The BEST Steak Tacos you'll ever have topped with a Radish Pineapple Salsa.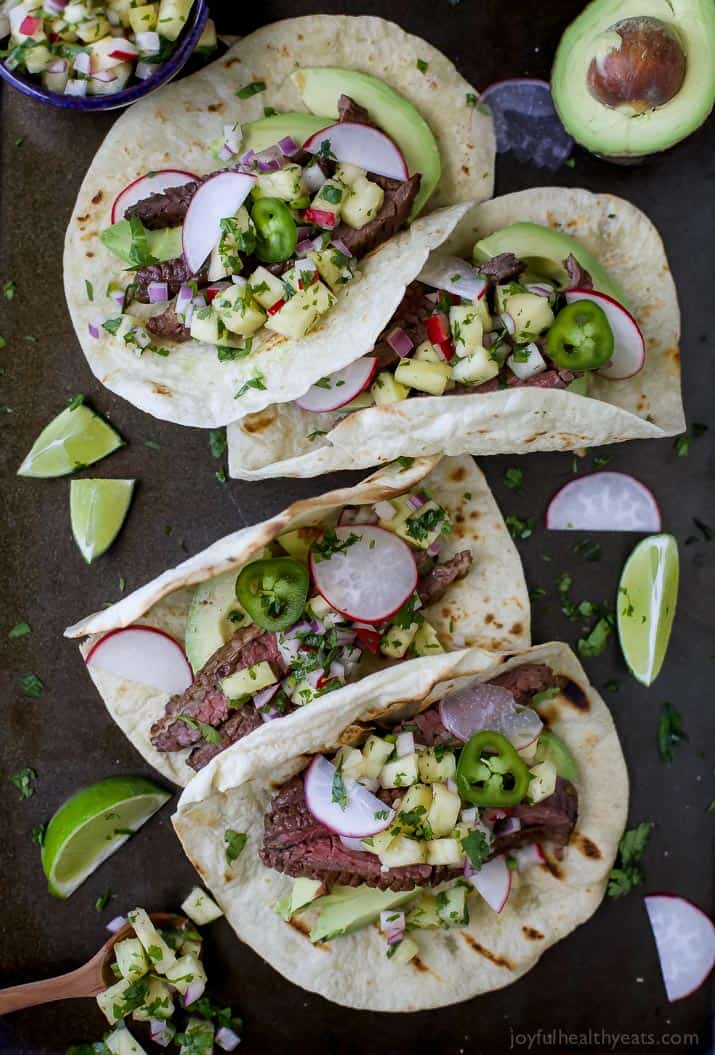 The BEST Steak Tacos ever made with a surprise ingredient for a sweet salty marinade you'll adore. Top these tender Steak Tacos with a Radish Pineapple Salsa for one delicious finish! Guaranteed to be your favorite!
Well, I've been waiting a long time to share this recipe with you!
I think I've made it at least 5 times since the first time I made it and photographed it. We made it for our big Cinco de Mayo party that we had a couple weeks ago. I bought 8 lbs worth of meat and almost all of it vanished! It was that good.
…