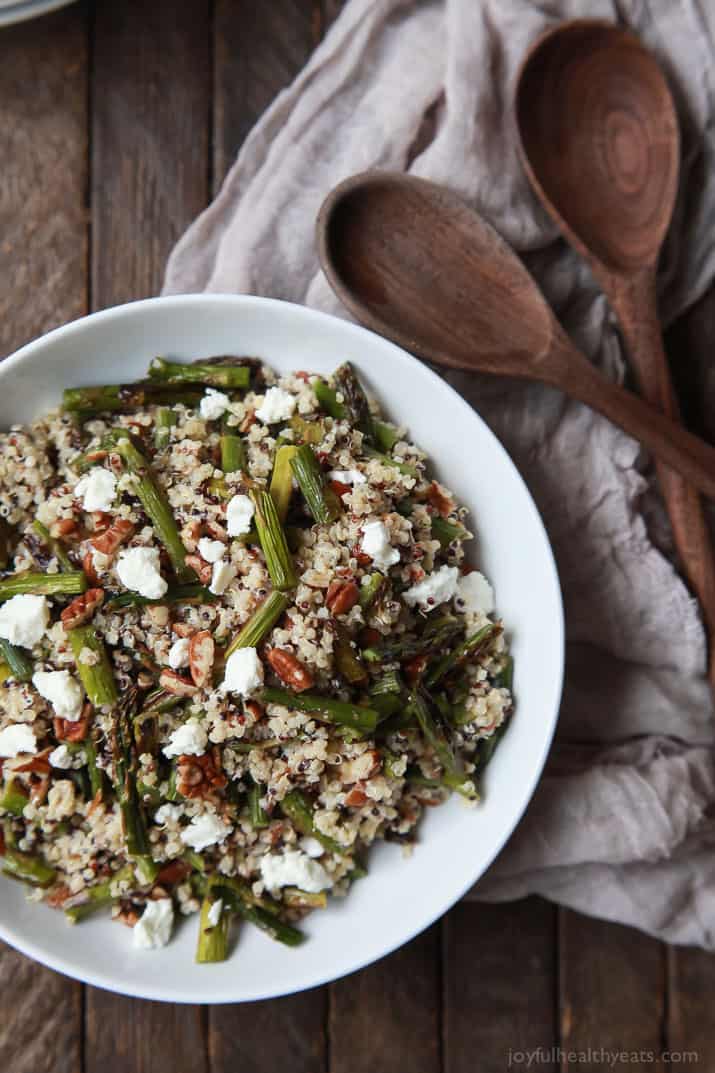 Creamy Goat Cheese Asparagus Quinoa Salad, loaded with delicious flavors your family will love. A quick easy gluten free recipe that makes a great lunch or side dish.
The other day I was in desperate need of a pedicure. Like, we're talking half of my nail polish was disappearing or chipped off of all my toes, AND the nail polish was red so it looked like I had some kind serious infection. Gross!
My sweet husband told me, "just go get one. I'll put little man down for bed." (LoVE that man …) Even as I write this I am in a quiet house because he took little man out for a daddy son doughnut morning. Anywho, back to the point. After we had finished dinner I went out to get a pedicure and fix the mess that were my nails.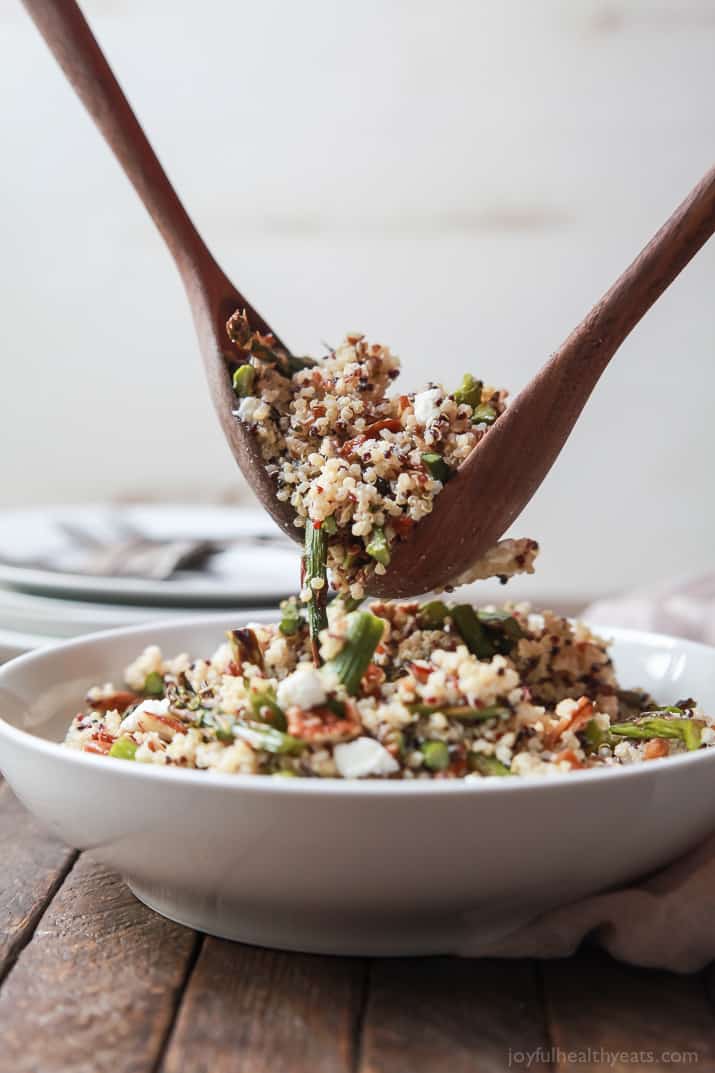 I love the atmosphere that the nail places try to create in order to get you to relax. Dimmed lights, waterfall fountains, calming music, massage chairs .. everything about it just asks you to lay down your cares and sink into the chair and just close your eyes. Believe me .. I do that! Every time!
While I was there a mom and a young daughter walk in (I would say she was about 11 years old). I smiled because it reminded me of my mom.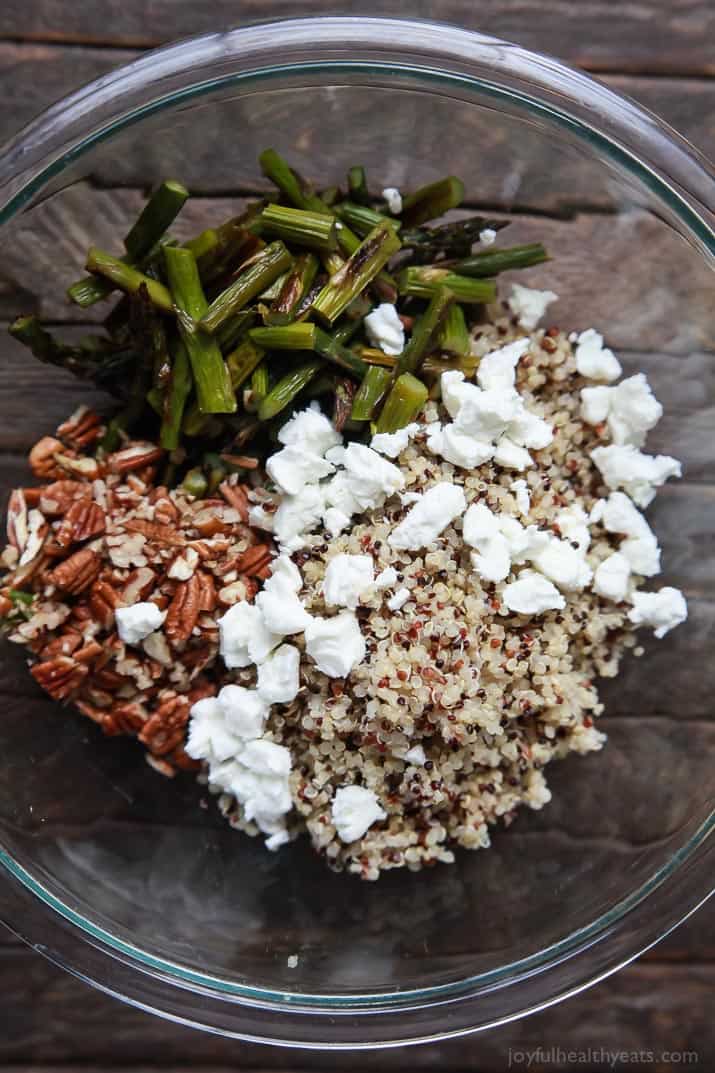 As they got situated and told their nail ladies what color they wanted they both leaned back, got comfy and pulled out their phones. The entire time the mom was scrolling through whatever on her phone and her daughter was listening to music, text messaging, or watching a show. The only time they talked was when the mom leaned over to "check on her" to say "what are you watching?"
That time could have been special … a mother daughter pedicure date .. but instead the phone came between them. Instead of talking to each other they sat their in silence, eyes glued to the glowing screen.
My heart just hurt. Why are we so pulled to this small 3×3 device called a phone. Why can we not set it down for 45 minutes to engage and invest in people we love… or relax when we are suppose to relax.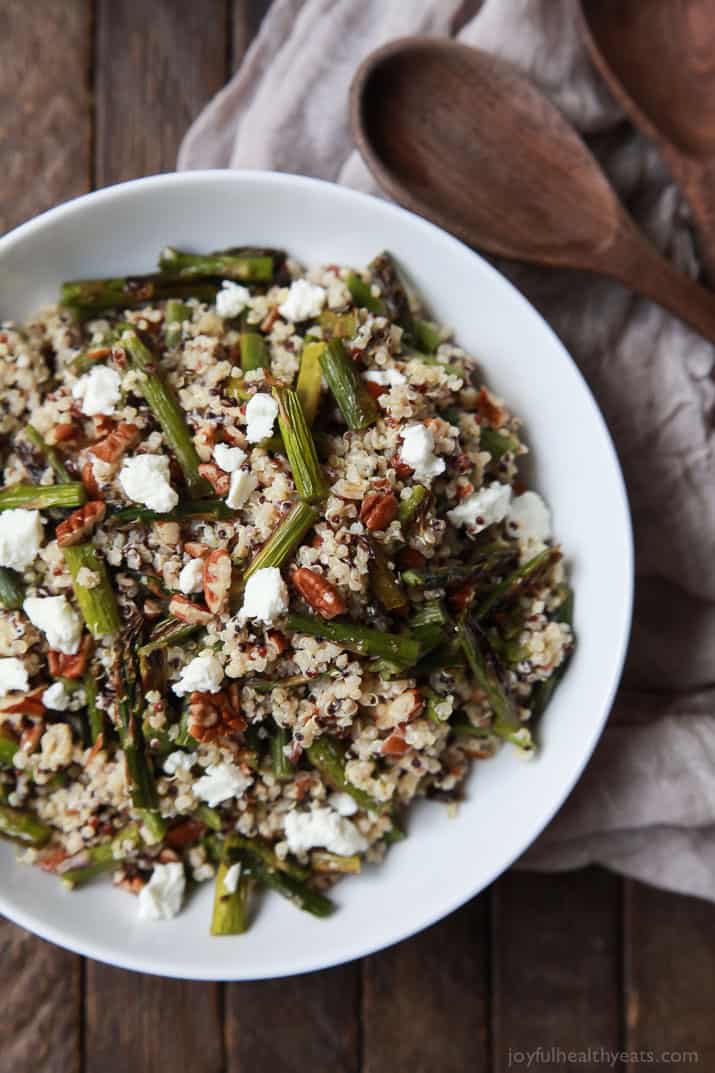 I hate that my go to when I'm bored is to pick up my phone and start scrolling through Facebook or Instagram. There is nothing life giving in there! What am I searching for?
Why not read a book? Pray? Do something productive?
This year I have really made an effort to not be on my phone when I'm around Cason. If I am, it is for a purpose, not to just scroll through things mindlessly and it feels great! But I definitely catch myself doing it in the car when my husband is driving and that I want to stop.
All in all, I guess I just wanted to say. What does your "phone life" look like? Are you on it all the time? Are you on your phone for a purpose or is it just to waste time? What about your kids?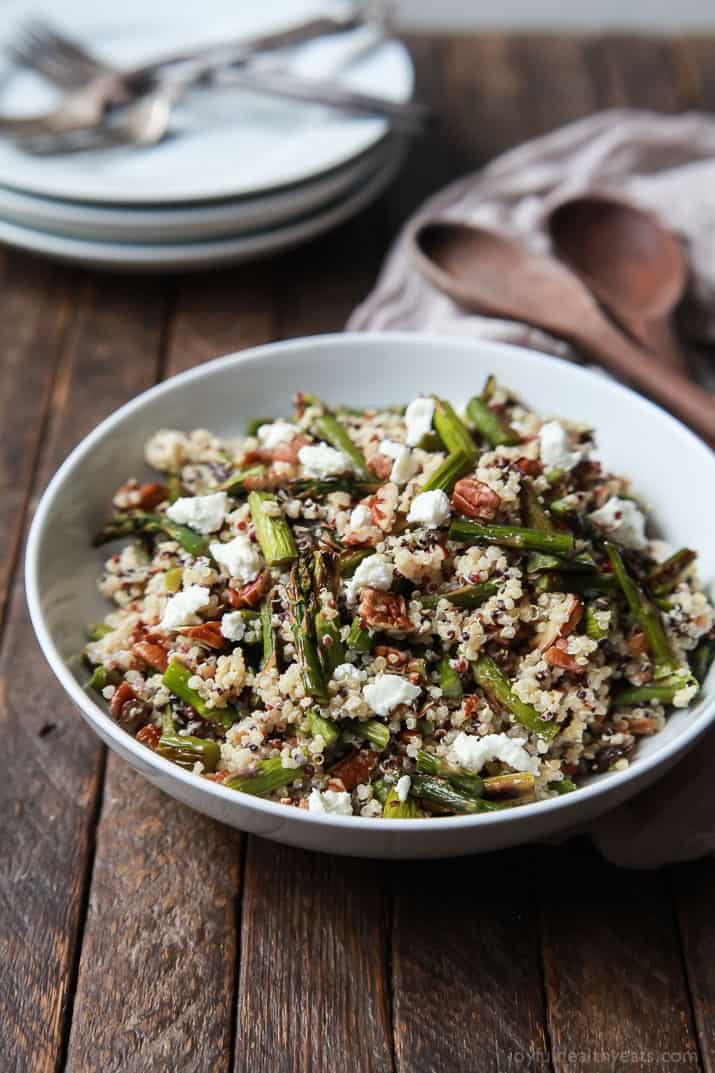 Ok, on to this tasty Creamy Goat Cheese Asparagus Quinoa Salad! Last week I posted my Honey Mustard Pecan Crusted Salmon and I served it with this Quinoa Salad. Did you know that Asparagus and Salmon are best friends? They seriously go so well together so I wanted to carry some of the flavors I used in the Salmon over to this Salad to further solidify their union to each other. 🙂
This Quinoa Salad is packed with sweet roasted Asparagus, chopped Pecans, and creamy Goat Cheese. Because the Quinoa is warm when I put this together the goat cheese melted into everything and OMG was it good!
If you're in need of a quick, healthy, gluten free, and even vegetarian side dish .. ahem.. you're looking at it! Quinoa is loaded with nutrients! This Creamy Goat Cheese Asparagus Quinoa Salad (whew, say that three times) takes 25 minutes to make, is under 150 calories a serving, and has a good amount of protein in it to go along side your main protein. 🙂 (hint.. the salmon is really good with this)
Can't wait to hear what you think, Bon Appetit my friends!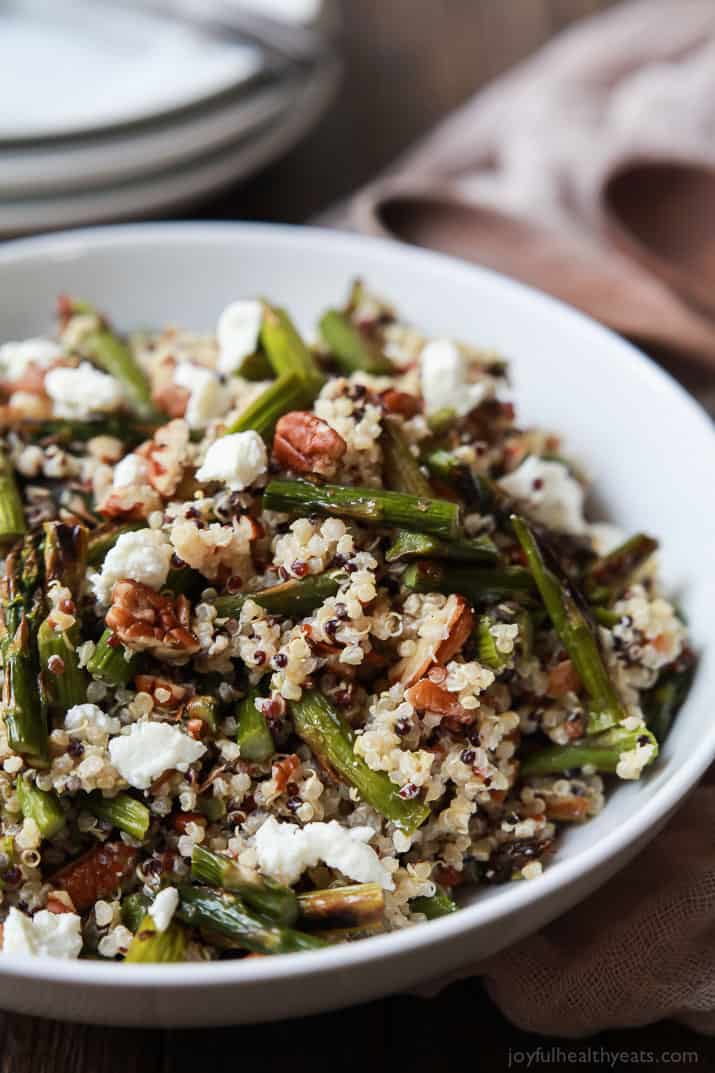 Print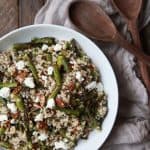 Creamy Goat Cheese Asparagus Quinoa Salad
Author:

Prep Time:

2 mins

Cook Time:

25 mins

Total Time:

27 mins

Yield:

4

Category:

gluten free, side dishes, salad, vegetarian, kid friendly
---
Ingredients
1 bunch of asparagus, bottom 2″ trimmed off
1 tablespoon olive oil
1/2 teaspoon sea salt
1/2 cup tri-color quinoa
1 cup water
1/3 cup roughly chopped pecans
2 oz. crumbled goat cheese
1 teaspoon red wine vinegar
1 teaspoon olive oil
1/4 teaspoon garlic powder
salt to season
---
Instructions
Preheat oven to 400.
Add asparagus to a baking sheet. Drizzle 1 tablespoon olive oil and 1/2 teaspoon of sea salt over asparagus. Toss to coat the asparagus then lay them out in a single layer on the baking sheet.
Bake for 20 minutes. Remove from oven and cut into 1/2″ slices. Set aside.
In a medium saucepan add quinoa and water. Bring the water to a boil. Once boiling reduce the heat to a simmer and cover. Cook for 15 minutes or until liquid is evaporated. Once the quinoa is done, fluff with a fork.
Add quinoa to a medium bowl along with chopped asparagus, pecans, goat cheese, red wine vinegar, olive oil, garlic powder, and salt to season. Toss everything together and serve!
---
Nutrition
Serving Size:

1/2 cup

Calories:

143

Sugar:

1 g

Sodium:

257 mg

Fat:

10 g

Carbohydrates:

10 g

Fiber:

2 g

Protein:

5 g

Cholesterol:

4 mg
IF YOU MAKE THIS RECIPE, BE SURE TO SNAP A PIC AND HASHTAG IT #JOYFULHEALTHYEATS. I LOVE SEEING WHAT YOU MAKE!
Want More Quinoa Recipes?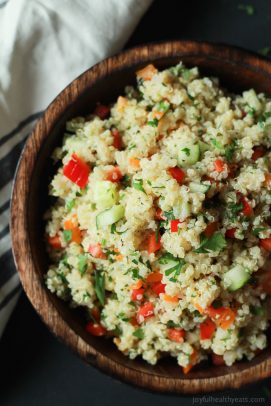 Blackened Shrimp Quinoa Bowls with Avocado Crema

Southwestern Roasted Vegetable Quinoa Salad with Poached Egg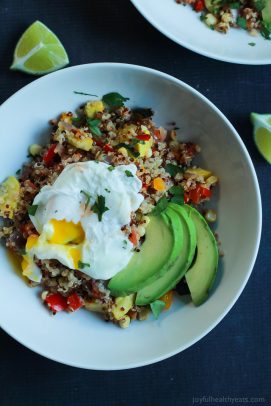 DON'T MISS A RECIPE ->