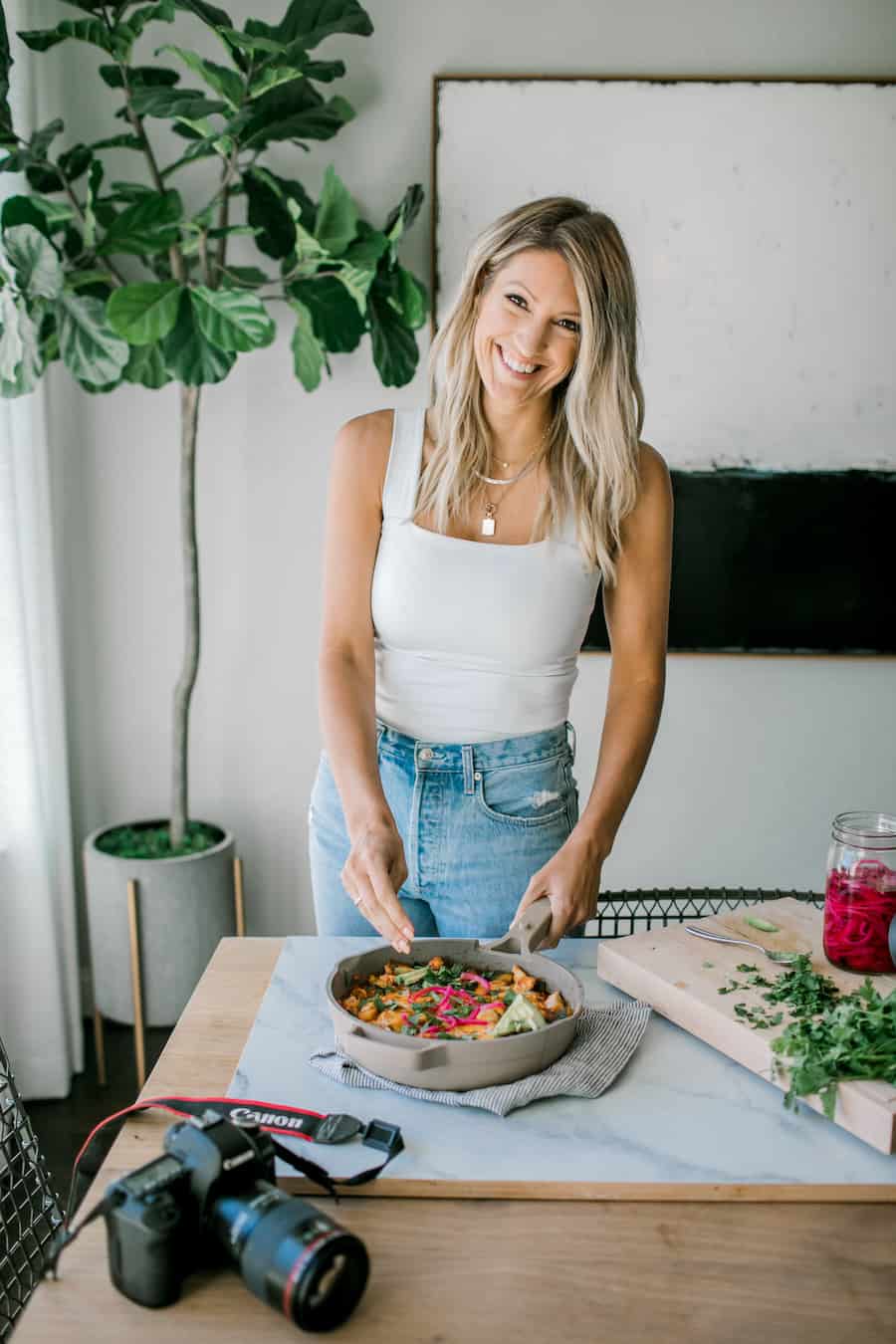 About Joyful Healthy Eats
I'm Krista, a born and raised mid-western girl turned Texan who's passionate about drool-worthy foods that make you feel good. I also love making tasty cocktails and tacos, exercising, and going to the beach – it's all about living a balanced lifestyle right? I'm beyond excited that you're here. Welcome to my little corner of the internet!
Joyful Healthy Eats is where I share healthy and trusted recipes that are easy to make – no matter how busy you are or what cooking experience you have. All of the recipes I publish are what my family ACTUALLY eats. This means every recipe has been tested and criticized not only by my hubbie and I, but by my two hungry (highly judgmental) kiddos!
My cooking style can best be described as fresh, flavorful and wholesome. I love making meals with seasonal ingredients that can be prepared with minimal effort for maximum flavor. I absolutely LOVE grilling, salads and chocolate so expect to see more than a few of those recipes.
In addition to recipes, I also enjoy sharing simple at-home workouts and wellness tips you can use to feel your best.
My goal is to provide you with inspiration, mouthwatering recipes, and healthy living ideas that I use on a daily basis. I hope you'll be inspired to whip up some healthy meals and embrace a vibrant, nourishing lifestyle.
As seen on…

Where to Start
If you are new to Joyful Healthy Eats, here are some places to start:
Searching for a recipe? Check out the recipe finder, where you can narrow down recipes by course & diet.
Looking for workout inspiration? These easy fitness routines can be done at home with minimal equipment.
Want to use a specific cooking appliance? Sort my recipes by cooking method like air fryer, instant pot & more.
In addition to the recipe finder, you can also browse my recipes by these main categories:
My Most Popular Recipes
There are over 1,200 recipes on this site and these are the most popular ones! If you're not sure where to start, try these easy and healthy ideas: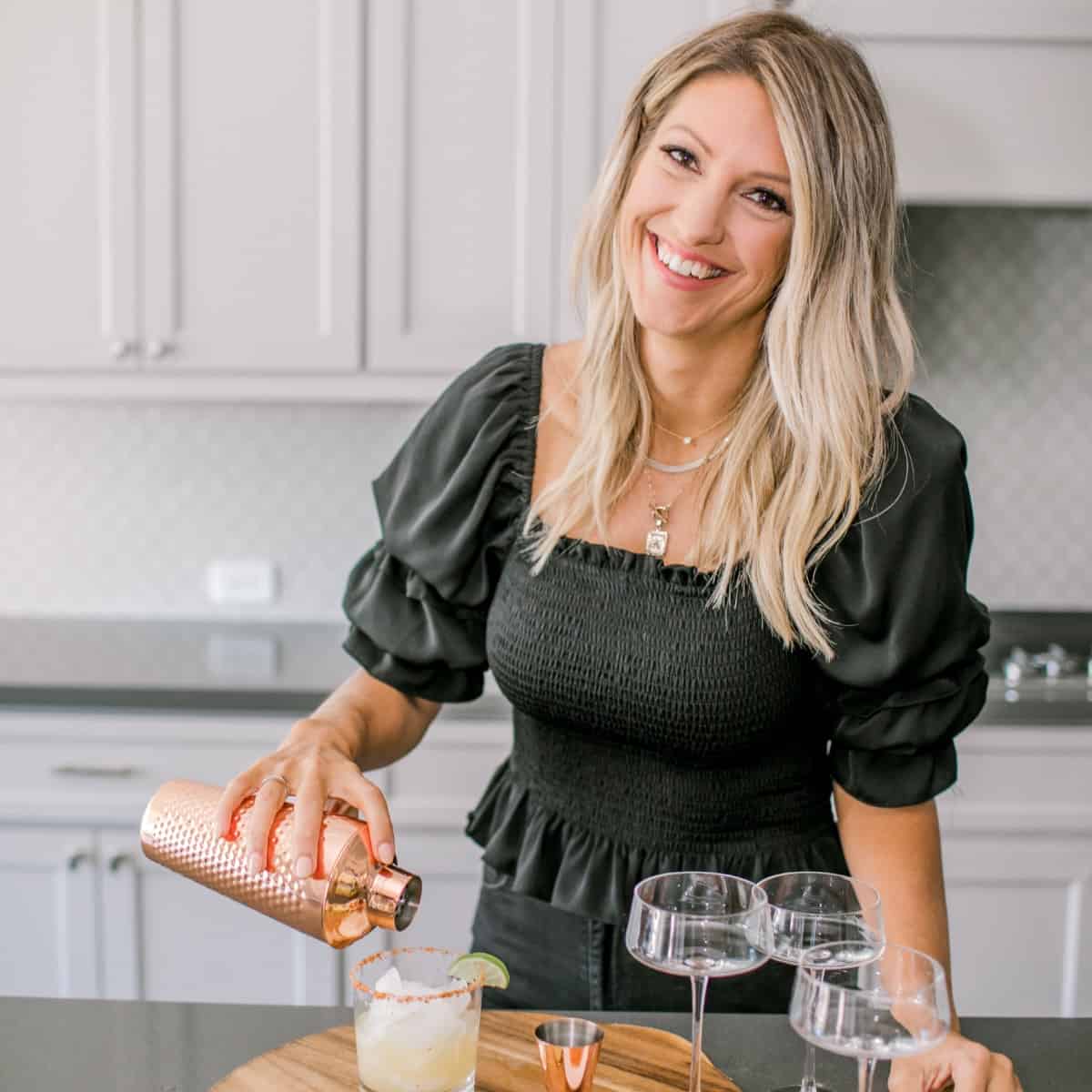 The "Why"
I created Joyful Healthy Eats in 2013 because I loved food, cooking and wanted to connect with other people who loved those things. My son had just turned 9 months old and during nap time this site gave me something fun to do. This blog has allowed me to work from home and watch my babies grow up.
I strive to share my heart, my story and my recipes. I like to say that my mission is to "feed peoples hearts and their tummies." I'm an open book and truly believe that there is healing in sharing our stories. So you'll read about accomplishments, adventures and hard journey's we've had to walk – like our 4 year journey of infertility. This site has changed my life and I'm so happy to share my journey with you.
My Family
He saw me in spandex and fell in love. At least that's the way I like to start the conversation when people ask, "where'd you meet your husband?" And honestly, it's the truth. He came to one of my college volleyball games, to watch his sister play, and met his wife. Although truth be told, he pursued me for about 3 years before I said yes. But when I did we knew it was right! We dated long distance for 11 months were engaged for 5 months, got married in Wisconsin and moved to Houston, Texas. We've been happily married ever since!
Mike and I had our first sweet baby in 2012 and he's such a blessing. He brings excitement into our lives and has such a tender heart. He's a choco-aholic and regularly negotiates for dessert too, like every night! In 2018, after 4 years of infertility, 1 miscarriage and 1 failed IVF treatment we had our rainbow baby. A sweet baby girl who beams joy with a big dimpled filled smile and bright eyes that melt you in seconds. And now our family is complete. These lovelies are the joy of my life and the reason I do what I do!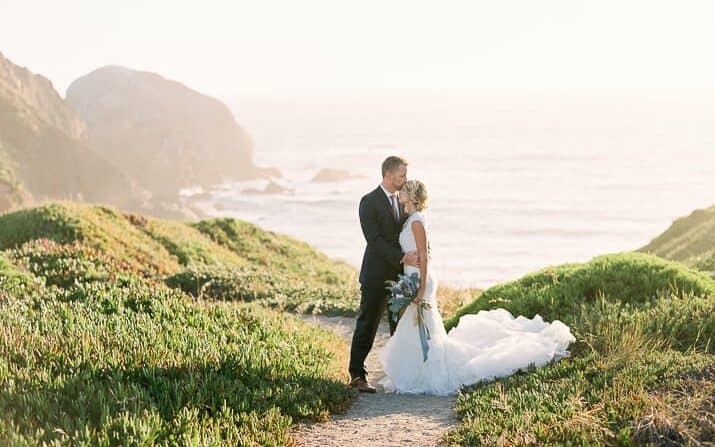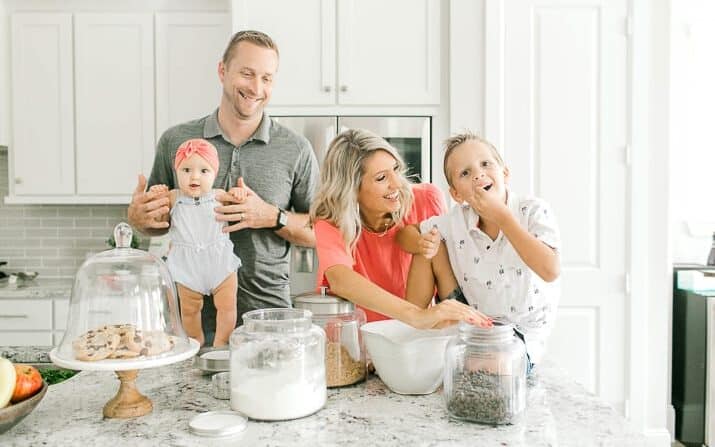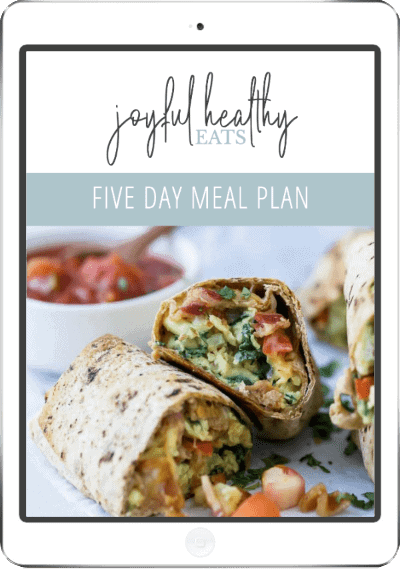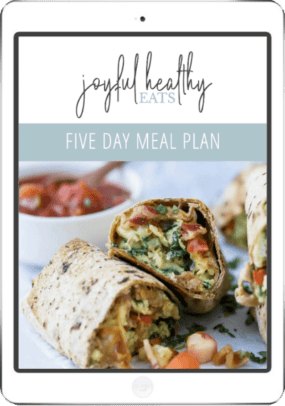 FREE 5-Day Meal Plan
Life's too short to be stressed about food!
Health & Fitness
I believe that a regular fitness routine can help us feel good and be our best selves. These easy, at-home fitness routines are approachable and great for beginning exercises as well as seasoned pros.
How About You?
Have questions, thoughts, ideas? Send them my way! I love hearing from you, connecting with readers is one of favorite parts about food blogging. Comment your heart out on my posts, post on Facebook, or email me directly info@joyfulhealthyeats.com. You can also follow my adventures and crazy family life on Instagram. I'd love to hear from you!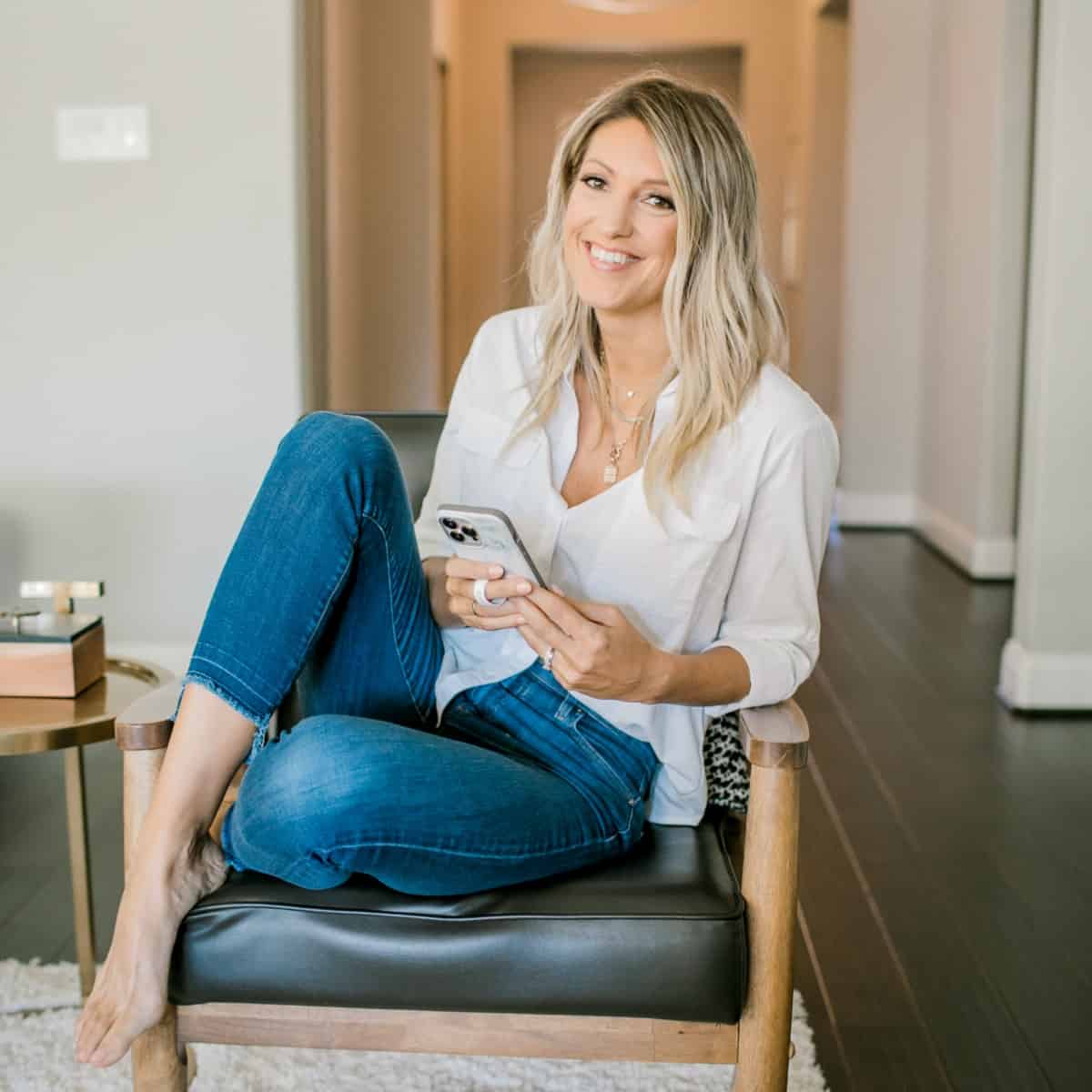 *** If you like the photography, almost all of the photos on this page are shot by my talented friend Marsais Photography! BOOK HER! She does family, lifestyle and weddings. PS she travels too! ***