All about Daily Harvest a nutritious food delivery service that's a game-changer for your body. Why I use it, why you'll love it and how it can fit your macro and dietary needs! Use code JOYFUL for $40 off your first order.
Looking for more Daily Harvest info? Check out my latest Daily Harvest review for 2021.
Why I Use Daily Harvest
I've been using Daily Harvest for years now. I started when all they offered was Smoothies. I just needed an easy button so I didn't have to think about another meal but also wanted to know that what I was eating was good for me. Now, they are basically a one-stop shop! They have everything.
For me, using Daily Harvest took away the element of worry. I cook and make food for a living, but sometimes I just want to pick something up and not have to worry about "preparing" breakfast, lunch, or dinner. I have enough demands on my day and time already, cleaning, football, errands, homeschooling, and my own job! Daily Harvest seriously saved me by allowing me to pick something out of the freezer knowing that I have a healthy, fresh, nutritious meal in minutes.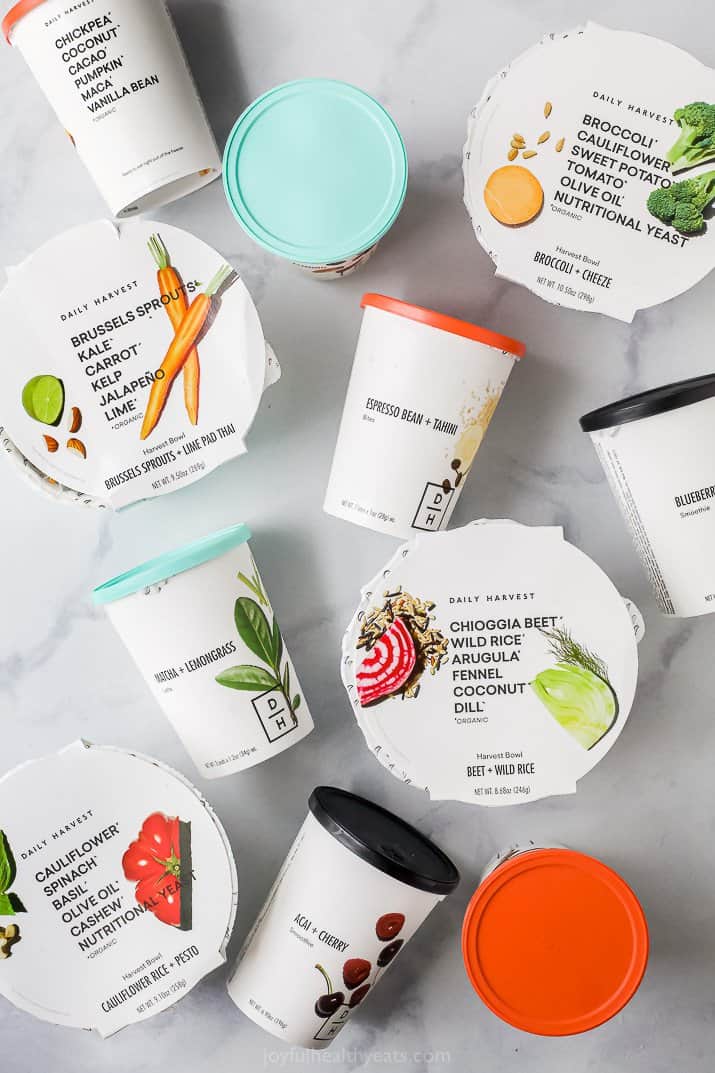 What is Daily Harvest?
Daily Harvest is a meal delivery service that sends thoughtfully sourced, chef-crafted foods to your door. Each item is packed with fruits and vegetables and ready to enjoy in minutes. The convenience is of it is incredible! They believe that living good starts with good food. Let's be real for a second. The busy pace that we live at today — both online and off — forces us to substitute good food for convenient foods lacking in real nutrition. Without nurturing or nourishing ourselves, we simply cannot be our best. That's why they created Daily Harvest. It's food that takes care of you, so you can be at your best, always.
Why You'll Love this Subscription Meal Service
Daily Harvest has been a game-changer for me and my family. I am constantly going from one thing to the next. So, if I don't have meals prepped it's easy for me to just skip a meal or pick something up that's not nutritious. There are mornings when it is all I can do to get out the door. So I grab a Tart Cherry & Raspberry Smoothie add some protein powder and my kids are fed. Or the days that my husband stops home for lunch and now I have to feed another human, I just pull a Kale & Sweet Potato Flatbread out. Why will you love Daily Harvest?
Convenient — It's delivered straight to your doorstep.
Customizable — You can make your own box – pick from Smoothies, to Soup, Harvest Bowls, Energy Bites and even Ice Cream.
Fast and Easy — Each item can be prepared in one step and ready to eat in less than five minutes.
Ingredients You Can See — Listed on the cup and visible in the cup
Clean and Plant-Based — Top-quality fruits and veggies
Freezer, Not Fridge — Ingredients pulled at their peak and frozen for no risk of spoilage
Dietary Flexibility — Gluten-free, keto, paleo… they've got it!
Unique Recipes — Combinations that even the pickiest eaters will love (and you likely haven't seen before!)
Variety — A recipe for every time of day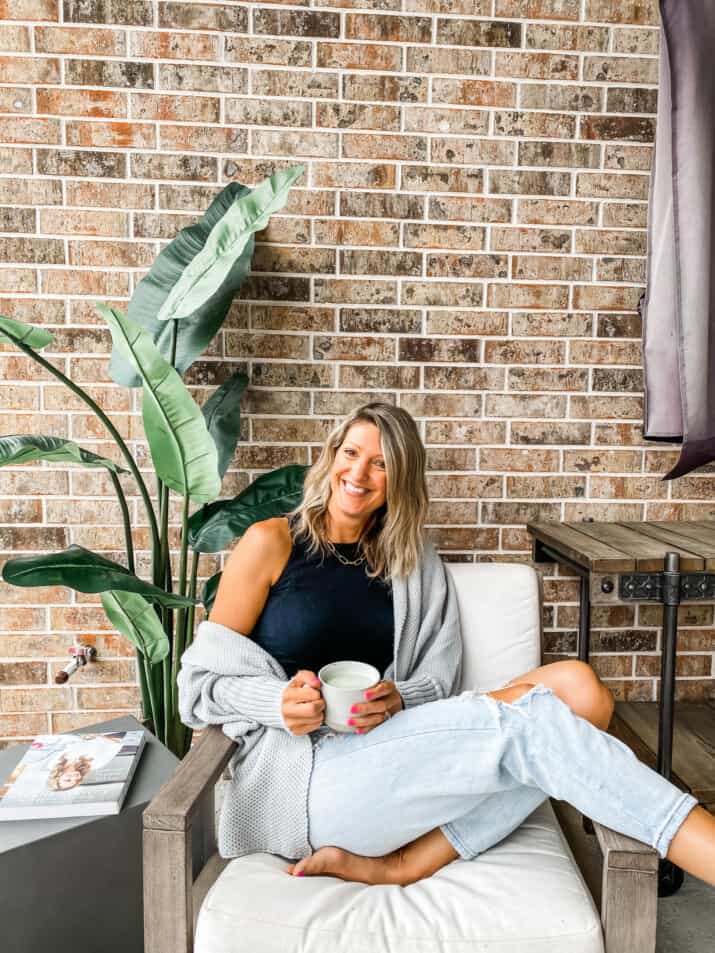 Everything to Fit your Nutrition Goals + Low Carb Options
For the past couple of months, I have been counting my macronutrients (fat, protein, and carbohydrates). I love that Daily Harvest has all the nutrition information listed on the side for a quick reference so I know exactly what I'm eating and what I need to add. (i.e. more protein or fat to reach my nutrient goal) Because all of the products they offer are made with fruits and vegetables they have carbohydrates in them, however, they do have low carb options for those of you on a low carb diet. Some of my favorite low-carb items are the Beet & Wild Rice Harvest Bowl, Broccoli & Cheeze Harvest Bowl, Espresso Bean & Tahini Bites, Carrot & Coconut Curry Soup, and the Banana & Greens Smoothie.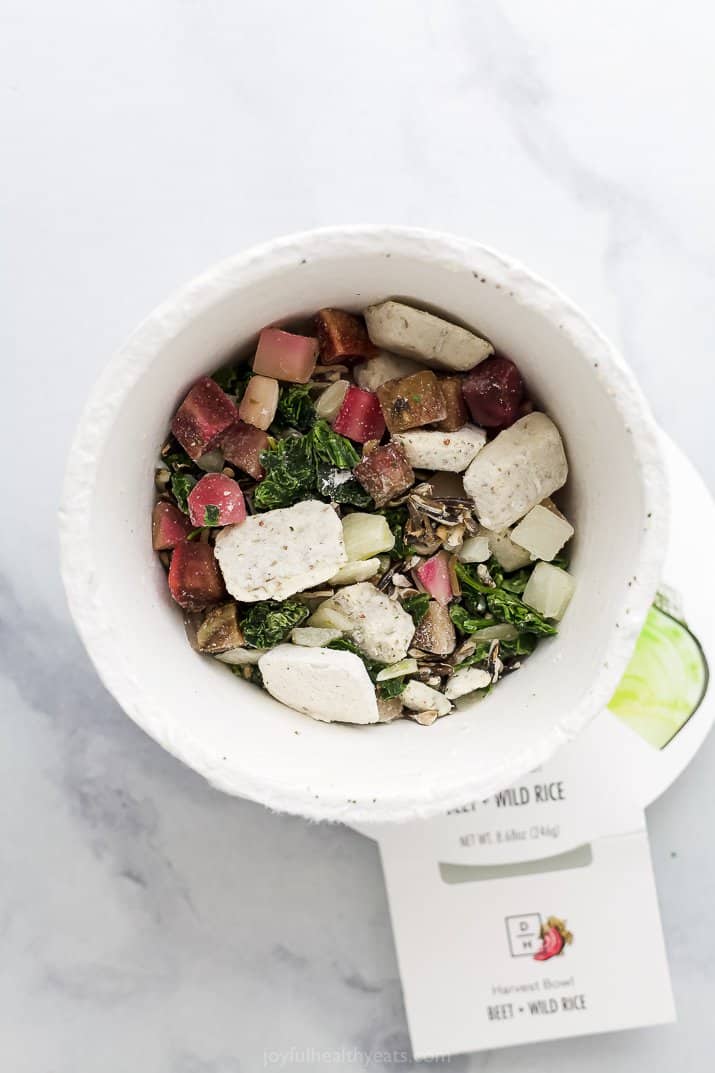 What Products Do They Offer?
If you're anything like me, you want more than smoothies. If you're going to have a healthy food delivery service let's maximize what you're receiving in your box to cover all the meals! Daily Harvest offers something for breakfast, lunch, snack, dinner, dessert and they even offer Mylk now! Happy shopping!
Smoothies – All their Smoothies are nourishing, meticulously sourced and made with a combo of fruits and vegetables. My favorites are the Banana & Greens, Tart Cherry + Raspberry, Strawberry + Peach and the Chocolate + Blueberry.
Harvest Bowls – These Harvest Bowls have become my go to lunch option. They are super nourishing and are ready to eat in 4-5 minutes. Hands down my favorite is the Broccoli + Cheeze and I love top with an egg or egg whites for some extra protein. The Beet + Wild Rice is awesome and so is the Brussel Sprouts + Tahini! You can't go wrong with anything here! Trust me!
Flatbreads – I was addicted to these last summer, everything is made real whole ingredients (including the crust). My favorites are the Kale + Sweet Potato and Tomato + Basil. They don't have cheese on them but you could totally add a sprinkle or some chicken for extra protein!
Soups – Warm your tummy right up with these super nourishing farm fresh vegetables transformed into a unique and satisfying soup! These are my go to in the colder months. My favorite soups are the Carrot + Coconut Curry, Tomato + Zucchini Minestrone and the Lentil + Mesquite Chili.
Forager Bowls – I actually haven't tried these yet, but everything else they have is amazing and all the options listed sound incredible. So if you order them, let me know what you think!
Oat Bowls – One of the other favorite ways to start the morning, besides their Smoothies. These Oat Bowls are packed with whole fruits & vegetables and superfoods. My favorite Bowls are the Cherry + Dark Chocolate and the Mulberry + Dragonfruit.
Chia Bowls – Power plants and whole peak season fruits packed into a Bowl with chia seeds for a nourishing bowl that will satisfy your cravings. The Chocolate + Almond Bowl is bomb – top with sliced bananas or berries.
Scoops – Yes, you heard that right. Scoops, as in ice cream! The Chocolate + Ooey Gooey Midnight Fudge my favorite, but you can't go wrong with the Vanilla + Sticky Sweet Salted Caramel or the Mint + Dark Melty Cacoa Chips.
Bites – I just tried these for the first time last week and OH MY GOSH! The Espresso Bean + Tahini Bites are divine and the Coconut + Lemon Bites are pure bliss! These are perfect for a grab and go snack!
Lattes – Another new one for me, we have a nespresso machine so these lattes had big shoes to fill. If I'm being honest, they aren't my favorite, but the Matcha & Lemongrass was pretty good and definitely worth a try if you're a matcha fan.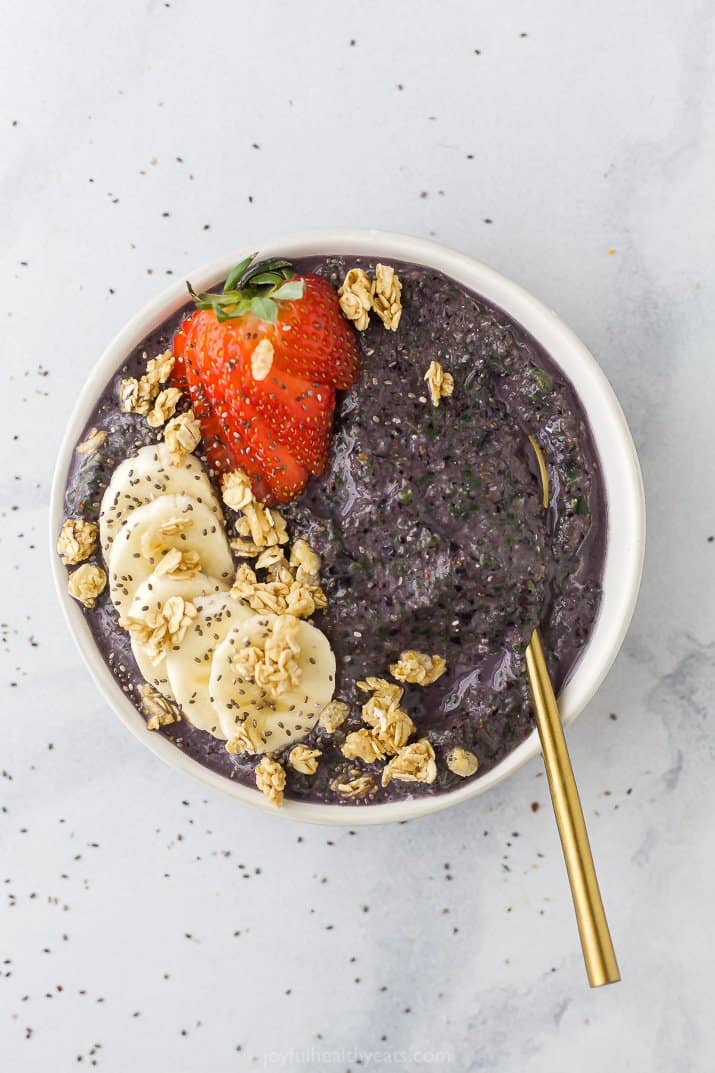 How Does the Subscription Work?
Daily Harvest offers flexible deliveries and a wide variety of options so that you can build a plan that is customized for you.
As a new customer, you'll choose a plan of how many items you want to be delivered (6-8, 9-11, 12-23 or 24-26) and then how often you want them delivered (weekly or monthly). Next, choose from over 80 uniquely nourishing, chef-crafted options for any time of day. After your first delivery, you have even more control of your account with the opportunity to add additional items, change box sizes, swap out selections, skip a week, and manage deliveries.
Daily Harvest boxes arrive on dry ice so you can just pop the items in your freezer + use as needed.
When you are selecting the items you'd like to add to your box you can view all of the nutrition information beforehand to make sure it fits your dietary needs.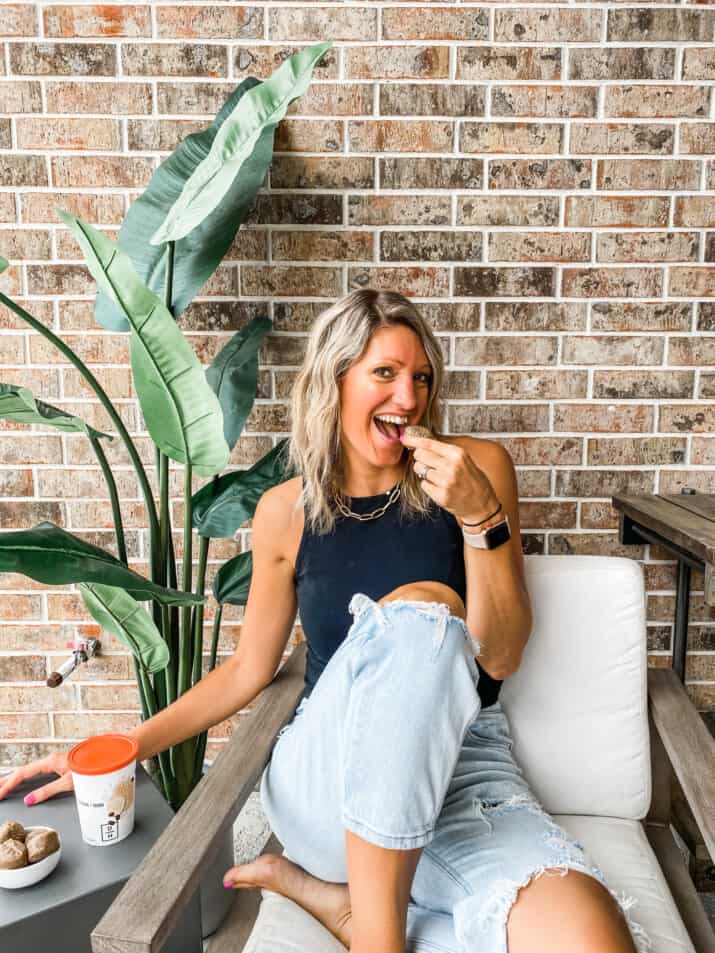 Want a Daily Harvest Coupon?
You can put together your first box here and make sure to use this Daily Harvest Promo Code: JOYFUL for $40 off your first box!
If after a few days you realize it's not for you, no worries. Just cancel your subscription! If you don't want the boxes delivered every week, skip a week. It's super easy to manage so that you can make sure it fits in your needs and budget!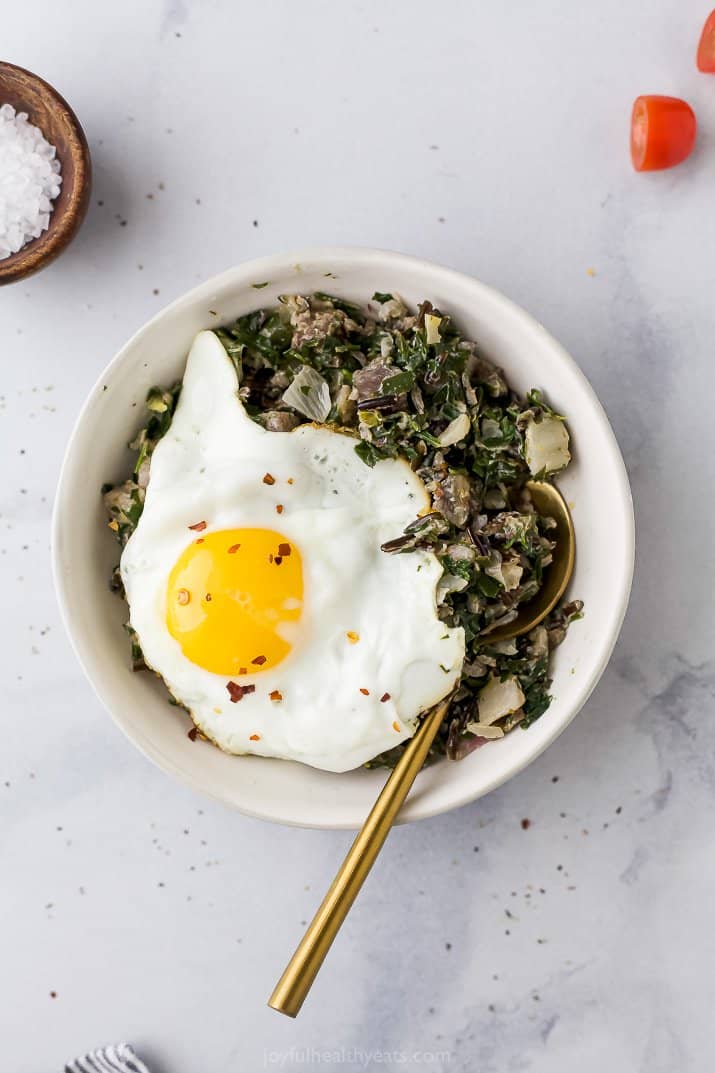 DON'T MISS A RECIPE
FACEBOOK | TWITTER | PINTEREST | BLOGLOVIN | INSTAGRAM