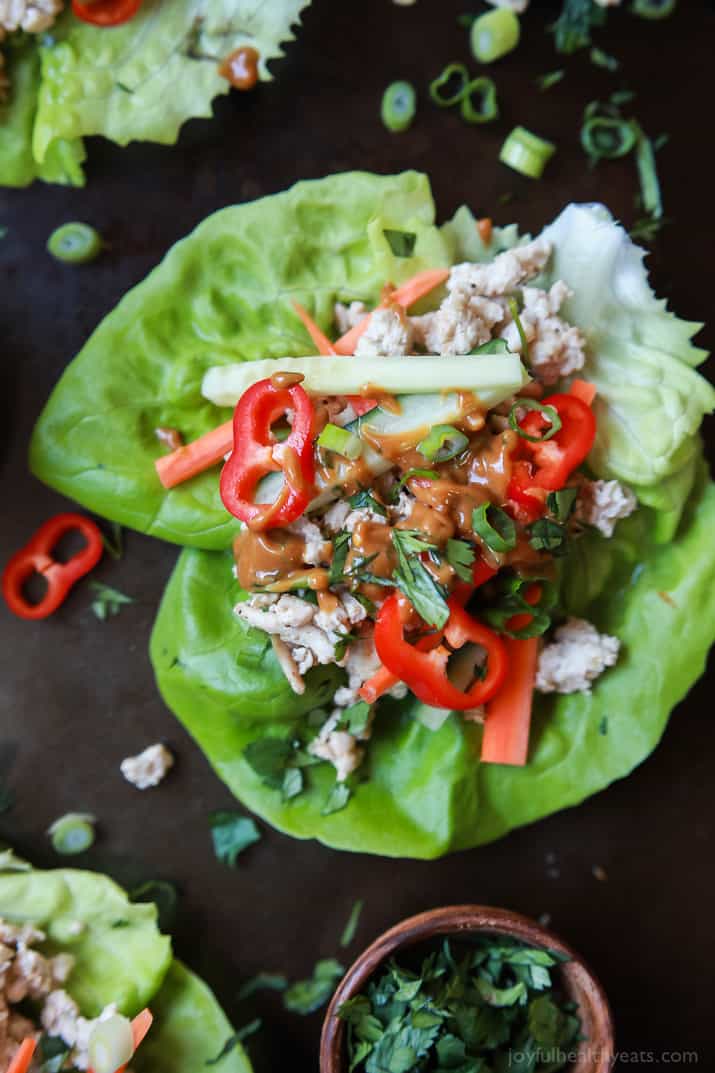 Thai Chicken Lettuce Wraps – made from scratch with chicken, fresh ginger, cilantro, fresh vegetables and slathered with a Spicy Peanut Sauce. This quick easy recipe is ready in just 20 minutes and to die for!
We are meant to live in community!
There is accountability, encouragement, freedom, and spurring one another on to be better people…. when you live in community. Community can look like many different things, it can be a family, a group of close friends with common interests, a bunch of neighbors that are good friends, and so many more things. In whatever case, we're not meant to live life alone!
Living life … alone … is just lonely.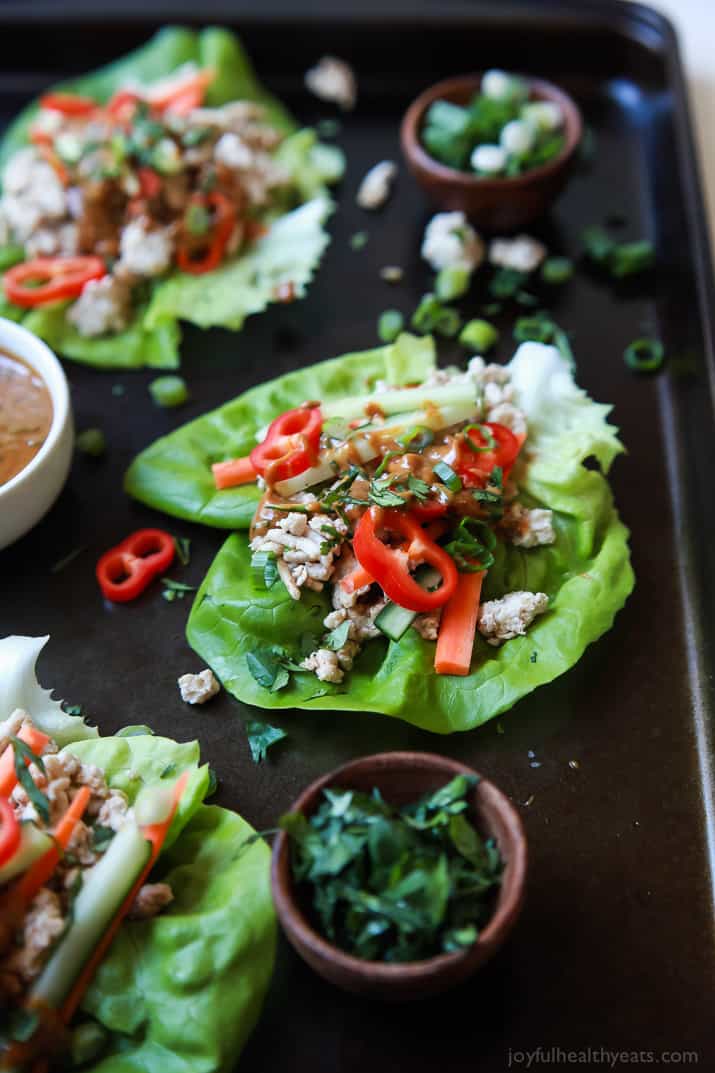 If your not investing yourself in something or someone it feels like your just going through the motions of life.
Why do I say this? Because I've felt like the past two to three years Mike and I have lived that. Now, that's not to say we just stay at home and don't do anything. We hang out with people. But it's not the same. You can be active and hang out with people but still not really .. and I mean really live life with people. It's easy to put that wall up, you know the wall that lets people get to a certain point and only that point. But it's harder to let people see the "not so pretty" side of you and LET them love you despite it. Once we can really do that, that is when life changing community happens.
I experienced that community about 5 years ago with a small group we were in and even in a bible study I led when Mike and I first got married. But the past three years have been a drought and it has felt lonely. BUT….. (there's always a but and a glimmer of hope at the end of the tunnel)
God is so faithful.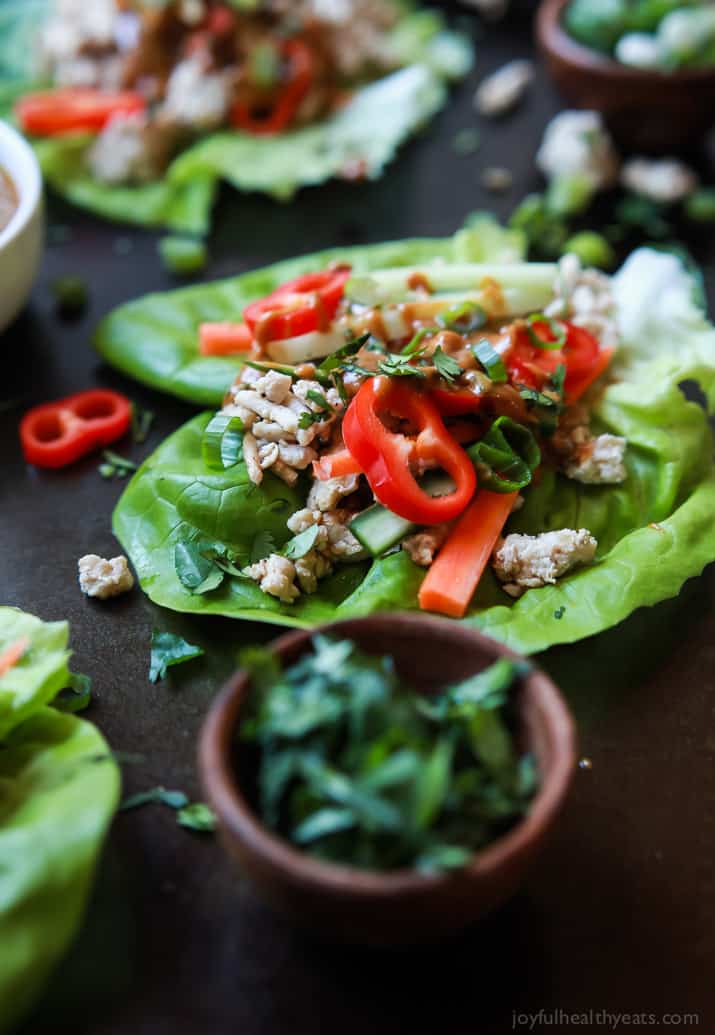 About 5 or 6 months ago I was sitting in an interest meeting for a new church launch in our area of town. To be honest, I wasn't really interested. I was going to be the "good wife" because my husband wanted to go. I had no intention of leaving the church we were at. As we sat there listening I just kept telling God, "if you want me to move, you are going to have to audibly speak to me or directly tell me this is where I want you to go… otherwise I'm not going anywhere. I'm content with where I'm at."
I really had a hard time focusing on what was being said upfront by the soon to be pastor because I was  too busy "telling God" what I was going to do. As the pastor was winding down, he said. "Ok, I know this is a big step. I just want you to sit, close your eyes, quite your heart, and ask the Lord what he has for you."
Immediately I started crying. I seriously couldn't imagine leaving the church we were at. It was the church Mike and I have attended since we've been married. I had worked there for three years and had so much life change happen there. Why would I leave?
Then.. I heard it. God quietly whisper. "Krista you have been walking alone for so long because I wanted you to be hungry. This is where your community is."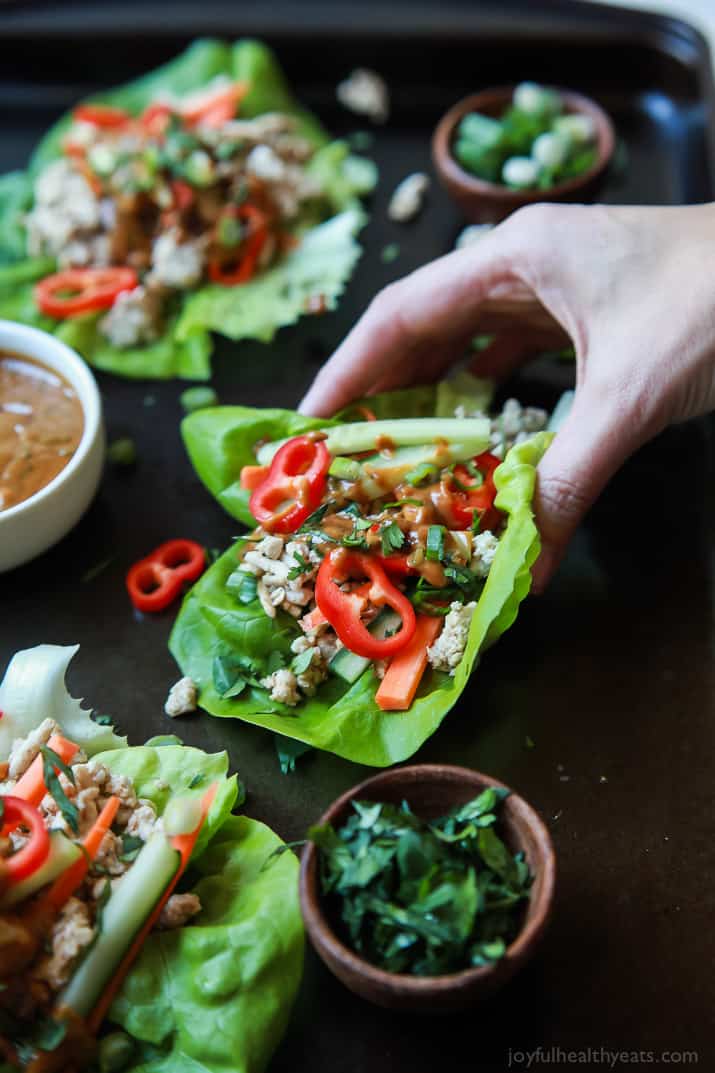 I love that God spoke right to the place in my heart that was hurting the most. He didn't tell me this is where I want you to go. He told me, this is where your community is. Over the past month we have been meeting with a group of about 20-25 families, going through vision for the church, getting to know each other, breaking bread together, and lately (the past 3 weekends) practicing setting up our church and tearing it down so we are ready for launch.
Yesterday was the last official day at our old church.. it's still weird to say that because it feels good. Because I know by walking in obedience to what God has called us to do, which is help launch this new church and be a part of it's community, blessings are on the other side. One of them being, we will no longer be walking alone. And you know what… over the past month and a half we haven't. I truly feel like these people are my people… I cannot wait to dive in a little deeper with them! God is so good!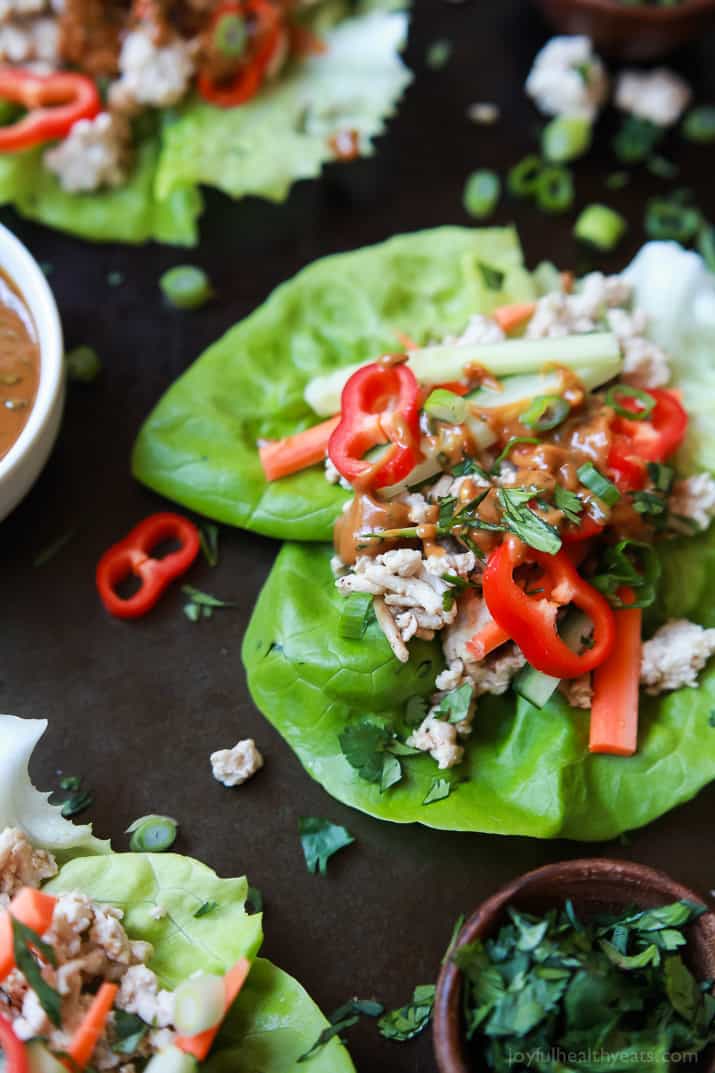 Ok, just wanted to share a little bit about what's going on. Now, onto what's going on in my kitchen and boy are you gonna be happen about this one!
The last time I posted a Thai recipe it became one of the most popular posts in my blog! For realz.. these Thai Chicken Zucchini Noodles have over 124,000 pins! So I figured.. if it ain't broken don't fix it.
These Thai Chicken Lettuce Wraps have a hint of ground clove, fresh ginger, and red pepper flakes for a delicious thai inspired taste. But instead of stopping there, I added in fresh vegetables for a little crunch and then slathered it in a Spicy Peanut Sauce!
Ya'll.. these wraps are seriously to die for and down right addicting!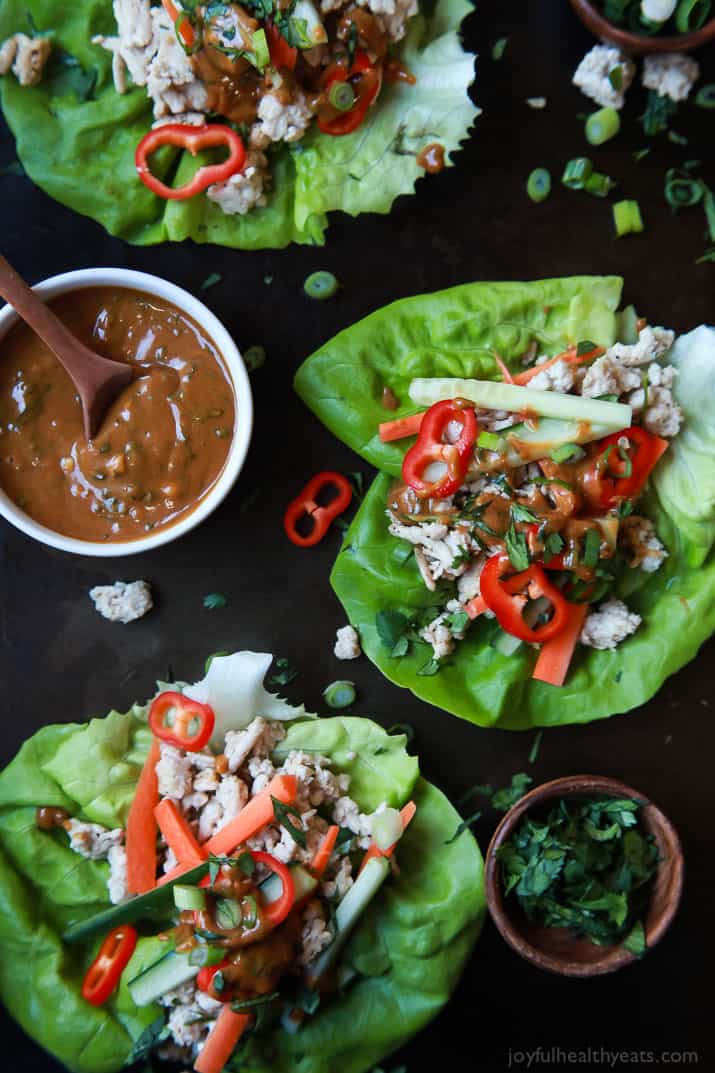 Print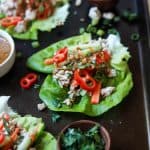 Thai Chicken Lettuce Wraps with Spicy Peanut Sauce
Author:

Prep Time:

10 mins

Cook Time:

10 mins

Total Time:

20 mins

Yield:

6

-

8

lettuce wraps

1

x
Category:

Gluten Free, Kid Friendly, Poultry, Easy Healthy Recipes, Appetizer
---
Scale
Ingredients
Chicken:
2 tablespoon

s olive oil

1

lb. ground chicken

2

garlic cloves, minced

1 teaspoon

fresh ginger, minced

1/4 teaspoon

ground cloves

1/4 teaspoon

sea salt
Spicy Peanut Sauce:
4 tablespoon

s peanut butter

3 tablespoon

s coconut aminos or tamari (glu

ten

free soy sauce)

2 tablespoon

s fresh cilantro, diced

1 tablespoon

raw honey
juice of

1

lime

1 teaspoon

s fresh ginger, minced

1

garlic clove, minced

1/2 teaspoon

red pepper flakes
Lettuce Wrap:
2

carrots, cut into

1

" long matchsticks

1/2

cucumber, cut into

1

" long matchsticks

6

mini red bell peppers, sliced

1/4 cup

green onions, sliced

1/4 cup

fresh cilantro, diced

1

head of butter or boston lettuce, torn off into individual lettuce cups
optional: sriracha sauce for topping
---
Instructions
To make the Spicy Peanut Sauce: In a small bowl, add peanut butter, coconut aminos/tamari, fresh cilantro, raw honey, lime juice, fresh ginger, garlic clove, and red pepper flakes. Using a whisk, mix all the ingredients until the sauce is smooth. Set aside.
Heat a large skillet to medium high heat. Add olive oil to the pan along with garlic cloves and minced ginger. Saute for 30 seconds and add ground chicken to the pan. Cook the chicken, stirring frequently, until there is no more pink, approximately 6-8 minutes. Add in the ground cloves and sea salt. Stir mixture and set aside.
Assemble the Thai Chicken Lettuce Wraps: Using one lettuce cup add 1/4 cup of the ground chicken mixture, a few cucumbers, a few carrots, and a few red pepper slices. Top with 1 tablespoon of the Spicy Peanut Sauce and garnish with green onions and fresh cilantro. Serve
---
---
Nutrition
Serving Size:

2 lettuce cups

Calories:

387

Sugar:

17 g

Sodium:

545 mg

Fat:

20 g

Carbohydrates:

26 g

Fiber:

6 g

Protein:

28 g

Cholesterol:

100 mg
IF YOU MAKE THIS RECIPE, BE SURE TO SNAP A PIC AND HASHTAG IT #JOYFULHEALTHYEATS. I LOVE SEEING WHAT YOU MAKE!
Want More Gluten Free Recipes?
Cilantro Lime Chicken with Avocado Salsa
Southwestern Roasted Vegetables Quinoa Salad with Poached Egg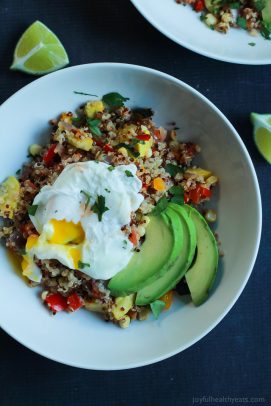 Asparagus & Brussel Sprout Salad with Honey Dijon Dressing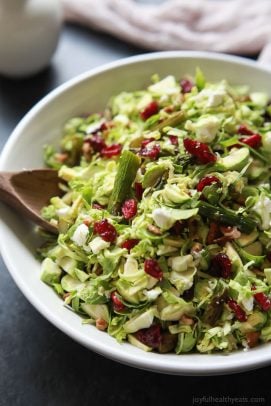 DON'T MISS A RECIPE ->