Do you get bad headaches or migraines? Are you sick of taking medications? Here are the Best Essential Oils to use for Headaches! Plus tips on how to make diffuser blends, rollerballs and pressure points to alleviate the pain!
The Best Essential Oils for Headaches
I have struggled with headaches since hight school. When I got married the headaches turned into multi day migraines that just knocked me out. I think my body and hormones just just changed. I started taking birth control and my migraines were like clockwork right around that time of the month. My doctor decided to give me birth control and have me take it straight through so I would skip my monthly cycle, therefore not allowing my estrogren to drop. That worked for a period of time. But when it was time to "get off the birth control" my problem started all over again.
It wasn't till a couple of years ago when I discovered how to use essential oils that i was able to take headache pain management into my own hands without having to take pills or medicines. So I wanted to share what I learned with you!

How Can Essential Oils Help?
Essential oils are highly concentrated oils made from the leaves, stems or other elements of a plant. So basically think of plants in their truest most concentrated selves! It's amazing and 100% natural. Oils can offer lots of health benefits and have been known to reduce anxious feelings, help with sleep and relaxation and can help ease certain conditions like headaches or migraines.
My Favorite Essential Oils
Different oils offer different benefits and I use them based on the desired outcome I want or the specific issue I'm dealing with at the time.. Some essential oils can reduce stress, which can alleviate tension headaches, or soothe pain. As I stated earlier, I've struggled with headaches and migraines for years. So I have gone through my fair share of testing out different oils. Here are my favorite oils to use for each specific kind of headache.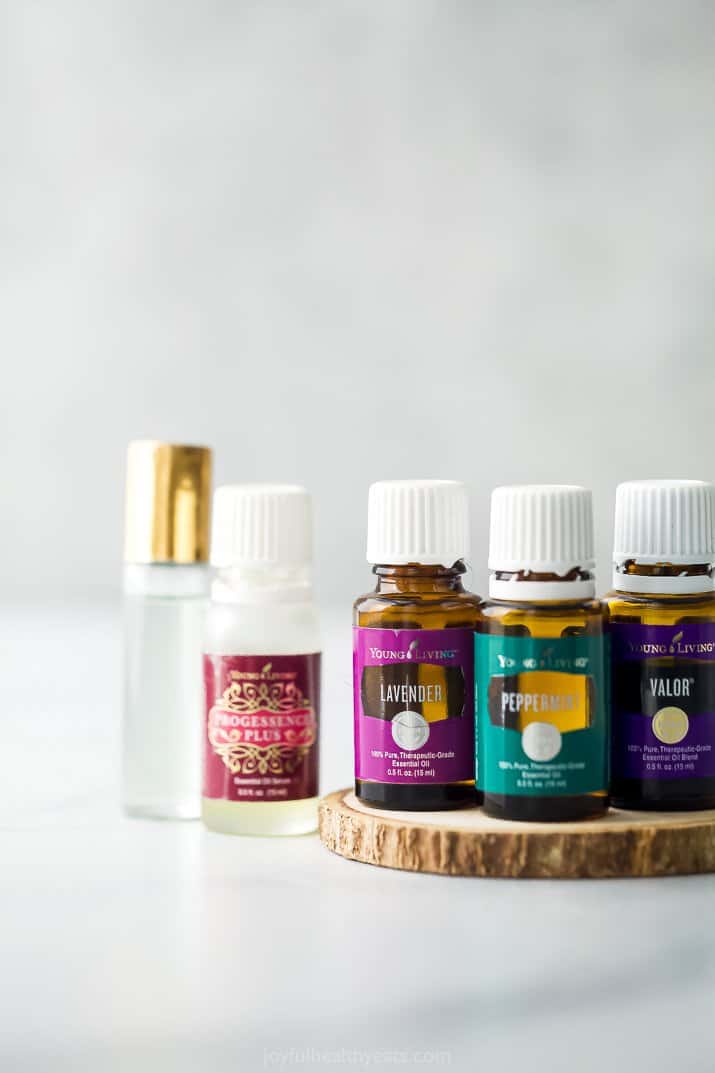 How to Use Essential Oils
There are multiple ways to use essential oils. Here are the best ways I've found to use oils in regards specifically to headaches or migraines.
Rollerball: Add five drops of essential oil to a rollerball bottle along with 1 ounce of carrier oil, here are the bottles I use. Once your bottle is set you can roll the oil on your forehead, sinuses, shoulders or any place you have pain from your headache.
Orally: I find the best immediate relief is I get is by placing a drop of peppermint oil on my thumb and pressing it onto the roof of my mouth. This allows the peppermint oil to penetrate your sinuses and provide fast results.
Diffuse: Add 1/2 cup of water to a diffuser along with 5-7 drops of essential oil and diffuse.
Where Do You Apply Essential Oils for Headaches?
I usually apply oils on the place I am feeling the most pain. Typically I apply oils to the temples, forehead, shoulders or occipital bone. Before applying it is best to dilute your oils with a carrier oil, such as coconut oil or grape seed oil, then you can be apply it directly to your skin. I like to massage the diluted oil into my pain area for maximum relief and penetration.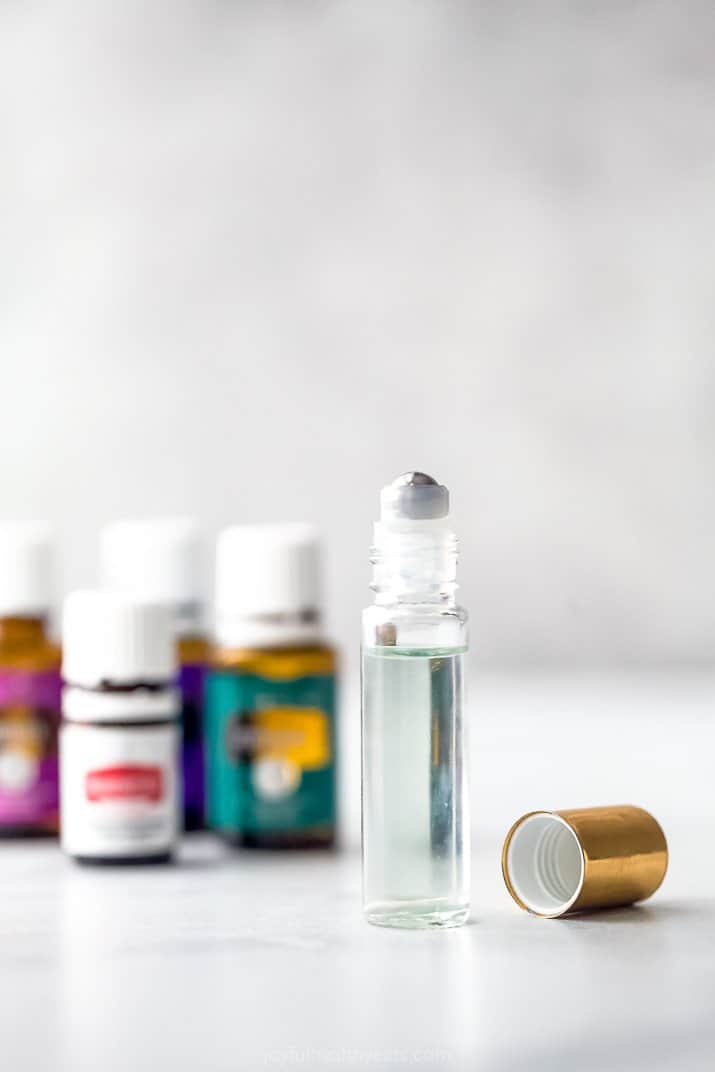 My Favorite Rollerball Blend for Headaches
Every person is different. You'll find some oils that work magically for you don't work at all for others and some that don't at all for you are the saving grace for others. All that to say, you need to mess around and find what your body responds to best. For me, the best rollerball blend I've found for headaches is this: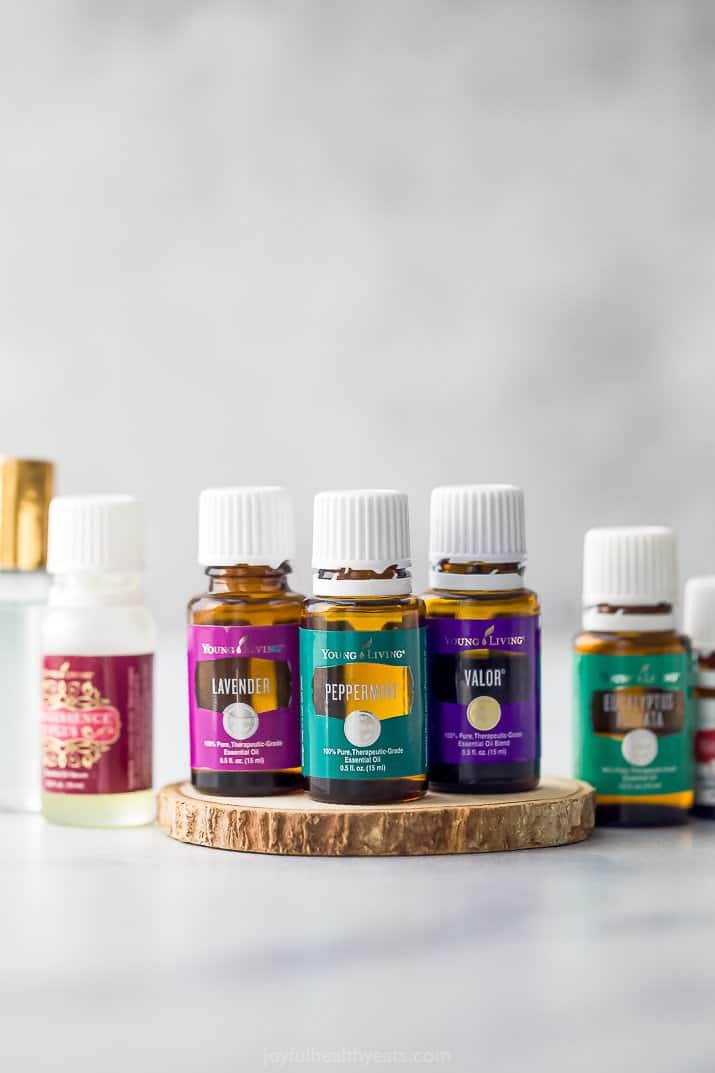 Other Natural Remedies for Migraines:
Ok, I know this post is about essential oils. But because this pain is so real for me I want to tell you everything else I have tried to help relieve that dreadful headache and migraine pain.
Ice Pack: Headaches are essentially inflammation in the sinus cavity. Ice is a known inflammation reducer. Apply an ice pack to the forehead or shoulder and upper neck area for relief.
Coffee: Yes, it really does help. Most of the headache medications that are out there have caffeine added to them because it is does help reduce the pain by sometimes for 40%. It can sometimes stop the pain in its tracks just by simply having some caffeine.
Heating Pad: It's definitely not the first choice. But, when I have a headache that lasts overnight I will sometimes sleep with a heating pad under my neck and it definitely makes a difference for me. However, please note that heat can also increase inflammation. So just be aware of how your body responds. Everyone is different.
Pressure Points: I don't know a ton about pressure points, but I've found that a few of them work really well.

The first one is located between the base of your thumb and index finger. Press and hold for 10 seconds then release and repeat.
The second pressure point is located at the base of the skull in the parallel hollow areas between the two vertical neck muscles (your occipital bone.) Press and hold for 10 seconds then release and repeat.
The last pressure point I find helpful is in the jaw. To find it, start at the small bit of cartilage in the center of the outer ear, move your index finger toward your nose about an inch. To know you are in the right spot, open and close your mouth, you should feel a slight depression – that's the spot you're looking for. Place your index, middle, and ring fingers on that spot and massage in small, counterclockwise circles for about 30 seconds. Release and repeat.
If you are interest in getting started with Essential Oils the best place to start is with a Starter Kit! To purchase and start your journey of health – just click here! As always if you have questions let me know!
Disclaimer: I am not a doctor, these are natural methods I use to alleviate pain. It is not your end all be all.
*** There are affiliate links in this post, but all links and opinions are 100% mine and what I honestly believe. Thank you for supporting Joyful Healthy Eats!*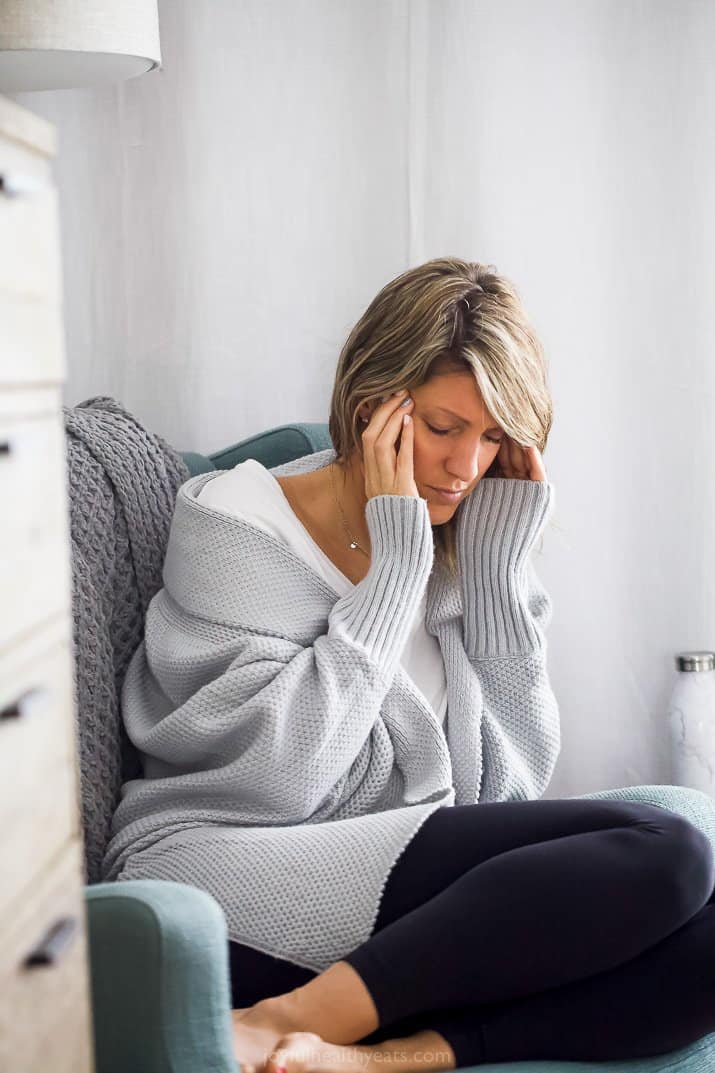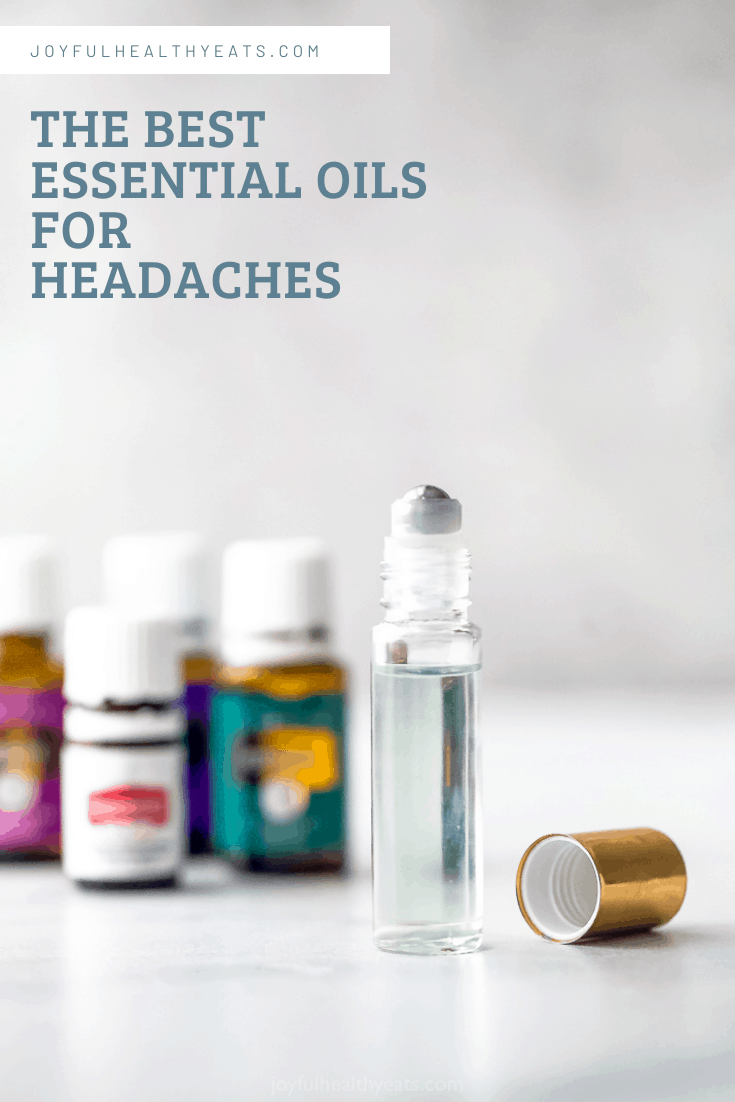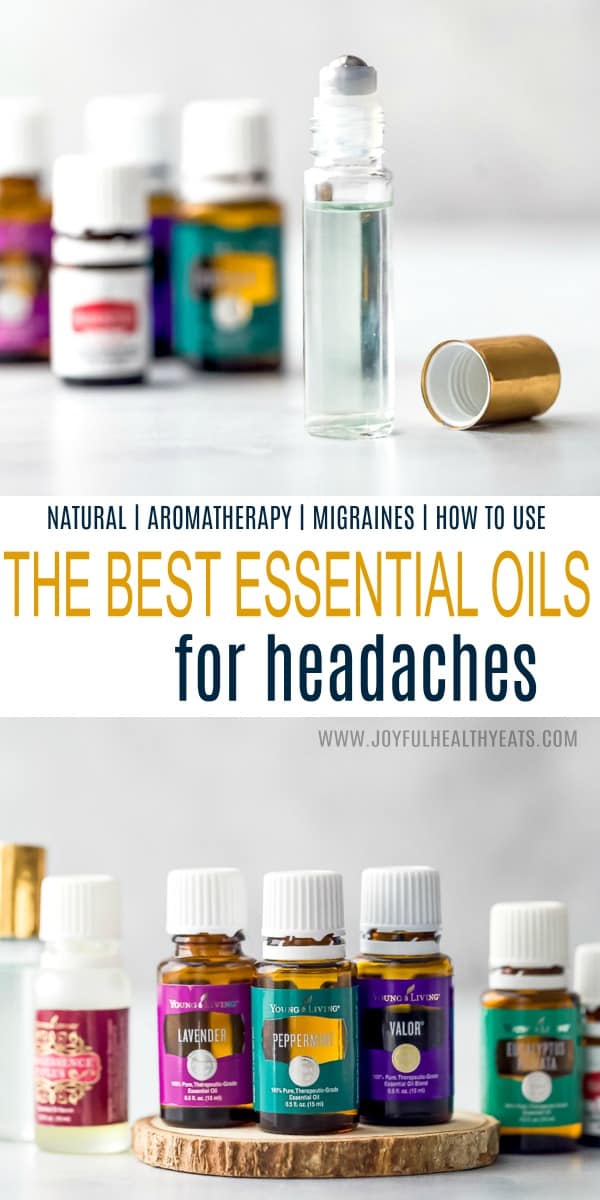 DON'T MISS A RECIPE ->