9 of the Best Essential Oils for Sleep and Relaxation – learn how to use them, why they work and get 4 epic diffuser blends that will help you get the sleep your body needs so you can wake up feeling rested, refreshed, and ready to tackle the day ahead!
New to Essentials Oils? Get my Best Essential Oils for Beginners Guide or check out my Everyday Guide on How to Use Essential Oils Post.
My Favorite Essential Oils for Sleep
I don't know about you. But the older I get the harder it is for me to fall asleep and then stay asleep. Staying asleep is the tricky part, part of that is the trials of motherhood for sure. As a mom, you just get use to waking up in the middle of the night whether it's for feedings, bad dreams or whatever. But now that my kids are sleeping through the night, so should I!
One of the key things that has helped me on my journey of "getting my sleep back" is essential oils. It may sound "granola" but trust me, essentially oils have changed me. I've taken Magnesium, Melatonin and nothing has helped. In fact, sure, those supplements help me fall asleep faster but they actually wake me up in the middle of the night more frequently. Oils don't do that! For a more in depth dive into essential oils check out my Guide on How to Use Essential Oils.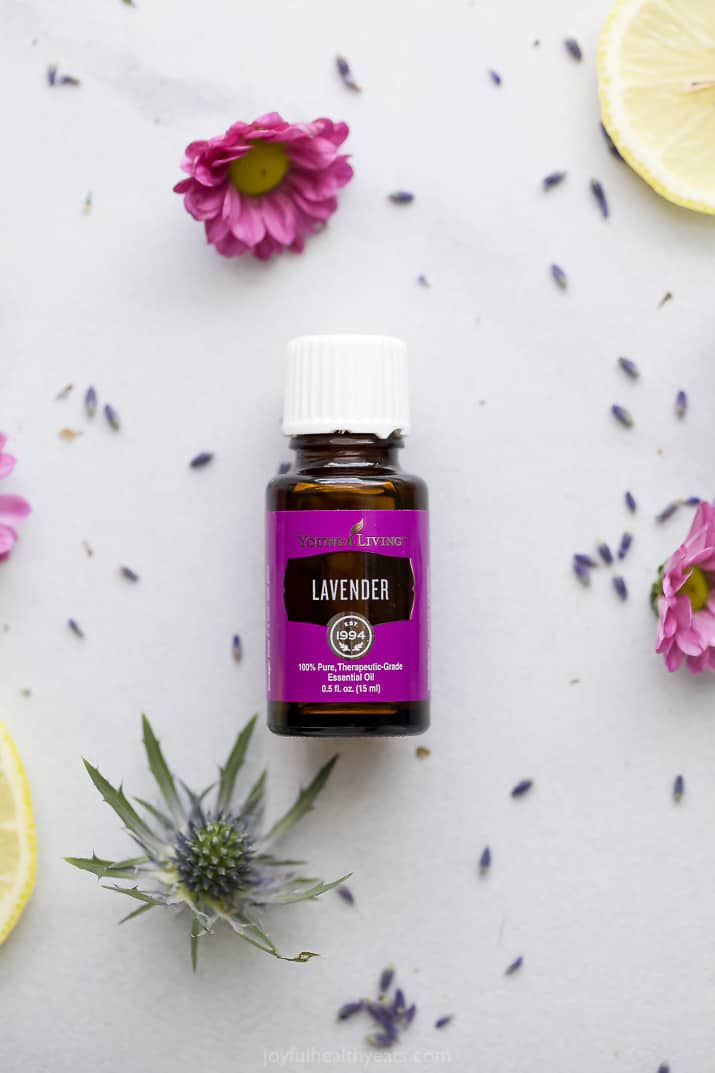 How Scents Affect the Body and Mind
The sense of "smell" is one of the greatest senses we have. Smells can have an impact on almost everything, from dreams and emotions, driving, stress and anxiety, to pain, concentration, memory and romance. It can triggers memories or even guide us to certain things like what we want to have for dinner that night.
Scent has a huge effect on our mind and body.
A whiff of lavender releases feel-good emotions, the scent of roses lowers our blood pressure, a hint of eucalyptus improves alertness and peppermint creates more focus and oxygenizes our blood cells.
So, can you use certain scents to help you fall asleep faster and keep you asleep? Yes, absolutely!
How Essential Oils Can Help You Sleep
There are multiple essential oils that can help you relax, mentally and physically and can even help you sleep better. If you've every walked down the essential oils section at your local grocery store or natural foods store you've probably been overwhelmed and just grabbed the lavender because that's what you know! (let's be real)
On my path to recapturing sleep, I have gone through quite a few essentials oils and have been able to narrow it down to a few. The best part about using essential oils for sleep is they are inexpensive and easy to introduce to a daily and nightly routine. Plus, no medications or expensive supplements.

9 of the Best Essential Oils for Sleep
Today, I thought I'd share with you the essential oils I recommend to help improve your sleep and find relaxation throughout your body.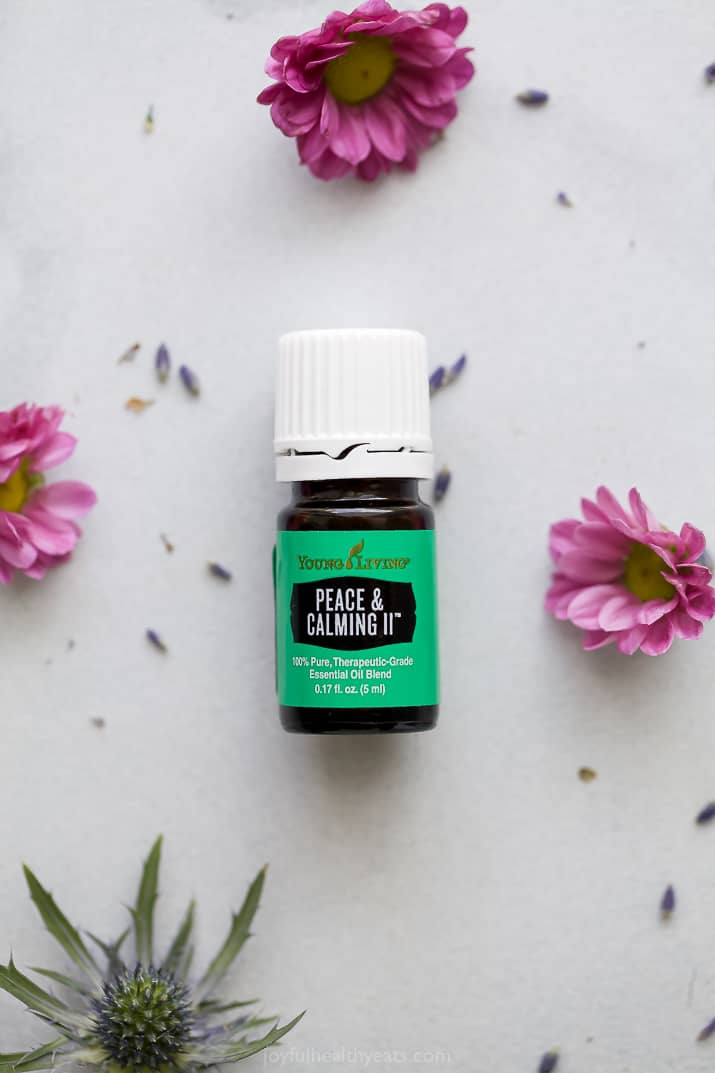 How to Use Essential Oils for Sleep
Now that you're armed with the best essential oils for sleep, how do you use them? Here are some simple ways to maximize the effect these essential oils can have on your body and I how I like to use them for a more restful sleep.
Use a diffuser. This is one of the most common practical uses of oils. Add 1/2 cup of water to your diffuser along with 3-4 drops of your favorite oil. This diffuses the smell into your room and allows you to smell it all evening for a restful sleep. I love the dessert mist diffuser from Young Living.
Apply Topically to your Body. This is my preferred method to use essential oils, specifically at night. I like to apply oils to either on my wrists and rub together, behind my ears. or my neck. Please Note: Essential oils in undiluted form are highly concentrated and intense. They can, for some people, cause irritation to the skin. DO NOT APPLY undiluted essential oil to your skin. If you're planning to use essential oils topically, be sure you're using an already diluted oil—a mixture of the fragrant essential oil of your choice and a carrier oil. Here's the carrier I use and the roller ball bottle I use to easily apply.
Create a pillow mist. Another great option is to create a pillow mist. In a spray bottle, combine 1/2 cup of water with 4-5 drops of essential oil. Spray around your room, or give a light mist to your pillow or sheets.
Add Oils to a Bath.

Pour a few drops along with Epsom salt in your bath before bedtime.
Top 4 Essential Oil Diffuser Blends for Sleep
Even though I prefer to use oils topically especially at bedtime. Diffuser Blends are another great way to use oils for sleep as well. I use the diffuser for my kids every single night without fail! These are my favorite bedtime essential oil diffuser blends that are perfect for sleep!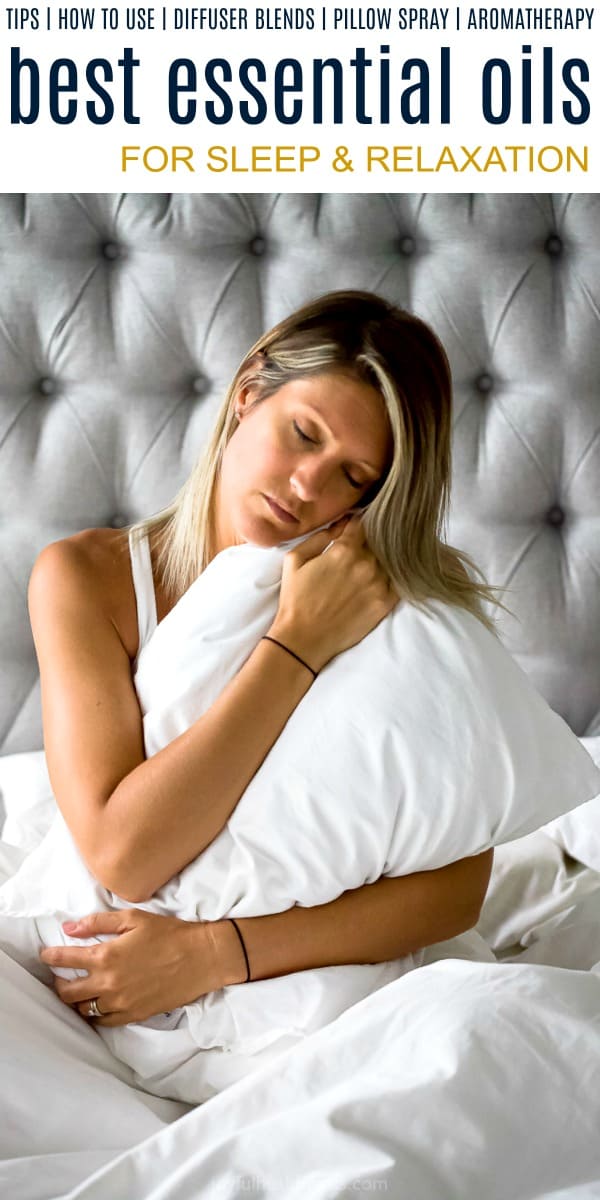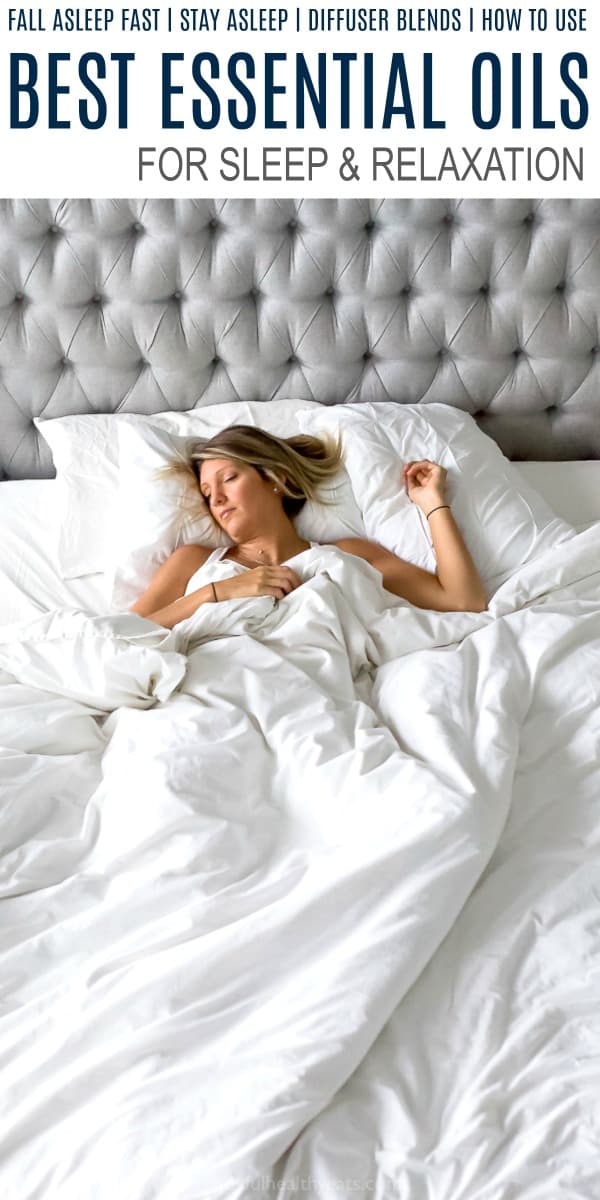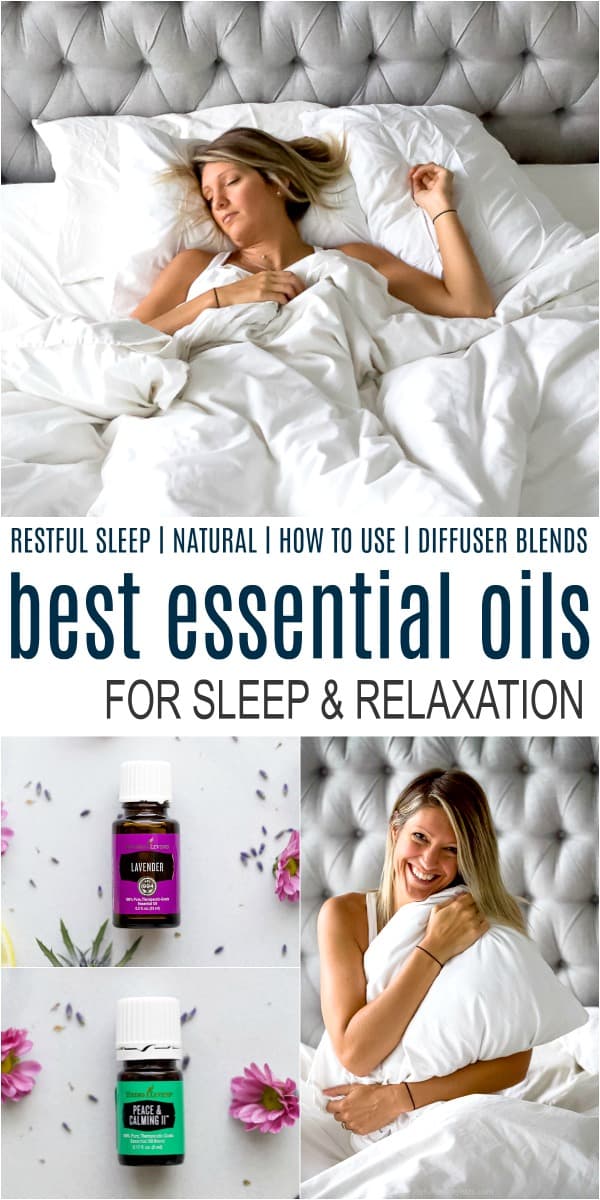 DON'T MISS A RECIPE ->