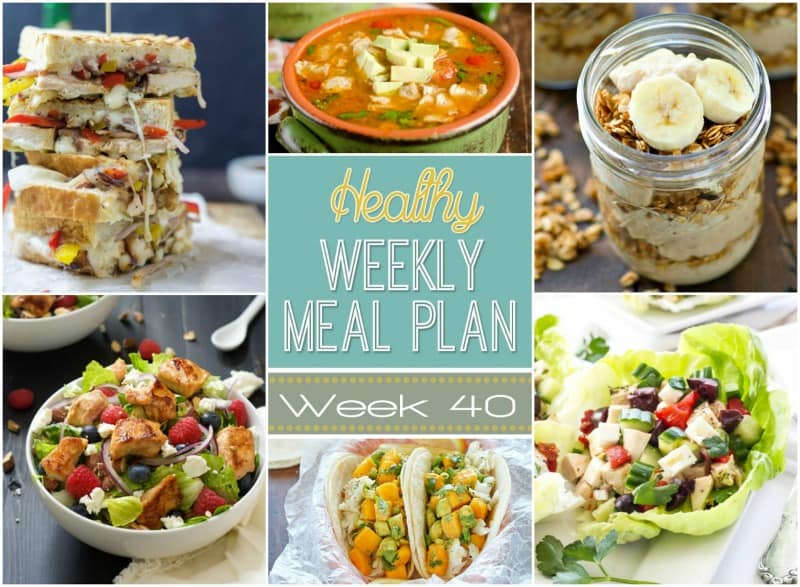 Organize your week with a Meal Plan that'll help you navigate through the next week of meals to make dinners easy, healthy, and something your family will absolutely love! Everything you need is in this meal plan, breakfast, lunch, dinner, snack, and desert for the week!
Woohoo! It's Saturday, which means it's time for another round of Healthy Meal Plans to get you ready for the next week and this 0ne is filled with goodies. Can I just tell you I have been drooling over the No Bake Baileys S'more Mousse Cups that are only 150 calories a piece… YUM!
Be sure to stop back every Saturday for your weekly fix of daily entrees as well as a breakfast, lunch, snack and dessert! Just click on the photo or link to see the recipe.
Have a great week all!
37 Easy Healthy Tex-Mex Recipes that will ensure you have the best "fiesta" on the block! These recipes will blow your mind AND your taste buds. Bring on the Mexican Food! Ole!It's the weekend and I couldn't be more excited! Today is the day we get to actually MOVE into our  new house. The past Read more