30 of the BEST Healthy Side Dishes that are perfect to bring for a cookout or Summer BBQ. These quick bbq sides are easy to make and loaded with summer flavor – everything you need, from potato salad, to pasta salad, to fruit salad, broccoli salad, grilled vegetables and more!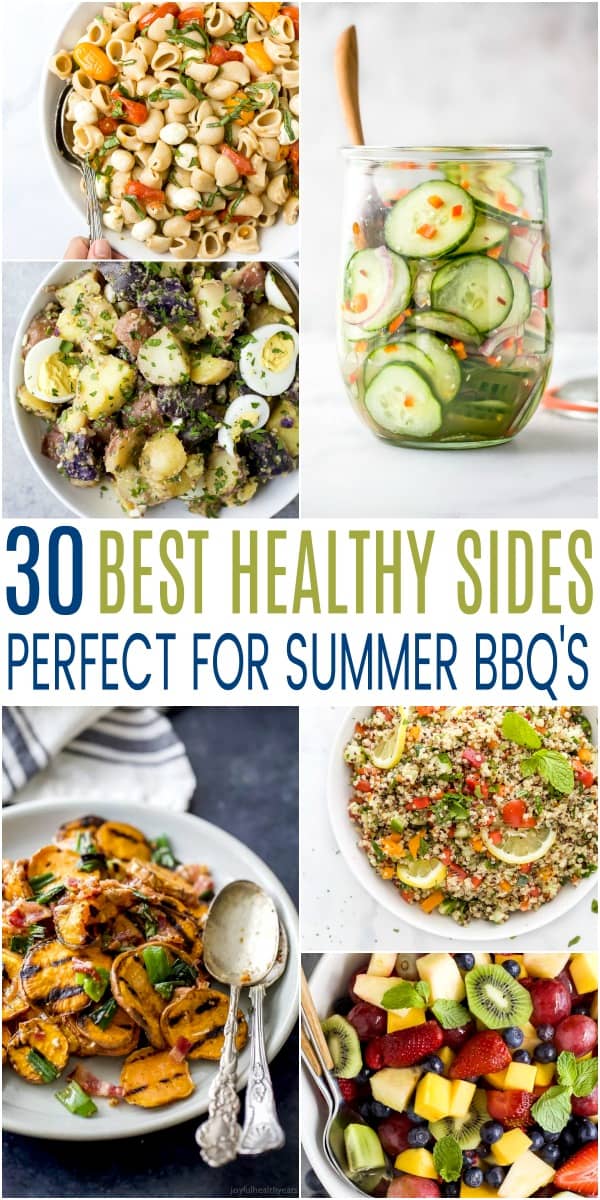 Best Healthy Side Dishes for Summer BBQ's
It ain't summer without a slew of summer backyard BBQ's and the most epic side dishes you can find. This healthy side dish roundup has everything you need. From Simple Classic recipes to unique sides that will blow your guests socks off with flavor.
Don't be a plain jane this summer, when it comes to your "bring a side to share" recipes. Take things up a notch and really bring the "d" in D – elicious! Mkay.
A couple of my favorites in this list are the Asian Cucumber Salad, Grilled Chili Lime Corn Salad, Grilled Sweet Potato Salad, and the Thai Mango Avocado Salad. I cannot wait to hear what y'all make first!
Make sure you snap a pic and tag me on instagram if you make any of them! Bon Appetit friends!
An easy 10 Minute Asian Cucumber Salad that's quick, tasty and guaranteed to be a hit.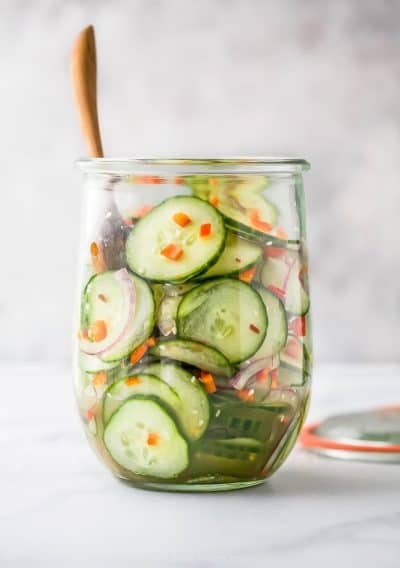 Because every Burger needs a Fry side kick –> Crispy Oven Baked Fries served with a Roasted Garlic Aioli are a must this summer!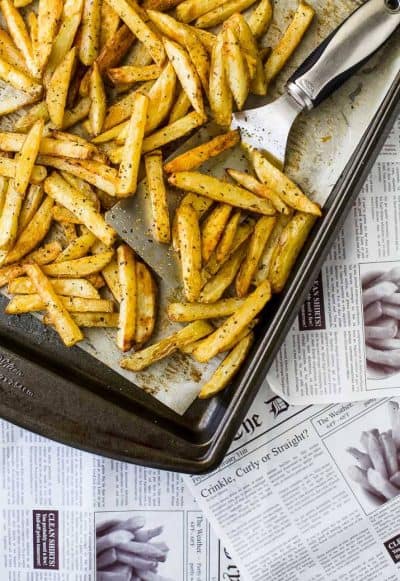 The BEST Summer Fruit Salad filled pineapple, mango, berries, kiwi and more .. plus it's dressing FREE.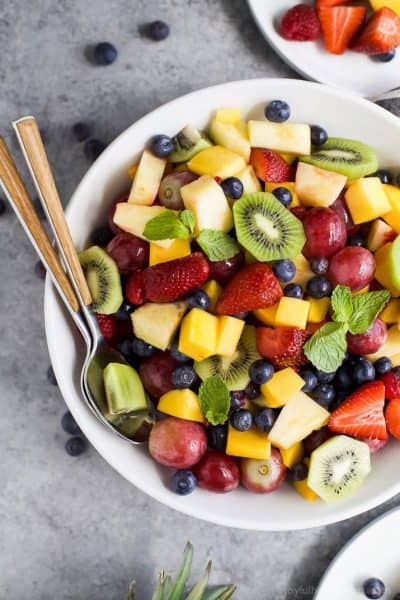 A Summer classic, Lightened up Broccoli Salad filled with fresh broccoli, cranberries, red onion, pepitas, BACON, and creamy dressing made with greek yogurt!
A fun Patriotic Potato Salad made with red, white, and blue potatoes then covered with an easy light Herb Vinaigrette.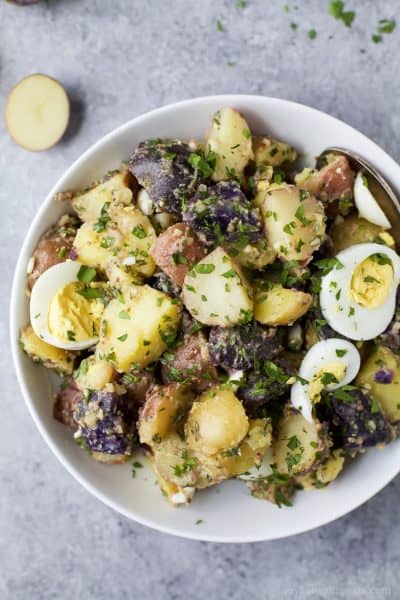 Shaved Brussel Sprout Salad filled with apples, pomegranate, candied pecans, and white cheddar cheese then tossed with a light Lemon Vinaigrette – this salad will be gone in minutes!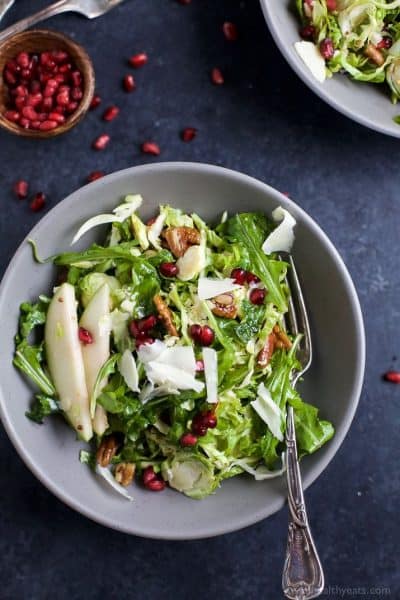 Bacon. Avocado. Strawberries. Balsamic. What more could you want? An Easy Strawberry Avocado Pasta Salad tossed with a balsamic vinaigrette.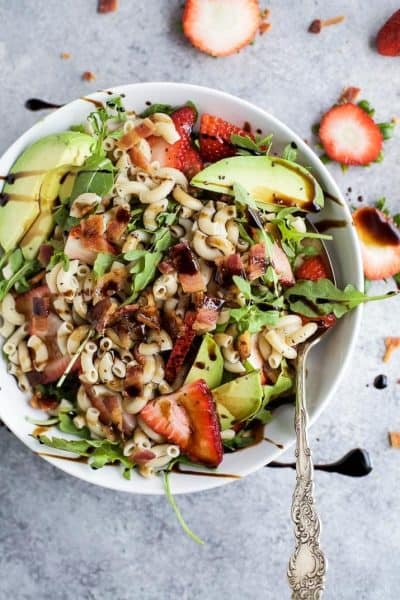 It's not a party without grilled asparagus. Grilled Asparagus topped with fresh Lemon zest makes an easy paleo side dish that screams summer and takes minutes to make.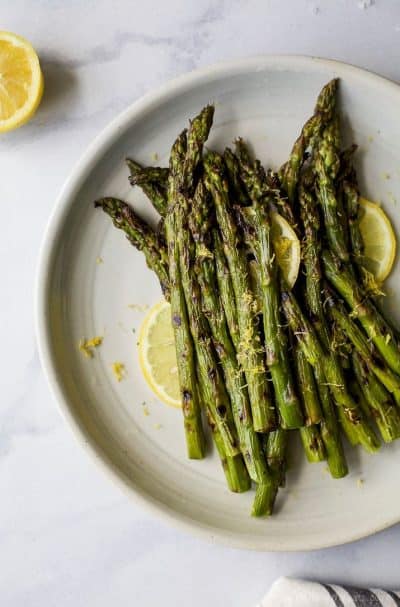 30 Minute Greek Tortellini Salad made with cheese tortellini, mediterranean veggies and a homemade greek vinaigrette guaranteed to be a summer BBQ star.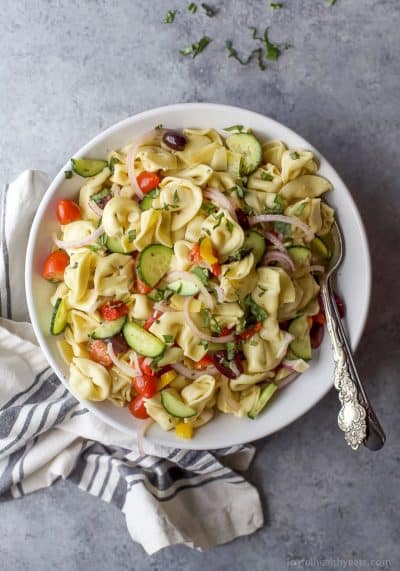 Hands down one of my favorites to make – Grilled Sweet Potato Salad with crispy bacon, grilled scallions and a tangy honey mustard dressing. Come to momma!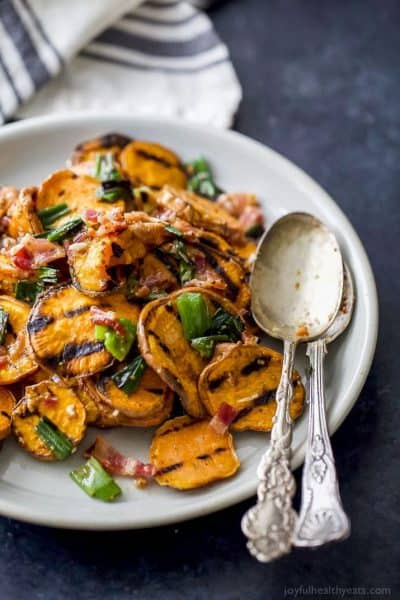 If you like Thai flavors then you are going to love this Crunchy Thai Quinoa Salad – loaded with veggies then tossed with a Light Sesame Dressing and peanuts it's absolutely perfect!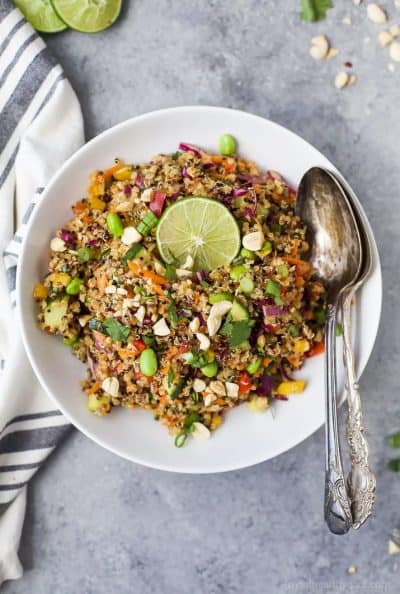 Theres should always be something Caprese on the table this Roasted Tomato Caprese Pasta Salad needs to be on your list. Pasta salad filled with tomatoes, roasted garlic, fresh basil, and mozzarella. Yum!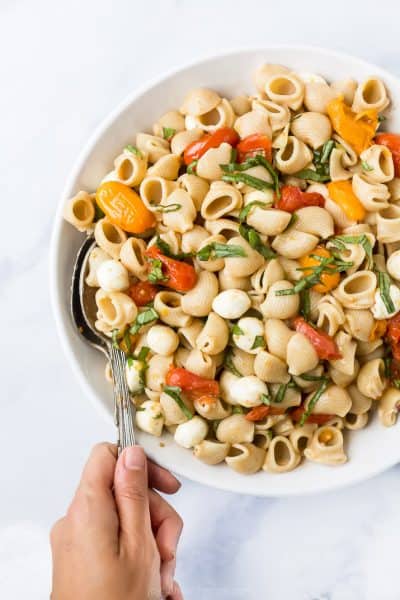 This unique flavorful GRILLED CORN SALAD with fresh greens, roasted red pepper, and goat cheese then tossed with a spicy jalapeño dressing will be a new favorite. Trust me.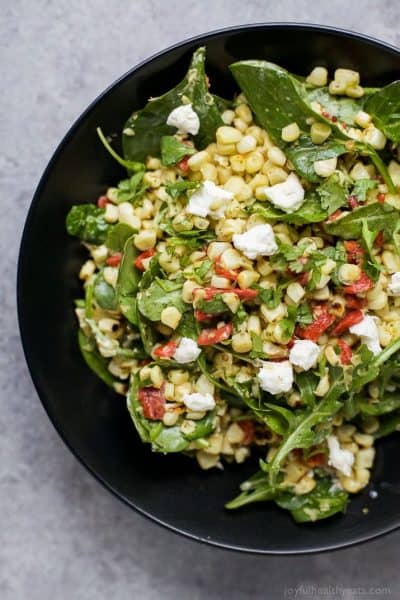 This pasta salad is more addicting then you'll realize… well maybe you will after the 3rd serving. Mediterranean Orzo Salad with tasty vegetables, toasted almonds, and a white balsamic vinaigrette that will make you swoon!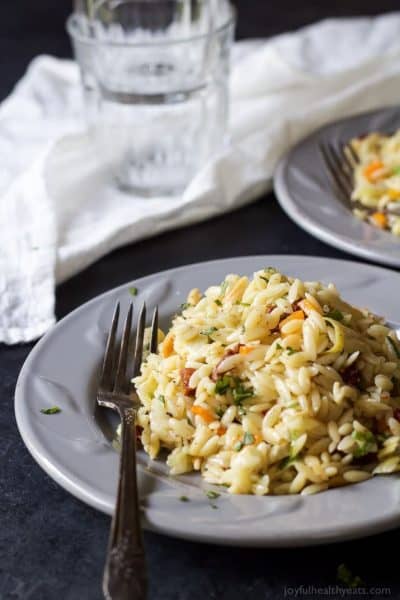 I mean if you have regular fries, you need to have sweet potato fries too. These crispy Chipotle Sweet Potato Fries with a Honey Sriracha Aioli are gonna be your new favorite summer side!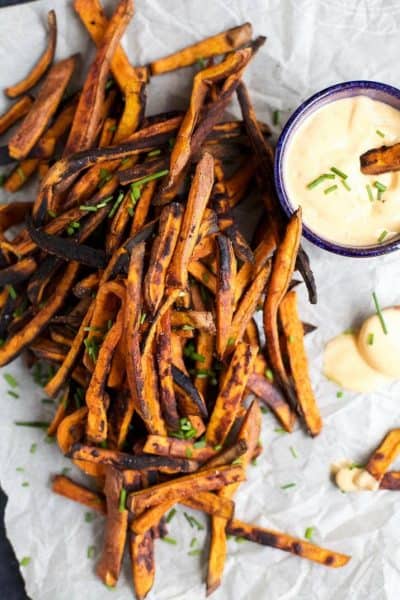 Asian Noodle Salad with a Spicy Sesame Dressing – easy to make, low in calories and bursting with flavor. Once you try this pasta salad you'll be craving it all the time. A great make ahead dish for a summer BBQ.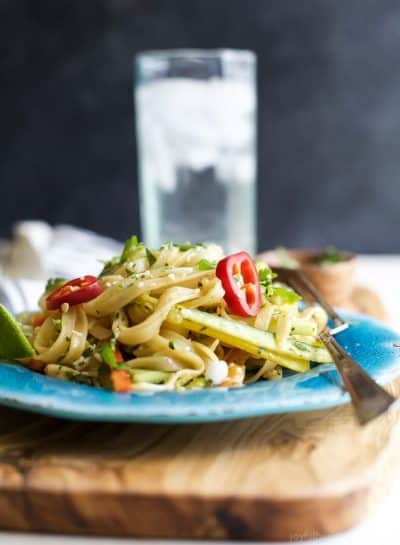 Thai Mango Avocado Salad this salad comes together in minutes but disappears in seconds! An easy refreshing salad perfect for the summer! Filled with fresh mango, red pepper, avocado, and a light sesame vinaigrette to bring everything together!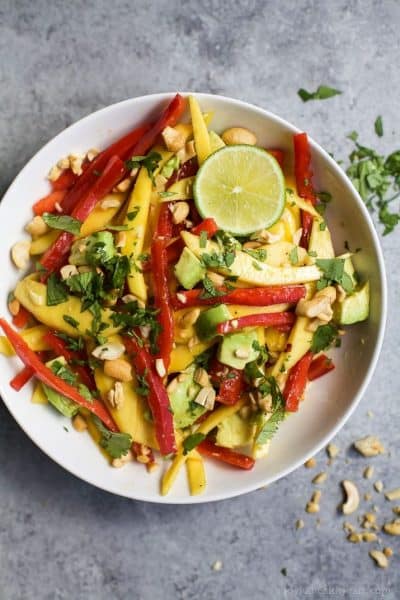 Pasta Salads are such a classic dish to bring for a summer BBQ and this Simple Greek Pasta Salad homemade Greek dressing is perfect!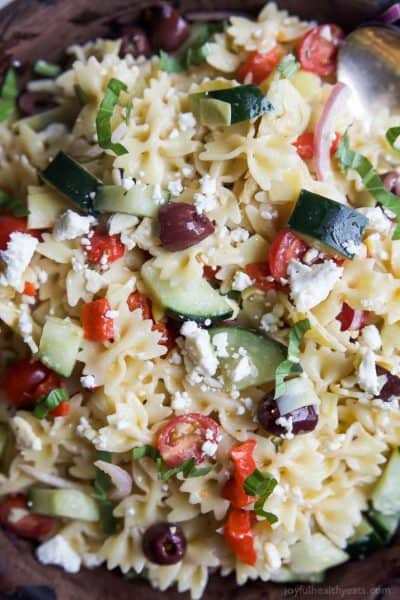 Refreshing 20 minute Quinoa Tabbouleh Salad filled with fresh parsley, vegetables, hearty quinoa and lemon juice. A great make ahead summer dish to bring to your next party!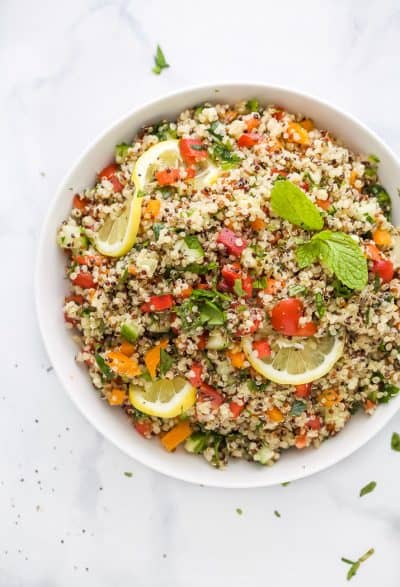 Prosciutto Wrapped Asparagus only two ingredients but wow the flavor! Perfect for an appetizer, snack, or side dish!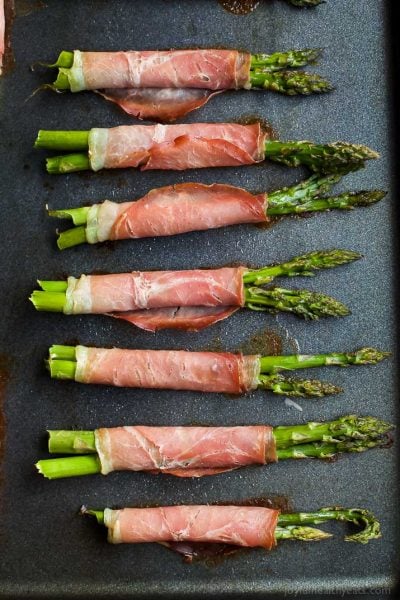 Sweet peas, asparagus, fresh herbs and goat cheese – this Creamy Springtime Farro Salad is a definite win!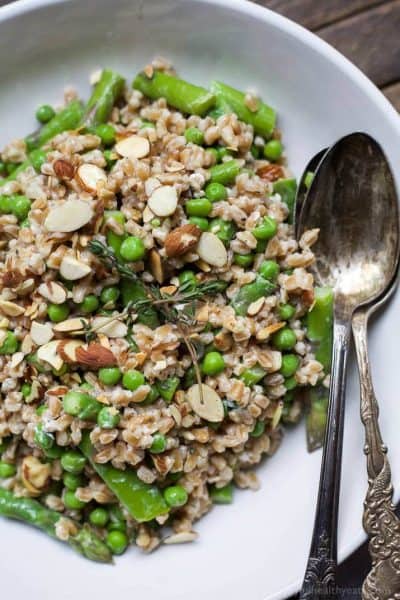 Summer Citrus Avocado Salad filled with fresh blackberries, avocado, spicy arugula, and vibrant citrus then finished with a Citrus Vinaigrette. So refreshing and a great lighter option!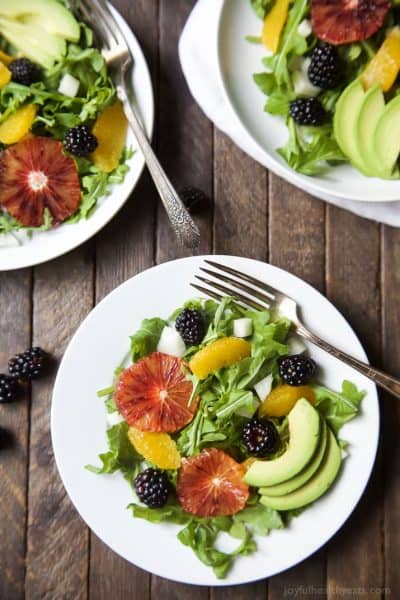 There are a few "go to" recipes that I make every time we have people over and this light Grilled Chili Lime Sweet Corn Salad is it! It will be the star of the party!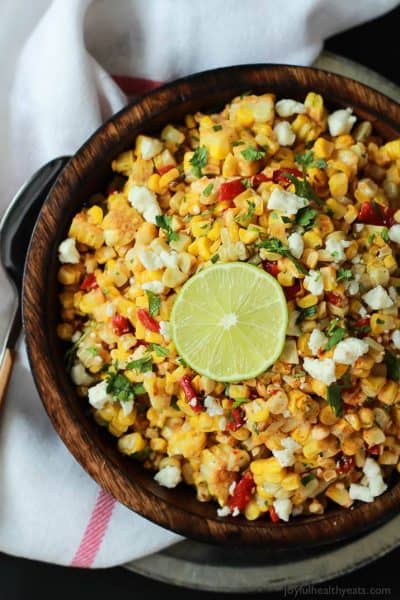 For all those veggie lovers out there! Shaved Zucchini Asparagus Salad with raw greens, radishes, almonds & parmesan then tossed with a Lemon Vinaigrette. This light summer salad focuses on real ingredients and bringing out complex flavors!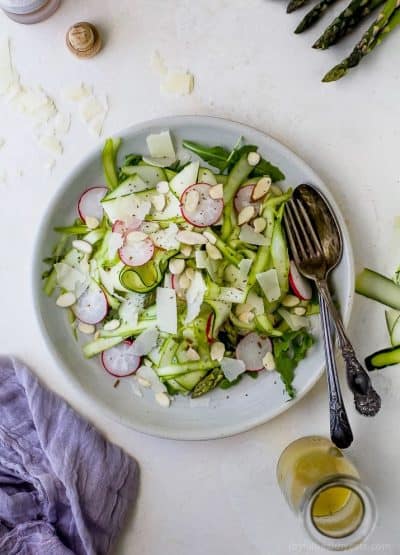 Everything is better with mango, especially in the summer! Easy 15 Minute Mango Couscous Salad packed with sweet mango and a light dressing.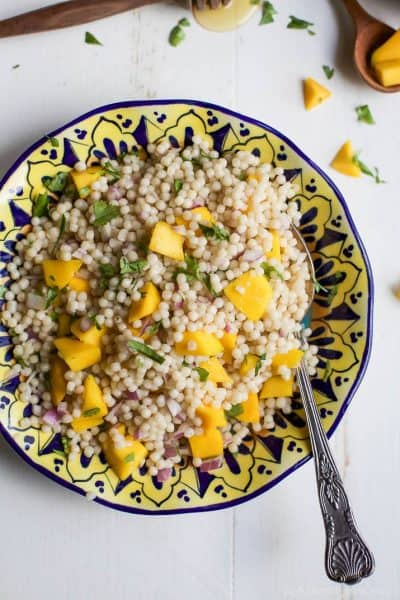 Creamy Lemon Pasta with salty Prosciutto – a twist on mac and cheese that everyone will love!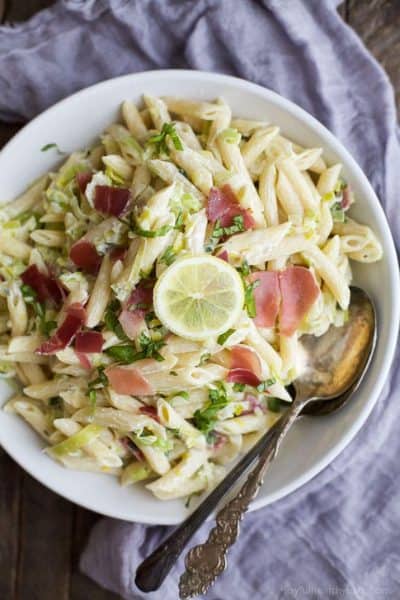 One of my more popular quinoa recipes – Healthy Goat Cheese Asparagus Quinoa Salad a quick easy gluten free salad that's perfect for a simple lunch or side dish.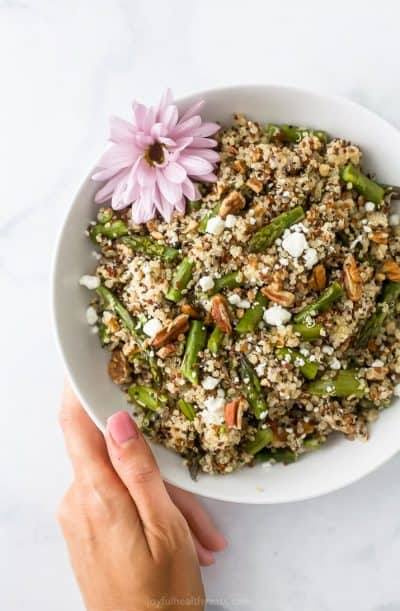 You've never had anything like this! Easy Grilled Corn on the Cob that's topped with a Creamy Roasted Jalapano Sauce you'll swoon over! Say hello to new star of the summer!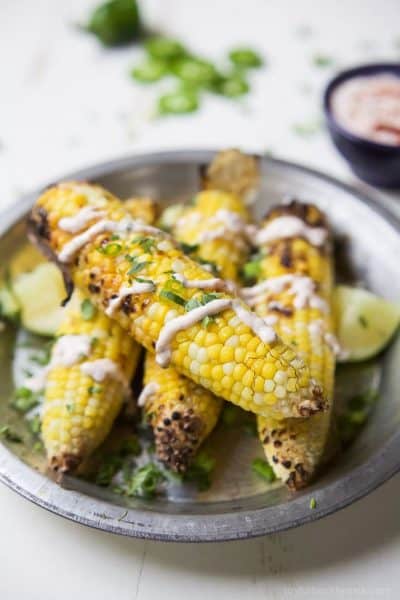 Summer at it's fullest! This Tomato Avocado Cucumber Salad is pure perfection – light, refreshing, 5 minutes to make, minimal ingredients, low on calories and booming with flavor!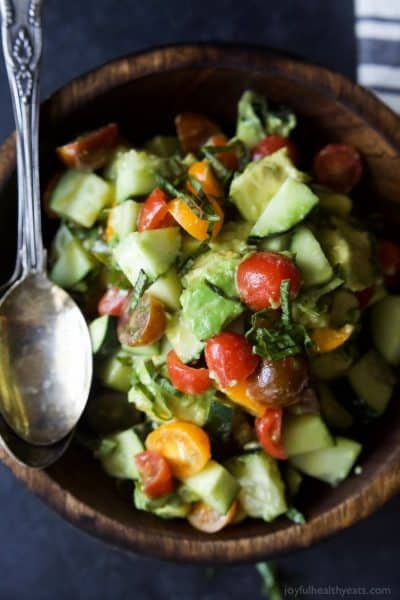 It's not summer without Corn. Am I right? Change things up a bit with this delicious Farro Salad filled with Char Grilled Corn, Roasted Red Pepper and creamy goat cheese.