Grilled Asparagus with Lemon Zest, the best summer side dish ever!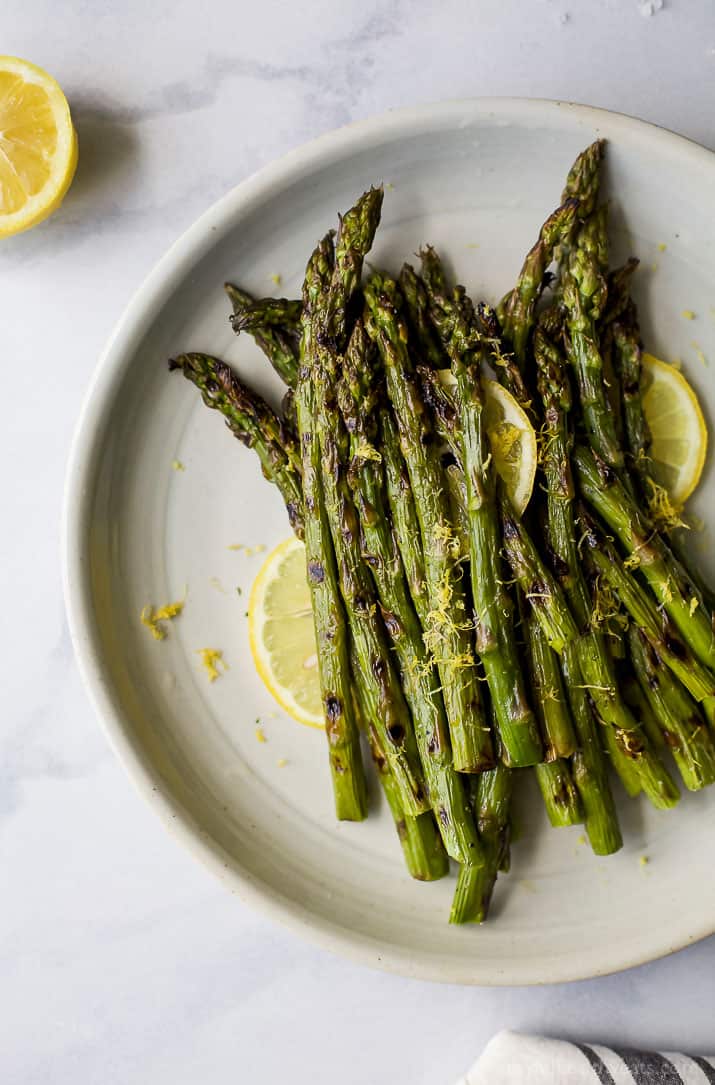 Grilled Asparagus topped with fresh Lemon zest, an easy paleo side dish that screams summer and takes minutes to make. You'll love how easy and flavorful this recipe is!
I had one of those "parent" moments this past weekend. You know the ones when you think you're doing a good job as a parent but then realize there are some things you need to work on with your kid.
Yeah. One of those moments. Good to have because it's always good to grow and learn from, but not always easy to swallow.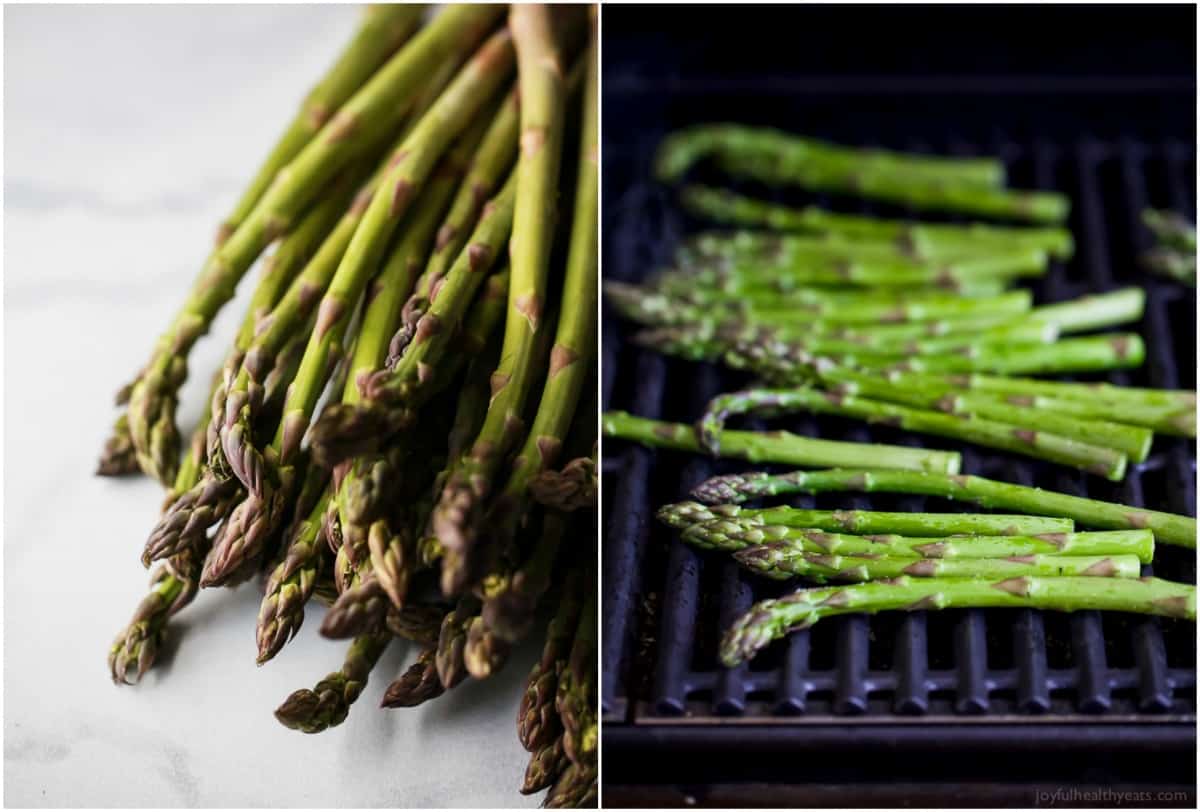 So this past weekend I had a headache all day Thursday, Friday and into Saturday morning. I was using oils, drinking loads of water and used an electric stim machine to try and relax my muscles to make that headache go away. Nothing was working. This headache was determined to take me down and ruin my weekend.
As I was putting Cason to bed Friday night I prayed for him (like we do every night) tucked him in, gave him a kiss and then asked if he could pray for my headache to go away. Normally he says, ok mommy. Puts his hand on my head and prays a really quick sweet prayer. But that night he acted almost nervous and said, "mommy I'm really tired. Can I pray for you in the morning if you still have a headache?" I said sure buddy.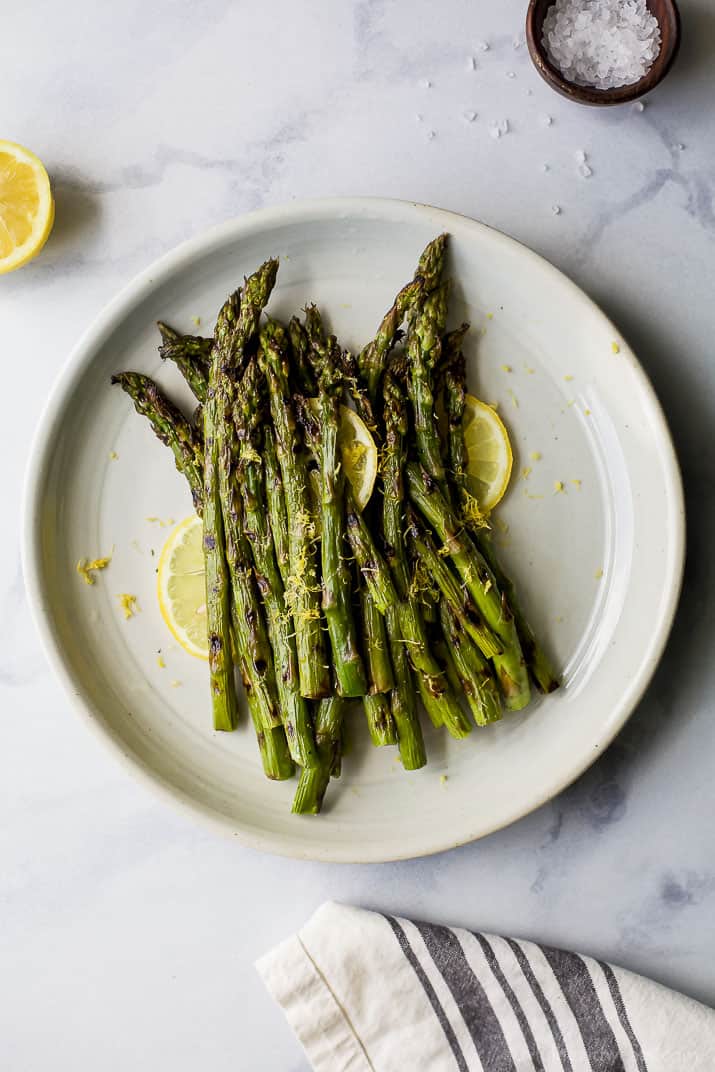 The next morning, I woke up and still had a headache. I fixed Cason breakfast and asked if he could pray for me again. He differed a second time and asked if he could after he was done eating. When he was done, I asked him again. He pushed it off a third time and that's when I knew something was up. I asked him, what was going on and he said he didn't know what to say when he prayed. That he was scared and nervous. I told him that it was just like talking, you're just talking to God.
In that moment I realized we need to do a better job of making his relationship with the Lord more personal to him or making it his own. Not a relationship that he has "through us" but one that he owns.
It's definitely a shift. One that I'm excited for. But also uncharted territory for us as parents. I will definitely have to lean on the Lord to know how to parent him and help him understand that it's his own relationship/friendship. Just like he has with his friends. He can have that with the Lord.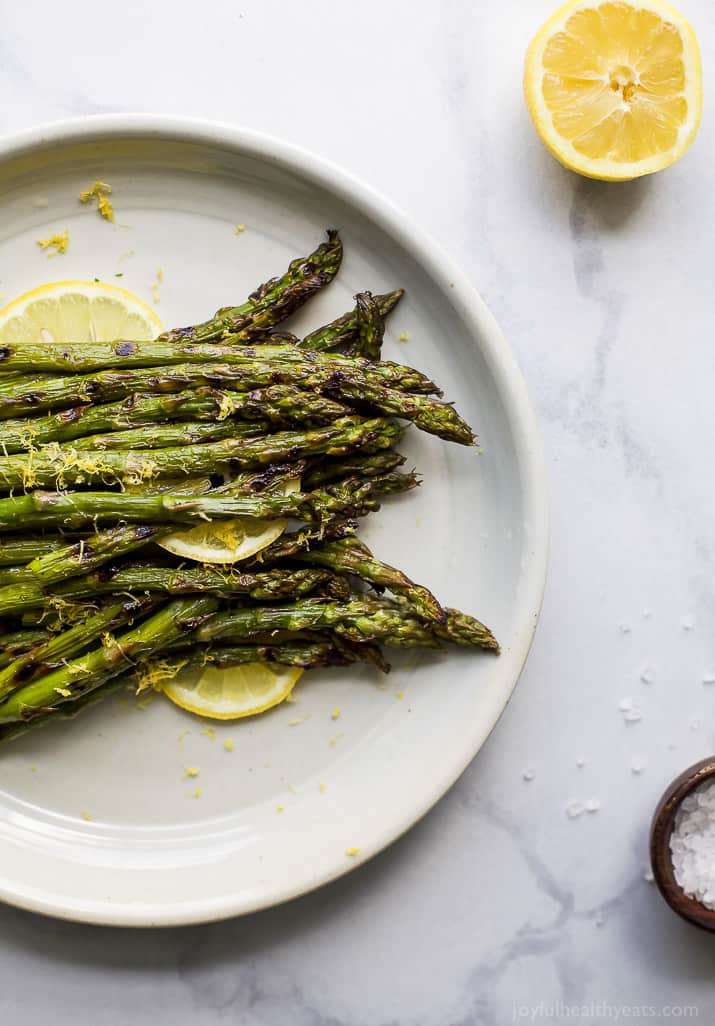 After our little talk he worked up the courage and prayed for my neck and shoulders. Later that day as I was putting him to bed. I realized that my headache was gone so I encouraged him and told him that he asked God to heal mommy and God did. I didn't have the headache anymore. He smiled at me and then I asked him what he learned. He said, "if we ask God, sometimes he'll answer and give us what we want". I said "yup." Then he responded, "mommy does that mean if I ask God for $100 he'll give it to me."
Ahh… gotta love faith like a child! 🙂
Just some parenting stuff I'm learning lately.
Ok, moving on to today's recipe. This one is so simple and flavorful you're gonna love it. And honestly it's one of our go to sides in the summer besides grilled corn.
Just putting the asparagus on the grill gives it so much extra flavor from the smoke. Literally all I season the asparagus with is olive oil, salt and a little garlic powder. Cuz garlic just makes everything better. 🙂
Once the asparagus is cooked and turns it's vibrant green color I take it off the grill and sprinkle it with some fresh lemon zest to really make it pop. It's less than 5 ingredients, healthy, fresh and absolutely delicious! I guarantee this will be your side of choice this summer!
Bon Appetit friends!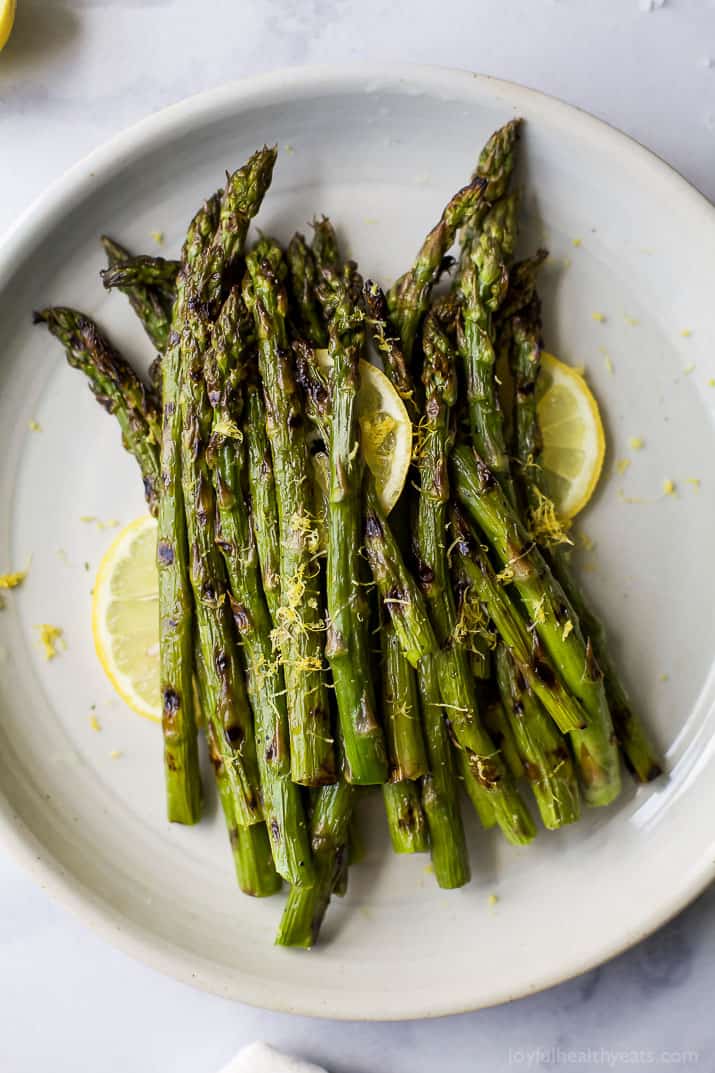 Print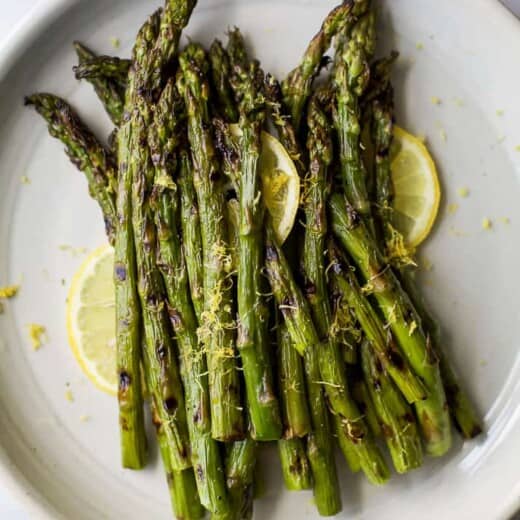 Grilled Asparagus with Lemon Zest
Author:

Prep Time:

5 minutes

Cook Time:

10 minutes

Total Time:

15 minutes

Yield:

6

servings

1

x

Category:

grilling, gluten free, paleo, side dish, vegetarian

Method:

Grill

Cuisine:

American
---
Description
Grilled Asparagus topped with fresh Lemon zest, an easy paleo side dish that screams summer and takes minutes to make. You'll love how easy and flavorful this recipe is!
---
2

bunches asparagus, trimmed

1 tablespoon

olive oil

1/4 teaspoon

salt

1/4 teaspoon

garlic powder

1 teaspoon

lemon zest
---
Instructions
Preheat grill to medium high heat, about 375-400 degrees F.
Add asparagus to a baking sheet, drizzle with olive oil, salt and garlic powder. Using your hands toss the asparagus so they are all coating with the seasonings.
Place asparagus directly on grill grates (lying them horizonal on the grates so you don't lose any down the grill).
Grill each side for 3-4 minutes, until slightly charred.
Remove from grill and sprinkle with fresh lemon zest.
Serve.
---
---
Nutrition
Serving Size:

5-6 stalks

Calories:

45

Sugar:

2 g

Sodium:

100 mg

Fat:

2 g

Saturated Fat:

0 g

Carbohydrates:

6 g

Fiber:

3 g

Protein:

3 g

Cholesterol:

0 g
Keywords: grilled asparagus, grilling ideas, grill recipes
Filed Under:
Want More Healthy Side Dishes?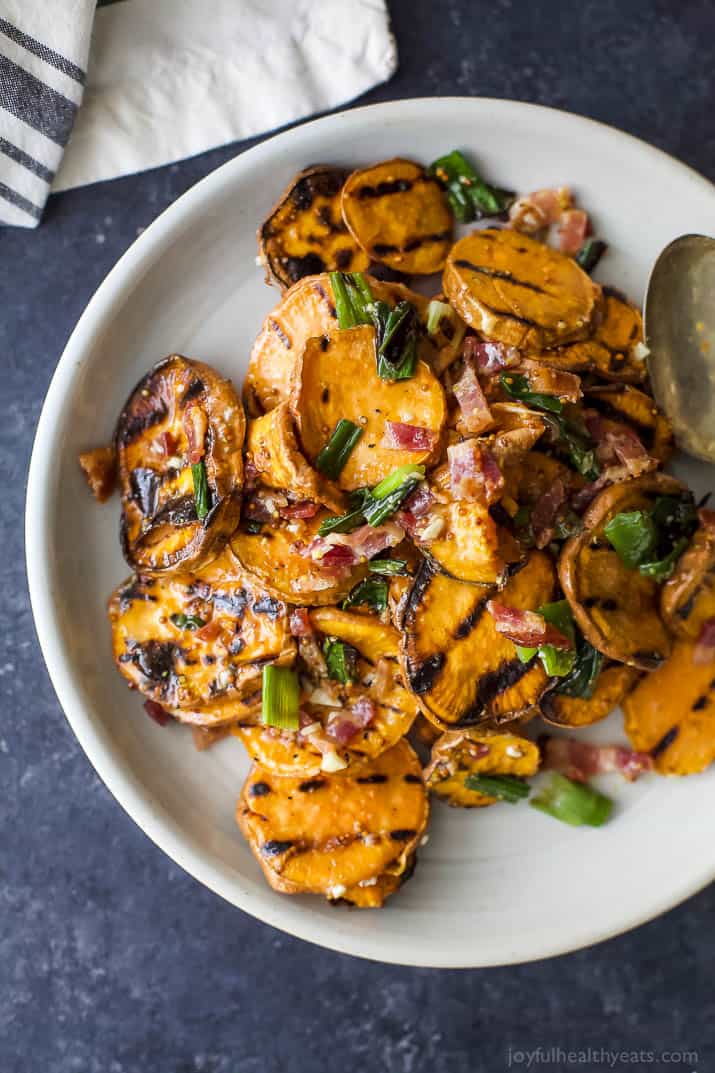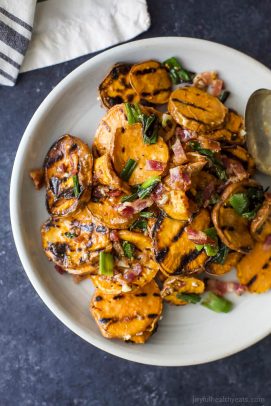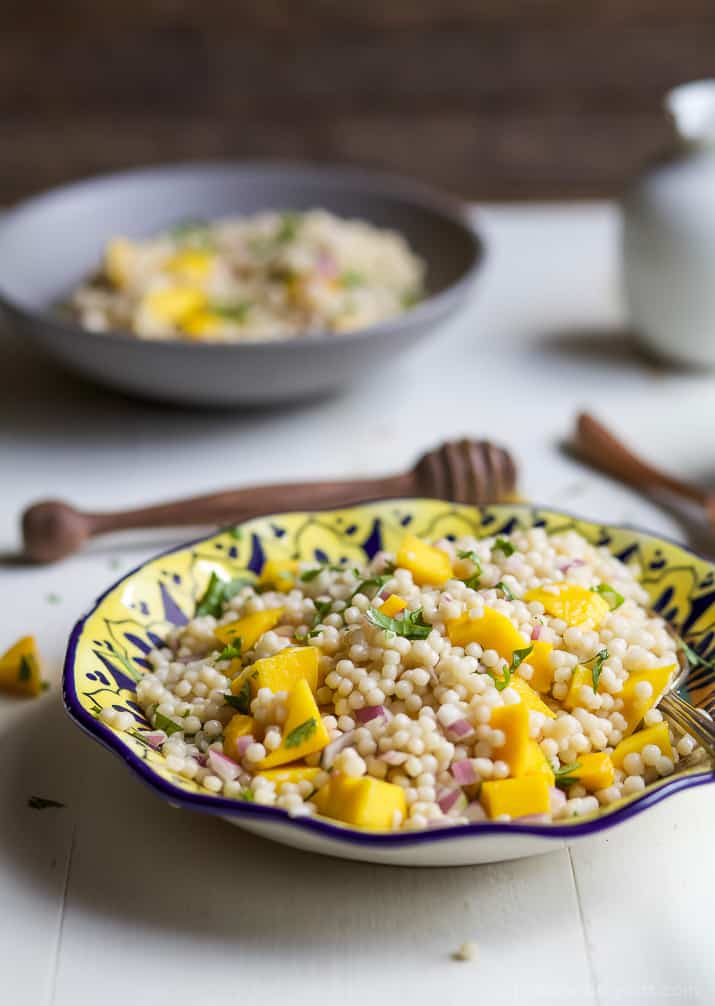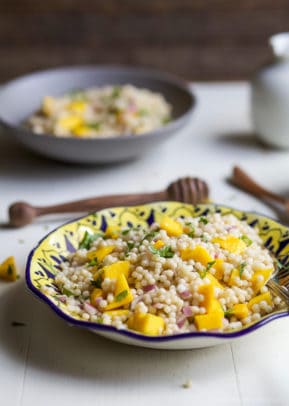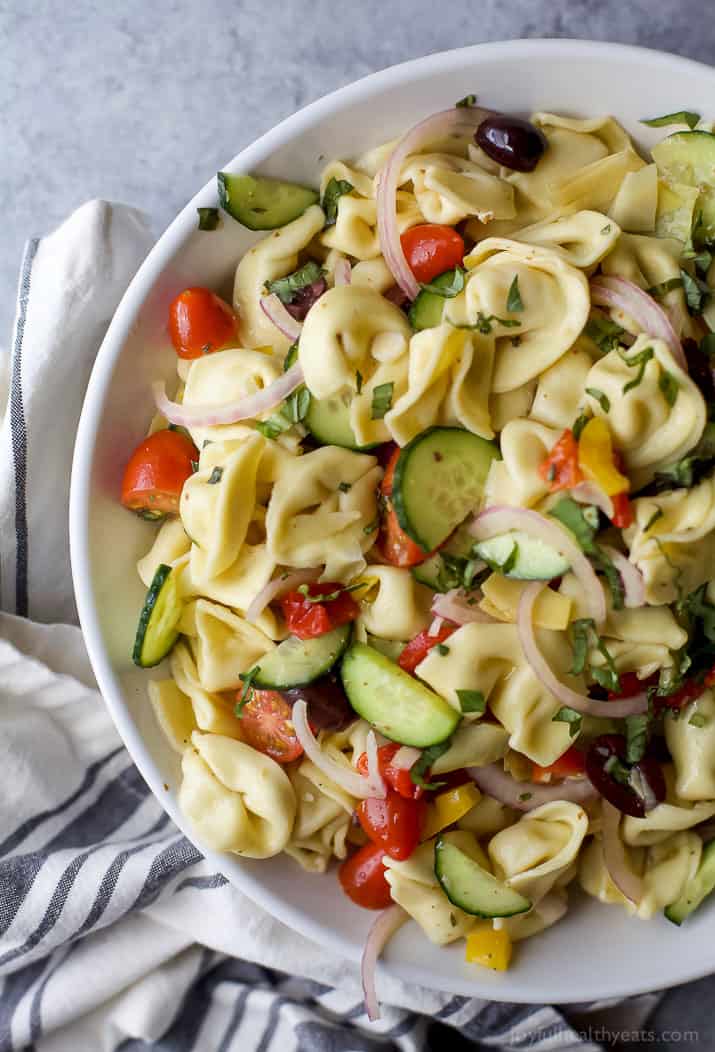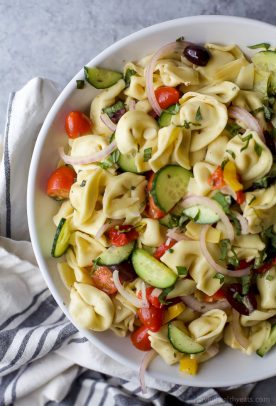 Baked Garlic Parmesan Potato Wedges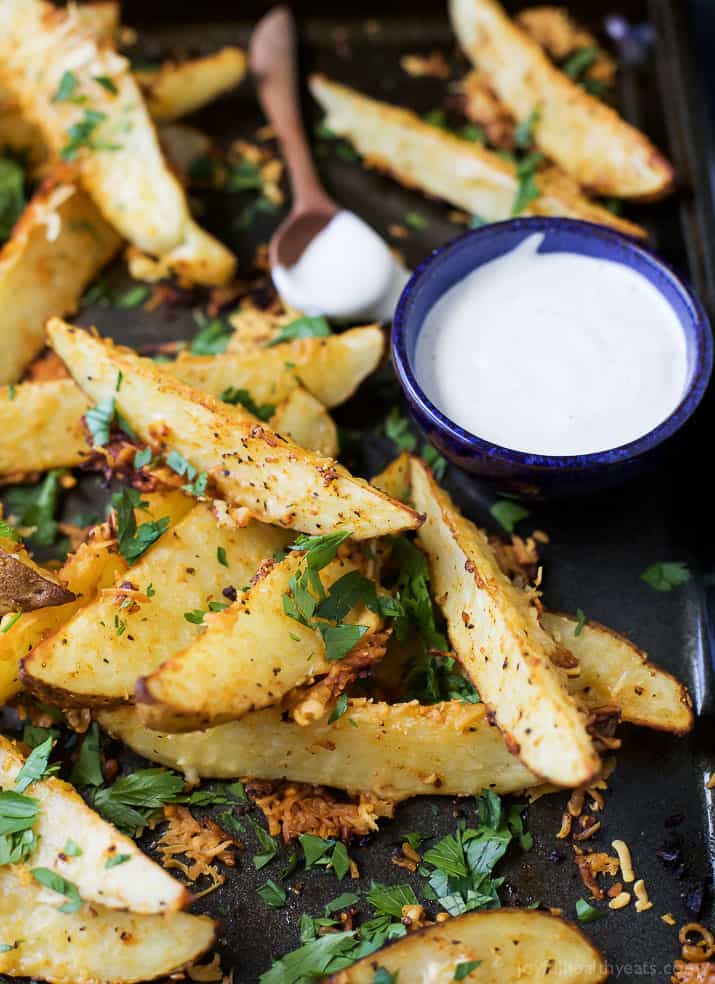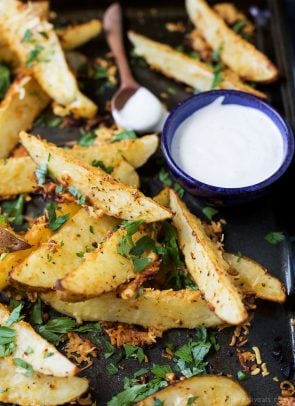 Grilled Zucchini with Tomato Basil Bruschetta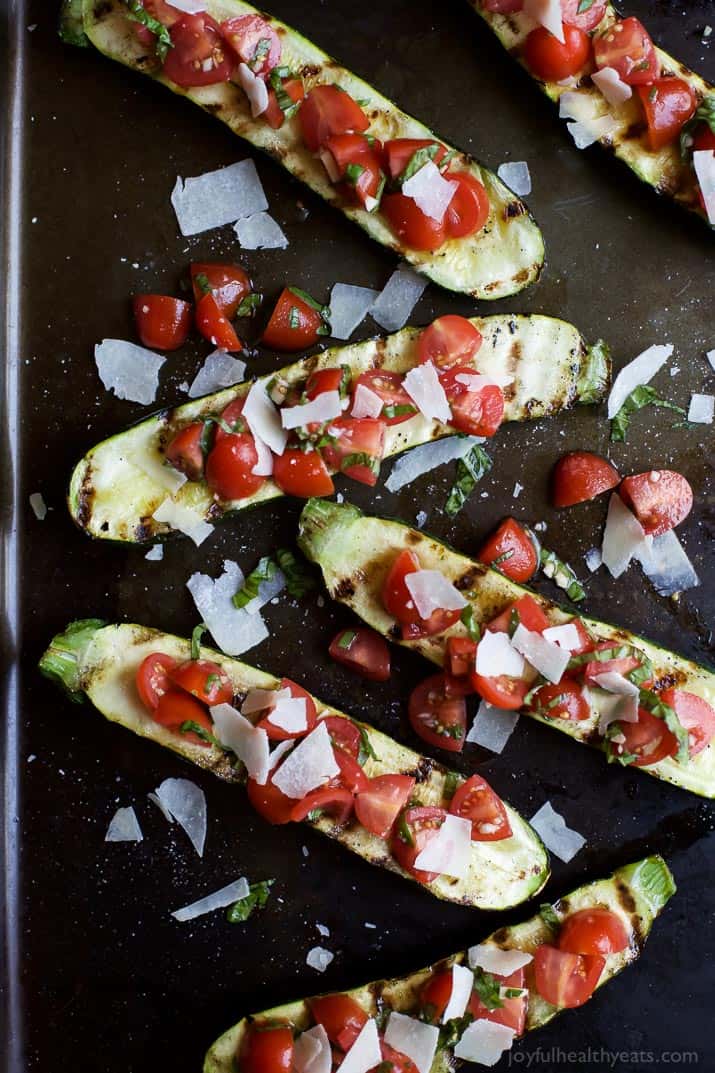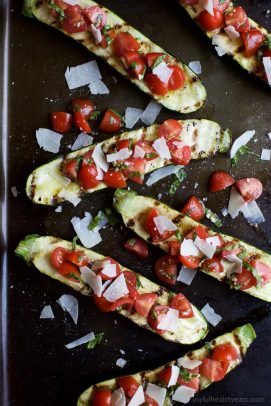 DON'T MISS A RECIPE ->