30 Game Changing Game Day Recipes you'll be fighting over! A collection of lighter appetizers, cocktails, dips, and desserts that will win over even the manliest of football guys!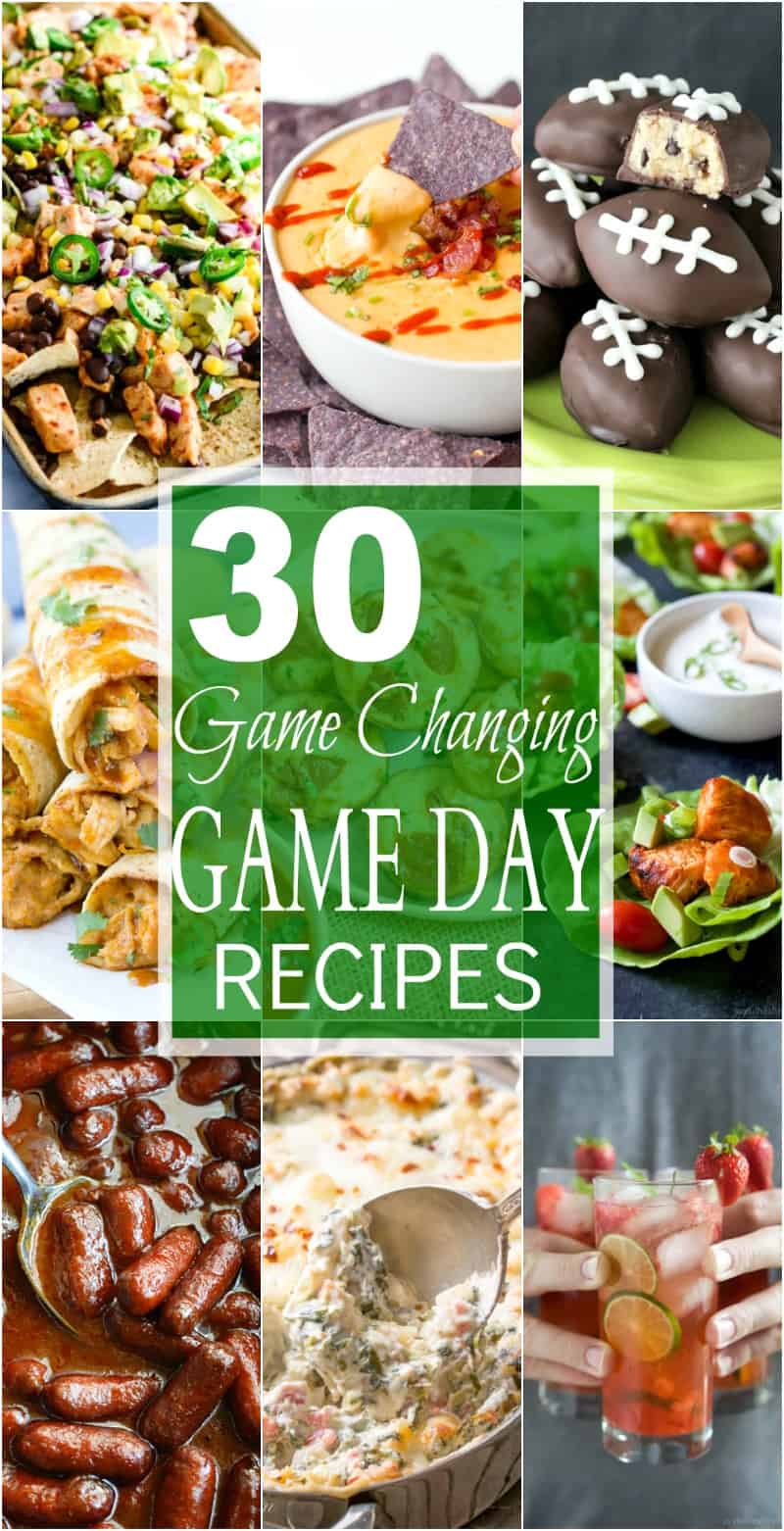 hehehehehe … this weekend makes me giddy!
Are you ready for some football? A Sunday night party?
Now, just in case you're wondering … it's not Carrie Underwood that's making me giddy. It's opening NFL weekend! And what better way to get ready by giving you 30 Game Day Recipes that will rock your world and definitely pull a game changer on the food front!
From cocktails, to desserts, to dips, and creative appetizers … you're gonna love this Roundup! Bon Appetit my friends! And #gopackgo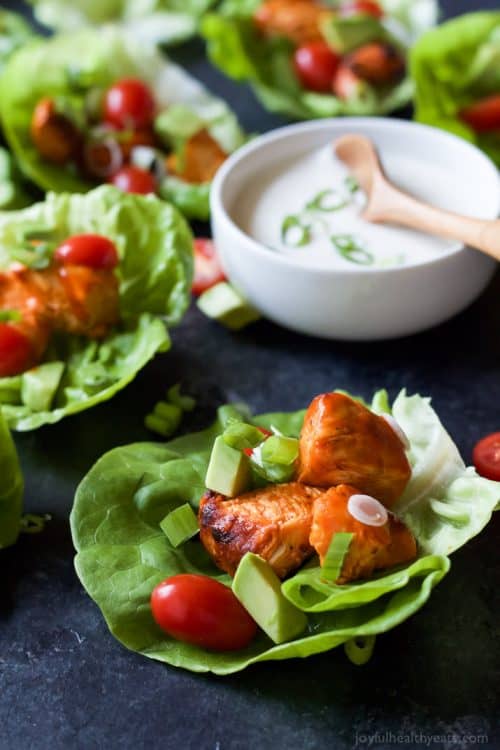 Get game day ready with these healthier low calorie Grilled Buffalo Chicken Lettuce Wraps! All the same great flavor with half the calories!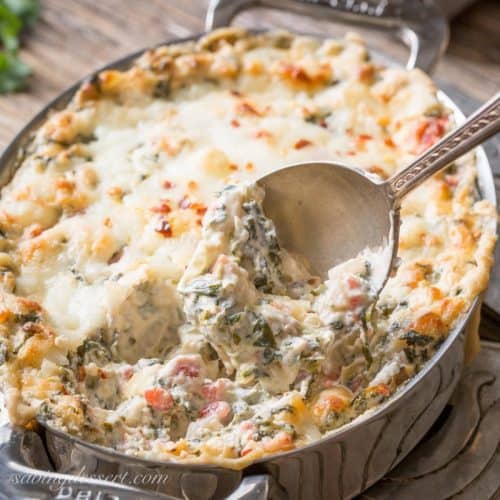 This warm spicy southwestern spinach dip is packed with flavor. Serve with bread, chips or crackers. Easily mixed up ahead of time then baked when ready to serve.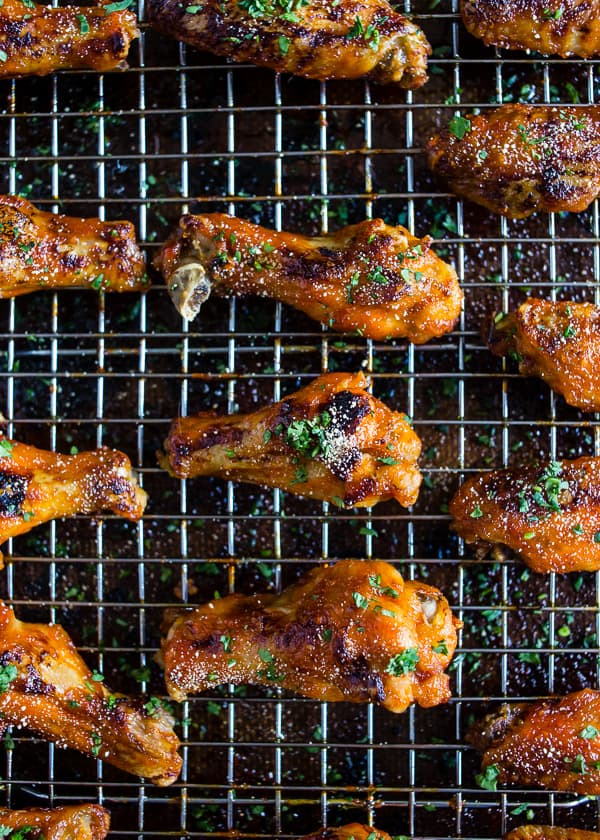 These sweet and spicy honey sriracha chicken wings are the perfect game day appetizer or weeknight dinner. Baked in the oven so they come out super crispy and glazed to perfection.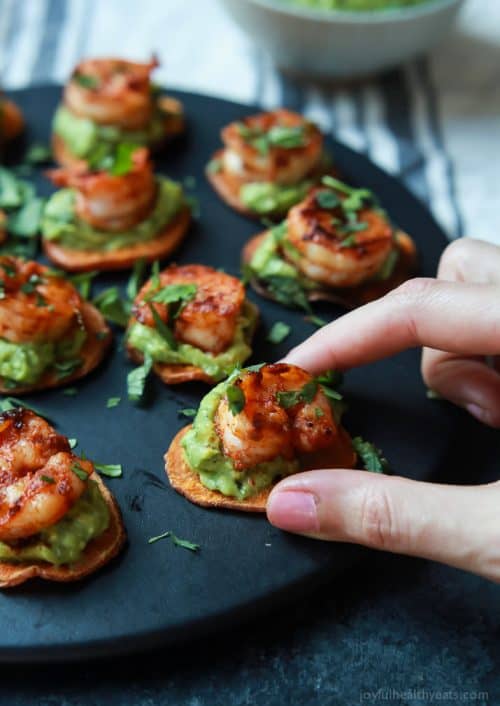 Cajun Shrimp Guacamole Bites, the perfect appetizer for your next game day party!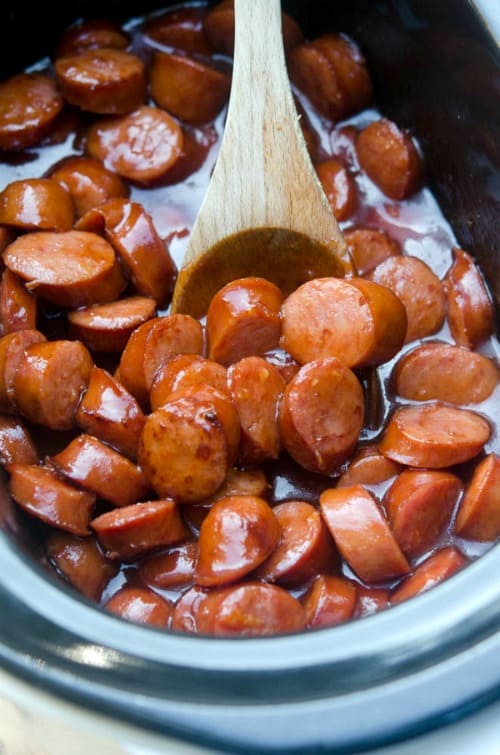 Crock Pot Smoked sausage combined with a sweet, tangy BBQ sauce mixture that stays warm for the duration of your game day party. A classic party snack and a sure-fire crowd pleaser.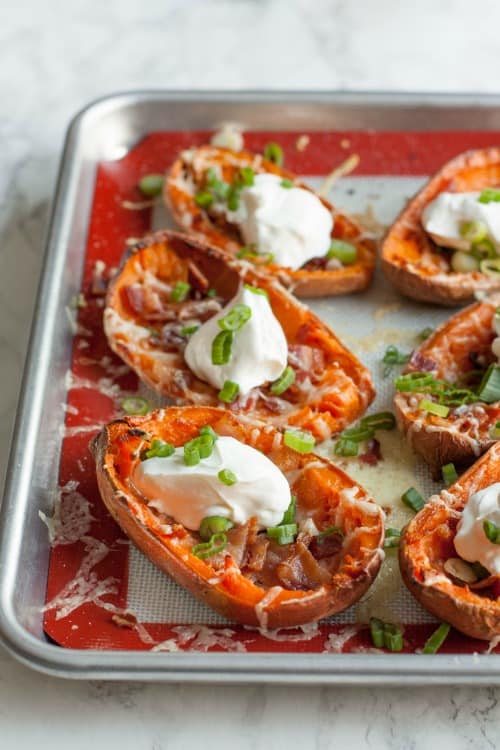 Loaded Sweet Potato Skins are a tasty and healthy way to celebrate the big game. They're a huge crowd-pleaser!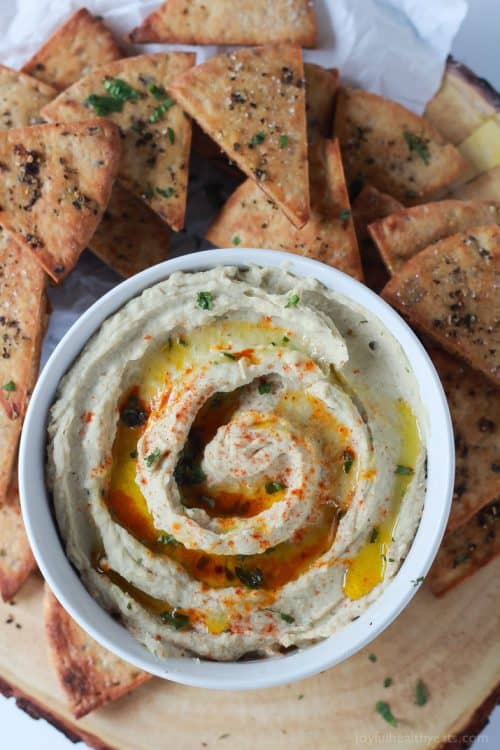 A healthy gluten free Roasted Garlic White Bean Hummus, a must have on the go snack option when those tummy grumbles start.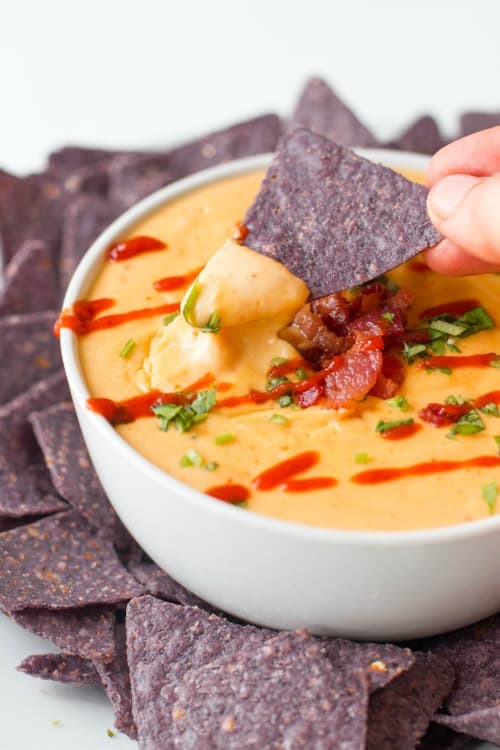 Add some kick to your game day party with this cheesy, spicy, and smoky Bacon Sriracha Queso. You'll be shocked how easy queso is to make at home!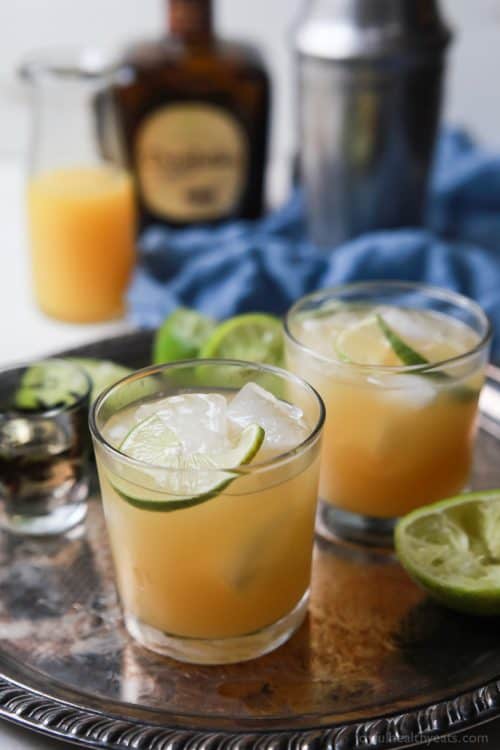 Making the Ultimate Margarita Recipe is easier than you think, only 5 ingredients and you're in Margarita Heaven! It's a winner every time!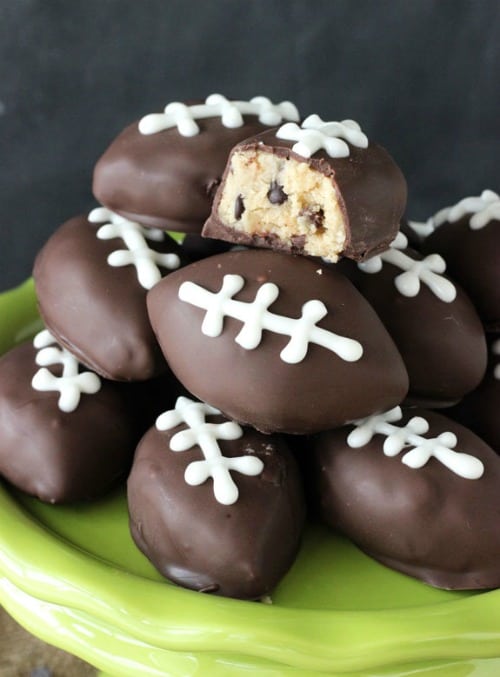 These Chocolate Chip Cookie Dough Footballs are made with eggless cookie dough and are the perfect no bake treat for the next few weeks – packed with football playoff and championship games!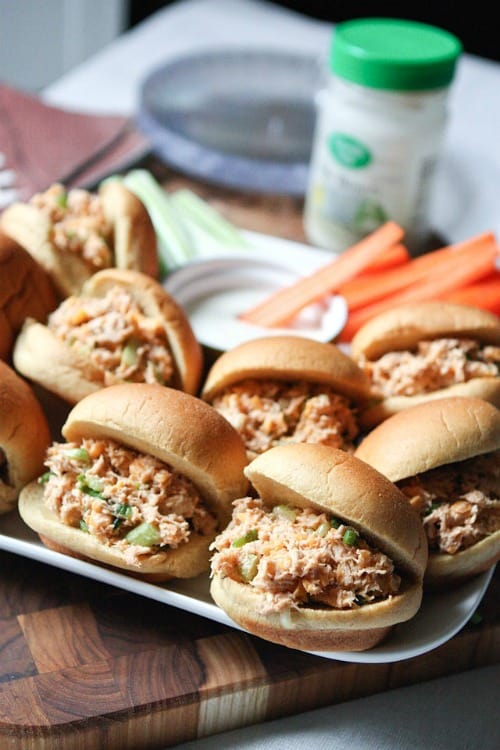 These Barbecue Ranch Chicken Salad Sliders are a perfect addition to any game day menu because they can easily be made ahead of time and aren't overly filling but work great with whatever else you may be serving.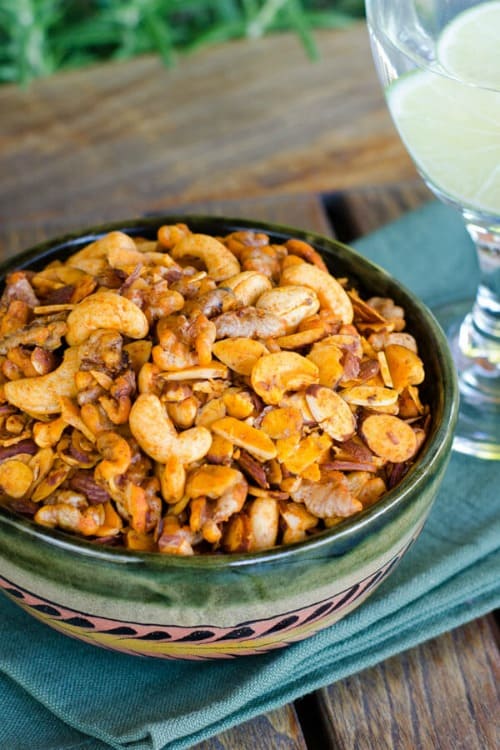 A quick and easy paleo party mix that's gluten-free, grain-free, dairy-free, and perfect for snacking.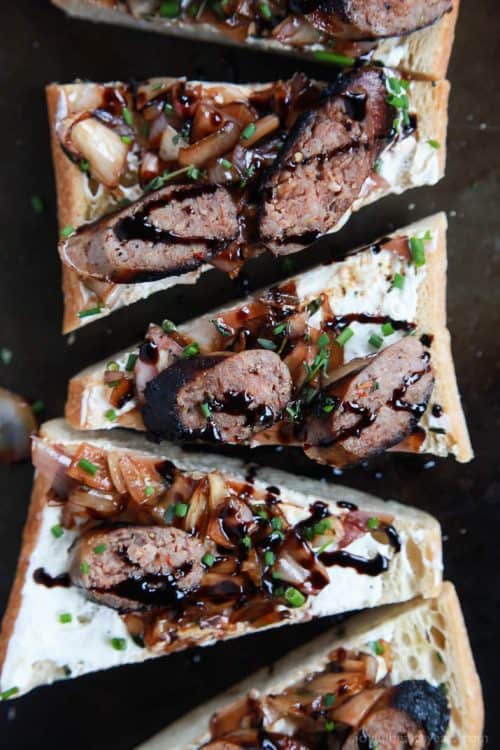 This Balsamic Italian Sausage Crostini topped with Whipped Goat Cheese is the perfect party appetizer to wow your guests for the holidays. It's fancy, delicious, and so easy!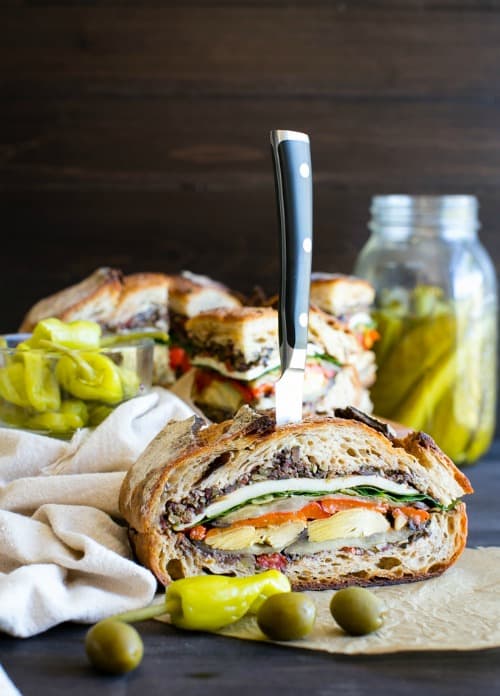 A fabulous, on the go Italian Pressed Sandwich for tailgating, picnicking, lunch or party. It's easy to make and feeds a small crowd! Vegetarian or Vegan + GF Option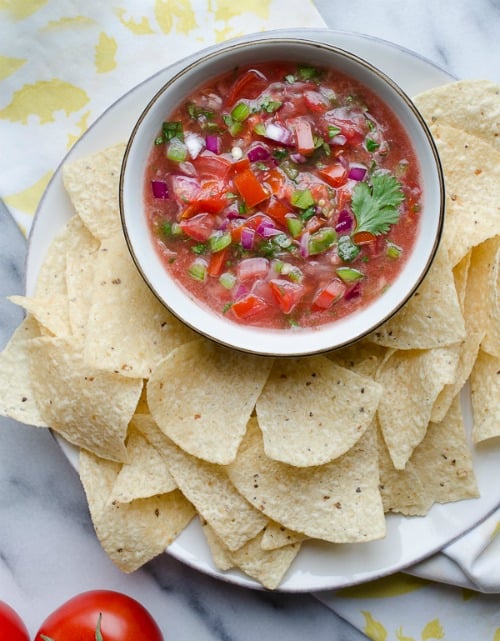 This Salsa Fresca is amazing! It uses summer's best tomatoes, sweet and juicy and whizzes up in either your blender of food processor in seconds.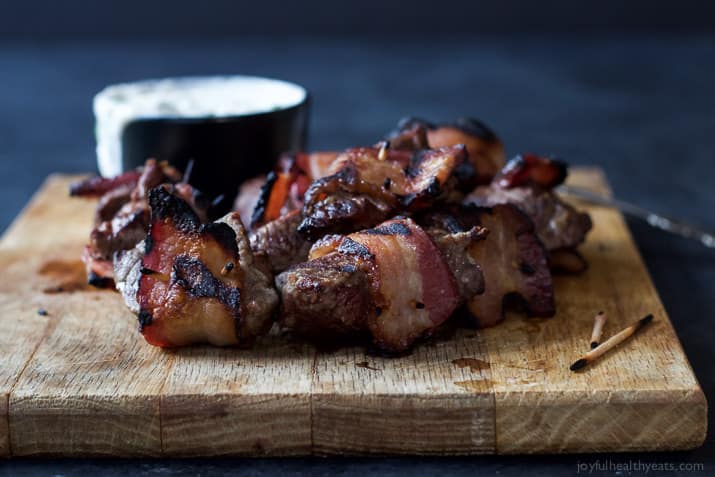 A game day appetizer everyone will be fighting over! Tender Bacon Wrapped Tenderloin Bites charred on the grill and served with a homemade creamy horseradish sauce! OMG!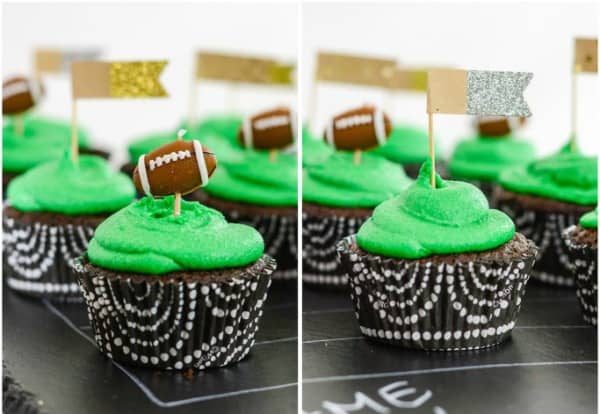 Chocolate Football Cupcakes are moist dense cakes that are packed with tons of delicious coconut flavor and are the perfect tailgating treat for your big game. Dairy Free, Gluten Free, Soy Free and Vegan.
Healthy Chicken Nachos are loaded with clean fresh ingredient, fewer calories than traditional nachos and takes less than 10 minutes to prepare. Yep you heard me right, less than 10 minutes to tex mex crunchy, yummy, flavor heaven.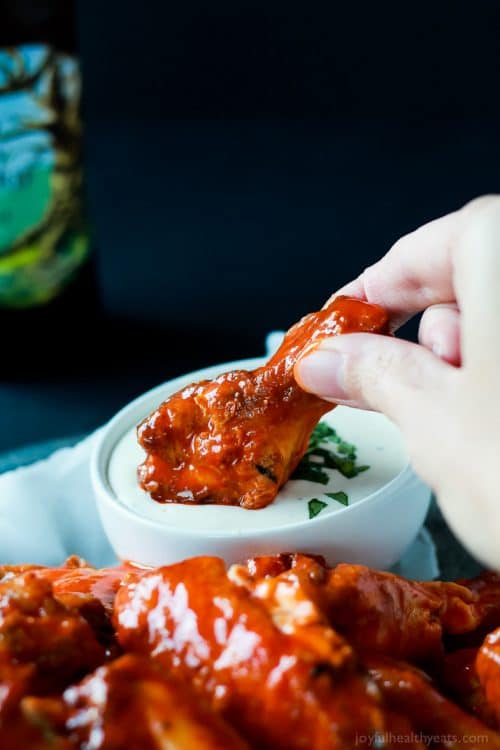 Classic Buffalo Baked Chicken Wings, every one needs to have a classic wing recipe in their back pocket when it comes to Game Day!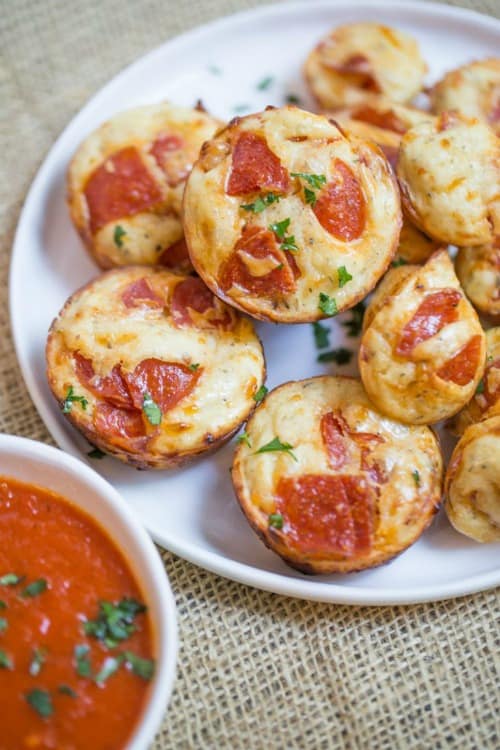 Pepperoni Pizza Bites are a cross between a bagel bite and a pizza muffin and they're ready to bake in just a few minutes.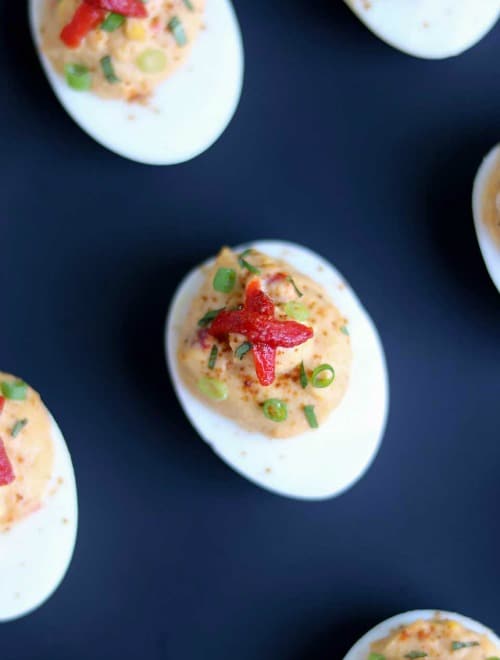 This incredibly easy Mediterranean-inspired deviled egg recipe features creamy roasted red pepper hummus, and just the right flavor-elevating combination of pepper strips, basil, green onions and paprika.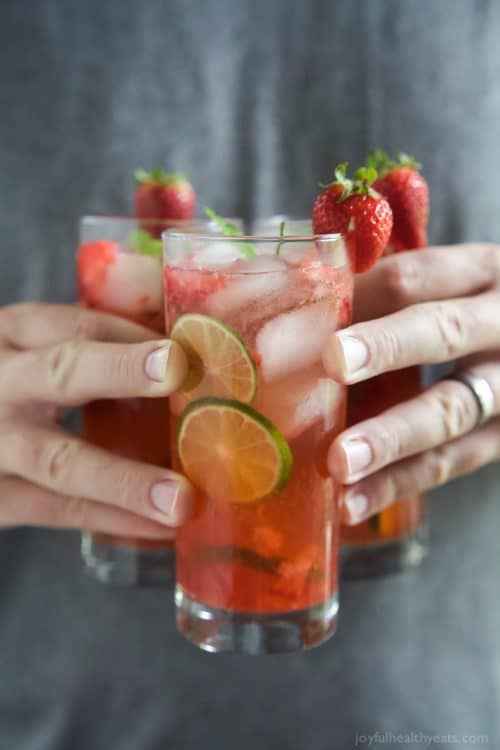 The perfect Strawberry Mojito Recipe – easy, fresh, minty, fizzy, limey and filled with sweet juicy strawberries for the most refreshing cocktail EVER! It is sure to quench your thirst!
These Classic Chocolate Walnut Brownies are deeply chocolaty with flavor notes of coffee and vanilla to satisfy your most intense chocolate cravings!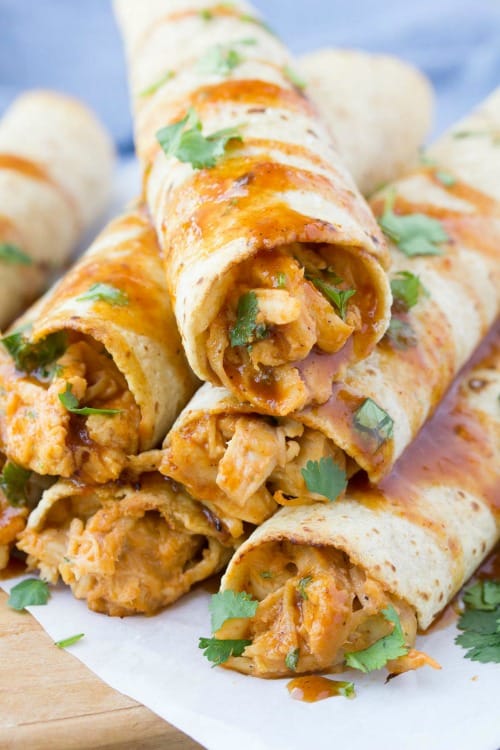 Easy Honey BBQ Slow Cooker Chicken Taquitos, filled with a creamy mixture of chicken, cheese, and homemade BBQ sauce! Cooking the chicken in the crock pot makes it so tender and full of delicious BBQ flavor!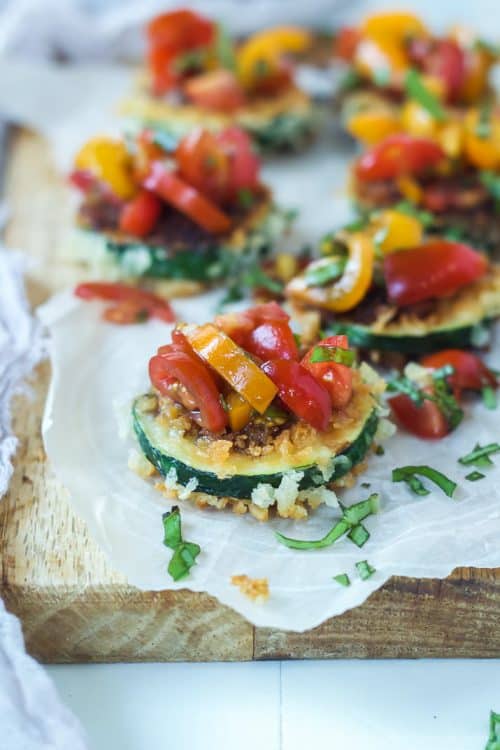 Skinny Bruschetta Zucchini Chips a low calorie, meat free, and dairy free, option for game day but still packs a punch of flavor from a few secret ingredients! This is a must try for sure!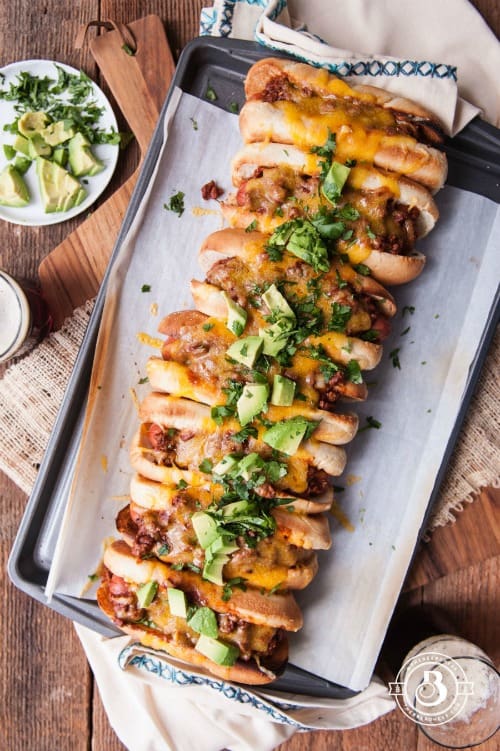 Sure to make the party that much better, Beer Chili Party Dogs!
Bloomin Onion Appetizer, it's better than any onion ring I've ever had and includes the best dipping sauce in the world. I mean, this stuff tastes GOOD!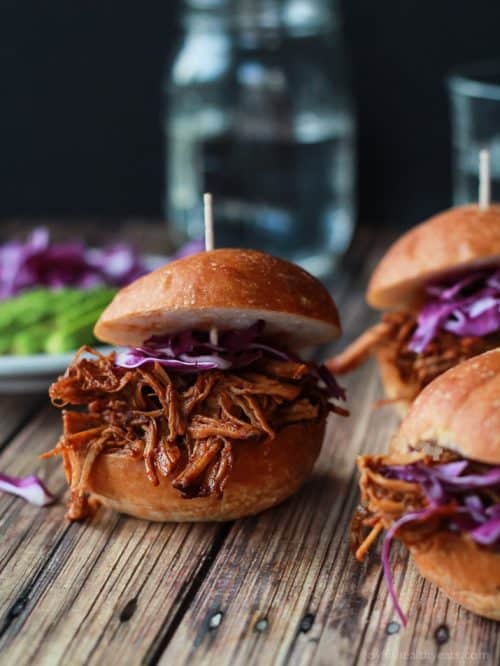 These Skinny Pulled Pork Sliders will be the star of your appetizer table, just throw it in the crock pot and deliciousness awaits you!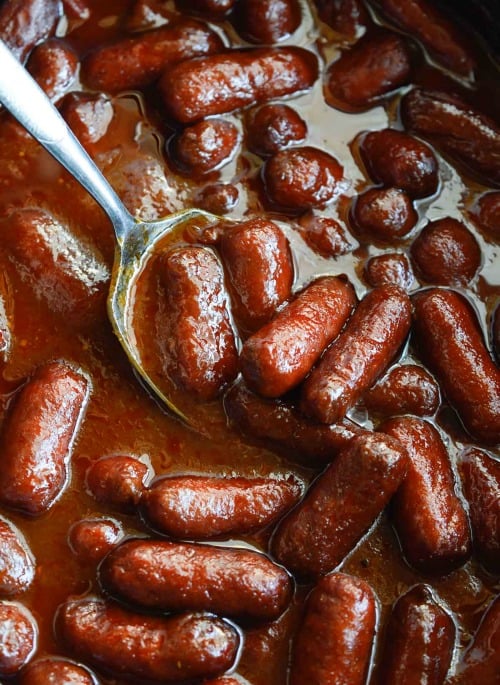 Apple Barbecue Slow Cooker Little Smokies are the perfect holiday appetizer! Mini sausages cooked in your crockpot and slathered with a mild, sweet sauce.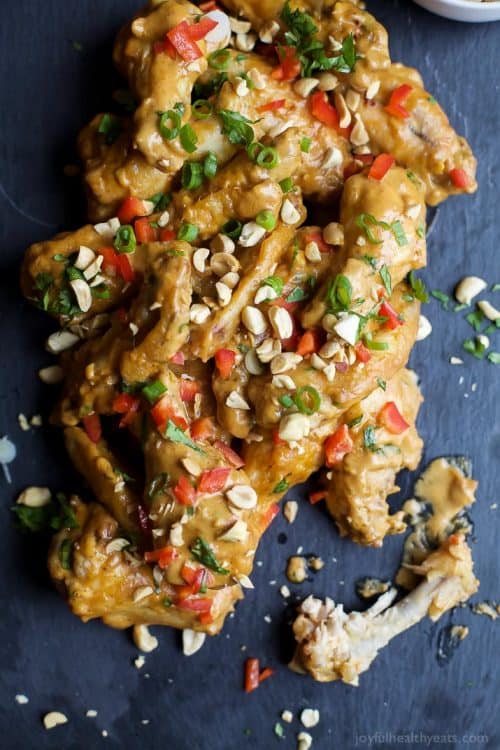 Crispy Baked Chicken Wings made in the oven then tossed in a Spicy Thai Peanut Sauce. Believe me you'll be licking your fingers after this one!

DON'T MISS A RECIPE ->