Have you ever wondered, "What is smoked paprika?", or perhaps the difference between smoked paprika and paprika in a recipe? I've got you covered with these answers and more – plus 20 easy and healthy recipes that use smoked paprika!
What Is Smoked Paprika?
Smoked paprika, also known as Spanish paprika or Pimentón de la Vera, is a variety of paprika made with red peppers that have been dried and smoked. It originated in Spain and is used in a lot of different Spanish dishes but can now easily be found in the US and Canada. It has a sweet, woodsy and smoked flavor, as you may expect from the name.
Smoked Paprika vs Paprika
Both smoked paprika and regular paprika are made from dried and ground red peppers. However, the peppers used to make smoked paprika are also smoked over an oak fire first. This infuses them with that distinct smoked flavor.
Both smoked paprika and regular paprika can be made from peppers of varying spice levels.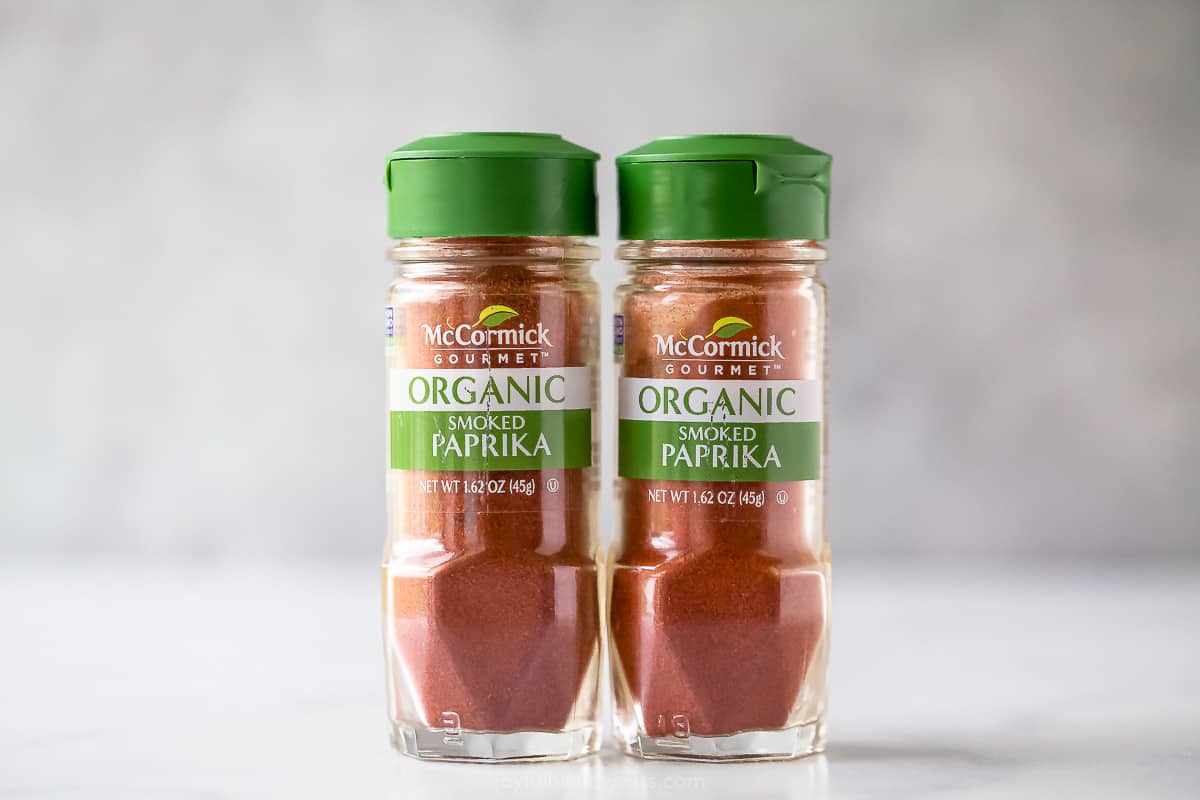 Is Smoked Paprika Spicy?
Whether or not smoked paprika is spicy depends on the type of red peppers used to make it. You can find smoked paprika in a variety of spice levels – dulce (sweet), agridulce ("bittersweet" aka mild), or picante (hot). If you opt for dulce smoked paprika, you'll have a sweet flavor without the spice while picante paprika will definitely add a kick to any recipe.
If the smoked paprika you see in the store isn't labeled, it's likely sweet smoked paprika.
Smoked Paprika Substitutes
Smoked paprika should be available at pretty much any grocery store these days, so I definitely recommend grabbing some the next time you're out shopping. But if you're making a recipe with smoked paprika and realize you don't have any on hand, you have a few options:
Use chile powder. Ancho chile powder and chipotle powder are also made from peppers that are smoked and dried, so they'll add that smoky flavor to a dish. Keep in mind that chipotle powder can be a bit spicy.
Add cumin to paprika. Another option is to add some cumin to regular paprika. 2 portions paprika to 1 portion cumin will add a bit of smoky flavor, though it's not a perfect substitute.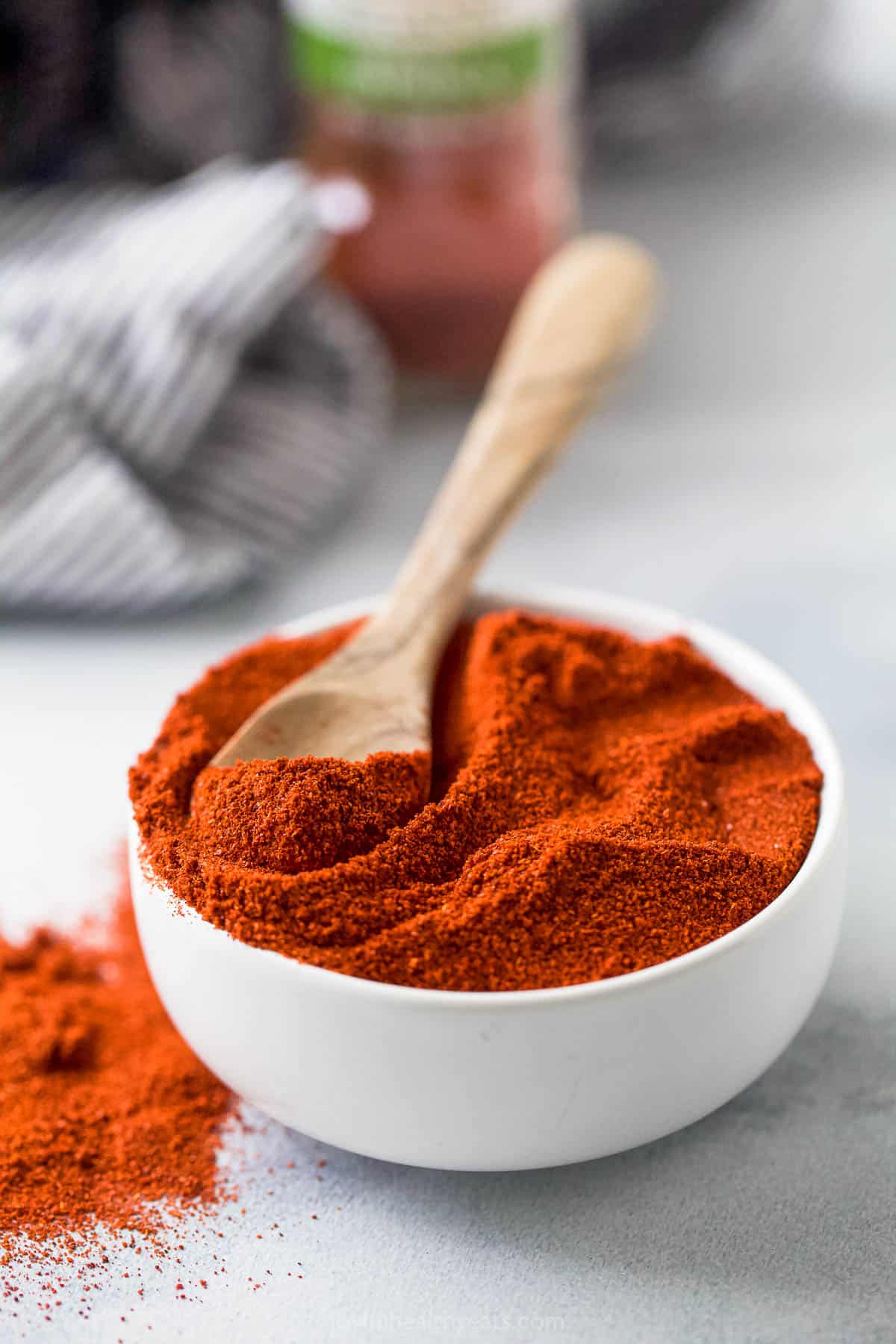 20 Easy Recipes That Use Smoked Paprika
Now that you know the answer to, "what is smoked paprika?" and understand why it adds such an amazing flavor to dishes, let's dive into some of my favorite recipes that use smoked paprika.
DON'T MISS A RECIPE
FACEBOOK | TWITTER | PINTEREST | BLOGLOVIN | INSTAGRAM