The Ultimate Traditional Thanksgiving Menu + Vegan Options – everything you need to make sure you have a delicious holiday. Recipes for the ultimate turkey recipe, comforting side dishes, salads, healthy desserts and epic cocktails!
Are you a creature of habit or do you like to change things up when it comes to holiday meals? Me. I like to keep the same main entree, maybe 1 or 2 family staples that have major memories attached to them and then everything else is up for game.
The past couple of years we have hosted Thanksgiving and I absolutely love it. We'll invite friends and family, warm up our pool, make two different two different turkeys (because now that we are in Texas my husband insists on frying out turkey) and then just hang out eating, watching football and watching the kids swim. It's awesome! And so is this roundup of recipes, not only are they absolutely gorgeous and healthy the flavor is spot on!
Bon Appetit friends and Happy Thanksgiving!
Holiday Appetizers
If y'all don't know by know, I'm an appetizer girl. I would hang out at the app table all night long with a glass of Cranberry Sangria in my hand all night and be perfectly content! When it comes to the holidays savory and festive is the way to go, here are my favorites to serve for Thanksgiving – the hit the spot and are all super easy to make!
Festive Antipasto Skewers Christmas Wreath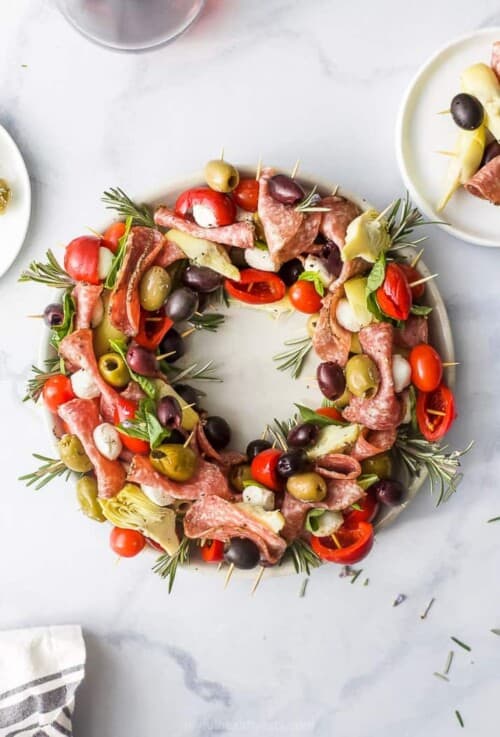 How to Make an Epic Holiday Cheese Board (step-by-step photos)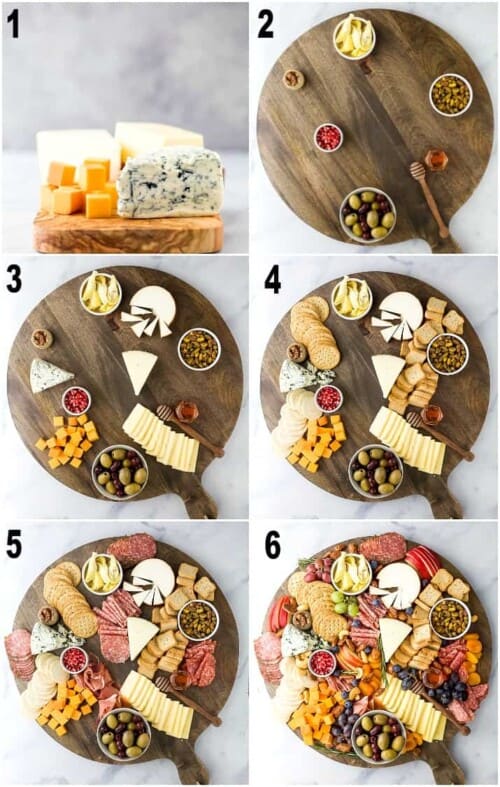 Best Cheesy Sausage Stuffed Mushrooms
Bacon Wrapped Figs Stuffed with Herb Goat Cheese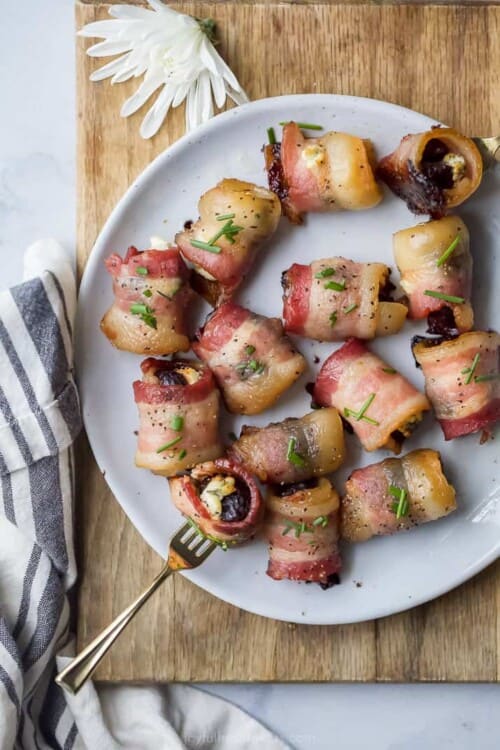 Crock Pot Cranberry BBQ Meatballs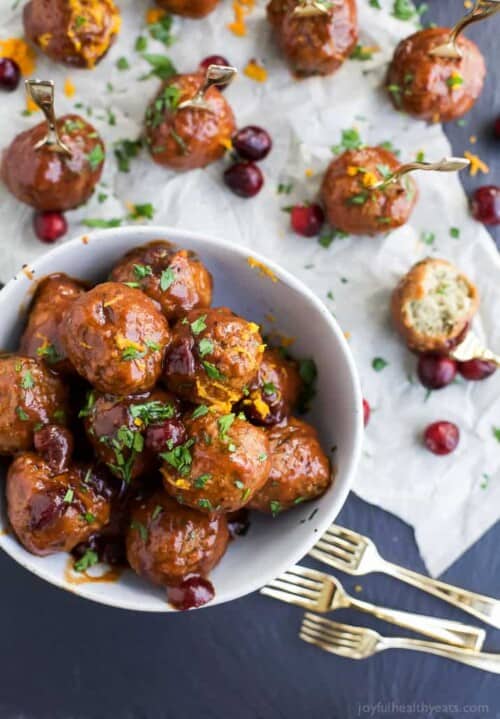 Smoked Gouda Apple Crostini with Honey Drizzle
Thanksgiving Main Entree
Let's go classic first. It's not a Traditional Thanksgiving Menu without a perfectly roasted turkey, am I right!? Although, lately my husband has been loving fried turkey (so yes, we do turkey two ways at our house). Here is the Turkey Recipe I use every year, it's tender moist and make without a brine!
Best Thanksgiving Turkey Recipe with no Brine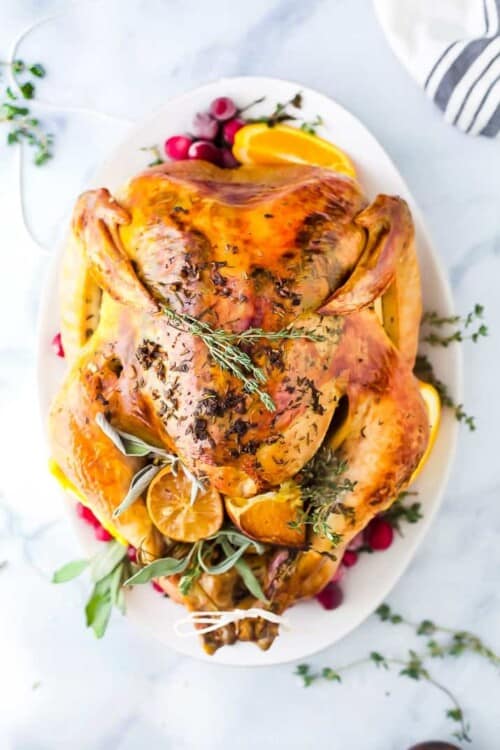 Now, I know that there are a lot more vegetarians out there these days. So if you have a vegetarian or vegan attending your Thanksgiving this year these Roasted Cauliflower Steaks with a Cranberry Apple Chutney are sure to satisfy. (even the turkey eaters will want a bite of this one)
Roasted Cauliflower Steaks with Cranberry Apple Chutney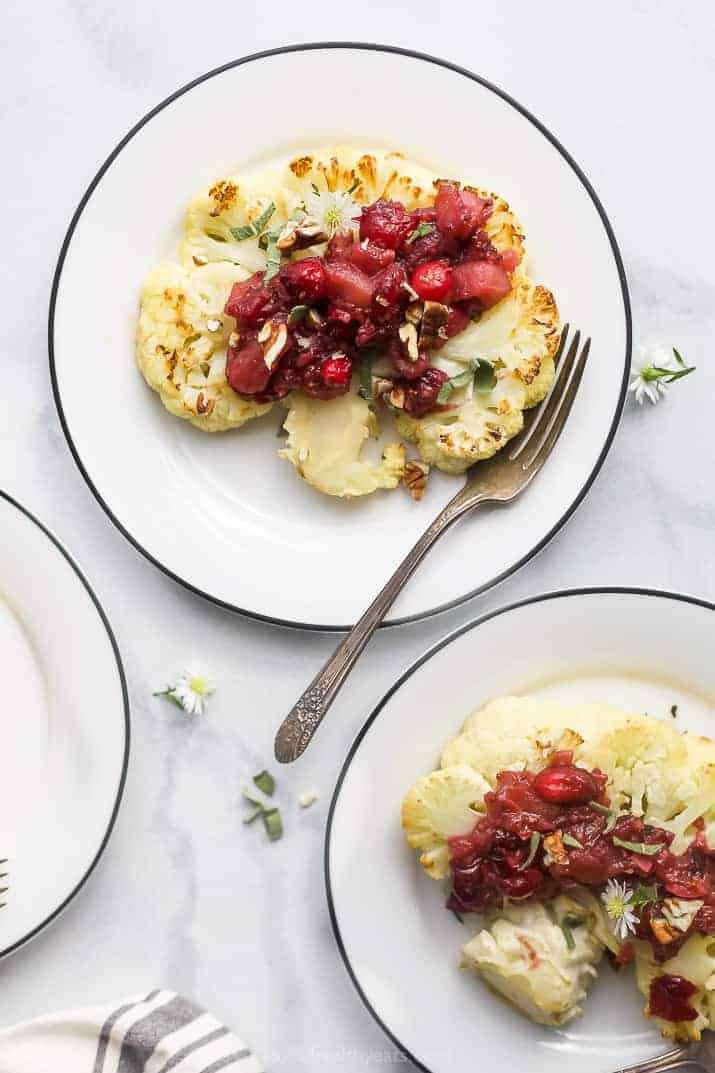 Thanksgiving Side Dishes & Salads
Let's be real. Side dishes are the star of the holiday table and I've got you covered on that front. In my opinion you can never have enough sides or salads, there's an option for everyone. It's the one time of year you can go all out! So make your list and assign out who's bringing what!
Best Ever Cornbread Sausage Stuffing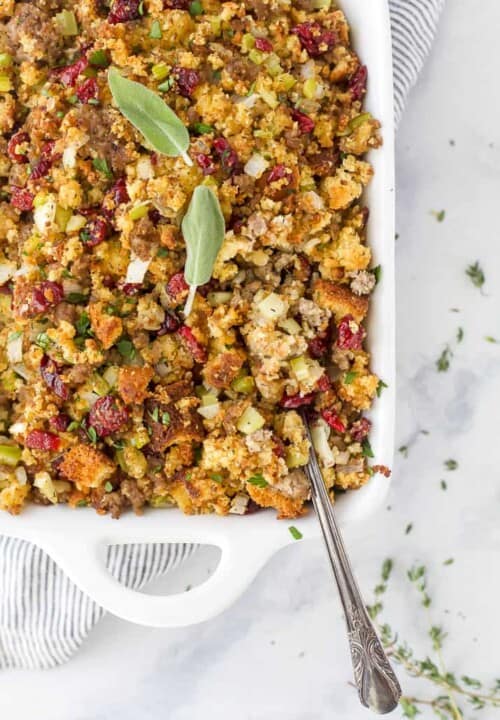 Roasted Butternut Squash Brussel Sprout Salad (Vegan)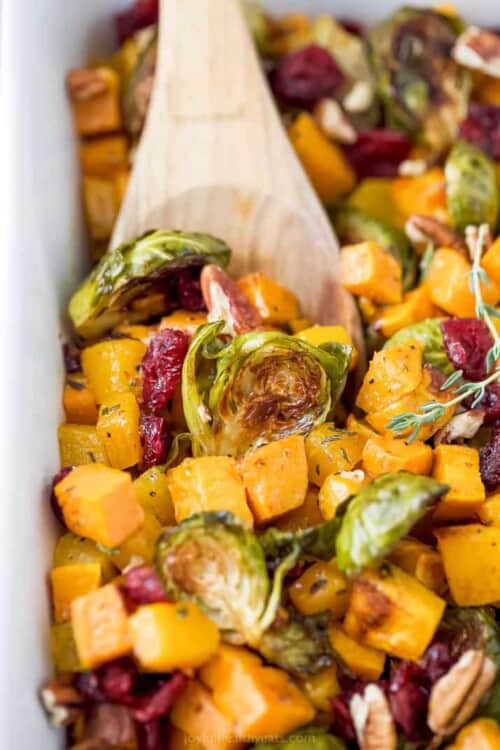 Best Turkey Gravy without Drippings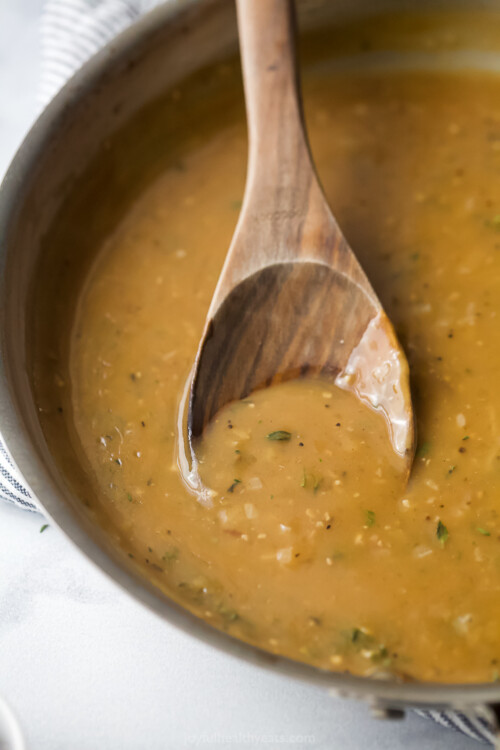 Homemade Maple Cranberry Sauce Recipe (Vegan)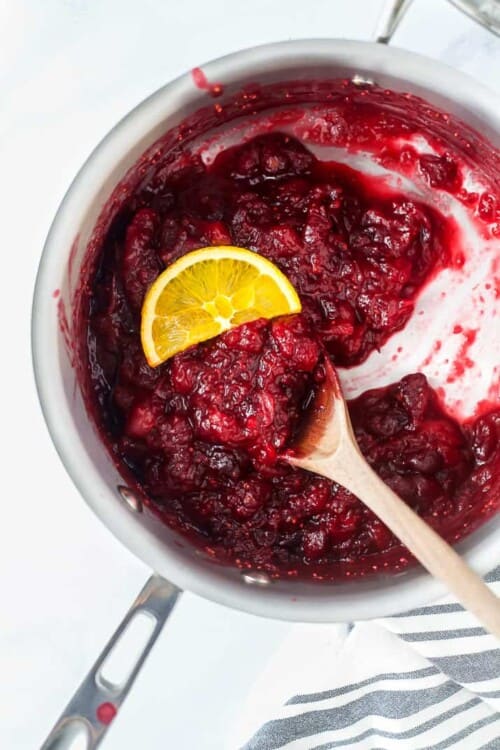 Sour Cream & Chive Mashed Potatoes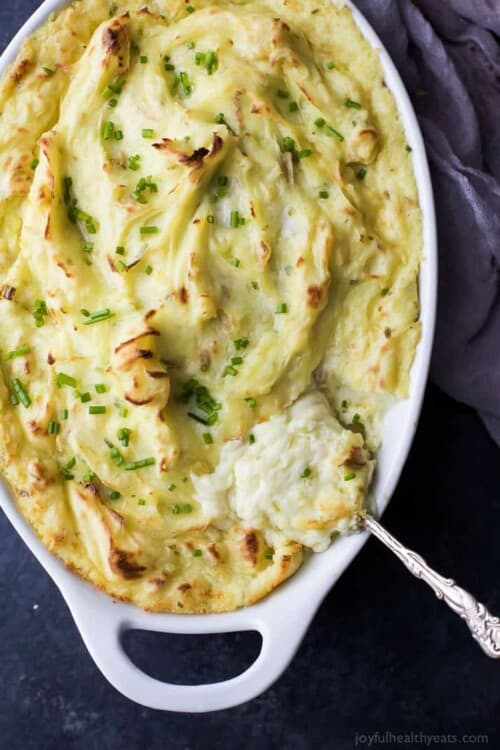 Spinach Salad with Apple, Pecans, Gorgonzola and Champagne Vinaigrette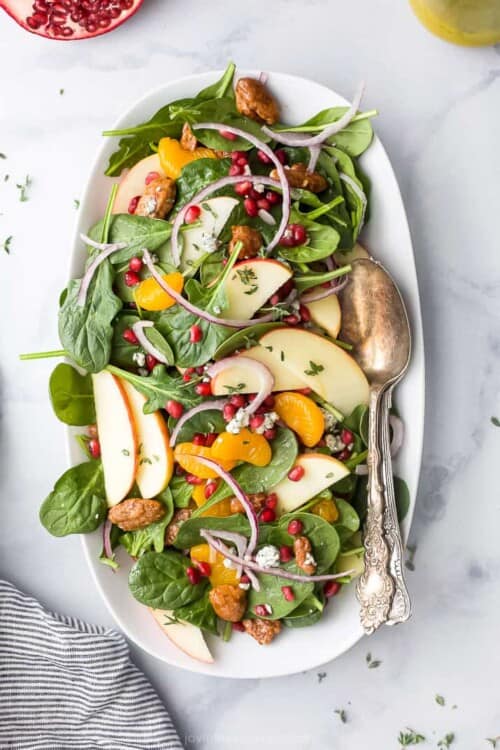 Crispy Oven Roasted Brussel Sprouts with Balsamic Glaze (Vegan)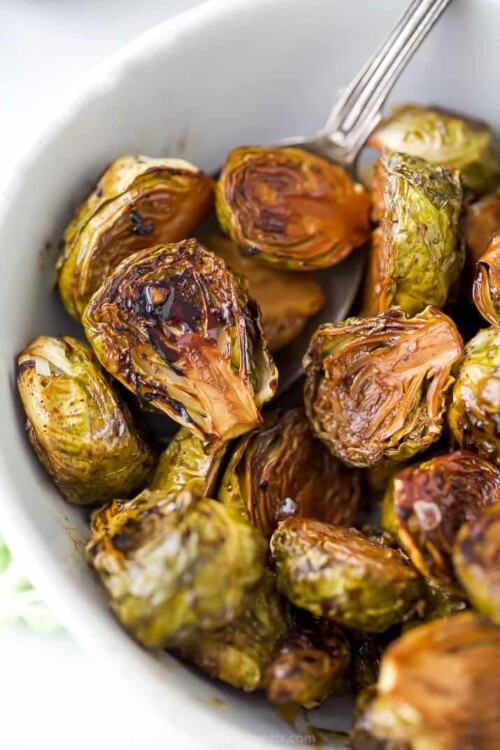 Fall Farro Salad Recipe with Maple Dijon Dressing (Vegan)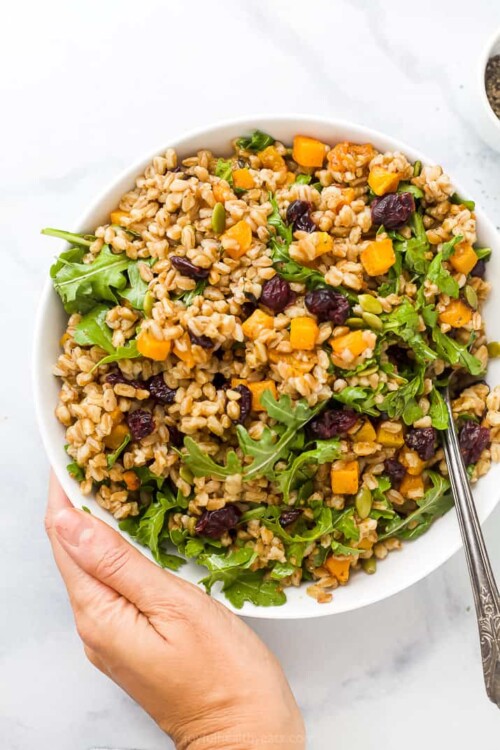 Healthy Green Bean Skillet Casserole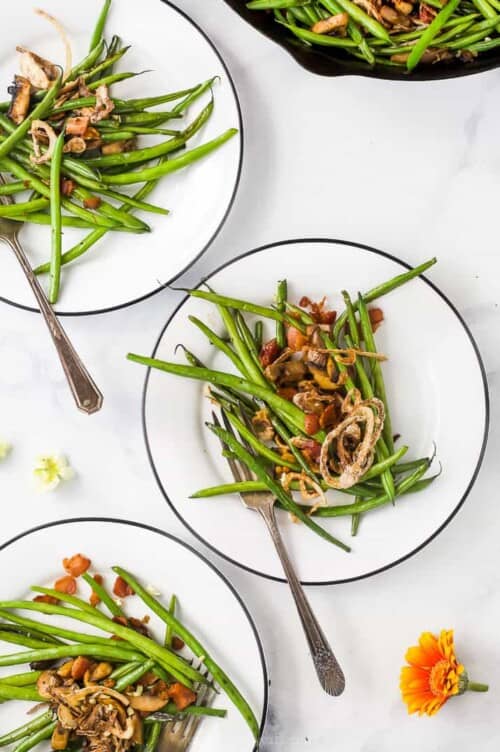 Healthier Easy Cheesy Scalloped Potatoes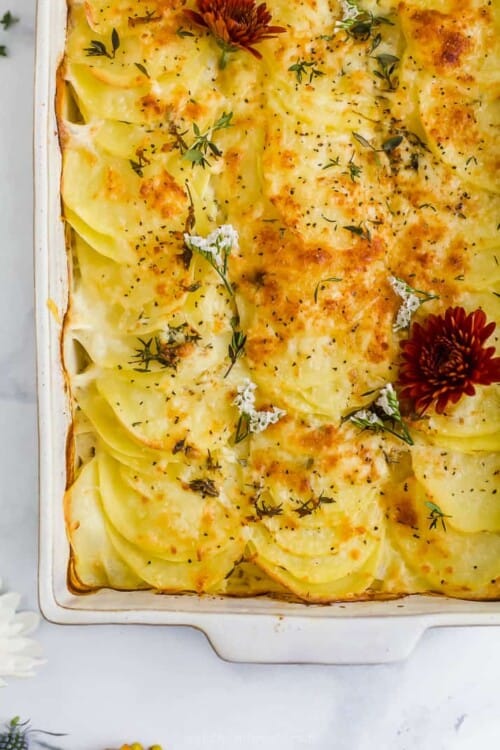 Apple Sausage Stuffed Acorn Squash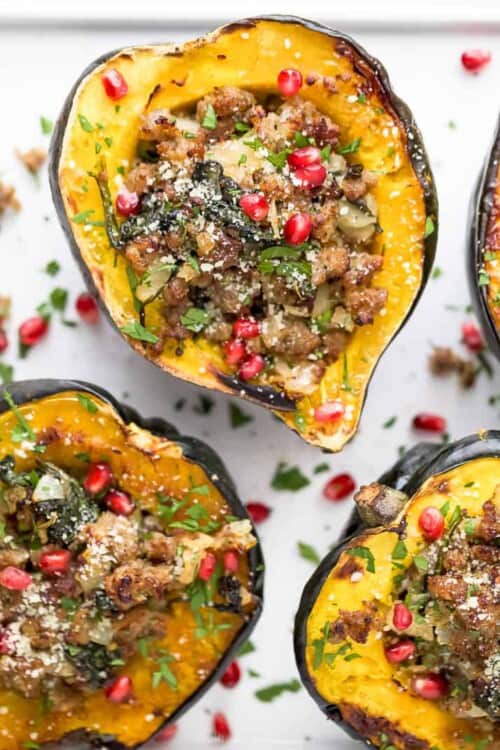 Cranberry Apple Brussel Sprout Salad with Apple Cider Vinaigrette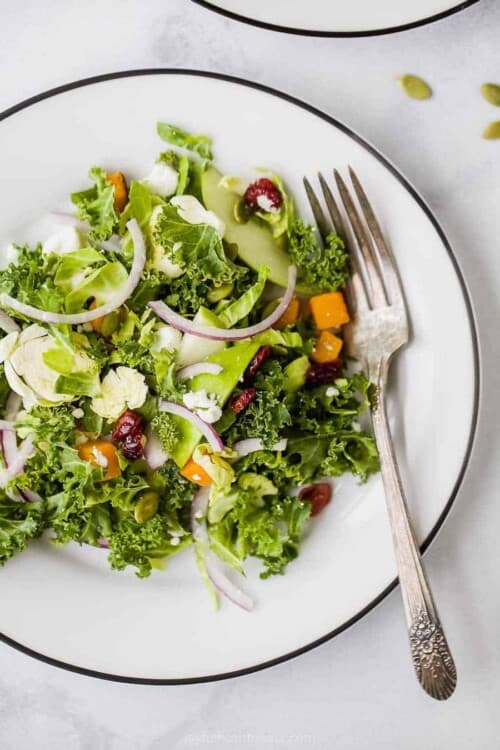 Twice Baked Sweet Potatoes with Oatmeal Pecan Streusel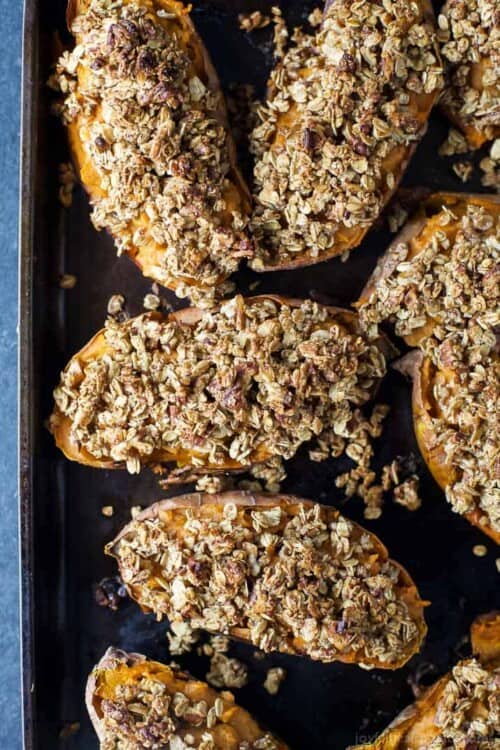 Creamy Bacon Cauliflower Au Gratin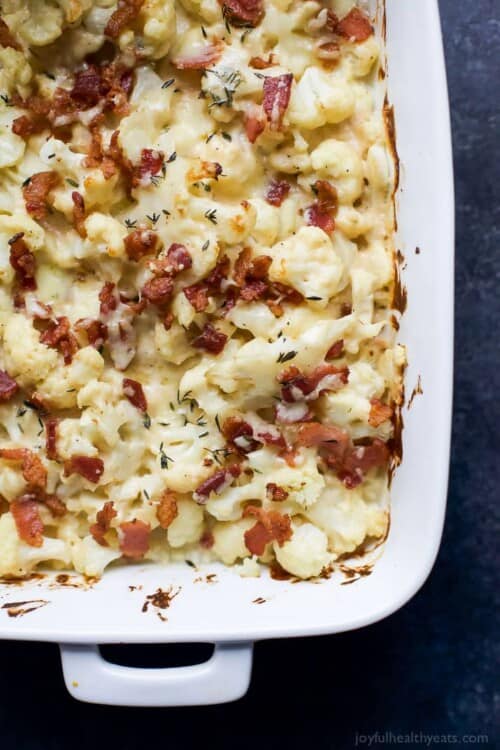 Mandarin Orange Cranberry Kale Salad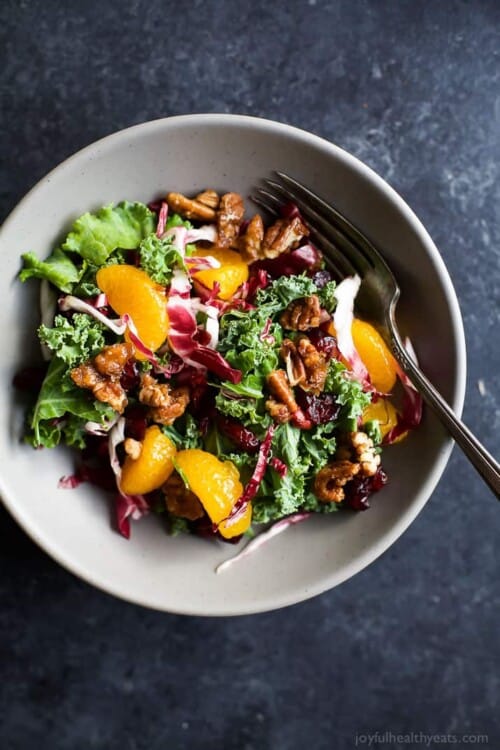 Thanksgiving Dessert Recipes
Gimme all the desserts. I make sure to eat just enough on Thanksgiving Dinner so I can try one of everything on the dessert table! haha! Anyone else? Or just me? Here are all my heavy hitters when it comes to a Traditional Thanksgiving Menu. P.S. you're going to love them all! Just warning you!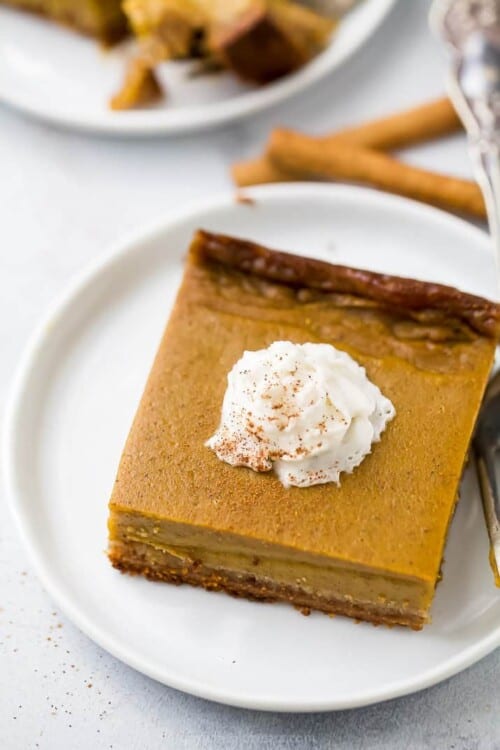 Homemade Pecan Pie (no Corn Syrup)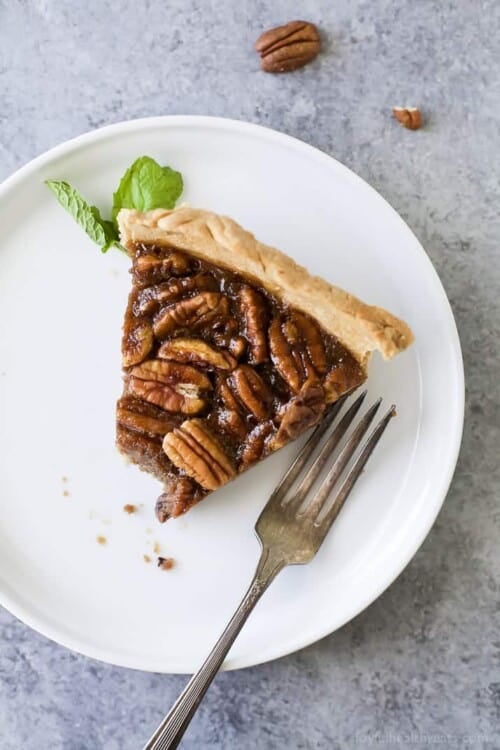 Skinny Mini Pumpkin Cheesecakes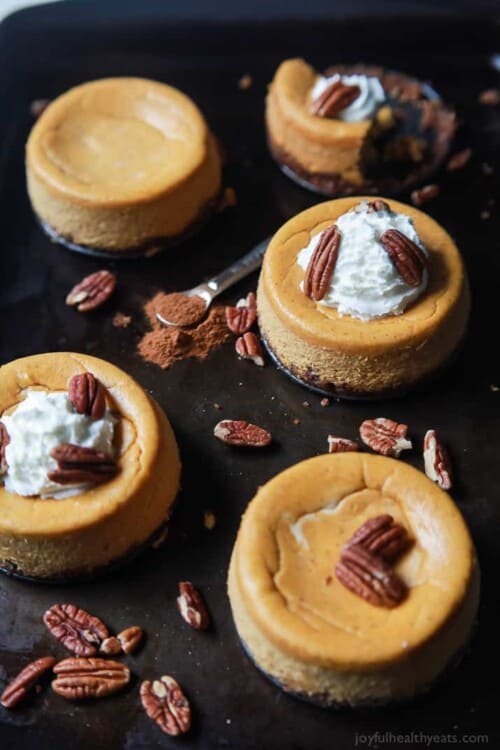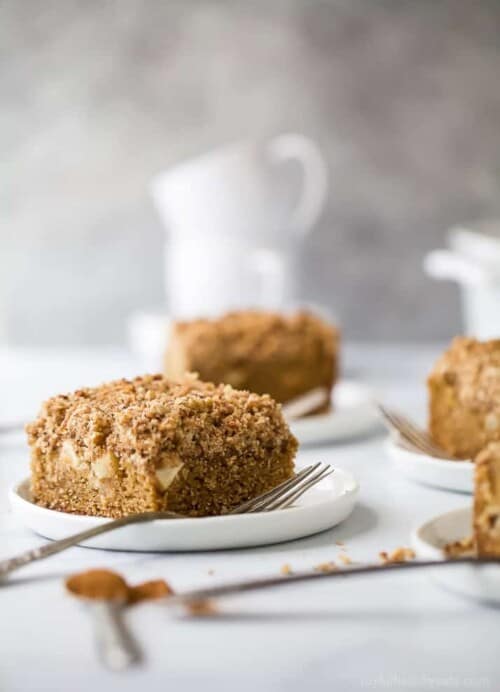 Rustic Cardamom Apple Galette with Maple Mascarpone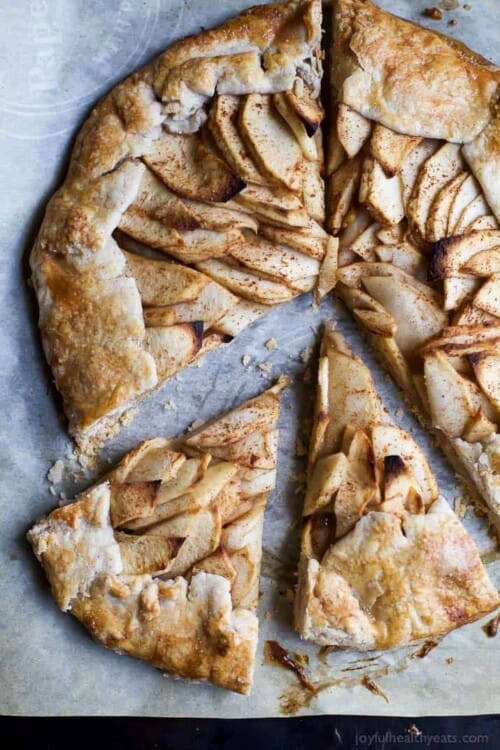 Festive Holiday Cocktails
For whatever reason cocktails during the holidays make me happy. They are always so festive, flavorful and delicious! One of my favorites is this White Christmas Margarita Recipe. Too early for Christmas Recipes? No worries, I got your back on all the fall holiday giggle juice below including a wine pairing guide!
Ultimate Food & Wine Pairing Guide for the Holidays
The Ultimate Holiday Sangria Recipe
Harvest Apple Bourbon Cocktail in a Pitcher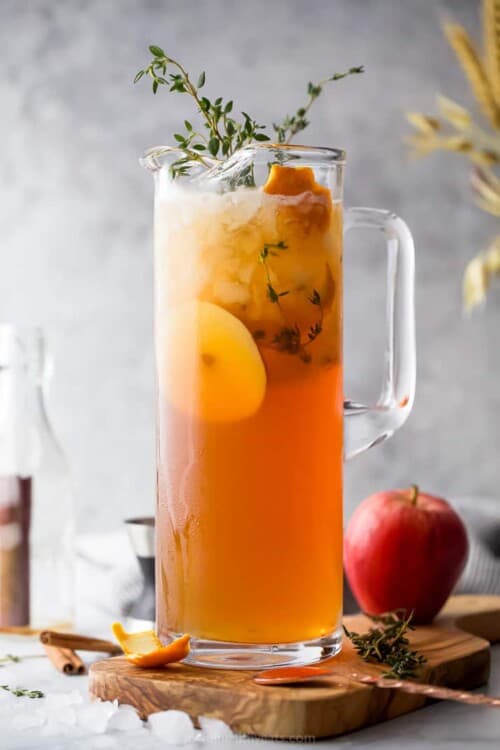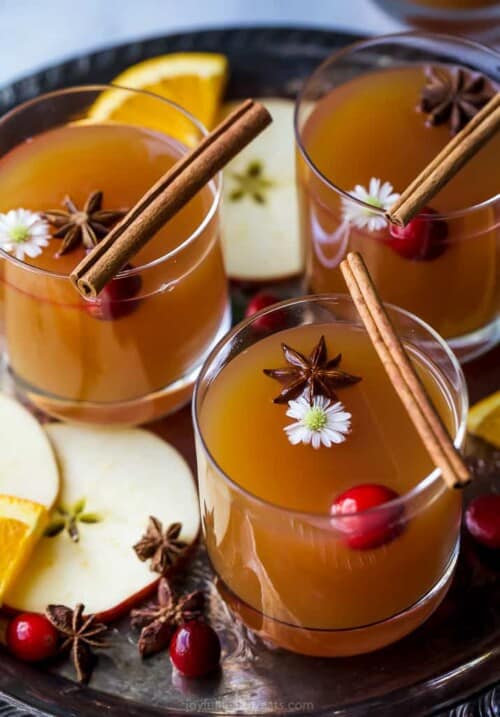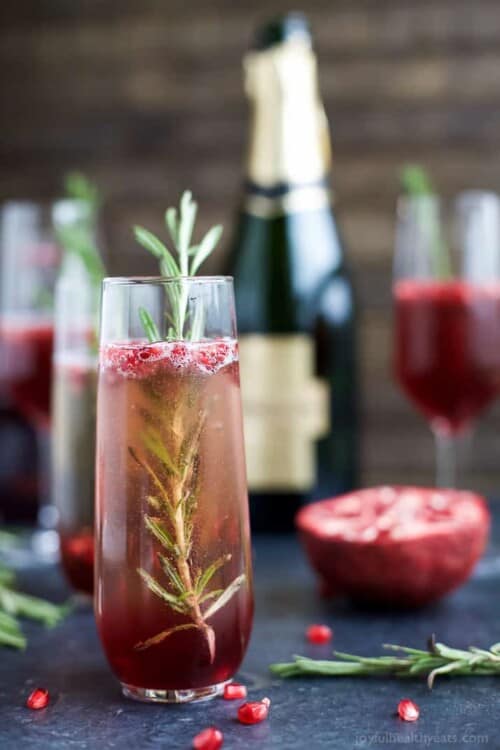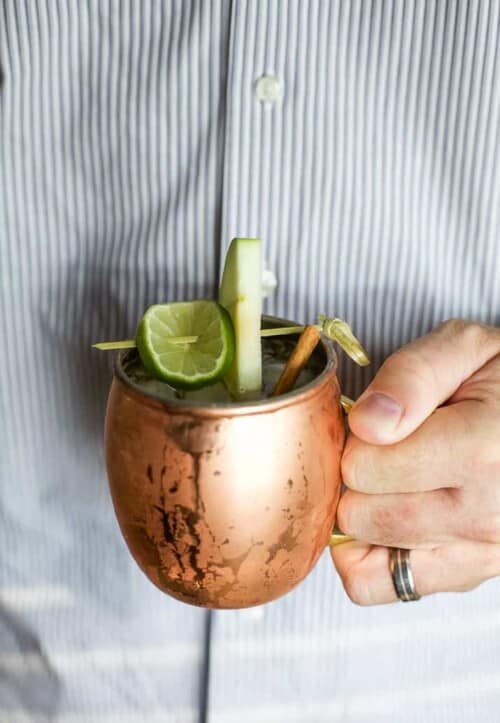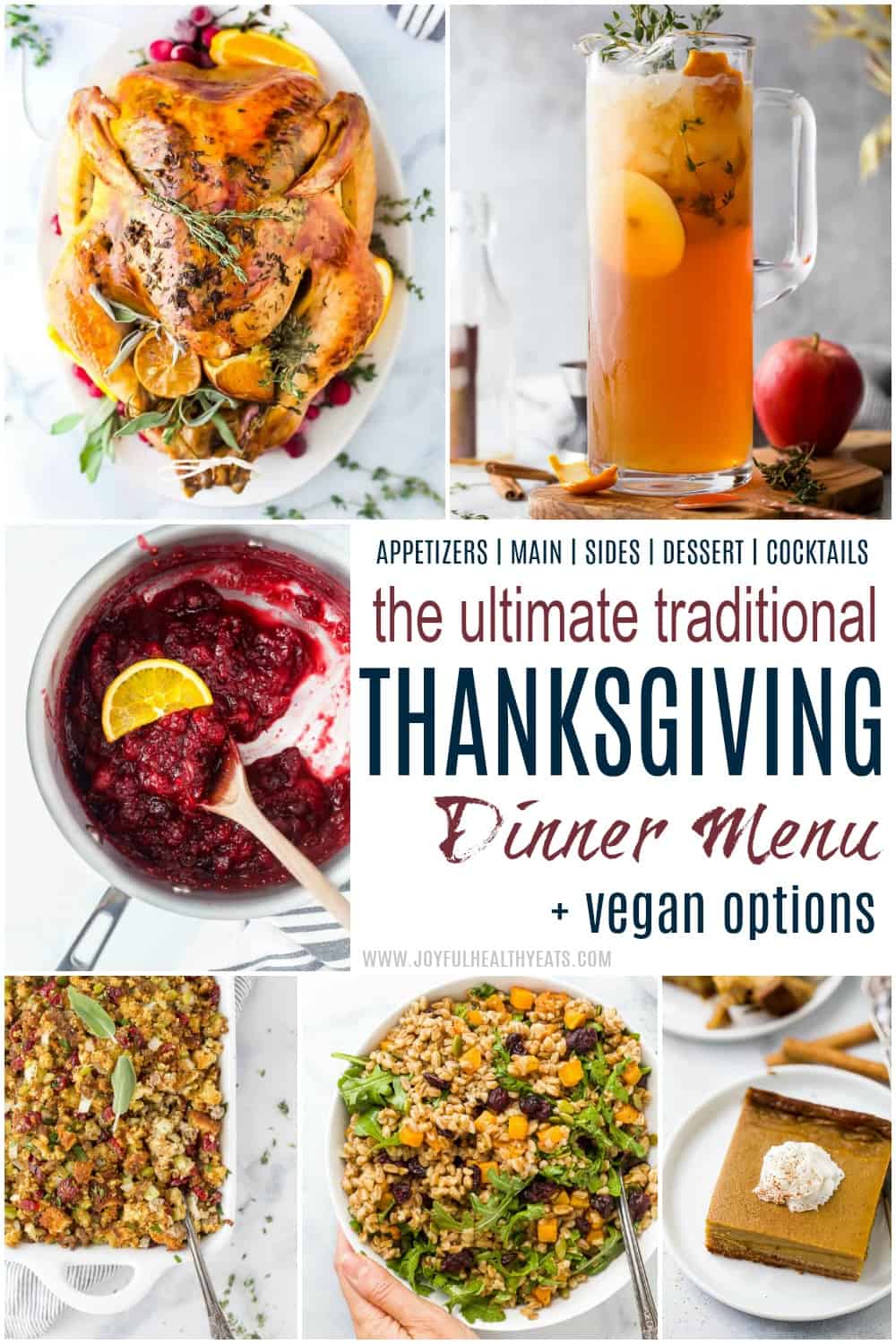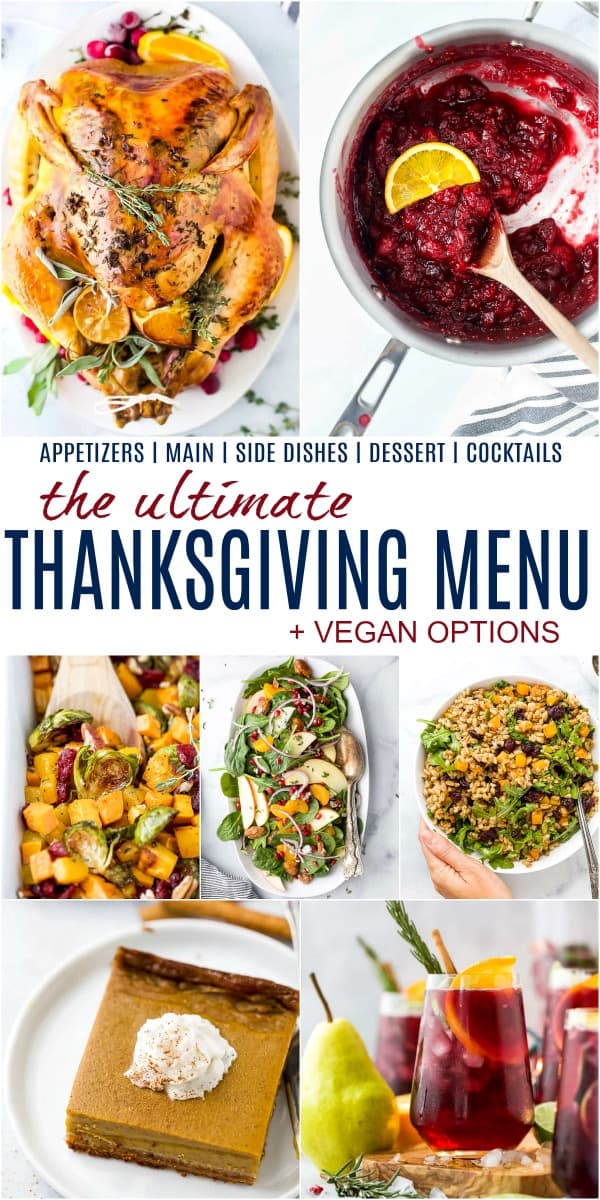 DON'T MISS A RECIPE ->