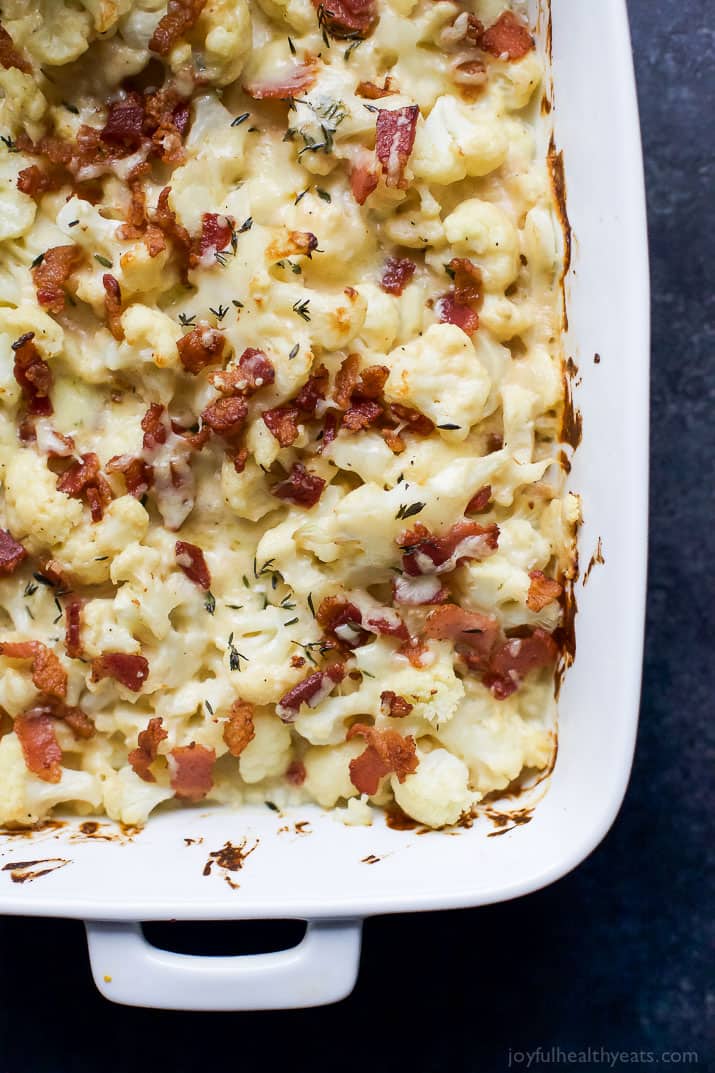 BACON CAULIFLOWER AU GRATIN, a creamy white cheddar cheese sauce tossed with cauliflower, fresh thyme and topped with bacon. A must have side dish for this holiday season that takes comfort food to a new level! #RealFoodSunday
CHEESE!!!!
I feel like because I'm from Wisconsin I have a right to talk with somewhat of a "Cheese Authority." After all, we do have stands on the side of the road that sell just cheese. Nothing else. Just cheese. I grew up on the stuff. Well, that and brats! 🙂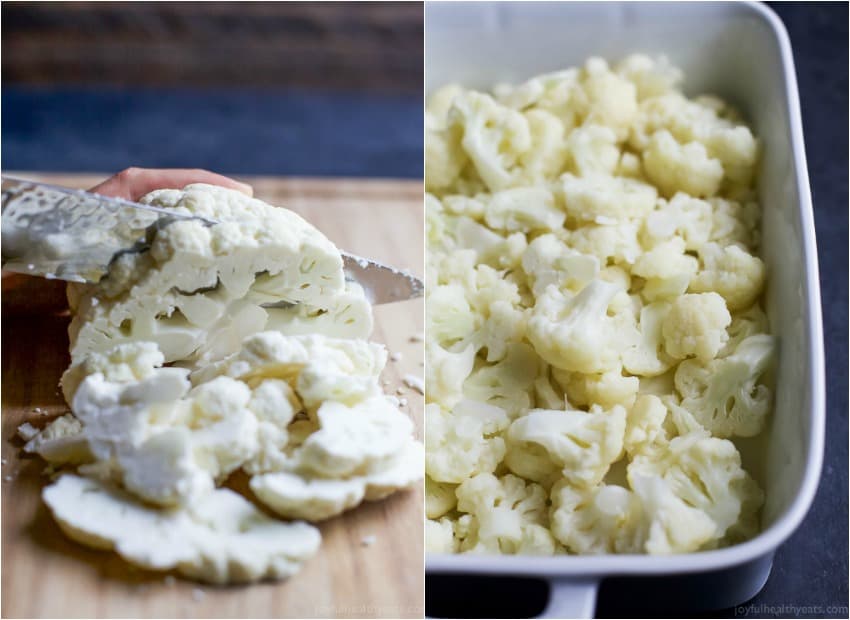 I have always had a love for cheese. There is just something so comforting about it and brings me back to my childhood!
I will say I am a little bit of a cheese snob though. None of this Kraft or American Singles stuff. Ya'll.. I love you. But that's not cheese! It's mass manufactured.
If you want a good cheese you need to find a brand that uses REAL ingredients and puts love into their product. Tillamook is that brand! I first tried their Age White Cheddar Cheese at a conference a couple of years ago and OMG …. game changer! I just stood there in shock. I may have had a tear go down my face … it's that good!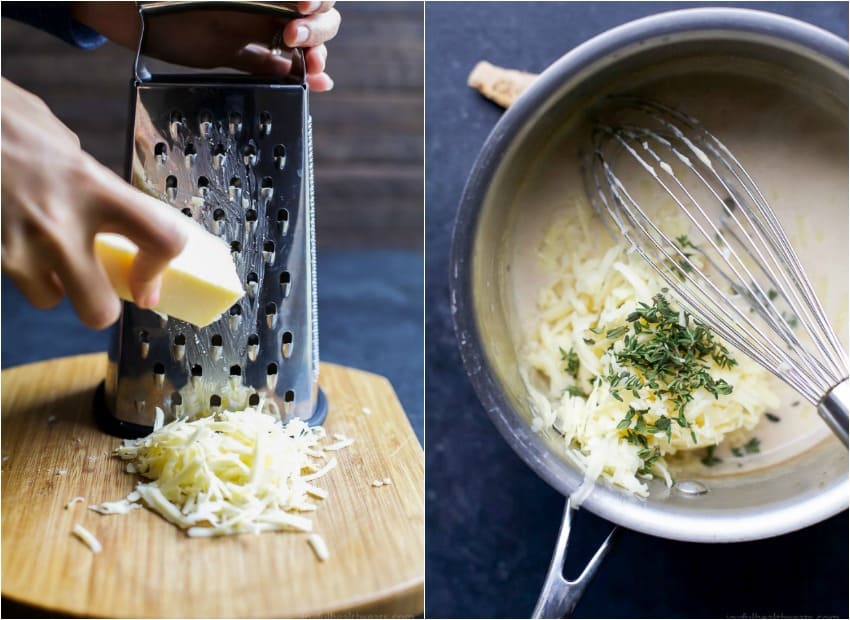 Then I learned more about who they were and fell in love. Tillamook is 100% owned and run by 93 farmer families. Everything is made natural, no artificial flavors or added processes. Natural. And believe me, you can tell the difference!
It is the creamy most full bodied Cheese you will ever have! So when they asked me to team up with them on their #RealFoodSunday challenge of course I accepted!
What is #RealFoodSunday?
It's taking a stand against the "Big Food" products and focusing on using food that is made the honest way with the highest quality ingredients. Nothing artificial. No hidden ingredients or small print. No cutting corners to mass produce. Food that is made with care so it is naturally irresistible!
Isn't that how we want to eat anyways? And how we want to feed our kids!!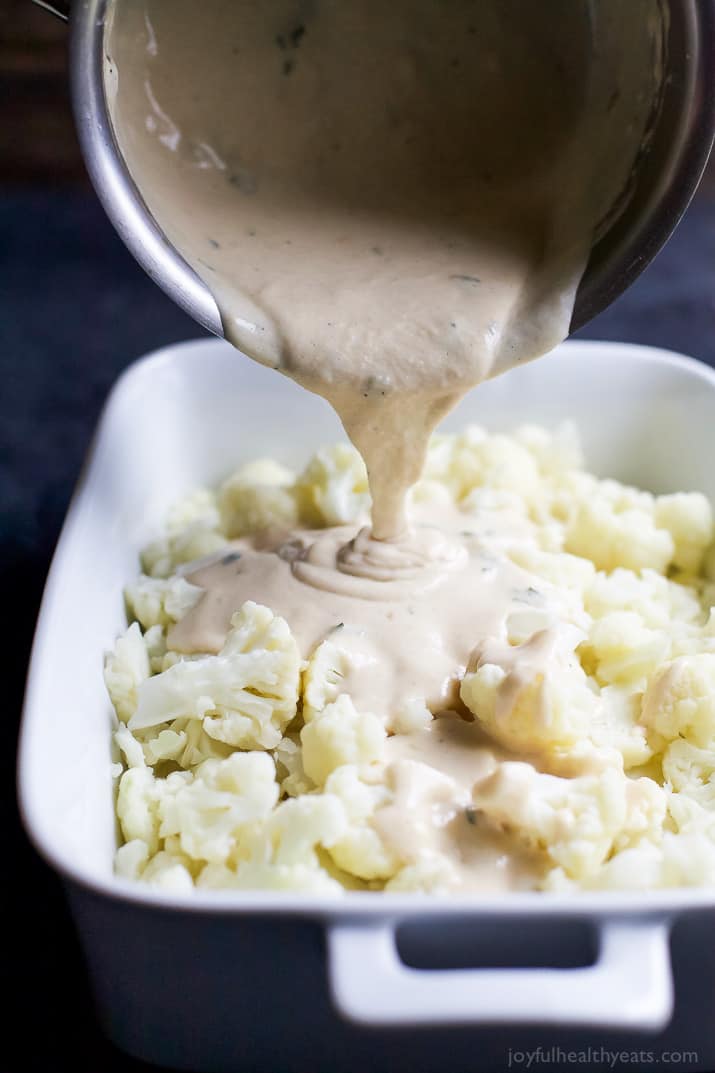 The good news is, you can still have comforting and down right delicious food using Real products! In fact, I would say that it's WAY more delicious!
That's what this BACON CAULIFLOWER AU GRATIN focuses on.
This recipe only has seven ingredients in it but it packs a major punch of flavor!!! Ahem…. Bacon and Cheese. What more could you want? And then to freshen it up I added some fresh thyme! Whoazer is this addicting. I was munching on it the entire time I was photographing it. Which may be why there are a few pieces missing. Whoops! 🙂
And to tease you even more… in order to get the recipe you have to go to Tillamook's site. But don't worry, it's only a click away!
Trust me though, YOU NEED THIS RECIPE! It will definitely be on our Thanksgiving AND Christmas Dinner Table! In fact, I may even sub this for the mashed potatoes, it's way more flavorful believe me and lower on carbs!
Bon Appetit sweet friends and Happy Thanksgiving week!
PS. If you're still looking for recipes to make, make sure to check out my ULTIMATE Holiday Recipe Guide for Thanksgiving!
GET THE CAULIFLOWER AU GRATIN RECIPE HERE!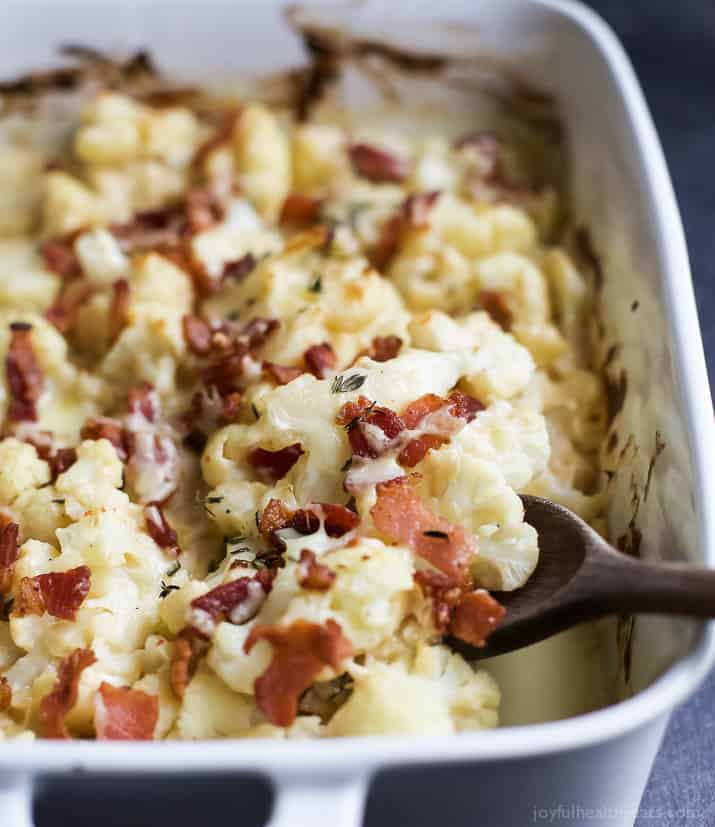 ** This post is sponsored by Tillamook. As always all opinions are 100% mine. Thank you for supporting the brands that support Joyful Healthy Eats. **
IF YOU MAKE THIS RECIPE, BE SURE TO SNAP A PIC AND HASHTAG IT #JOYFULHEALTHYEATS. I LOVE SEEING WHAT YOU MAKE!
Want More Comforting Side Dishes?
Creamy Goat Cheese Asparagus Quinoa Salad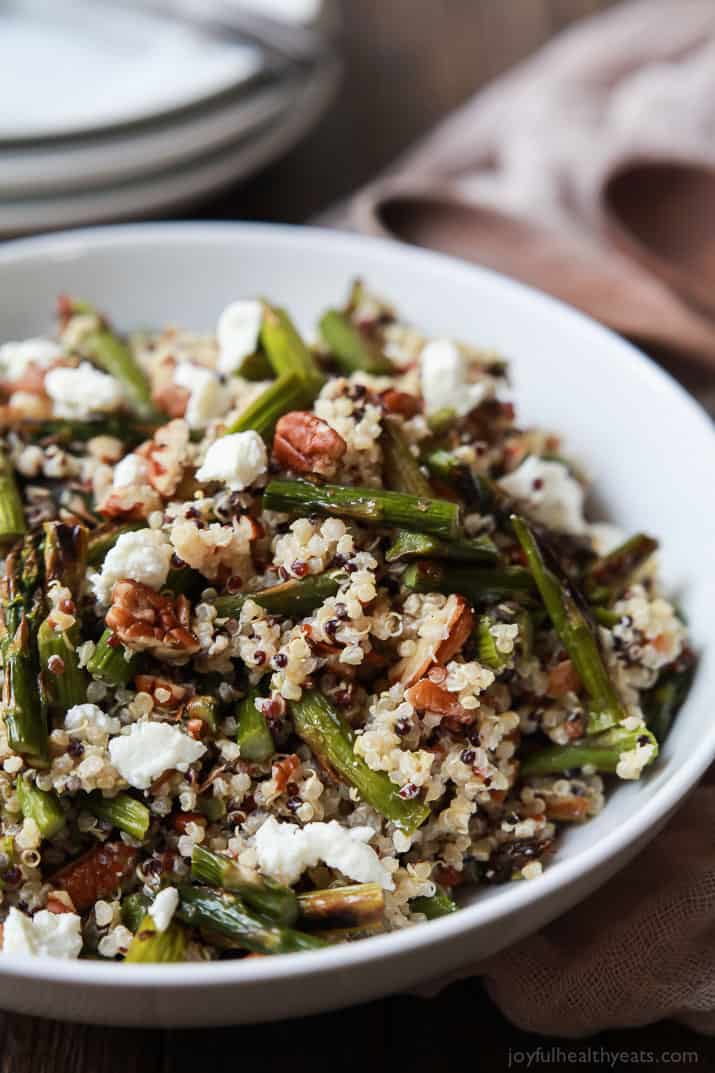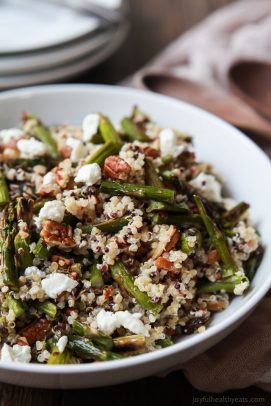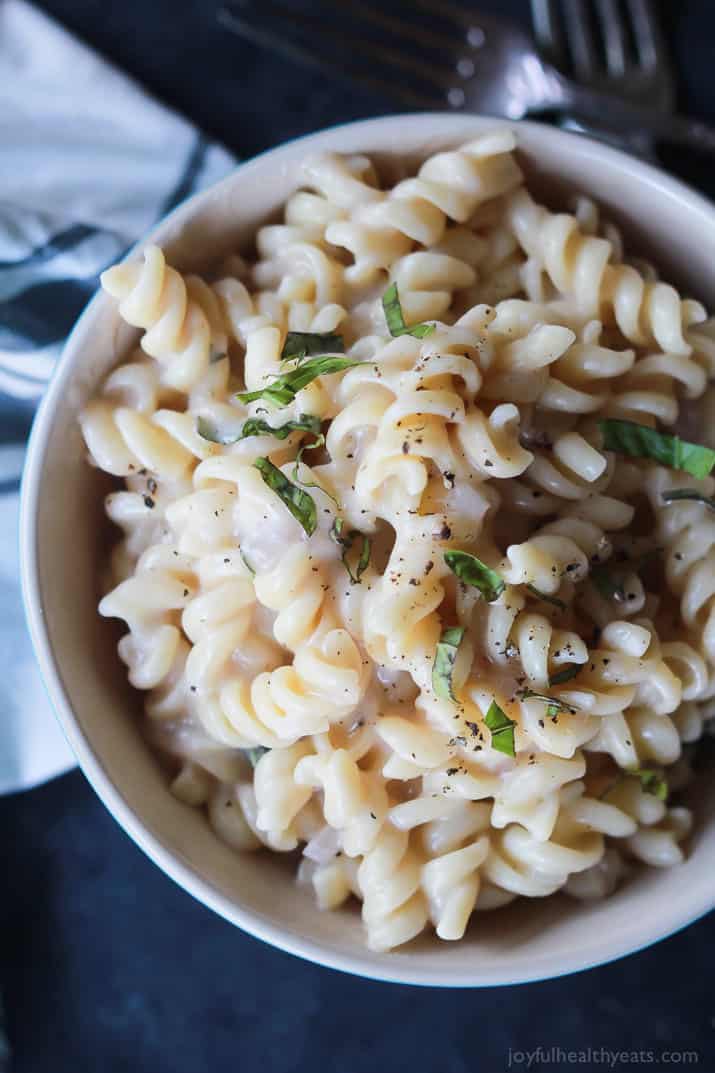 Creamy Goat Cheese Horseradish Mashed Potatoes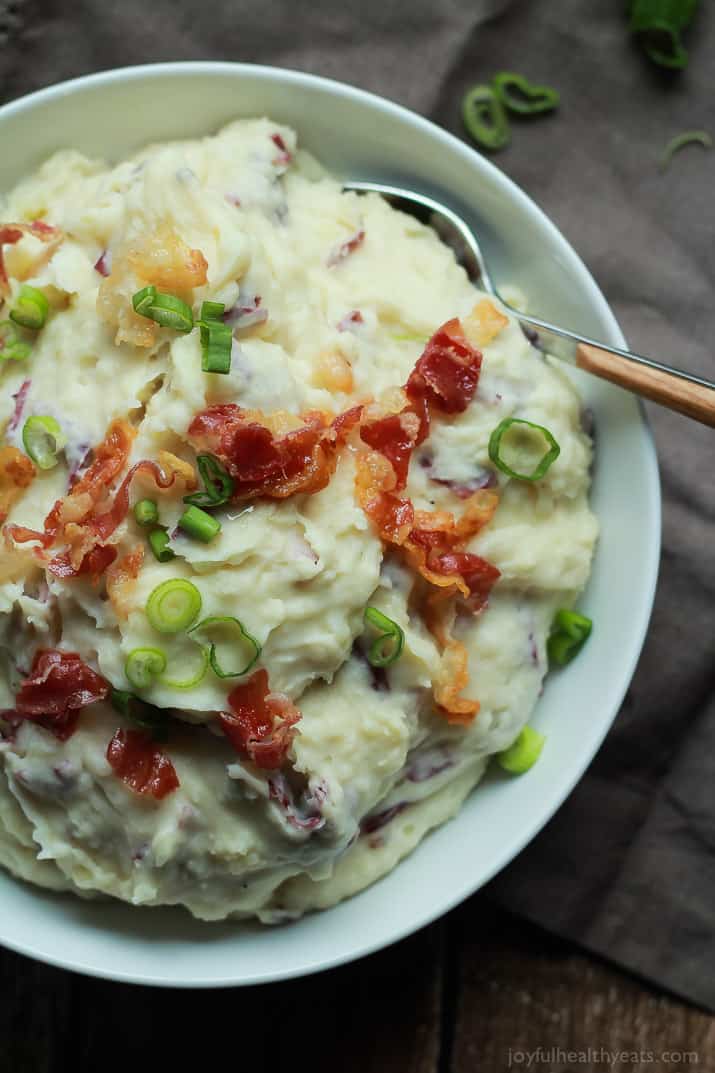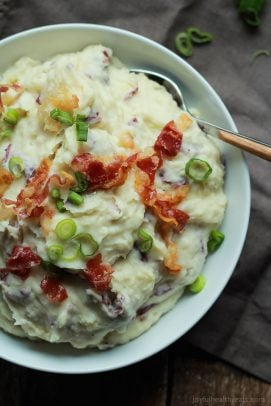 DON'T MISS A RECIPE ->