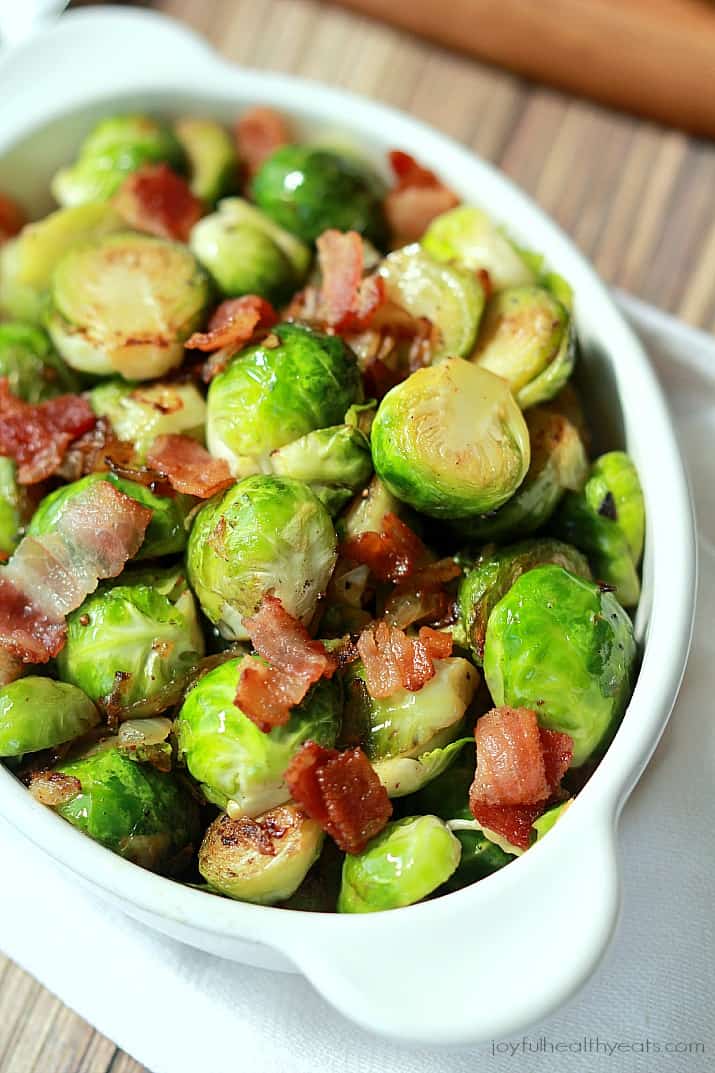 An easy healthy side dish perfect for the holidays, Pan Seared Brussels Sprouts with sweet caramelized onions and salty crispy bacon!
So have I told you guys that at the end of last year my husband and I bought land?
We have always wanted to build our own custom home, so last year we found this amazing property to build on and snatched it up but having been waiting to build.
The deal Mike and I made was, in order to start building on that property we needed to pay off our current house first.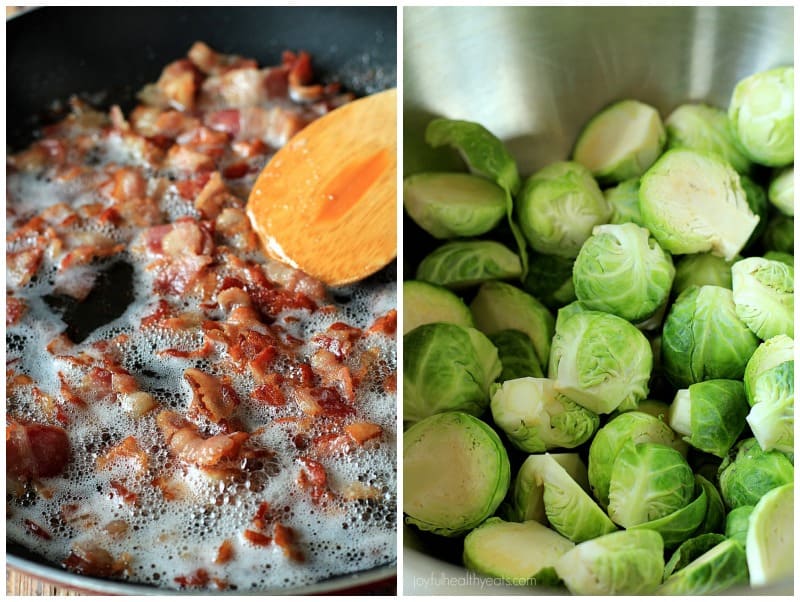 Soooo… as you can see in order to save money to put towards the house we need to cut down in anyway possible.
Most months we have a total of $20 each to spend on whatever we choose, so lunches, starbucks, whatever.
Another way I am trying to save recently is on groceries.
Now as a food blogger and a healthy one at that, it is hard to cut the corners on buying quality products. I don't want to end up buying stuff with lots of sodium or sugar just to "save a buck."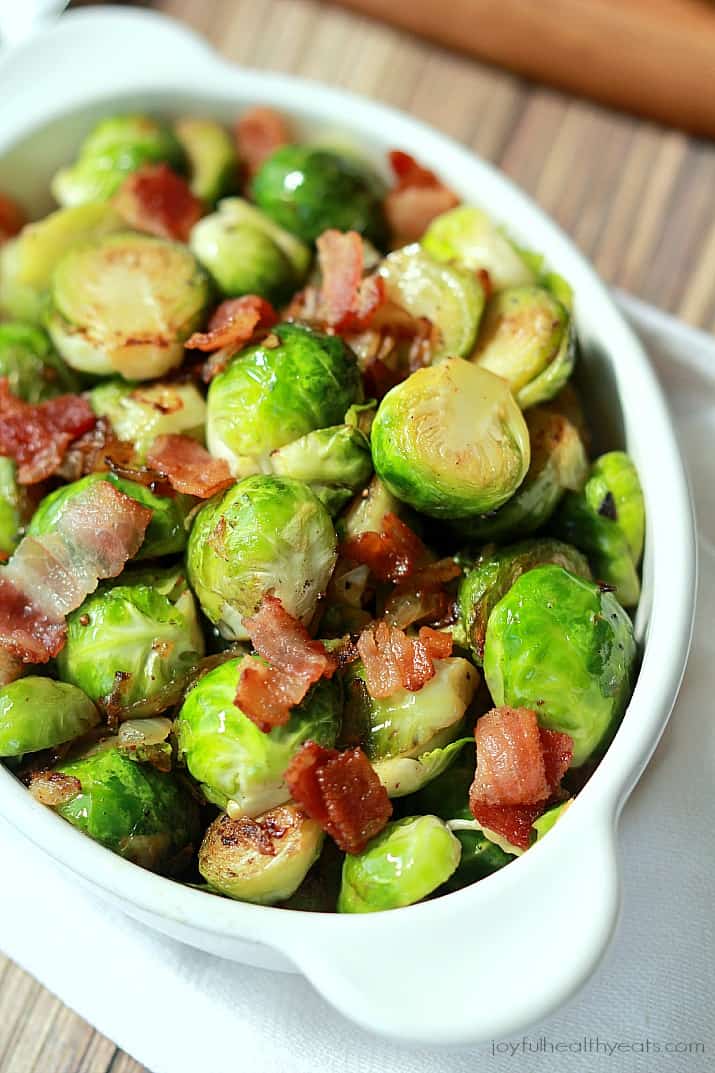 For a while now, my husband has been telling me to go to ALDI to shop.
But for whatever reason in my head I was "above ALDI," in my head most of their products were probably boxed and not good for you.  I know.. I'm kinda a food snob!
Guys… was I sorely mistaken!!!
I decided to make my first trip last week and not only was it filled with fresh produce, dairy products, and "healthy" options … but it was cheap. And I mean like $1+ less expensive per product than the regular grocery store!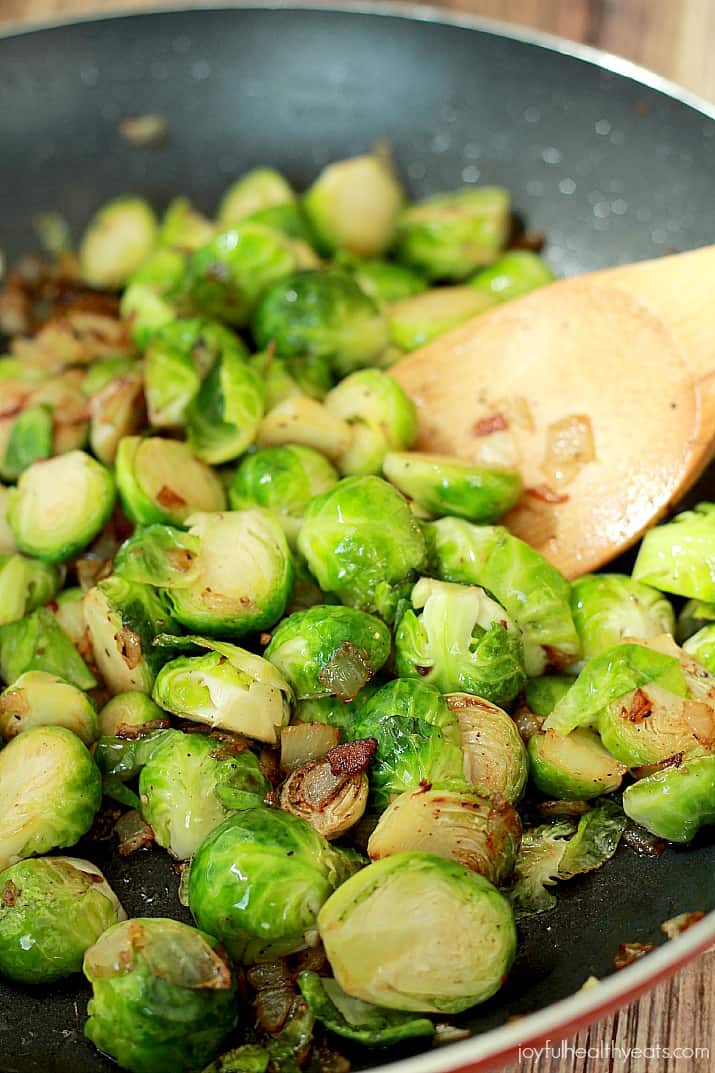 I saved me literally $15-$20 on that grocery trip! Totally worth it to me.
The one thing that kind of threw me off when I first got to ALDI was all the grocery carts were locked together, almost like the carts are locked together at an airport. I looked up at the sign and it said, "deposit a quarter for a shopping cart and get it back on your way out. Parking lots stay uncluttered and you'll help us save you money." So I inserted a quarter, out popped the cart, I went shopping, checked out, returned the cart, and out popped the quarter.
Seems like a good way to keep the parking lot clean and they save on not having to pay for parking lot cleaner upper guys aka "cart boys."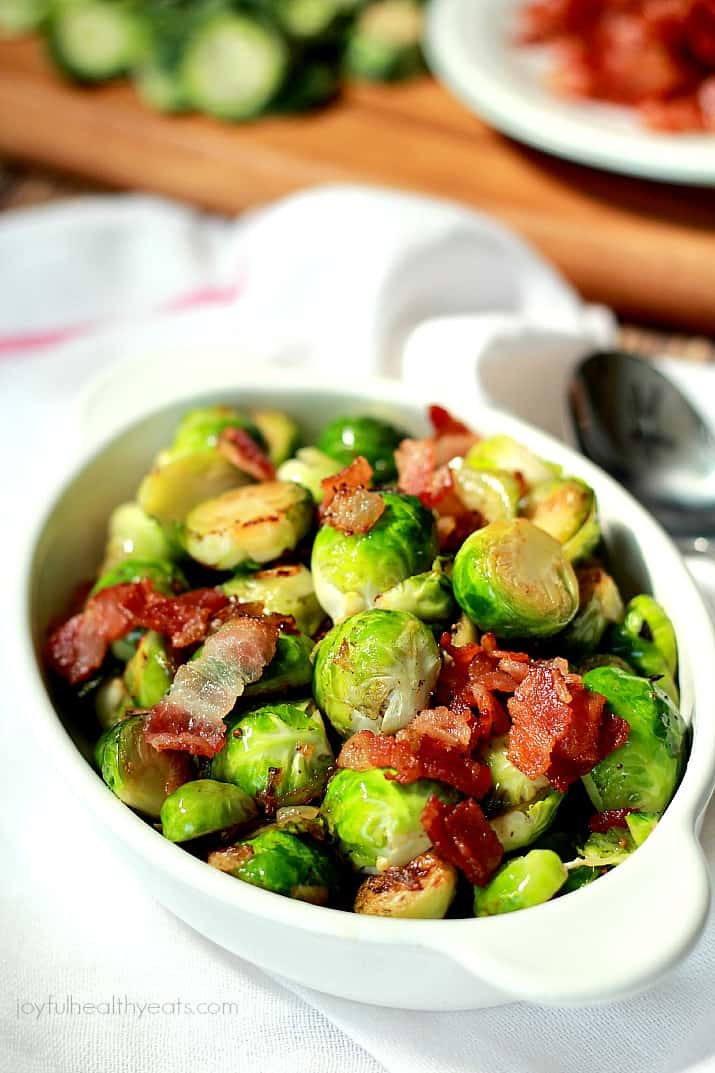 Another thing to know if you go to ALDI is to bring your own bags. That wasn't a big of a deal, because now a days most people bring their own bags anyways. I actually just keep mine in the car! 🙂
Todays recipe is actually all ALDI groceries and a perfect dish for you to serve up for the holidays! You can never have too many side dishes OR veggies!
These Pan Sauteed Brussels Sprouts with Caramelized Onions & Bacon are absolutely to die for! If you don't like Brussels Sprouts you will after this dish. The onions are caramelized in a small amount of bacon grease and then the brussels sprouts join the party so that everything cooks in bacon-y goodness. To finish it off top this all star side dish with some crispy bacon and then get ready to be transported to vegetable bacon deliciousness.
Yeah.. its good! Sooooo gooo! In fact as soon as I tried it I told Mike. Yup, this is so happening for our Thanksgiving Day Menu! Hope it shows up on yours as well!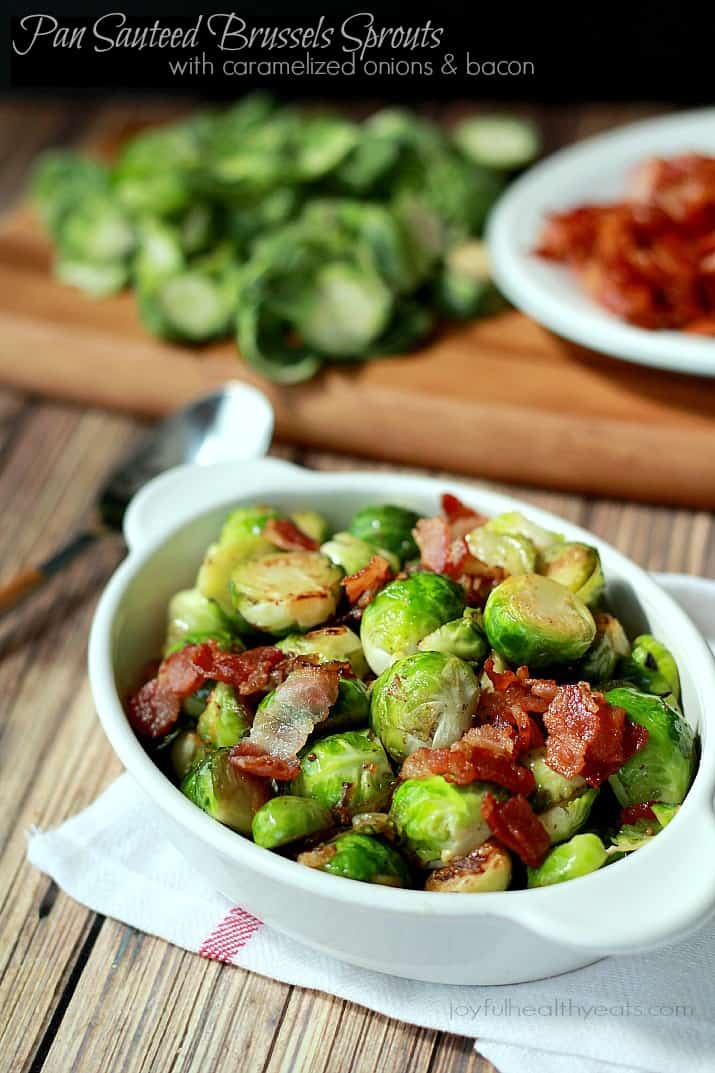 Save your favorite recipes to your own personal recipe box! Click the SAVE button in the recipe box below to create your own meal plans! Awesome-ness!
Print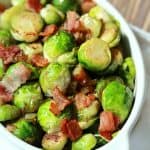 Pan Sauteed Brussels Sprouts with Caramelized Onions & Bacon
Author:

Prep Time:

5 mins

Cook Time:

24 mins

Total Time:

29 mins

Yield:

4

1

x
Category:

Side Dishes, Holidays, Gluten Free, Paleo
---
Scale
Ingredients
3 cup

s of fresh brussels sprouts, halved

3

strips of bacon, diced

1/2 cup

of onions, diced
salt & pepper
---
Instructions
Heat non stick skillet to medium high heat.
Add diced bacon to the pan and saute until browned, approximately 7-10 minutes.
Remove bacon from pan and let drain on a paper towel lined plate.
With the bacon grease still in the pan, add diced onions.
Saute until slightly caramelized or browned, about 5-7 minutes.
Add brussels sprouts to pan, saute for 5-7 minutes.
Season with salt & pepper, add bacon back to pan.
Toss to coat and serve!
---
---
Notes
Prepping Brussels Sprouts: Cut off the bottom part of brussels sprouts. Peel off the first layer of leaves then cut in half. You're ready to go!
This post is sponsored by ALDI, but all opinions remain my own.
Want More Side Dishes?
Creamy Leek Risotto with Crispy Pancetta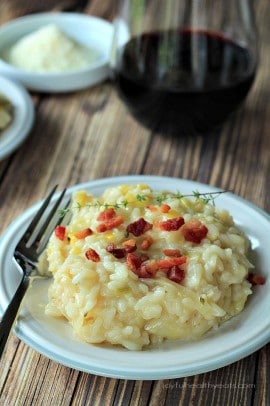 Baked Asparagus Fried with a Lemon Herb Aioli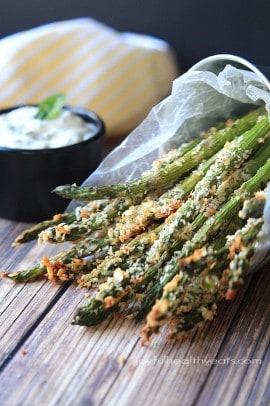 DON'T MISS A RECIPE ->