These delicious Garlic Herb Smashed Potatoes are crispy on the outside and soft on the inside. It's an easy appetizer recipe that's filled with fresh garlic and herb flavor!
Need another tasty appetizer recipe? Check out my healthy Autumn Kale & Shaved Brussel Sprout Salad!
Garlic Herb Smashed Potatoes
There are a couple specific times in life that I can recall feeling an overwhelming sense of God's peace and presence.
It wasn't in the "good times" in life, when everything was going as I had planned.
No. It was during the times when I was at my weakest. When I felt like I had fallen to the bottom of a pit and there was no way out. When my heart was broken and I had nothing else I could lean on. Nothing I could "control" to fix the problem.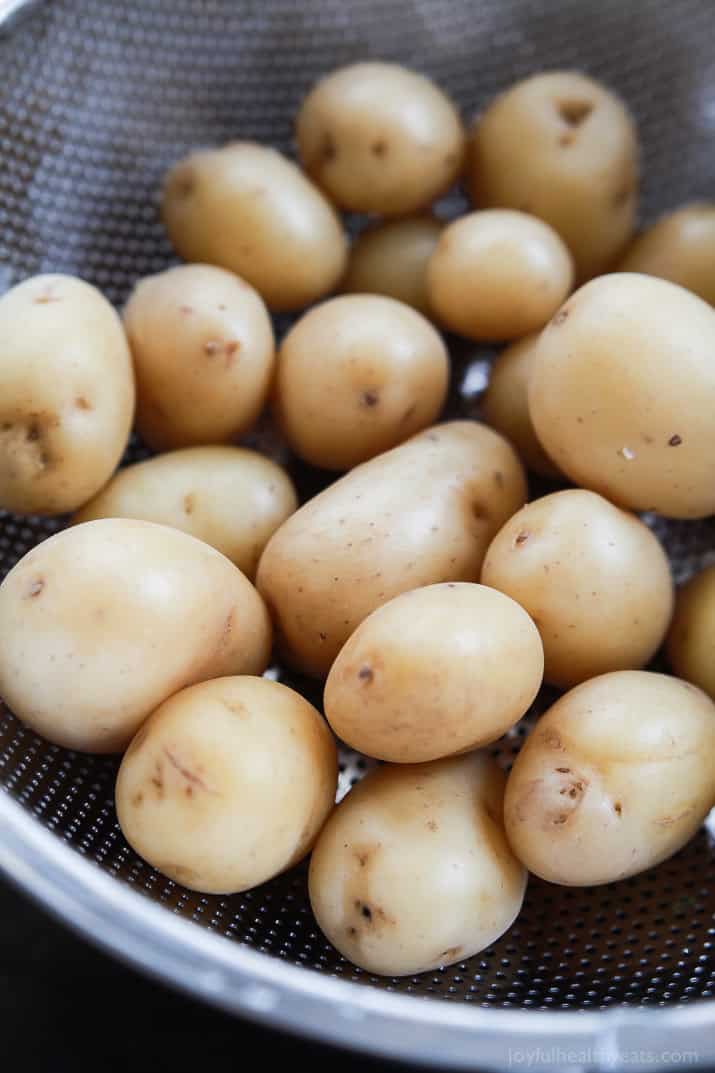 The strongest time I felt God's overwhelming peace was while my mom was drinking. She was an alcoholic for 3 years while I was in college. My heart was completely broken for her. I knew it wasn't her. She was living in a different identity. I tried everything I could to help her realize that. I gave her books, talked to her friends so they could speak to her, poured all the alcohol down the drain, called her constantly to "check up" … none of that worked. God had a path she needed to walk down, a path that was leading back to him. I had prayed for her for 2 years straight and nothing was working. I can remember one night when I was praying and just said, "God I don't know what else I can do." He said, "YOU can't do anything. You can't be your mom's 'holy spirit'. I will heal her." Immediately there was peace, overwhelming peace. I was carrying anxiety for something I didn't need to! I finally gave it to God. It took another year for God to grab her heart, but now my mom is 10 years sober and going strong.
Sometimes God brings us through those hard times to reveal a different side of who He is to us!
That he is Faithful, he's our Defender, our Provider, our Protector, and Comforter.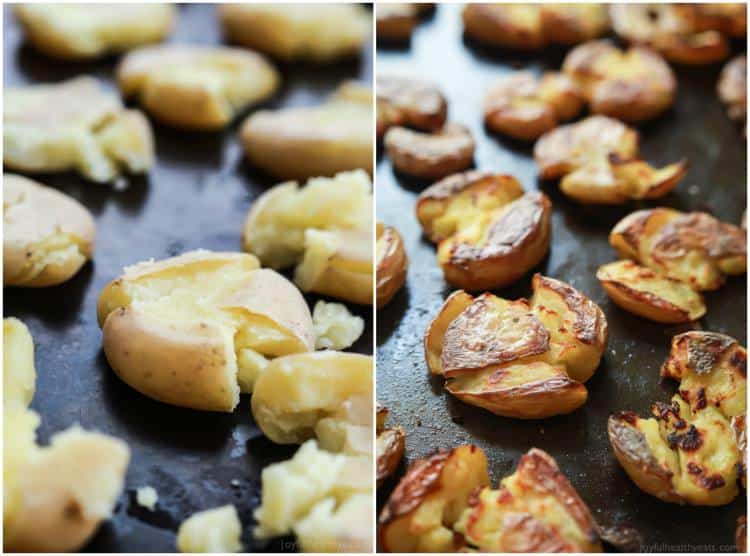 Somehow along the way. I have forgot about the things that God has taught me about himself. I got mad at him because he wasn't giving me what I wanted at the time I wanted it, almost treating him like a genie. Give me this God and then magically it appears, but if I doesn't I act like a toddler in a grocery store whose mom won't give him that piece of candy.
The past two years I have been on a journey, a journey of faith and patience. Two very hard things to learn. I've felt sorry for myself and asked why God was letting me go through this, one miscarriage and two and half years of trying to have a baby is long enough. Basically a victim mentality. I took on anxiety, fear, anger, and frustration as my "friends" instead of peace, love, and joy in the midst of suffering.
The last 4 days I have been immersing myself in worship music, the Bible, and listening to Graham Cooke. (an incredible speaker that you NEED to listen to) And you know what, it has rocked my world! I have peace. Complete and utter peace! I am not worried about the journey I'm on. I'm excited that God is walking with me through it, that he is teaching me more about himself, setting me free from anxiety, fear, and anger. And I'm holding onto the promise that he will bless us with a child. Until we have that child I'm content with the journey. In his arms there is complete peace and rest.
"Peace I leave you; my peace I give you. I do not give to you as the world gives. Do not let your hearts be troubled and do not be afraid." John 14:27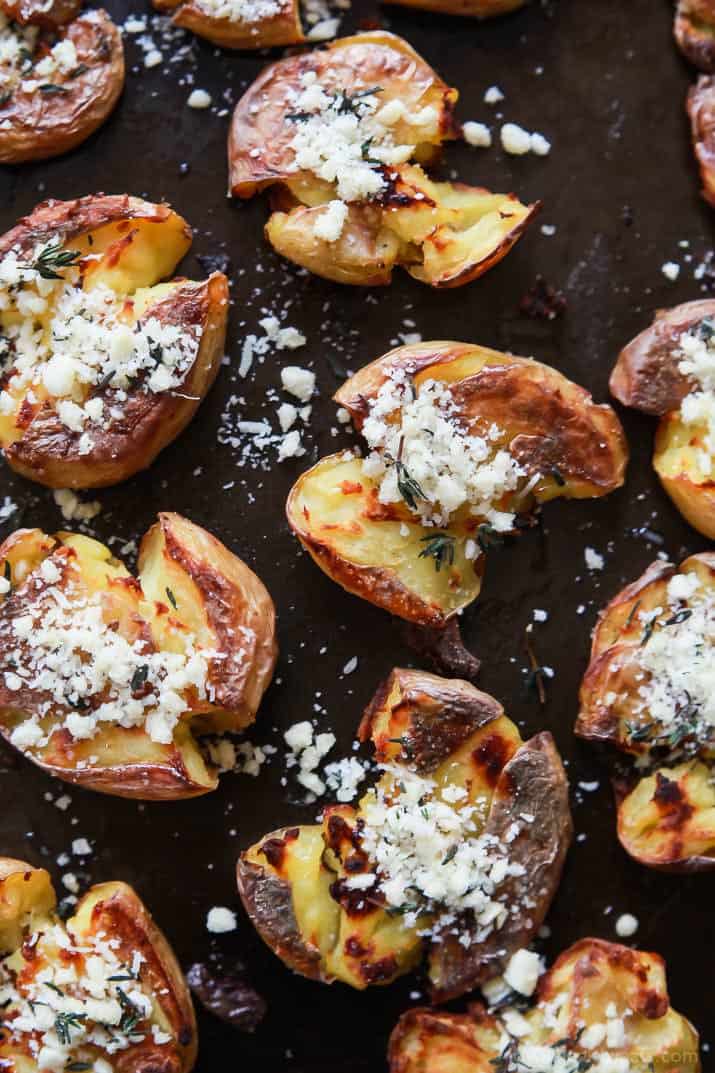 I just wanted to share and encourage you my friends.
Everyone is a on a journey. Some of you may be going through really hard times. You are not alone. Everyone goes through them. The one thing I have found to pull me out of the heartache and walk through the rubble with joy in my heart is God's peace and love. It transforms me and gives me strength to get through those hard seasons of life!
Love you so much sweet friends!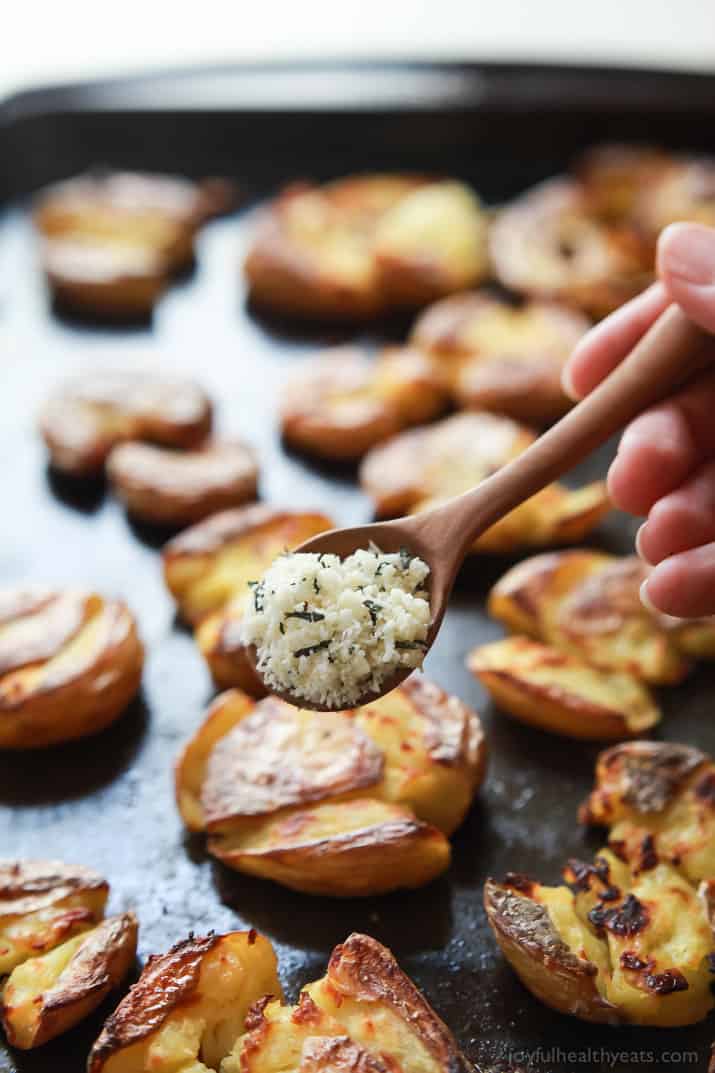 Ok, now on to the recipe, these Garlic Herb Smashed Potatoes!
Why I Love This Potato Recipe
I cannot tell you enough how incredible these Potatoes are! They are crispy on the outside, soft on the inside, slightly salty and then pop with fresh garlic and herb flavor. Seriously perfect for the holidays along side that juicy prime rib or sweet glazed ham! (or if you're like me Baby Back BBQ Ribs)
It's a nice change up from plain old mashed potatoes that your family will love and it's light on calories too! You're welcome!
Can't wait to hear what you think my friends! Bon Appetite!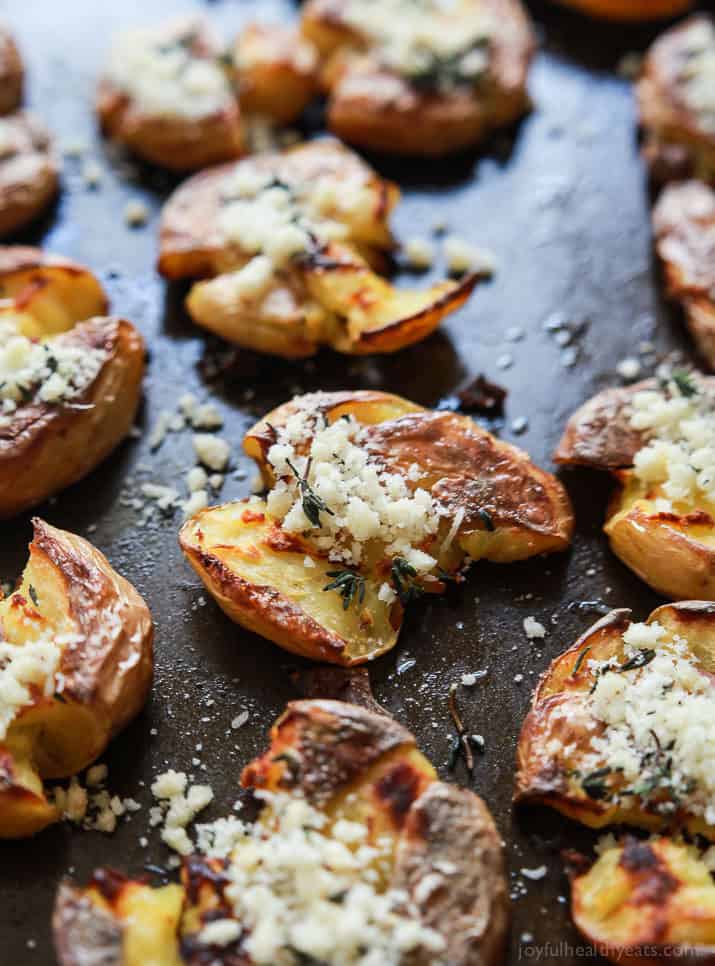 Print
Garlic Herb Smashed Potatoes
Author:

Prep Time:

5 minutes

Cook Time:

50 minutes

Total Time:

55 minutes

Yield:

6

–

8

servings

1

x

Category:

Side Dish

Method:

Oven

Cuisine:

American
---
Description
This crispy smashed potatoes recipe with hints of garlic, thyme, and fresh parmesan on top are a fancy but easy side everyone will love.
---
1.5

lbs. baby gold potatoes

2

–

3

tablespoons olive oil
salt to season

2

garlic cloves, minced

3 tablespoon

grated parmesan cheese

2 teaspoons

fresh thyme
---
Instructions
Preheat oven to 450°F.
In a small bowl, add garlic cloves, parmesan cheese, and fresh thyme. Mix together and set aside.
Add potatoes to a pot and fill with water until potatoes are just covered.
Bring water to a boil, reduce to simmer and simmer for 15 minutes. (or until tender)
Drain potatoes and place on a baking sheet. Let rest for 5 minutes.
Using the back of a wooden spoon or your palm, smash the potatoes.
Drizzle potatoes with olive oil and sprinkle with salt, repeat process on the other side.
Bake for 15 minutes.
Remove potatoes from oven and flip.
Bake for an additional 15 minutes.
Remove from oven. Sprinkle each potato with the parmesan garlic herb mixture.
Serve.
---
Notes
** If you like them browned, up the potatoes under the broiler for 3-5 minutes until slightly browned. Then top with the garlic cheese mixture.
---
Nutrition
Serving Size:

3 potatoes

Calories:

59

Sugar:

1 g

Sodium:

47 mg

Fat:

2 g

Carbohydrates:

8 g

Fiber:

2 g

Protein:

2 g

Cholesterol:

1 mg
Keywords: smashed potatoes, roasted garlic smashed potatoes, garlic smashed potatoes
Filed Under: