These are, hands down, the Top 5 Wineries to Visit in California's Wine Country. The best wineries in Sonoma and Napa Valley that have breath taking views, incredible wine at a great price – make sure you put these on your next California wine tour itinerary.
You can't have a fantastic wine without a perfect pairing. Some of my favorite recipes to pair best with a bold Cabernet Sauvignon are my 15 Minute Filet Mignon, Easy Herb Crusted Beef Tenderloin with Horseradish Sauce or Drunken Wild Mushroom Pasta.
The Best of California's Wine Country
It's been about a month since we got back from the most epic trip to Wine Country we've ever taken. While we were there we visited some incredible wineries with show stopping tours including underground cave tours and indulged on creative personal chef prepared food. It was most definitely the trip of a life time. As I sat trying to think of what do you absolutely have to know for your next trip to California's beautiful wine country I thought, wineries.
First things first.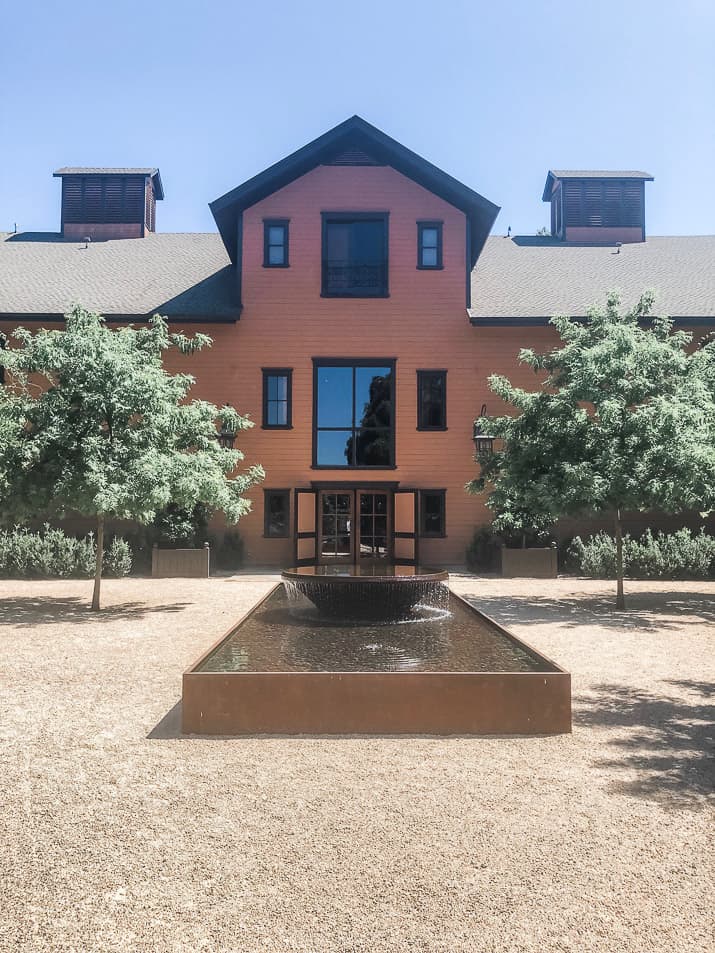 Where is California's Wine Country?
Most people think of Napa Valley when they think of Wine Country. It was the first place that put the US on the map as far as good wine goes. But the region has blown up and now there are neighboring cities producing some great wines! Sonoma, Santa Rosa, Healdsburg, Calistoga and Kenwood, to name a few, all have some incredible wineries. In fact, some of my favorite wineries aren't even in Napa Valley. So I'd highly encourage you to visit neighboring counties.
Did you know there are more than 400 wineries to visit in the Napa Valley and Sonoma County area! Kinda crazy to think about it.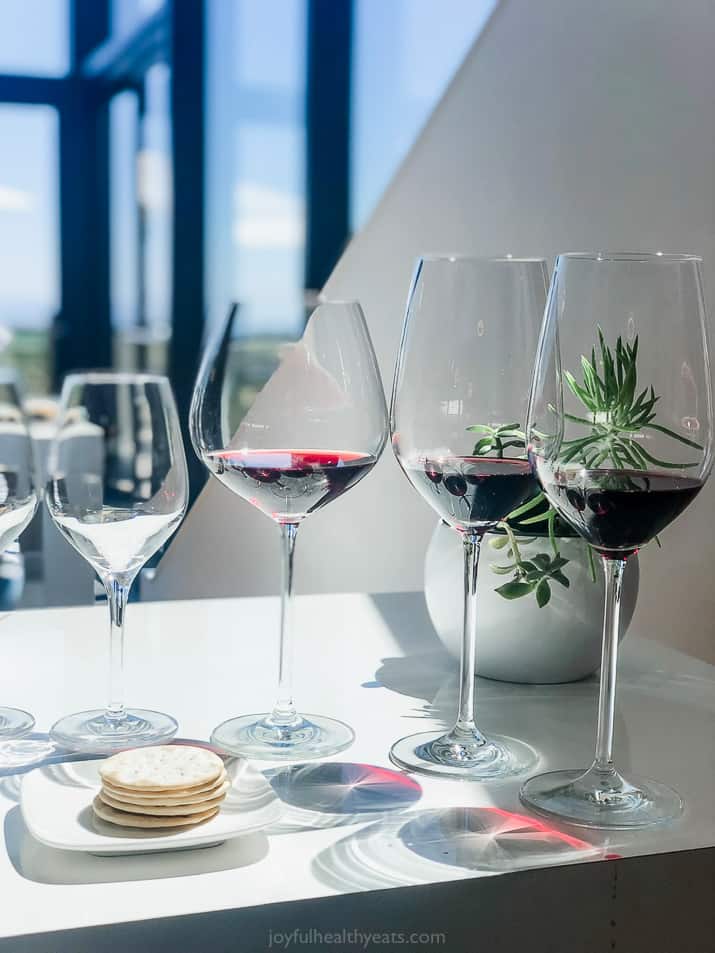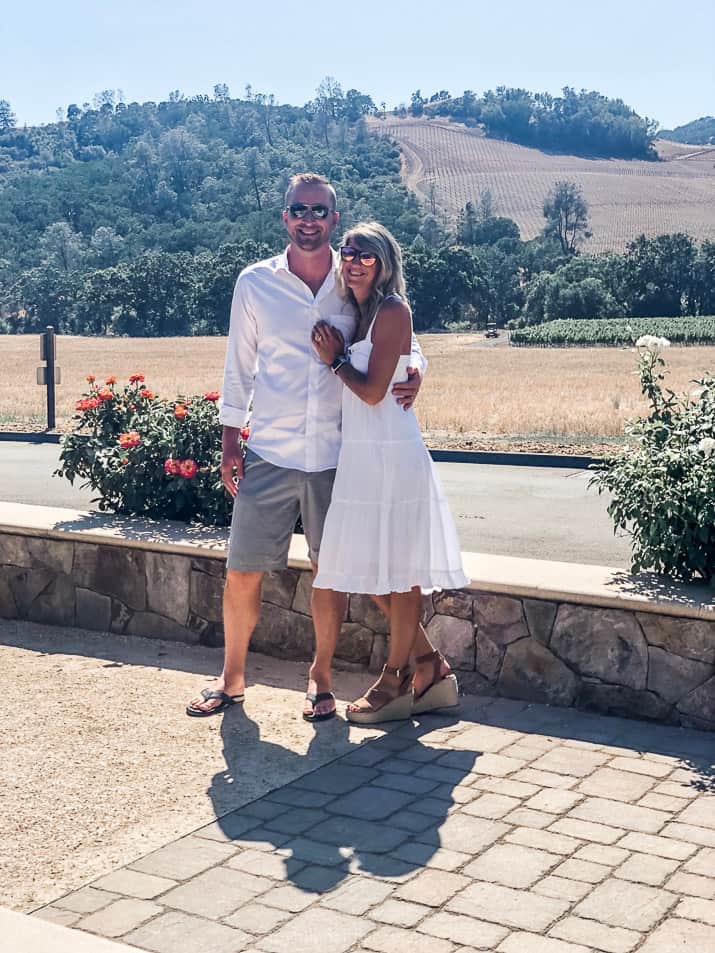 How many wineries can you visit in one day?
I'd say you can safely visit between 3-5 wineries in one day. This will allow you a leisurely tour of each one and give you time to relax and take in the beauty. That being said I'd recommend you hire a tour country or limo to take you around, or plan on Uber taking you to each place because you want to visit those wineries safely! (i.e. don't drink and drive people!)
Best Wineries to Visit in Wine Country
So the list I have for you today not only have beautiful grounds to take in all that Wine Country has to offer with the rows and rows of vineyards but also produce some incredible wines. Those are two most important factors when I'm looking at visiting wineries, they have to have both or they are out in my book.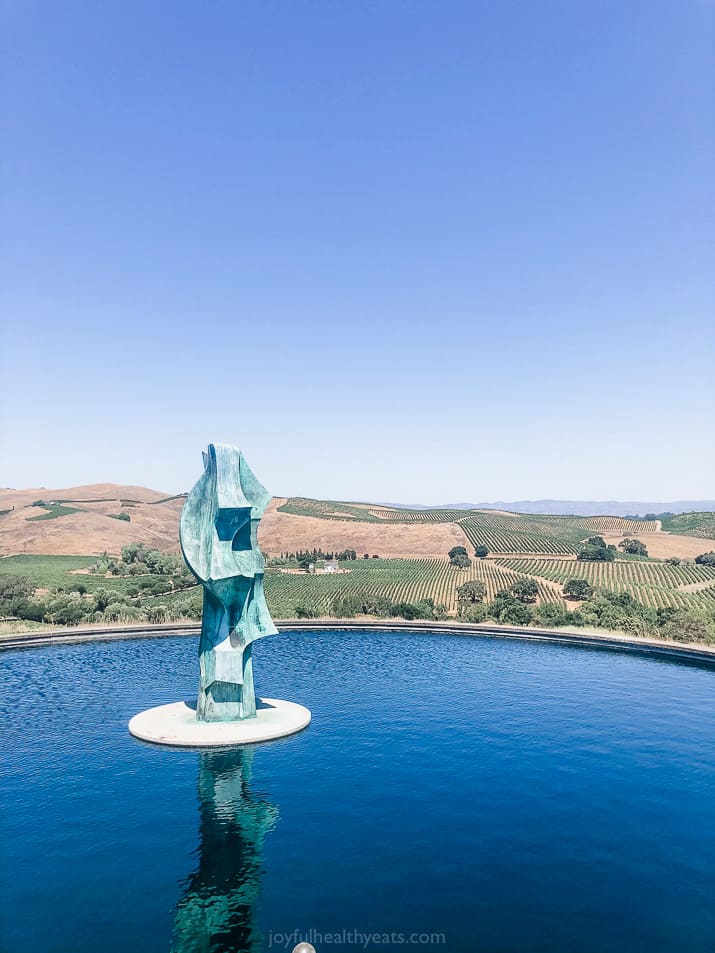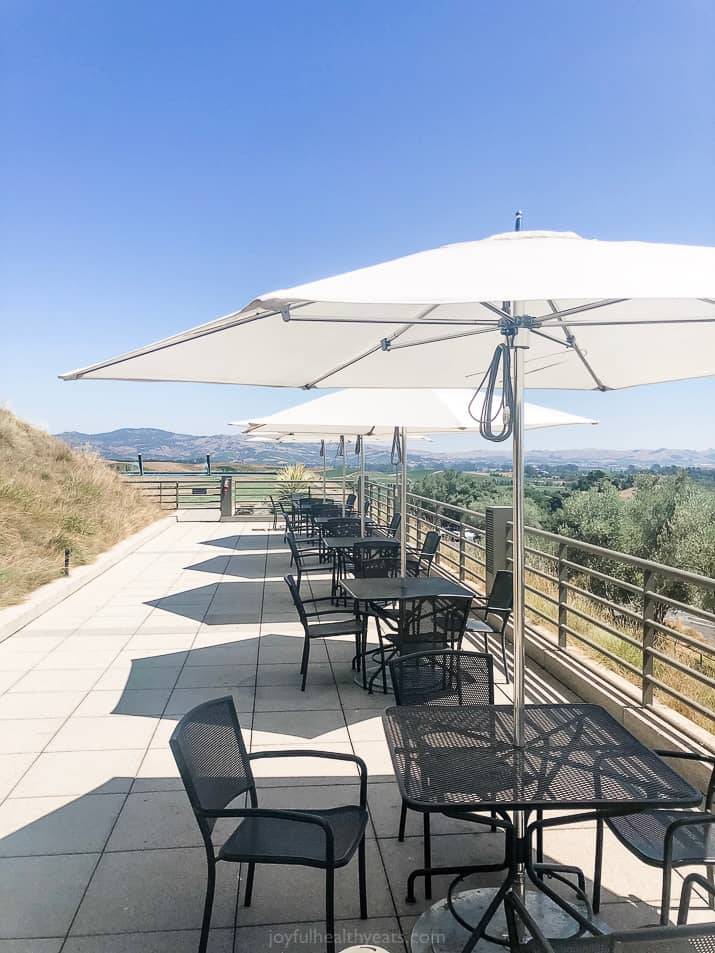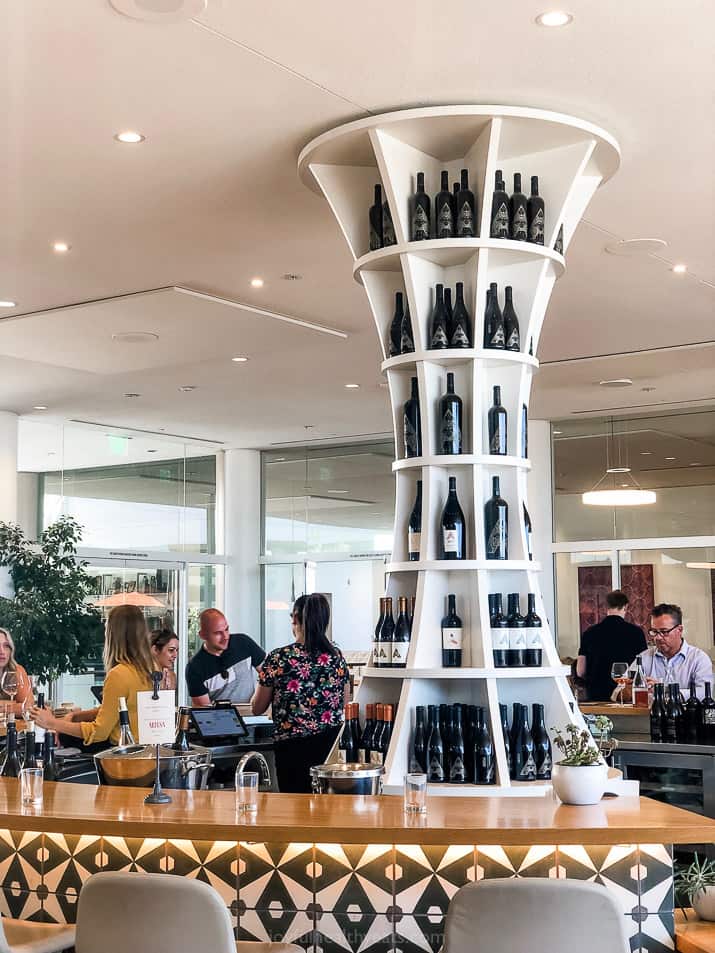 Artesa Winery
I have Artesa Winery listed first for a reason. This winery is located just 15 minutes from both downtown Napa Valley and Sonoma, the tasting room is build into a hill. After you climb the steps to the top while the wine tasting entrance is you'll be greeted by a beautiful pond with stone art and fountains that all overlook rows of vineyards on the hillside. It is absolutely breathtaking, and those are just the views! The wine is what will blow you away. Each wine has depth of flavor, unique tastings and extremely smooth. Not one of them tastes the same, they all are unique in their own way. We left the wineries with 5 bottles in tow and a wine membership. It's that good! Make sure this one is on your list of wineries to visit. Trust me.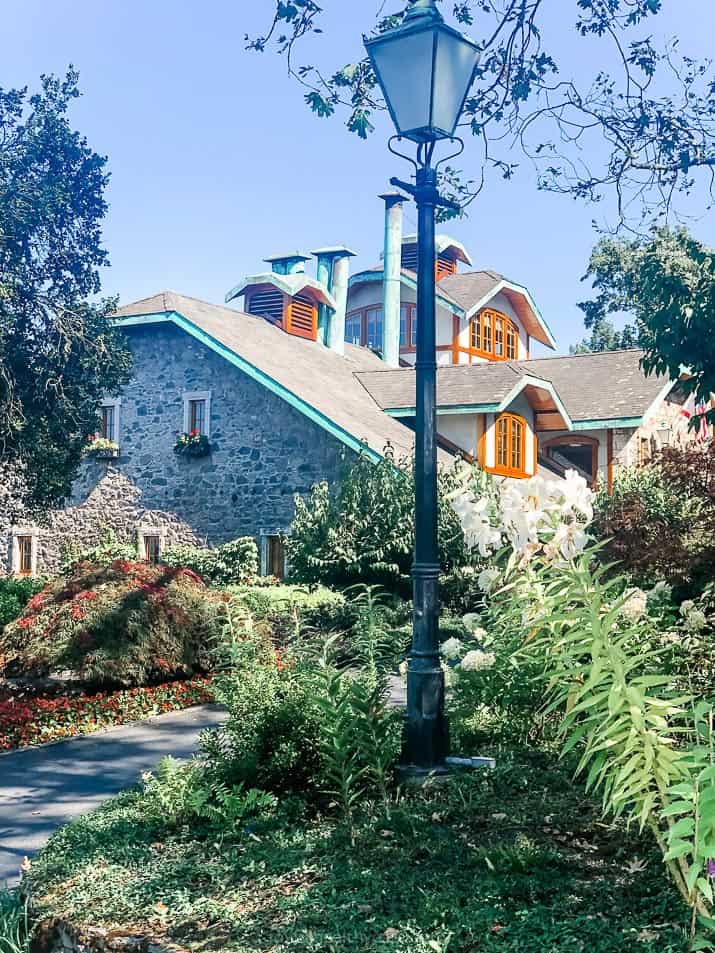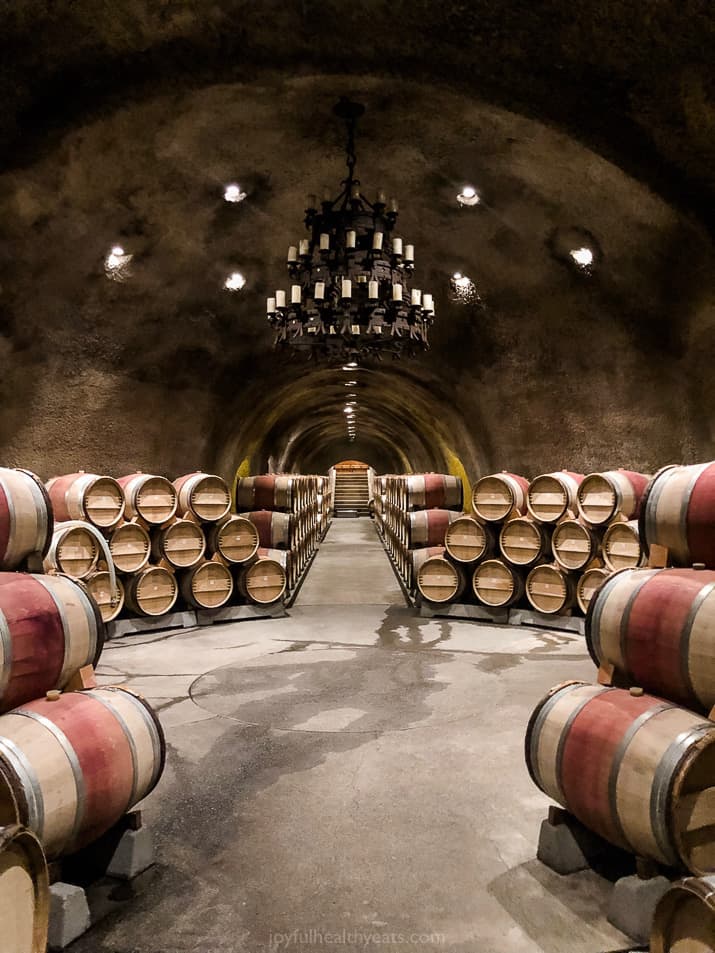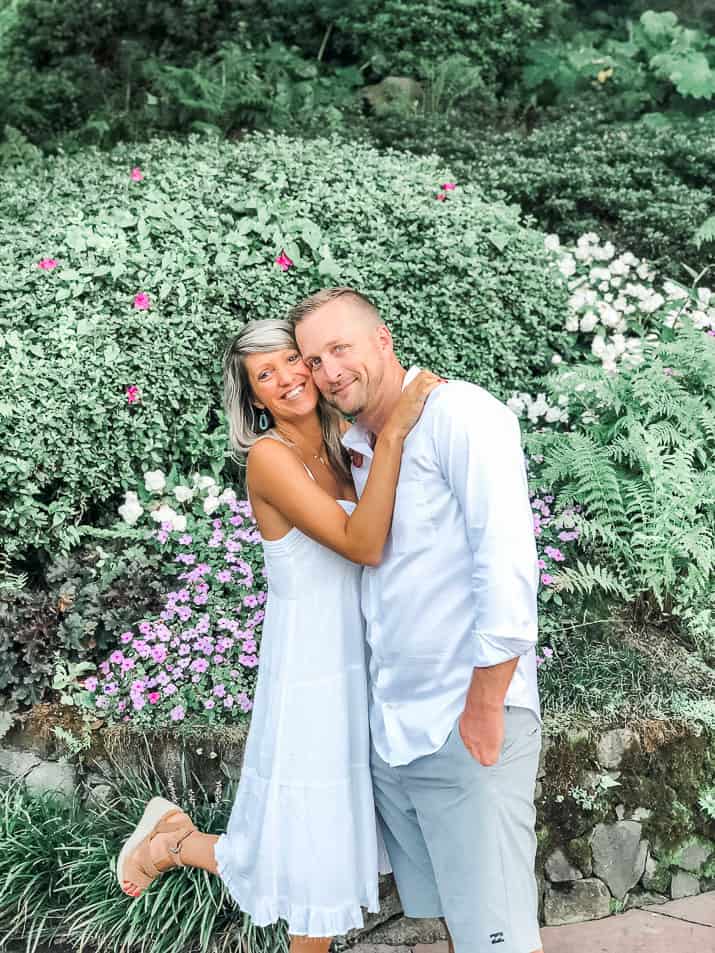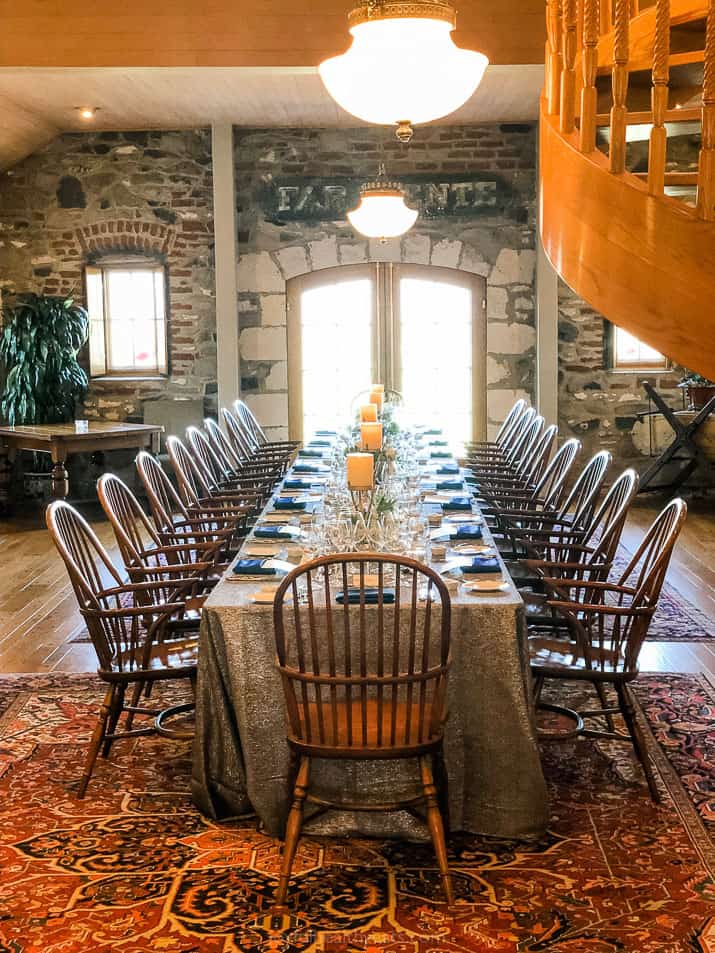 Far Niete Winery
If you like Chardonnay then this beautiful winery located in Napa Valley will be your jam… or glass of wine. The Far Niete Winery grounds themselves look like something out of a European countryside with the old world buildings and colorful greenery. It's a masterpiece on the eyes. But then you walk in, the attendants pour you a glass of their Chardonnay wine and take you on a tour of their facility including the underground Napa Valley Wine Caves where they store most of their barrels! There is something magical that happens to wine when aged in a cave, it's something that aging wine above ground just can't do! Not only do they produce incredible Chardonnay but their Pinot Noir and Cabernet Sauvignon were some of my favorites! They also have a dessert wine line called Dolce, if you like something a little sweet.




Kunde Family Winery
Kunde Family Winery had probably one of my favorite views. Kunde has a 1850 acre estate located in the heart Sonoma County and was actually the location that the movie Bottle Shocked was filmed at. They even still have the boxing ring up on the mountaintop. Upon arriving you walk through huge trees that are shading a fountain filled pond and then enter the tasting room. Although, we didn't stay there. Our tour guide did a quick wine cave tour and finished with a Mountain Top Wine Tasting with views that will take your breathe away. The wine itself was also very well made, we loved their Cabernet Sauvignons and their Chardonnays. It was also a very reasonably priced wine club and you get to choose your own wines to be sent, which is different than most wine clubs.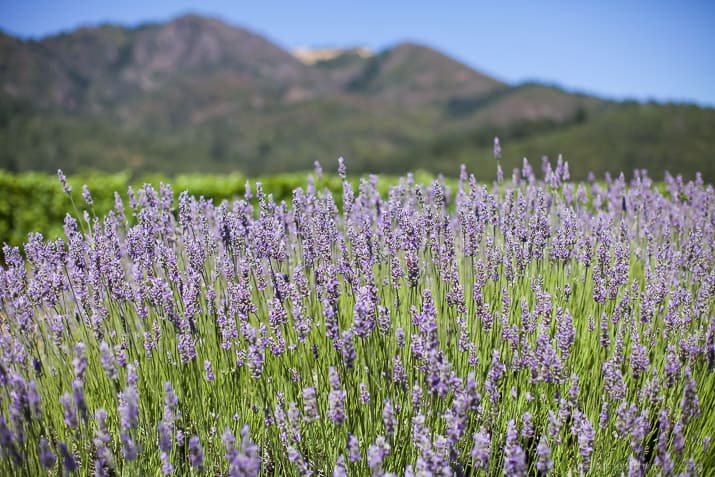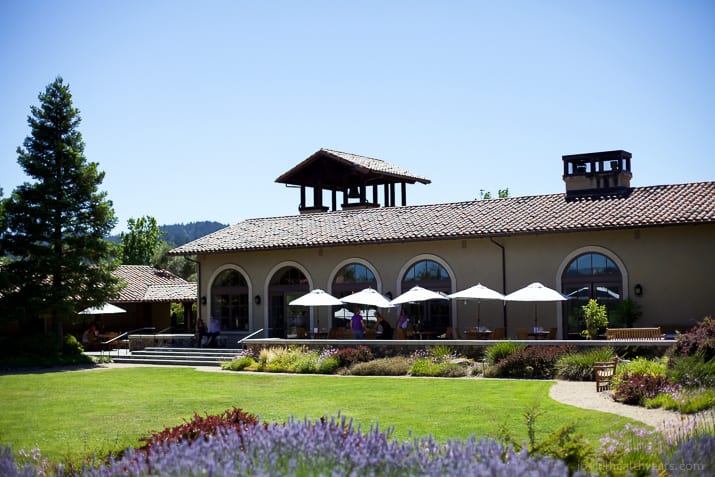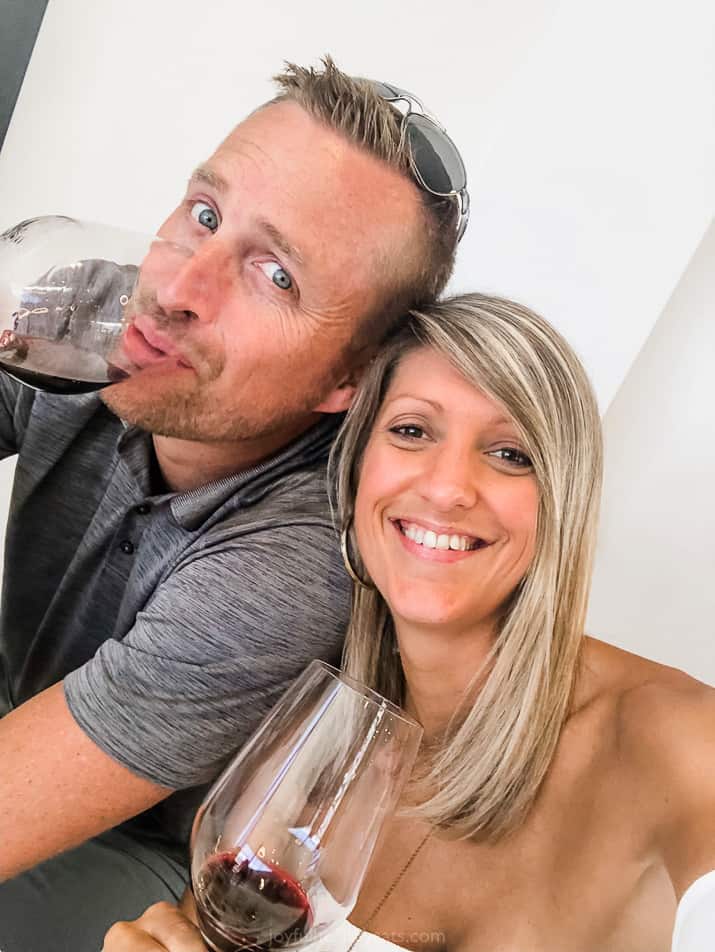 St. Francis Winery
St. Francis Winery, also located in Sonoma County which is smack dab in the middle of wine country. This beautiful vineyard has rows and rows of vines but also a field of lavender that you can view while sitting out on their wine tasting patio. Which is exactly what we did. We ordered a flight of wine and a charcuterie board and enjoyed the views. It is quite, beautiful, serene and you can even walk out to the vines and pick off grapes while you mosey around with your glass of wine. The wines are approachable, easy to drink and most importantly you can also buy them at your local grocery store.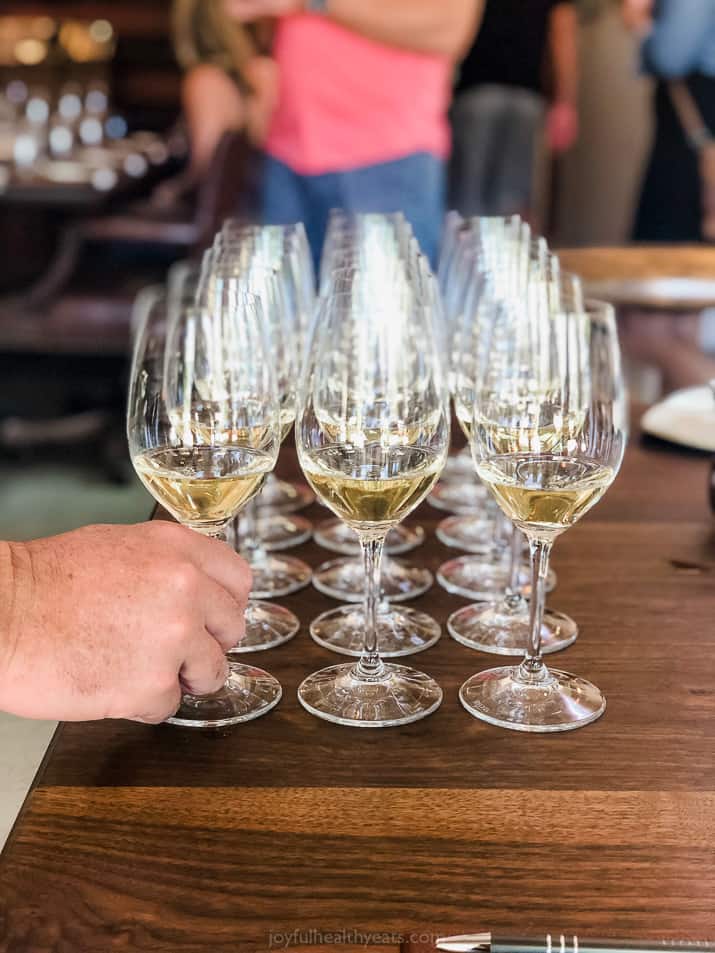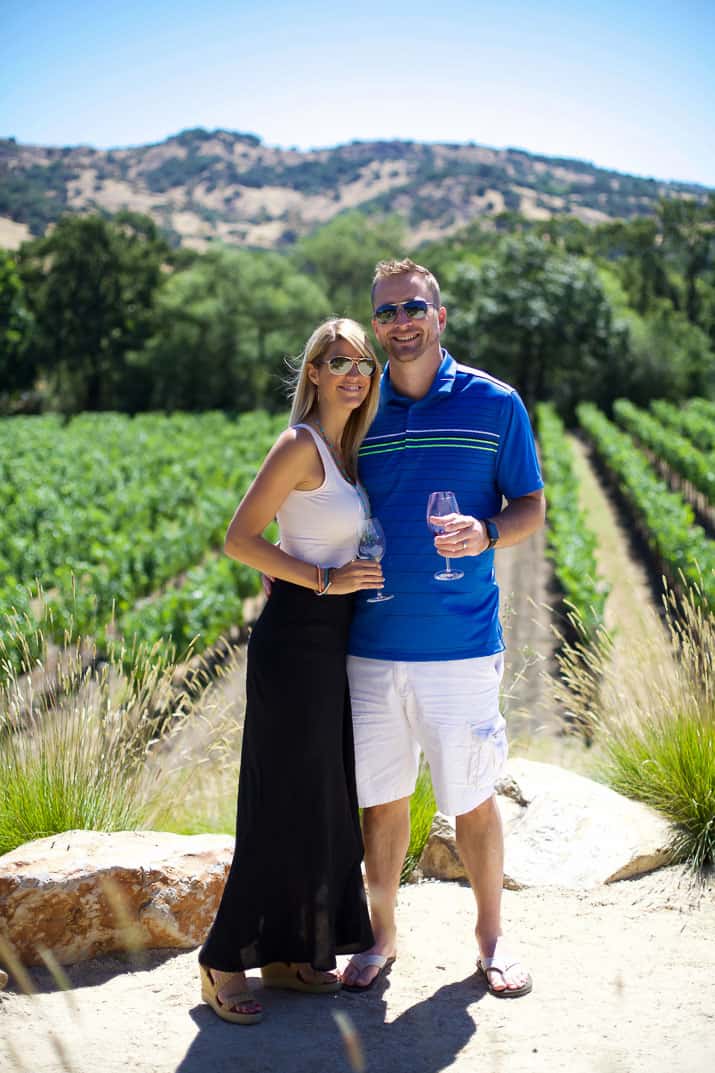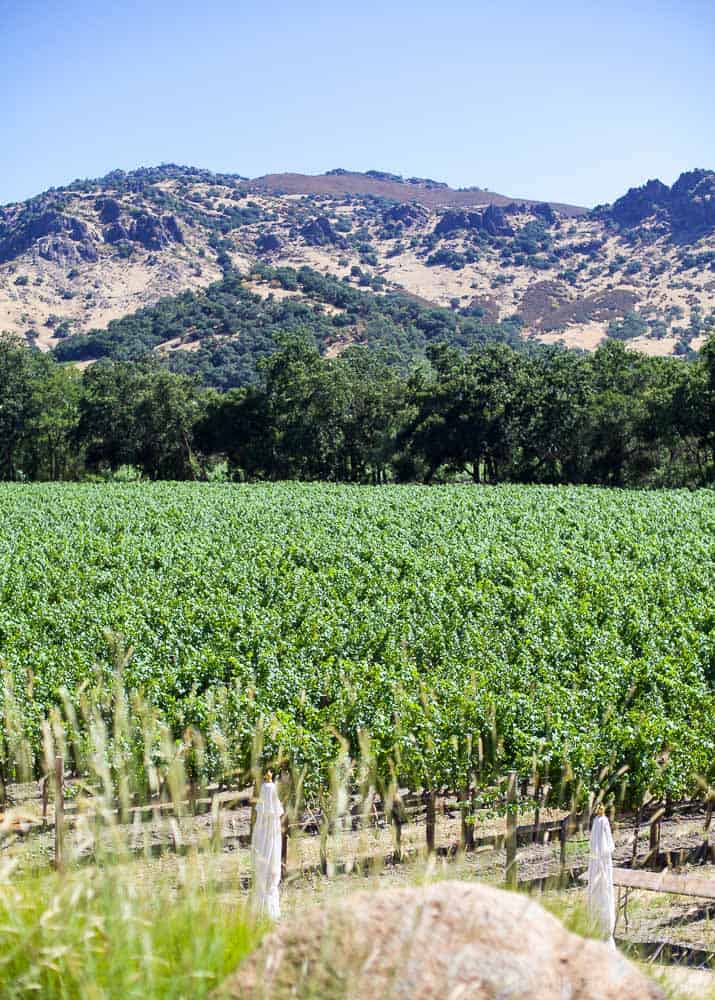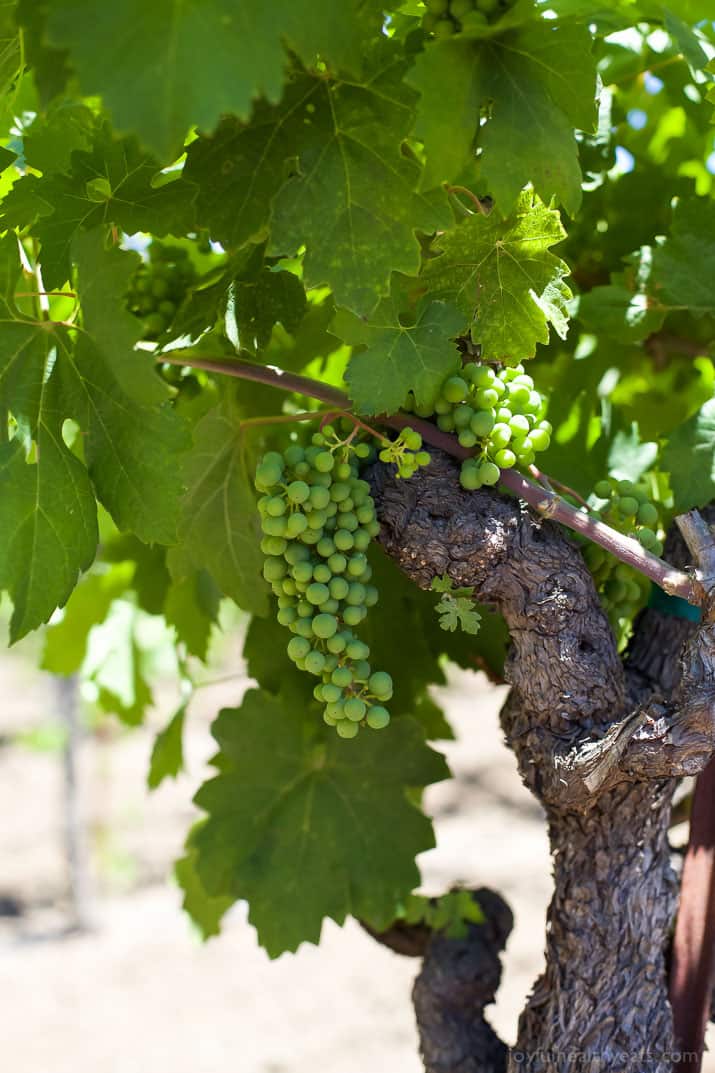 Stags Leap Wine Cellars
Probably one of the first wines I fell in love with, so when I was finally able to visit the Stags Leap Winery I was over the moon. Did you know that it was voted one of the top 5 most romantic winery destinations in Sonoma Magazine? And trust me, it lives up to the accolades given! Their wine educators walk you through each wine and guide you through the flavor notes as sip on full bodied wine with gorgeous views of the rocky hillside and vineyards in the distance. It's seriously dreamy as is their wine! A must visit!
Each and every one of these wineries has a special place in my heart. The grounds are immaculate, the tours are insanely memorable, the wine is over the top delicious and full of flavor! I truly hope you visit each of these wineries so they can become favorites of yours too!
If you have questions and or more recommendations please don't hesitate to ask, just email me at info@joyfulhealthyeats.com. I'm already planning my next visit to wine country!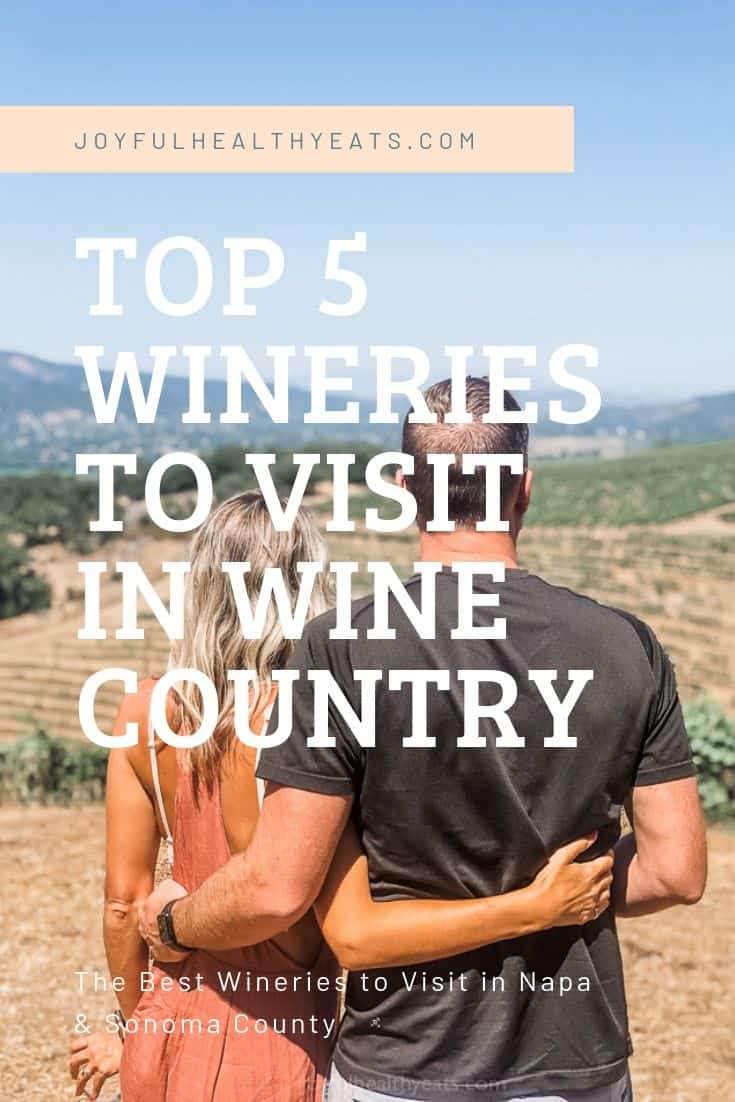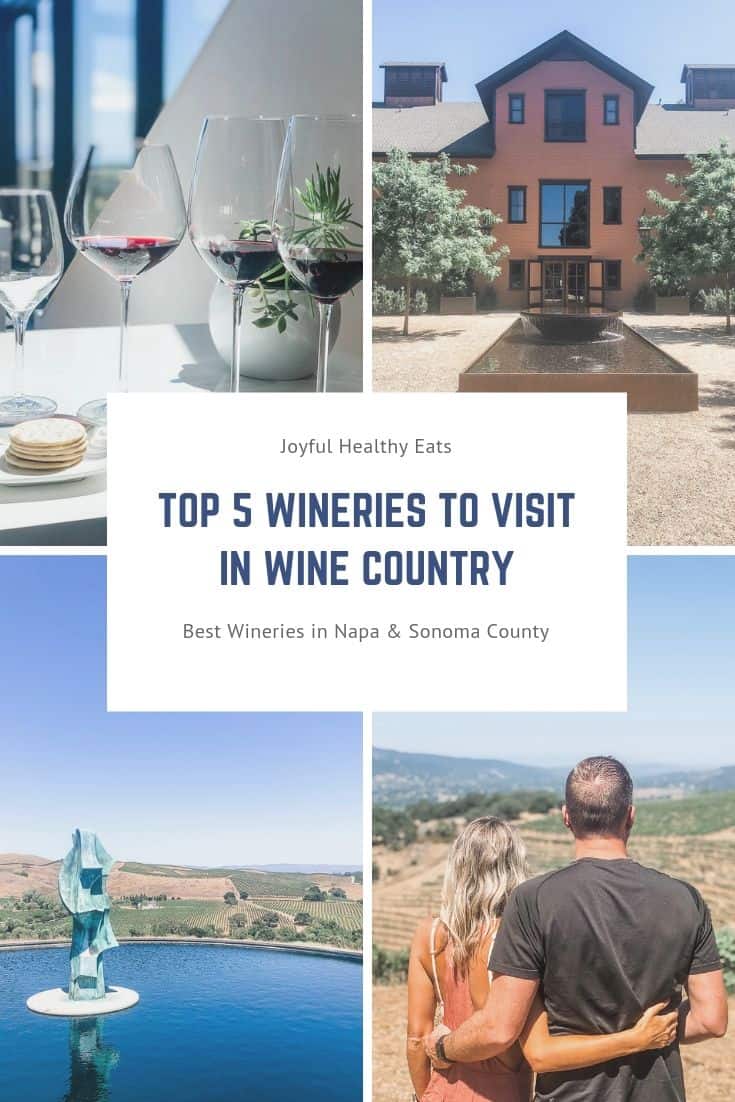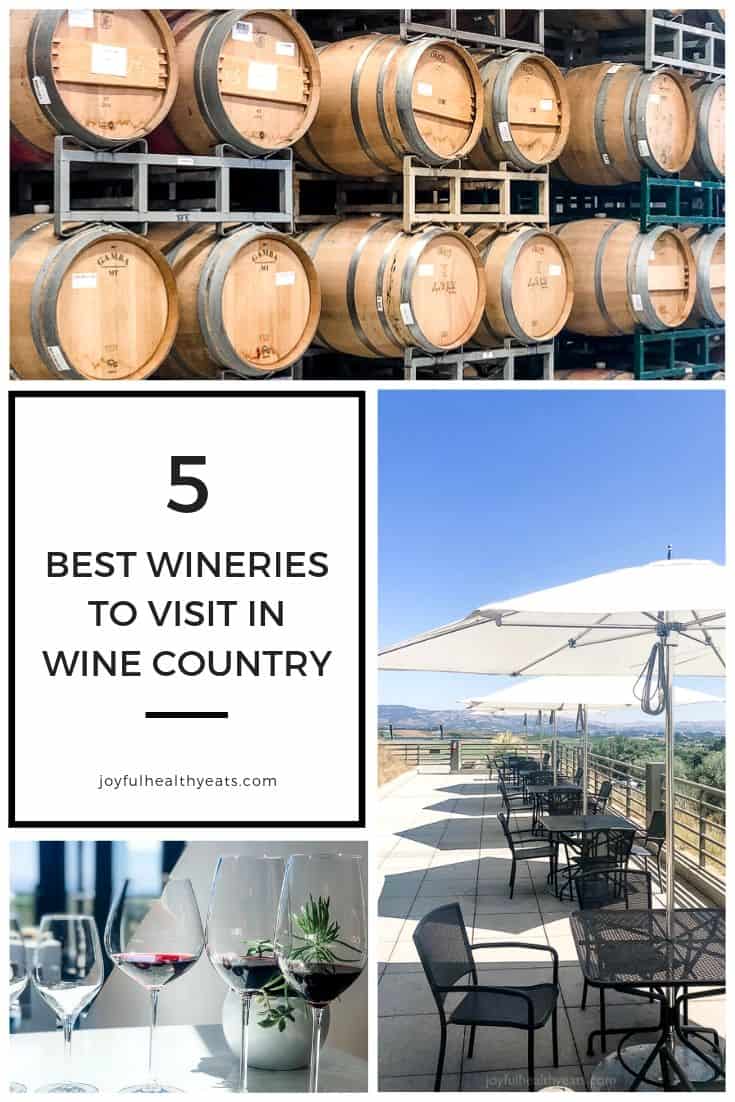 Want more travel recommendations?
Visit the Swimming Pigs in the Bahamas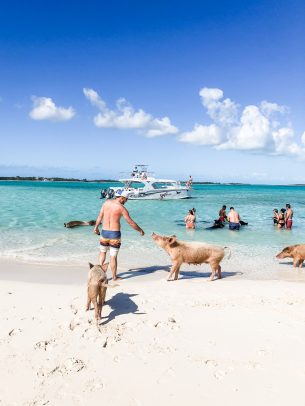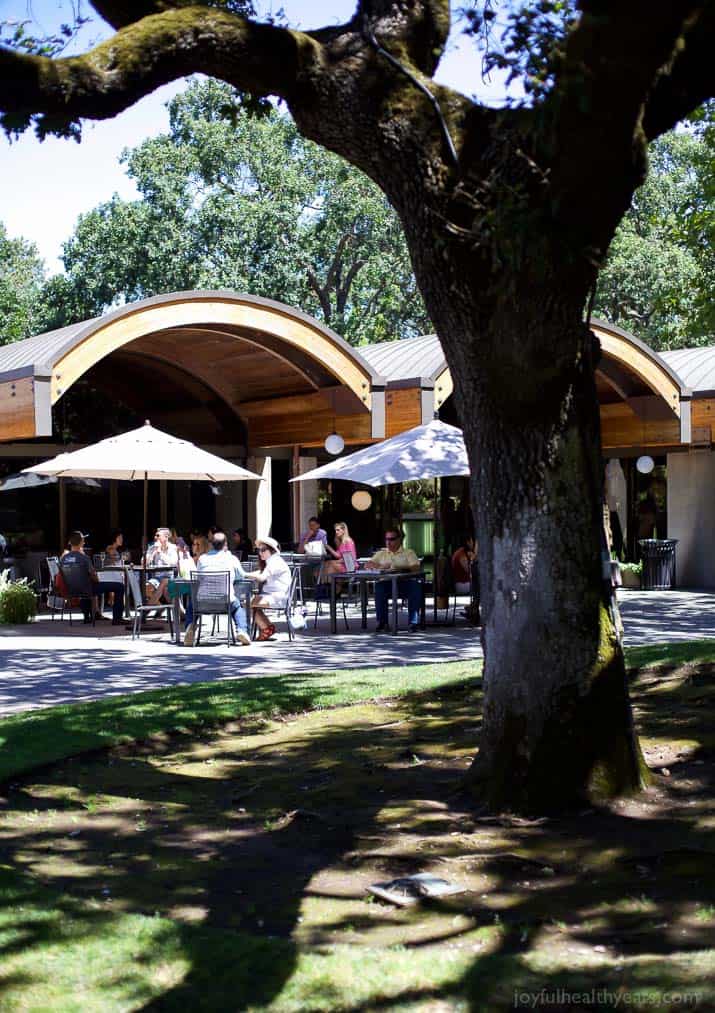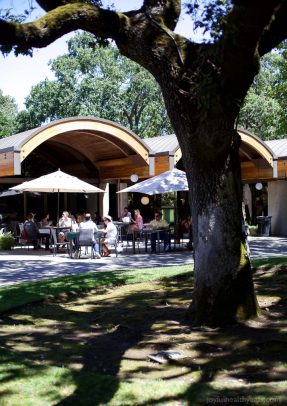 Plan the Ultimate Bahamas Vacation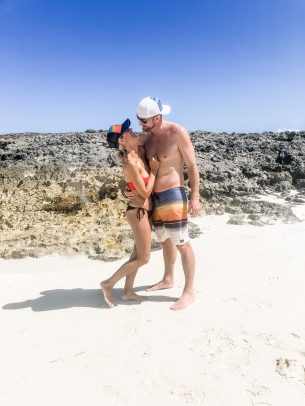 DON'T MISS A RECIPE ->