Plan the Ultimate Bahamas Vacation, a collection of the Best Things to Do in the Bahamas.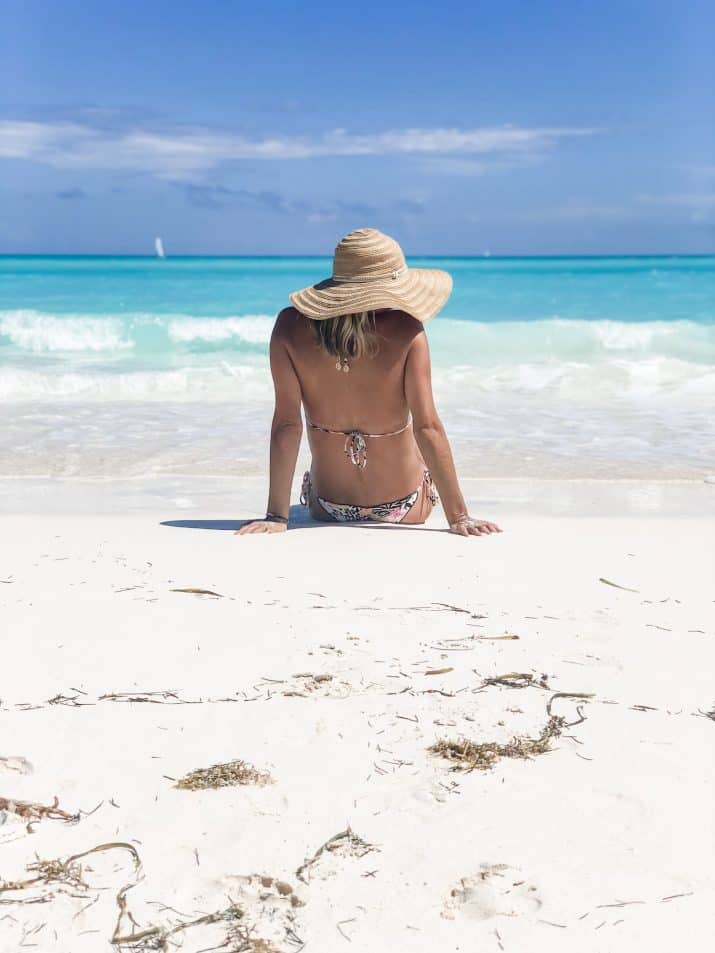 Plan the Ultimate Bahamas Vacation for a romantic getaway or family vacation! When is the best time to travel? Is it safe? A complete list of places to stay, eat and play as well as the BEST things to do in the Bahamas!
As you know we just got back from the Bahamas. It's absolutely dreamy and hands down the best vacation we've taken in the past 13 years of marriage. If you follow me on Instagram you would have seen all our adventures in my stories, including Mike's arm that got all scratched up from picking up an iguana on iguana island!
The Bahamas are made up of 700 small islands, however only 30 of them are actually inhabited! The most popular of these is Nassau, not only is it the Capital is it also covered with historical buildings and iconic beaches! Nassau is also the location of the large resort Atlantis that most people know of. However, if you really want an island feel I recommend adventuring out of the popular places like Nassau or Freeport and try out Great Exuma or Bimini.

When is the best time of year to go to the Bahamas?
The best time of year to visit the Bahamas is December – April. This time of year is considered their "winter," so the weather is gorgeous. (it's also "peak season") The temperature does not drop below 60 degrees F with minimal rain during this time of year. The islands are effected by hurricanes and hurricane season is June – November, so if you travel during this time please keep that in mind and possibly purchase trip insurance.
What is off season for the Bahamas?
Off season for Bahamas is May – November, you will find lower prices on hotels during this time of year. However, it does overlap Hurricane Season as well. So be warned when planning your trip.

When traveling internationally, safety is always a concern. So, the main question I hear is:
Is it safe to go to the Bahamas?
Crime and Safety are of biggest concern on the islands of New Providence and Grand Bahamas. These islands are the most populated with the largest amount of Bahamian residents as well as immigrants from other surrounding islands. If fact, recently the US State Department issued a warning for those traveling to those islands because of the increasing crime rate. If you are concerned, I highly recommend visiting other islands – such as Great Exuma, Bimini or Andros Island.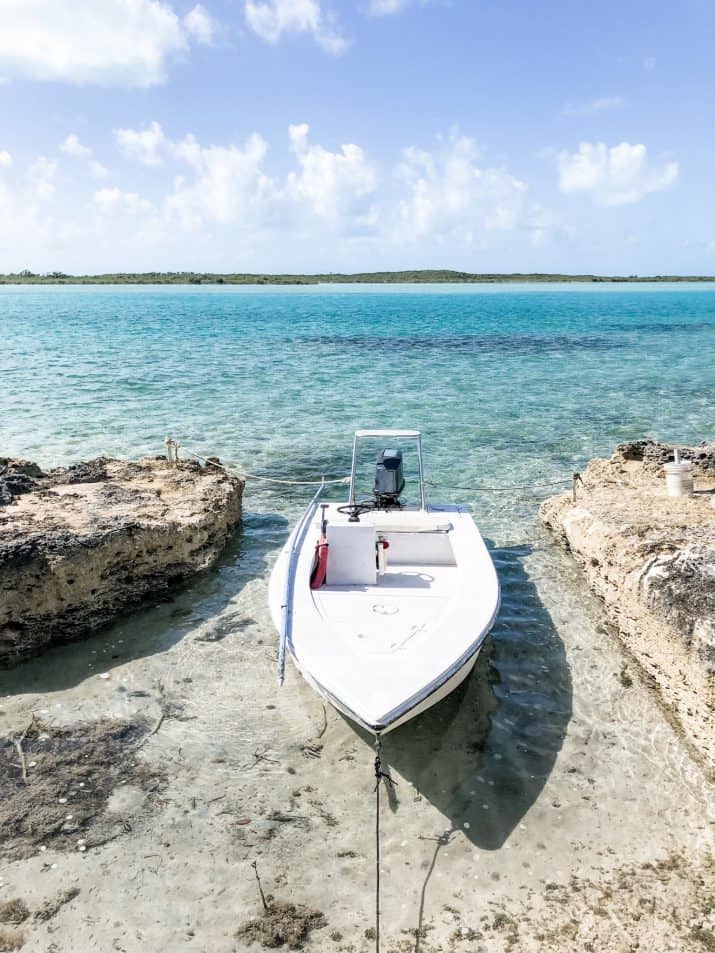 Ok, so now the big question. You're going to the Bahamas. Where in the world do you stay!?
The BEST Places to Stay in the Bahamas
All Inclusive – I highly recommend the Sandals Emerald Bay in Great Exuma. The resort is beautiful, the beaches and water are unlike anything I've seen and the service and food is impeccable. Other All Inclusive's: Hotel RIU Palace Paradise Island,Club Med Columbus Isle or the Grand Lucayan Bahamas.
Hotels – If you're looking for a place to stay that is affordable and let's you "keep your money" to enjoy the islands, here are a couple of great options. Comfort Suites Paradise Island, A Stones Throw Away and British Colonial Hilton
Resorts – Atlantis Paradise Island is one of the most popular resorts in the Bahamas. It represents all the Bahamas has to offer in one place and located in Nassau.
VRBO – you can find multiple homes or condos to rent through vacation home rental websites. However, please be sure to exercise safety when finding and booking a place. See above.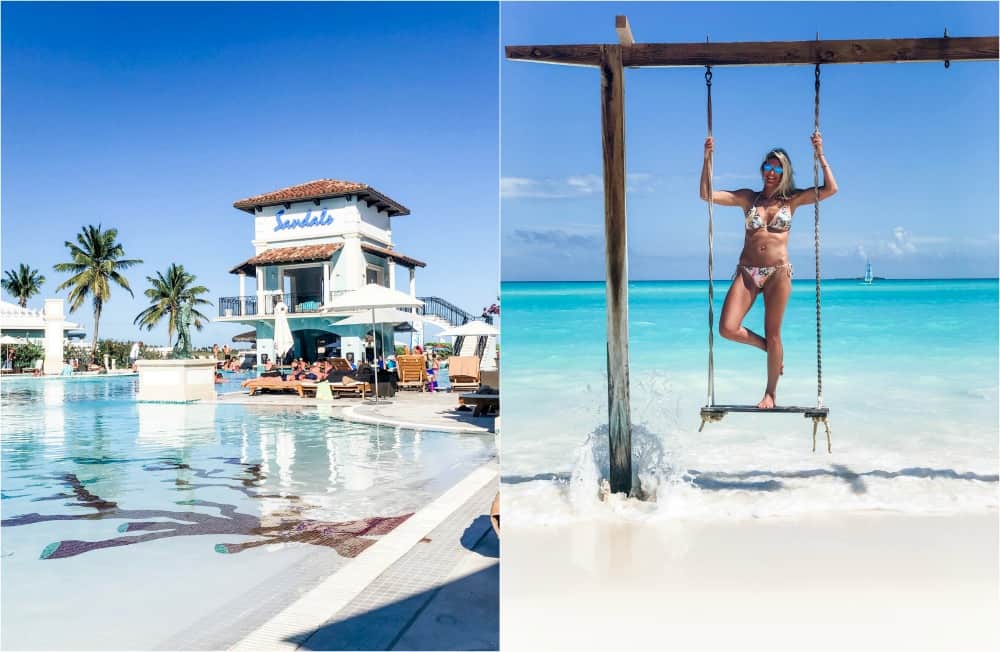 There are plenty gorgeous places to stay on the islands. Honestly, any place you choose you'll be met with epic views and iconic beaches with bright vibrant aqua colored water.
What are the top things to do in the Bahamas?
See the Swimming Pigs – Located on the outer Exuma Islands is pigs island. It is one of the biggest attractions on the islands. When the pigs see the boats approaching they start to swim out to greet you. You can get out and swim with them, feed them and even pick up the baby pigs! So cute! We booked our tour through the hotel but the hotel uses Exuma Water Sports for a half day tour.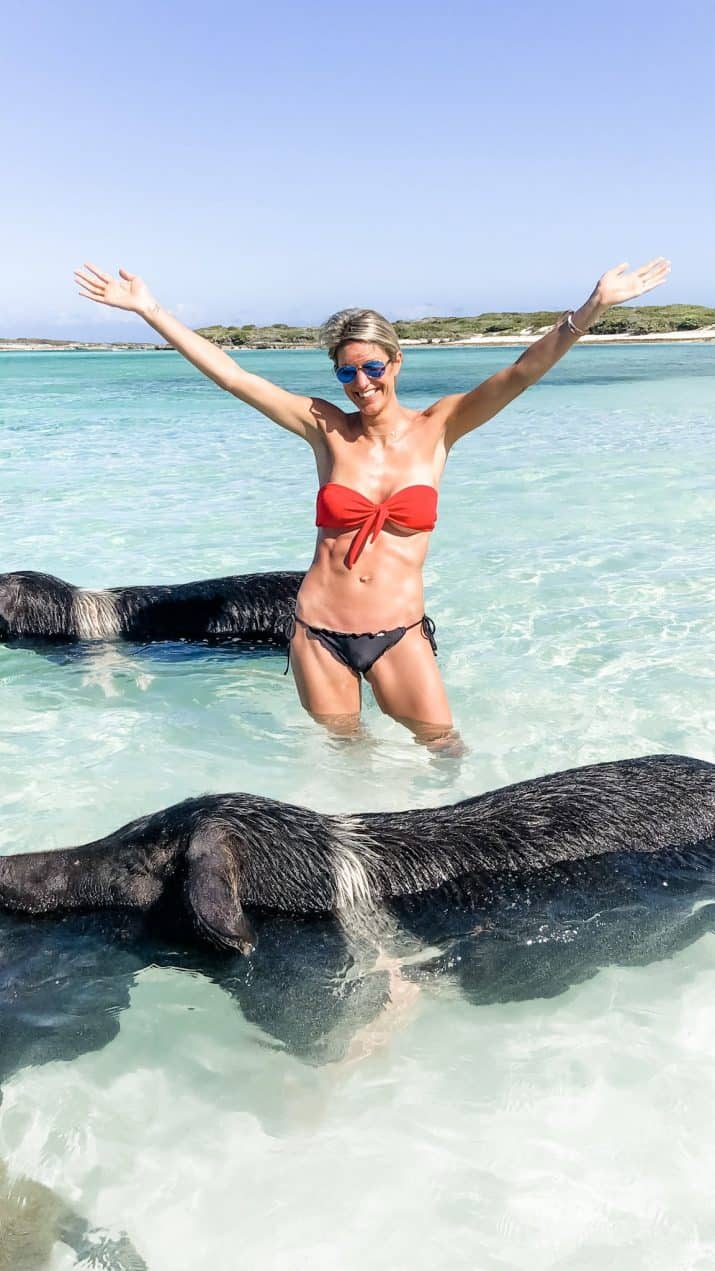 Swim with Nurse Sharks – One of the more popular things to do in the Bahamas is swim with nurse sharks. These magnificent bottom dwellers still have impressive rows of teeth but are friendly to snorkels. It's definitely a bucket list thing to do! You can book a tour through Island Boy Adventures.
Snorkel the Andros Great Barrier Reef – Underwater dark blue holes, submerged shipwrecks and the third largest barrier reef in the world makes Andros Great Barrier Reef a must dive or snorkel experience. Some of the most beautiful and vibrant marine life all in an arms reach. Don't forget to bring your GoPro, you definitely want to remember this trip!
Escape to an island for the Day – Local Tour Companies on the islands have different excursions. One of them is a Secluded "Castaway" option. You are taken to your own private island for the day and dropped off with a cooler of food, drinks as well as an umbrella and chairs. You get the island to yourself the entire day, no one around. Boats are far off in the distance and it's absolutely magical. Like they say in Vegas, "what happens on the island stays on the island." Book your tour with Island Routes.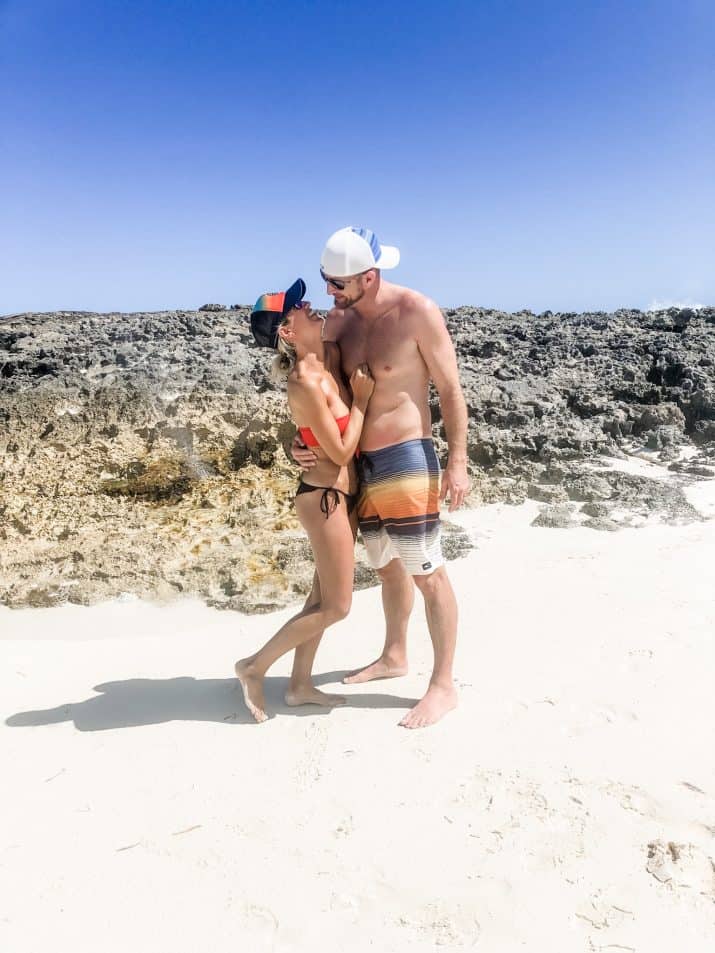 Eat at Chat 'n' Chill – located on Stocking Island this very popular destination is known for it's laid back environment and perfect taste of the Bahamas. Fresh Conch Salad, Conch Burgers, Bahamian Mac n' Cheese, Grilled Fish and a cold Kalik (a Bahamian brewed beer) are what people from all around the world come to try.
World Class Golf Courses – some of the most beautiful and challenging holes all located right along the cliffs and ocean front of the islands. These courses are a must play if you are a golfer. Make sure to bring your clubs!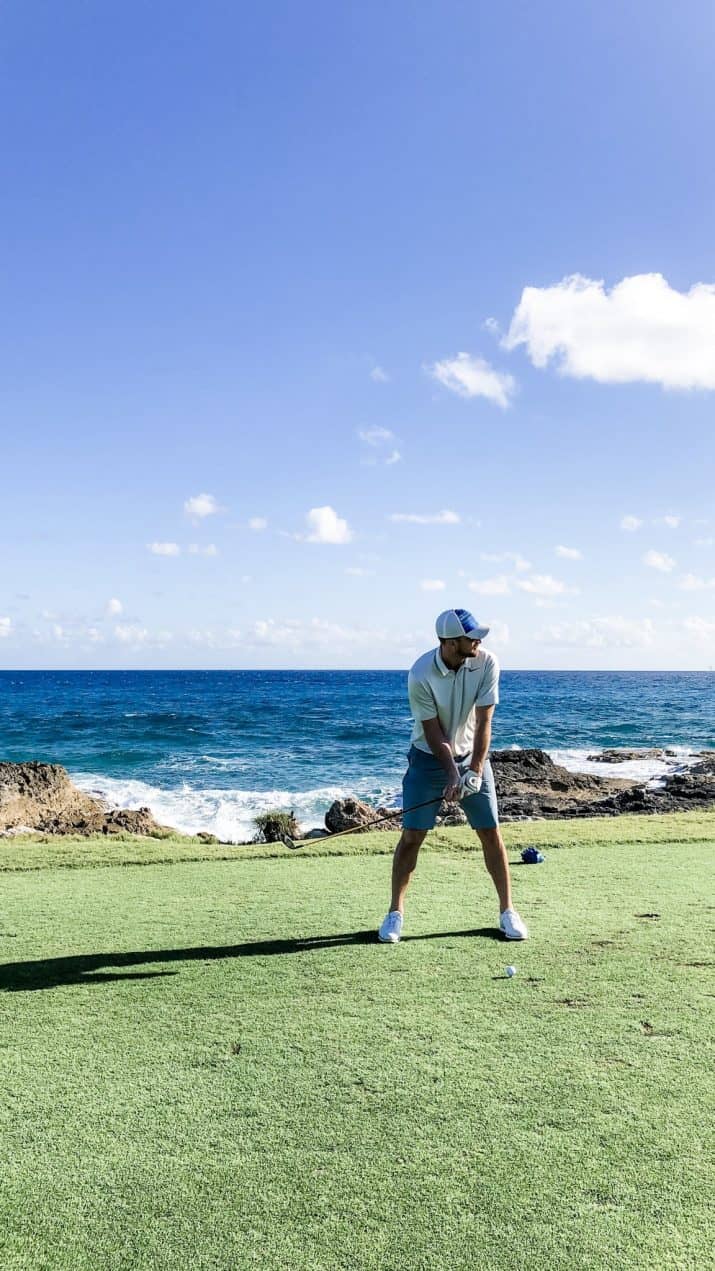 All that to say. You can't go wrong with a trip to the Bahamas! Surrounded by breathtaking aqua water, white sand beaches for days and relaxed island life makes these islands a top travel destination for people. I already want to go back. Hands down one of my favorite trips so far!
So here's to the travel bug and a new desire to be wanderlust!
Your passport is waiting to be stamped!
Where is the next MUST GO place I have to travel to? Do you have any recommendations? Let me know in the comments!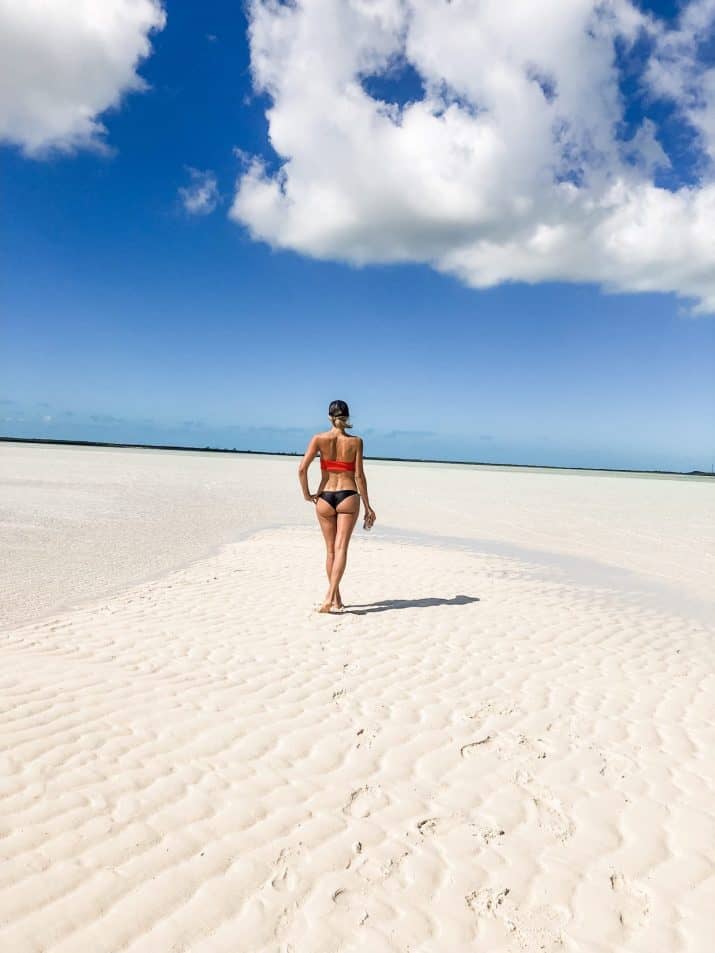 **There are a affiliate links in this post, all thoughts and opinions are 100% mine! Thank you for supporting Joyful Healthy Eats.**

DON'T MISS A RECIPE ->