A recap of my trip to Park City, Utah with a group of professional food bloggers for the Fresh Air Retreat.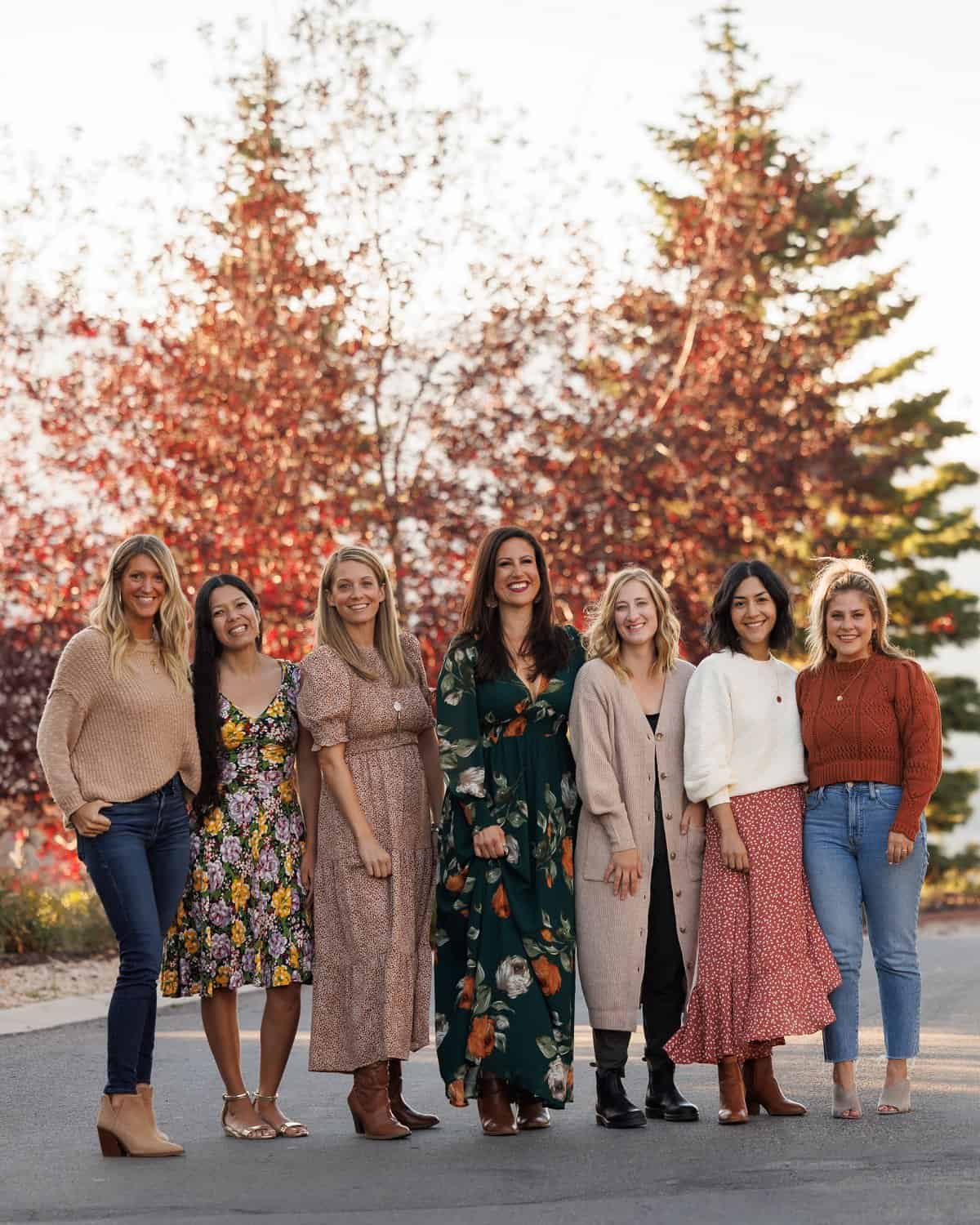 Fresh Air Retreat
Over the years I've had the privilege of attending a few professional blogger retreats. What are blogger retreats you ask? Think of a more intimate conference where you can really get down to the nitty gritty and ask those questions you might not ask in a large group of people. Every time I've gone, I come back challenged, inspired and with a handful of new friends.
The Fresh Air Retreat was hosted by Liz from The Lemon Bowl and Lauren from The Curious Plate. This dynamic dual has hosted several retreats together over the years and I've been lucky enough to attend two of them. They do a fantastic job organizing it, always have amazing brands that sponsor the retreat and bring an incredibly talented photographer to capture every moment of it.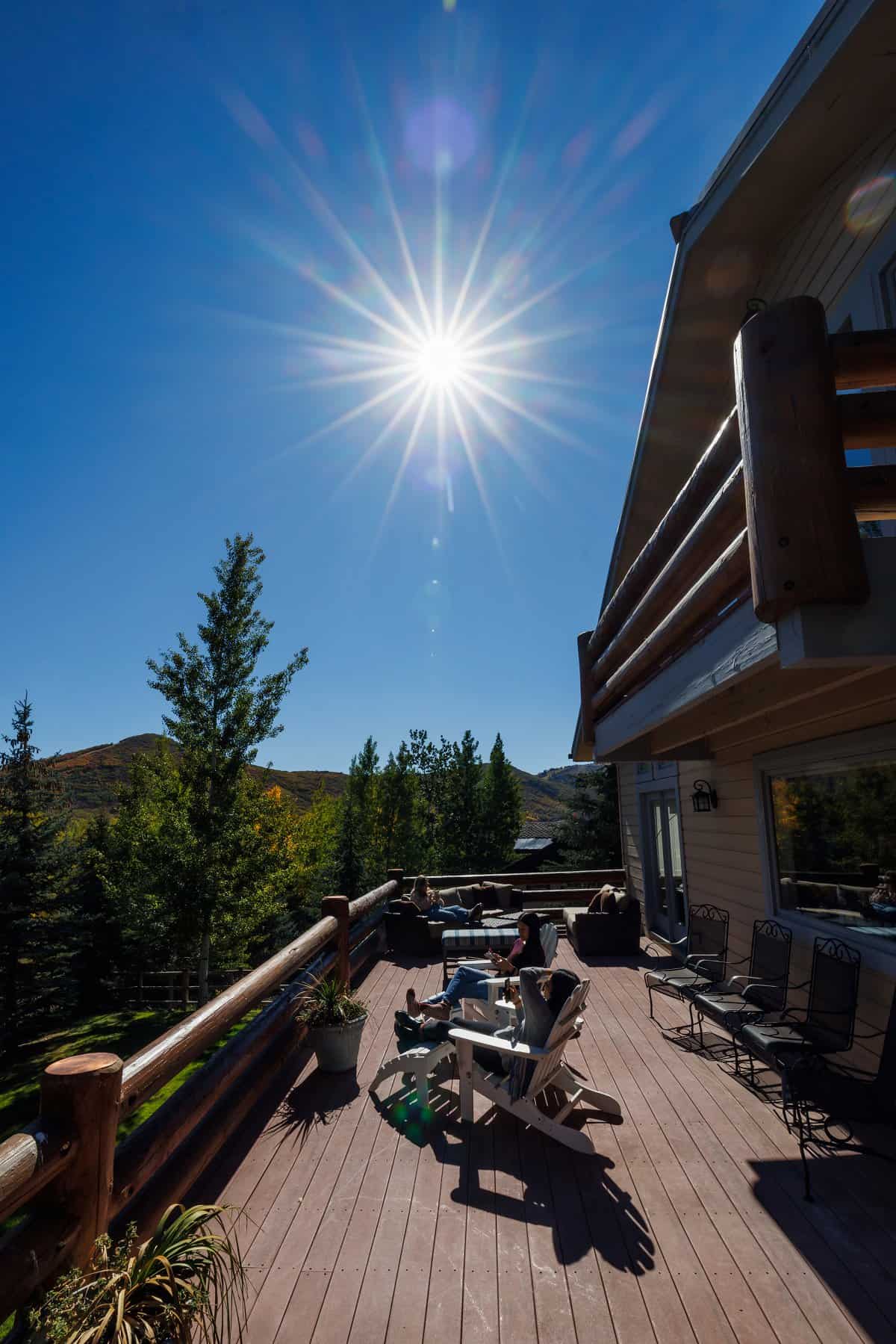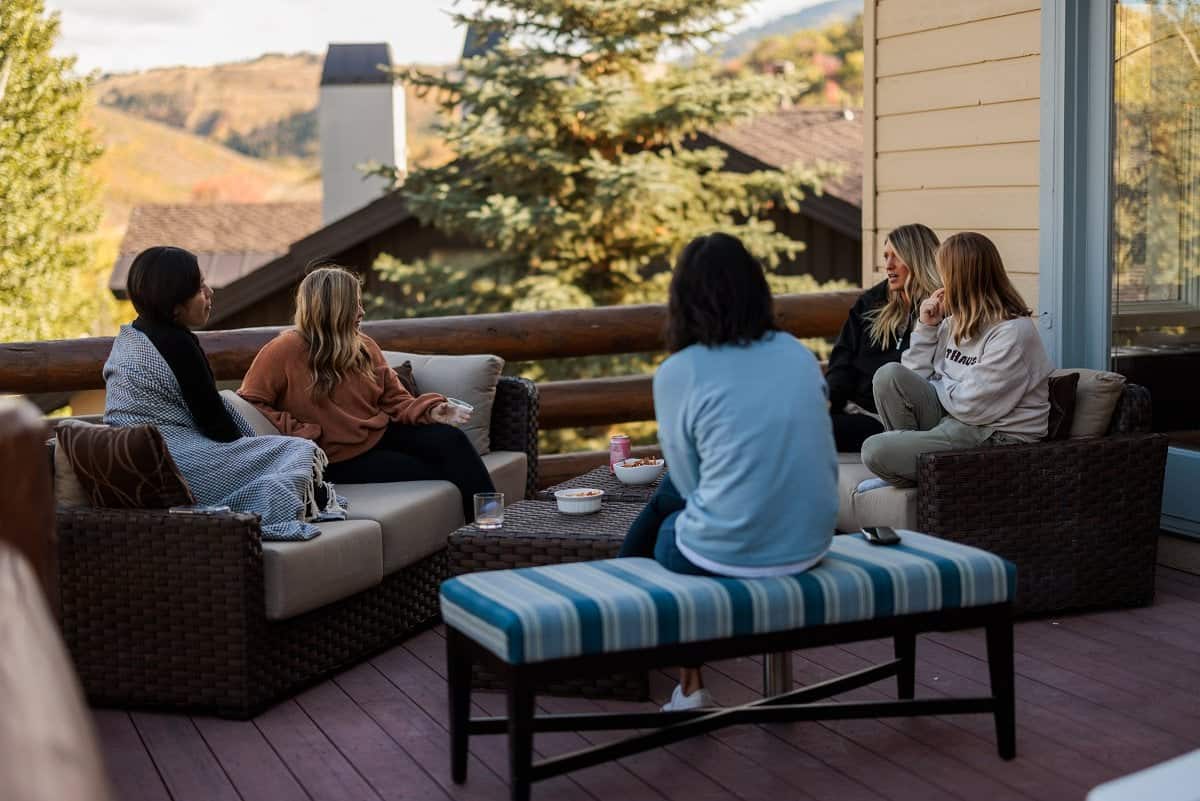 Where Was It
The retreat was held in Park City, Utah. I was super pumped because, one, I had never been to Park City before and two, I watch the Real Housewives of Salt Lake City and was hoping I'd see a few. haha! (side note, I had no luck despite my best efforts)
Park City is about a 45-minute drive from Salt Lake City. That being said, it doesn't seem that long because you're captivated by the beauty of the mountains and gorgeous fall colors all along the way.
We stayed at a breathtaking house on Deer Valley Resort Property. It was on the top of a mountain with gorgeous views all around, you can't get any more picturesque than that. There was a huge back patio filled with furniture and rocking chairs that was so peaceful. I honestly went out there every chance I got. We even had a moose and turkey graze out front. I'm so beyond thankful to Deer Valley Resort and most definitely want to plan a trip back during ski season with the kids!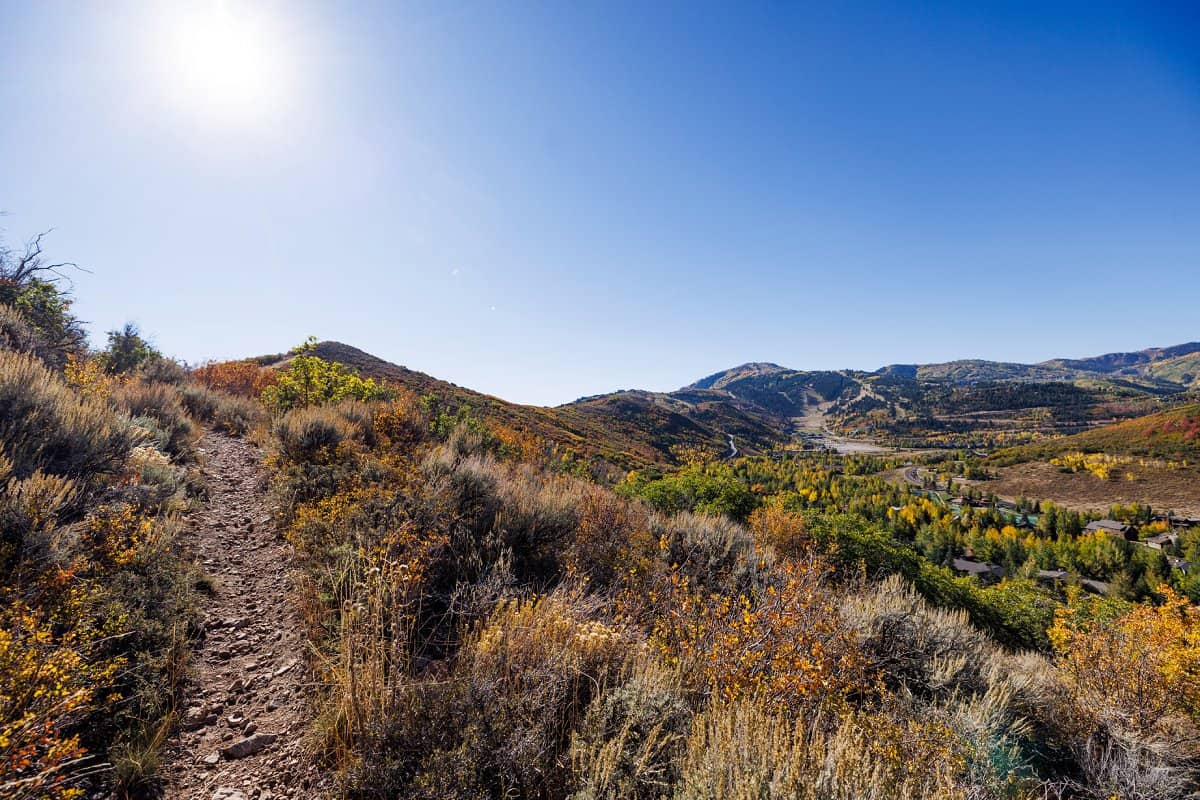 The Food
Fresh Air Retreat was actually the first retreat I've attended where the hosts brought in a Chef to provide most of the meals. I felt so spoiled. The moment I first walked through the doors Chef Trimell Hawkins blew me away with the smells bursting from the kitchen. I knew we were in for a treat, that and he had some pretty good music playing! haha!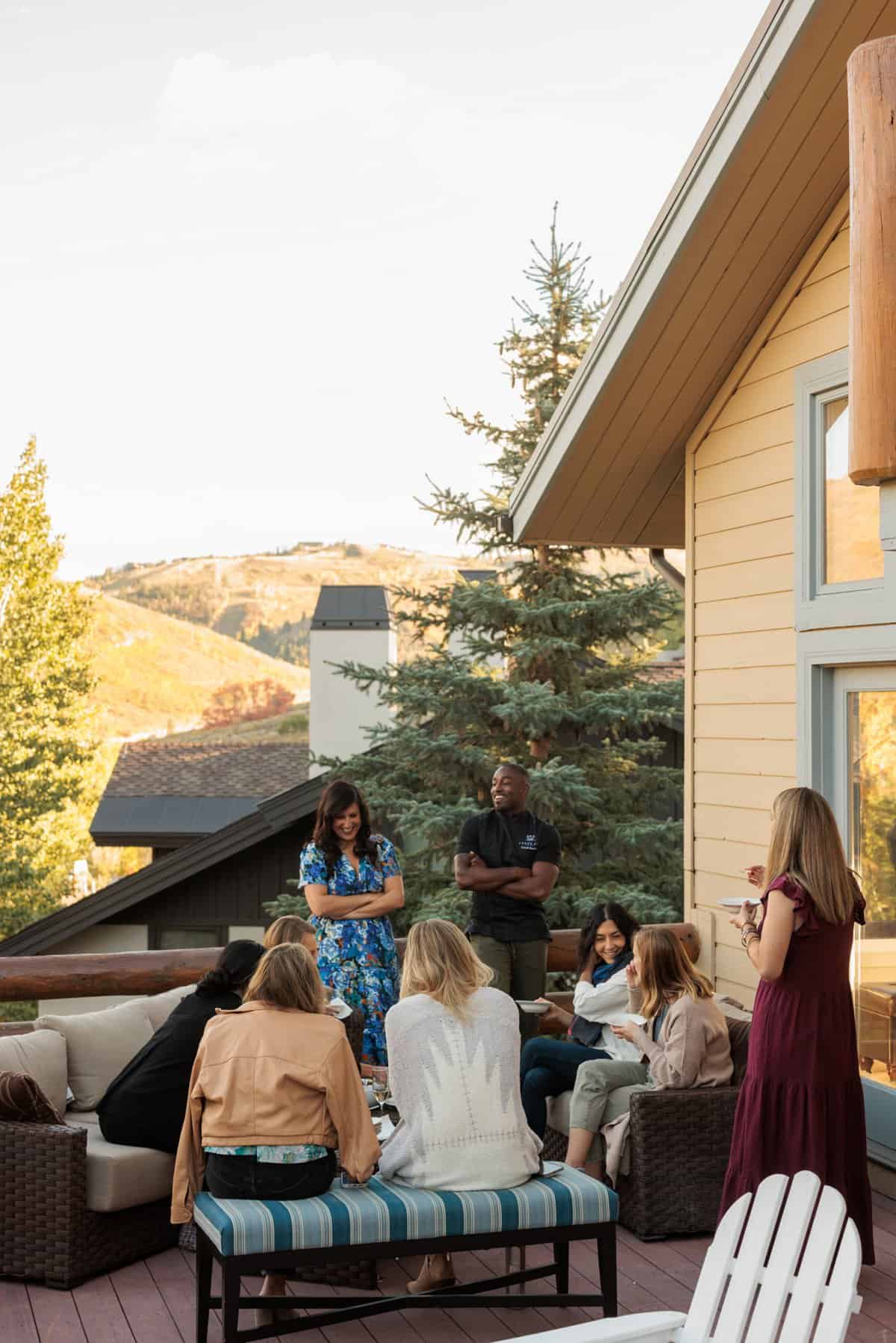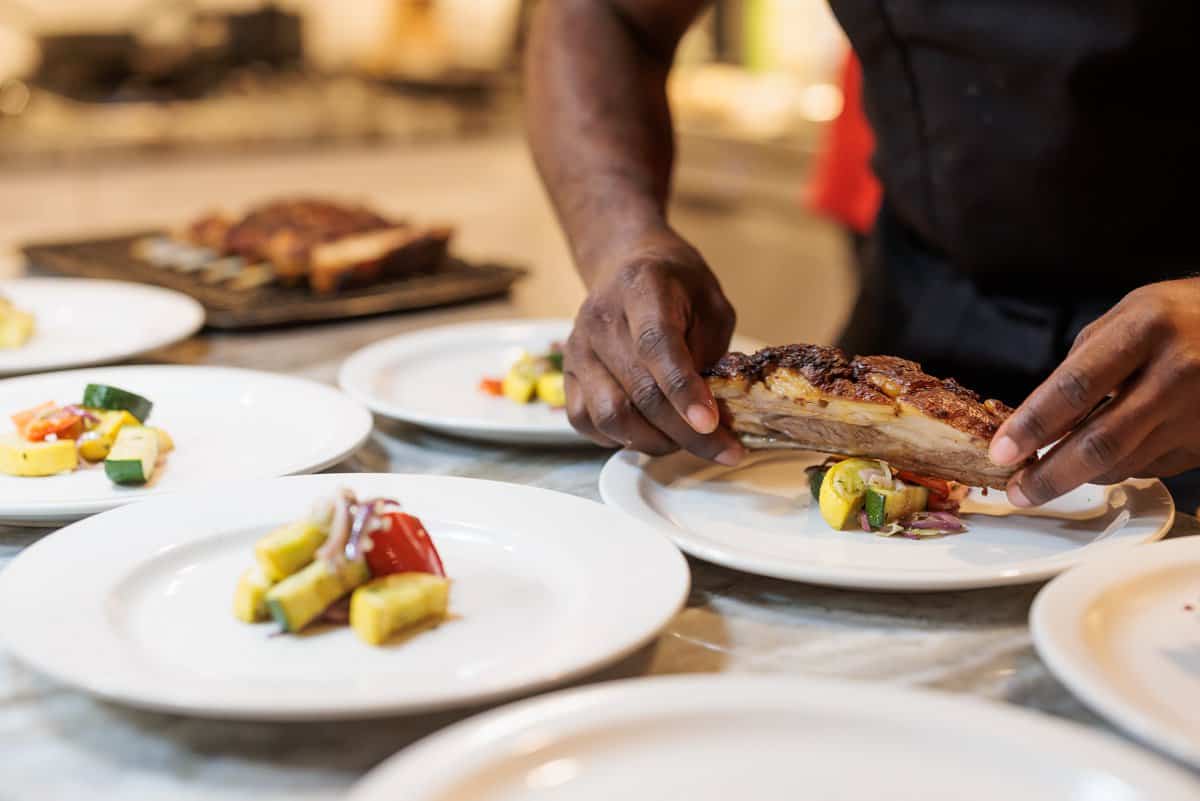 Once everyone arrived, he pulled out a spread of mouthwatering appetizers from Vegan Stuffed Mushrooms that I'm legit obsessed with to Bacon Wrapped Scallops with the most amazing Red Pepper Sauce you'll ever taste. Then Chef led us through a mind-blowing lamb tasting menu from food he got at the farmers market that day. My favorite, hands down, was the comforting Lamb Stew he made. But the Slow Braised Lamb Rib with slathered with this ridiculously flavorful BBQ sauce was one to boast about. (like for real, I've never tasted anything like it) All weekend long, he kept delivering on the flavor. Whether it was a crazy breakfast spread or light lunch, he even gave us a couple of cooking tips which are always my favorite.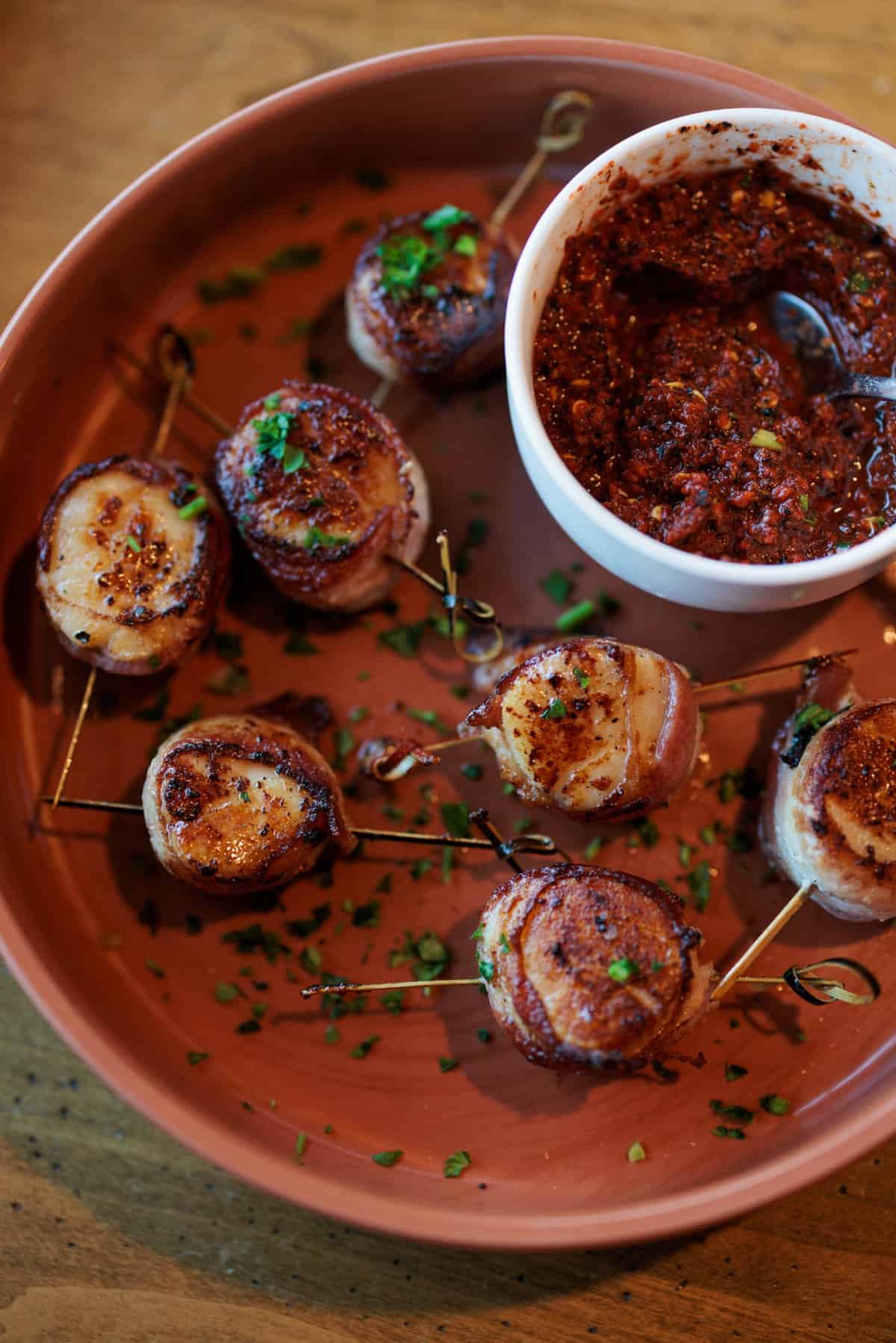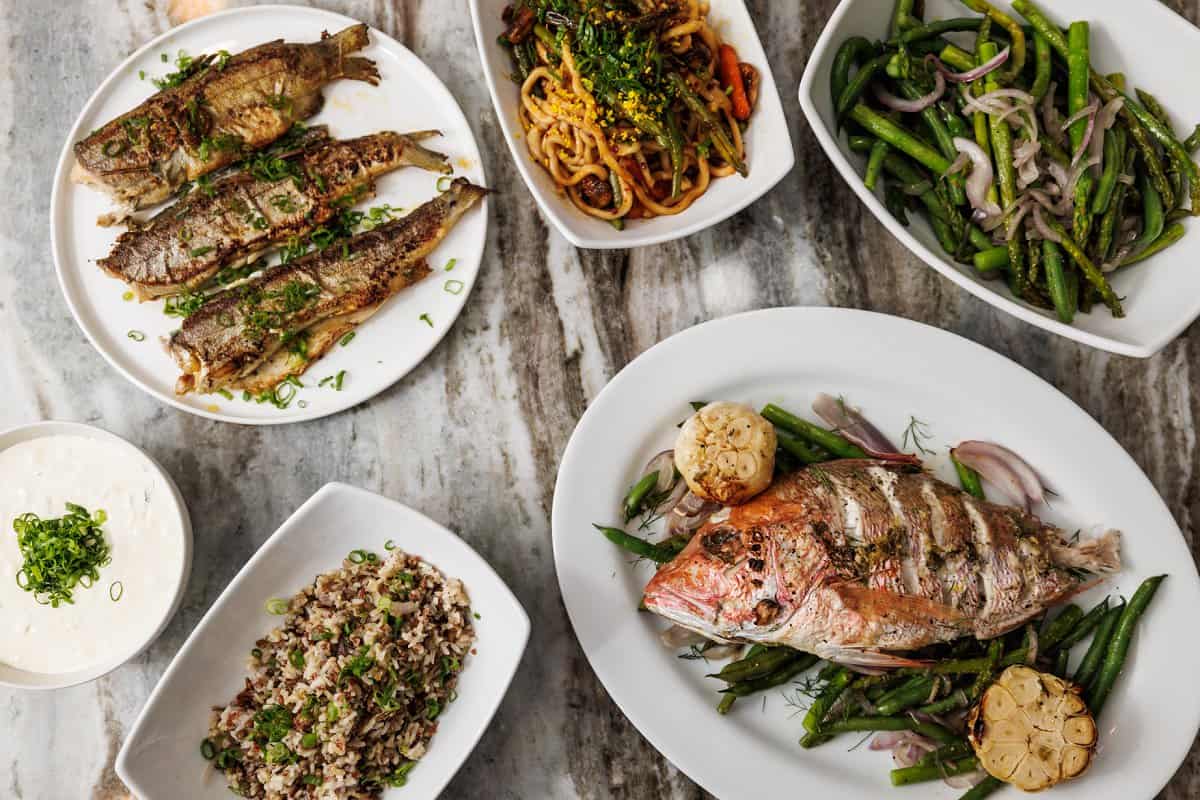 We were also hosted by High West Distillery for lunch on Tuesday. If you ever go to Park City, go there its worth it. Not only is the bourbon bomb (I brought a bottle back for Mike) but the food was phenomenal. I had these Bison Street Tacos with Pickled Onions that were OMGee good! And that's saying something because I'm from Texas.. I know tacos! A couple of other places we went to were Tupelo Restaurant and Alpine Distillery. Also, both highly recommend those as well!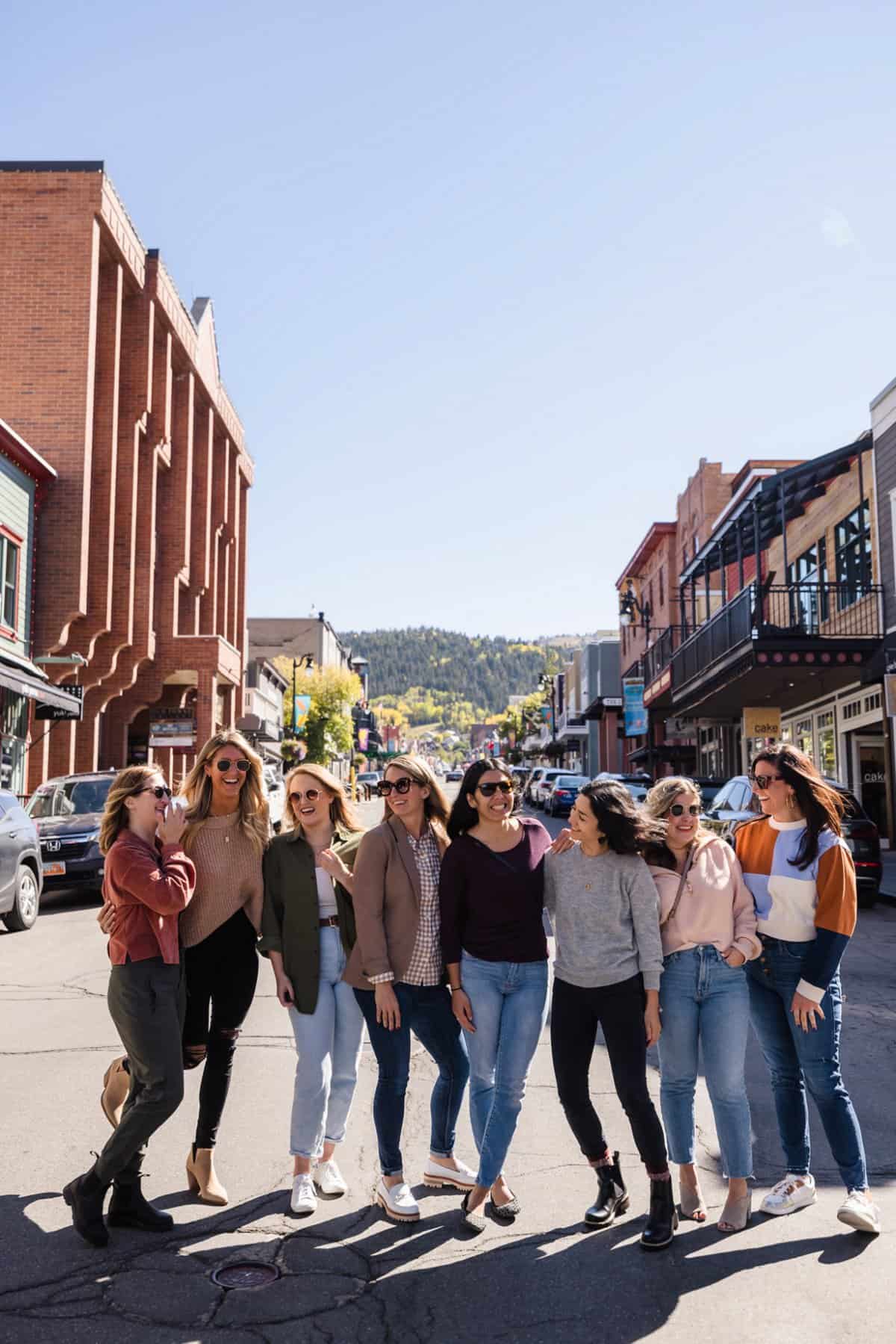 The Brands That Made it Possible
Tuesday morning we woke up to the most delicious array of all things JUICI apples thanks to Starr Ranch Growers. Chef Trimell spoiled us with homemade Apple Turnovers, fresh Apple Butter, Apple Cinnamon Oatmeal and of course fresh apples with caramel so you could really taste that crisp juicy crunch JUICI apples are known for. I'm so obsessed I legit smuggled some home to Texas! (good news is now they are sold in Costco nationwide)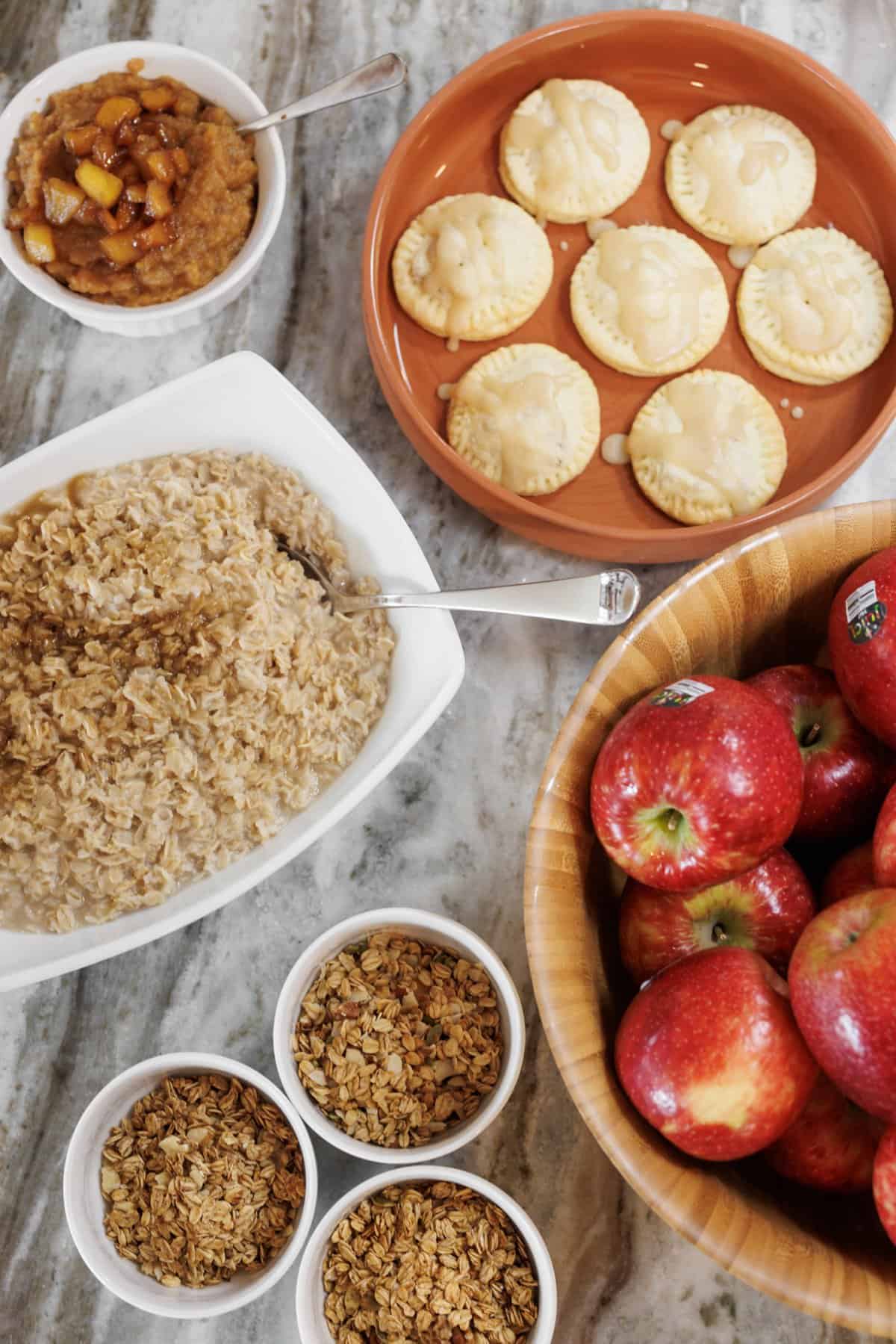 Justin's Nut Butters was the star of the show Wednesday morning and holy moly. It was nut butter in all its glory. My favorite combo by far was the Vanilla Almond Butter + Cinnamon Almond Butter on toast topped with sliced bananas and chia seeds. Go try it, stat! Also, their to-go nut butter packages are a great quick source of protein when you need it. I'm totally going to start keeping them in my purse. They came in handy on our nature hike after breakfast.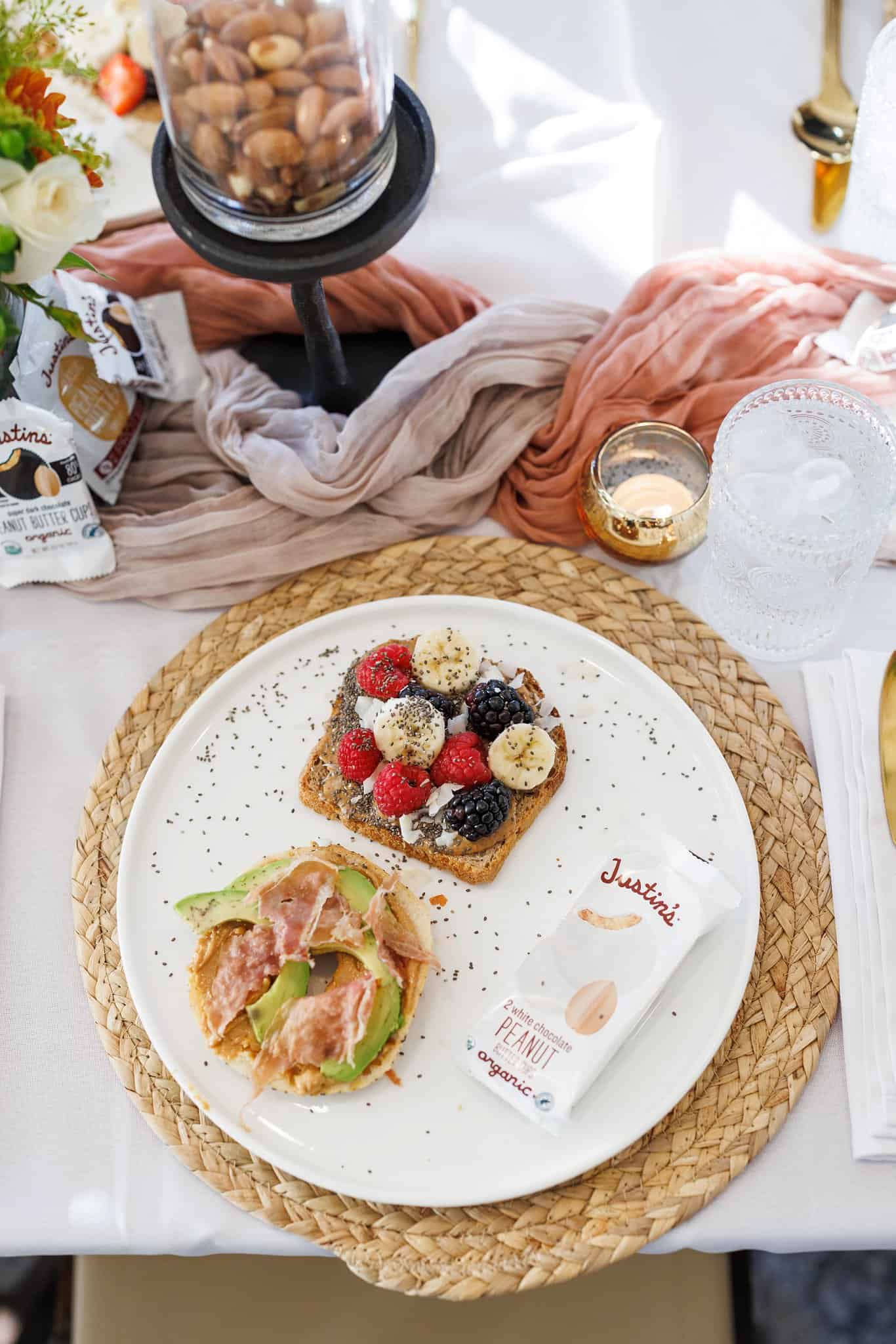 Creminelli Fine meats led us through a charcuterie board-making class where we learned how to turn food into artwork and I made my first salami rose. Want to see food bloggers get competitive? Give them fancy meats, cheeses and all the fixings. haha! It was an absolute blast and the perfect "happy hour" entertainment.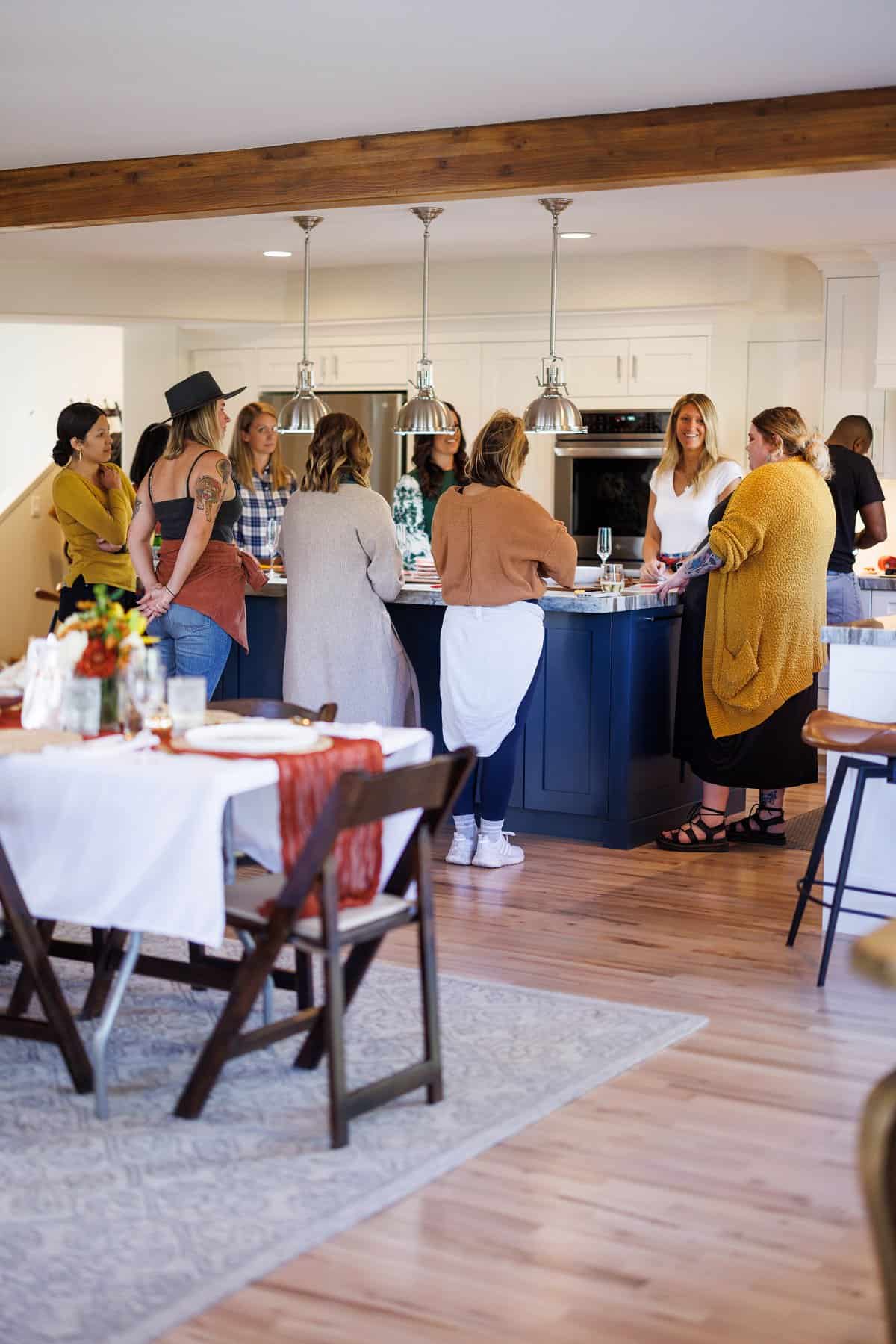 Overall so beyond thankful for my business, the people I meet along the way and all the brands I am honored to work with.
Moral of the story. Go to Park City, Utah. Bring a good group of friends. Hire a chef and eat lots of food. The end!
DON'T MISS A RECIPE ->