Crispy Moist Gluten Free Pumpkin Waffles then topped with a Vanilla Pecan Maple Syrup – the perfect fall breakfast!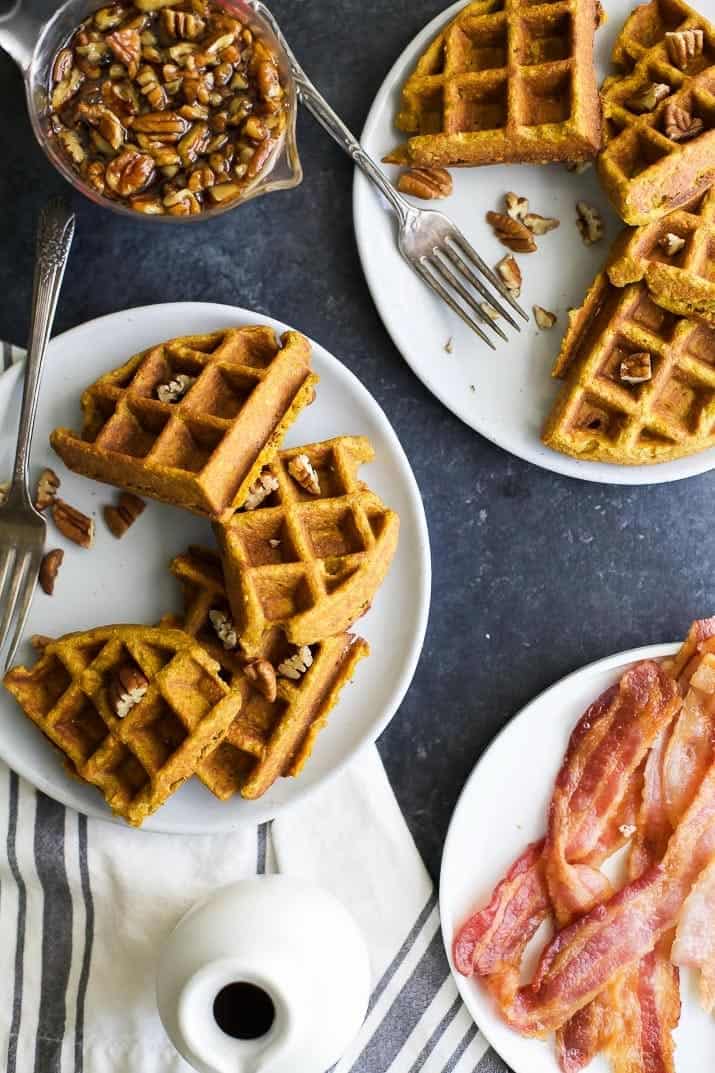 Crispy Moist Gluten Free Pumpkin Waffles made with oat flour, filled with pumpkin puree, pumpkin spice flavor then topped with a Vanilla Pecan Maple Syrup – the perfect fall breakfast!
Breakfast is kinda my jam. I could basically eat it non-stop three times a day seven days a week and never get bored.
The funny thing is, breakfast never use to be my thing. In fact, I rarely ate breakfast growing up. It more consisted of those toaster streusels filled with fruit you'd warm up in the toaster and drizzle with frosting. Even in college I wouldn't really eat breakfast, it was a granola bar and I was out the door for class.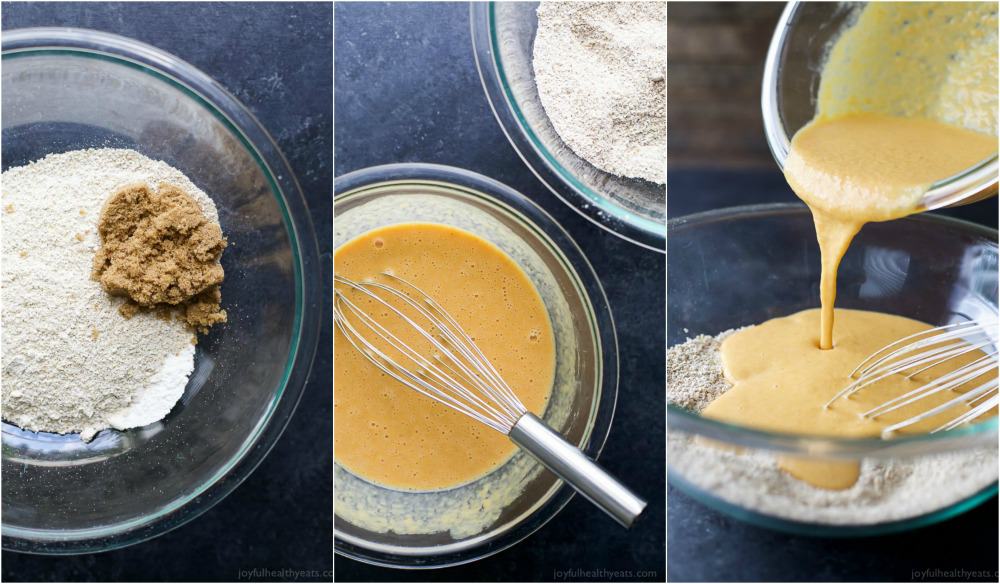 I would say it's a new addiction. Probably within the past 3 years where I have fallen in love with all things breakfast. There is something nostalgic to me about it. Waking up, making a cup of coffee, slowly walking into the morning and making a good breakfast. Maybe the "good vibes" I get from a well put together breakfast carry through the rest of the day. I have been known to make breakfast for dinner multiple times during the week.. things like avocado toast topped with an egg, sweet potato hash, yogurt and granola or pancakes. I don't discriminate all breakfast options are free game in my book!
One thing I don't make often though are waffles.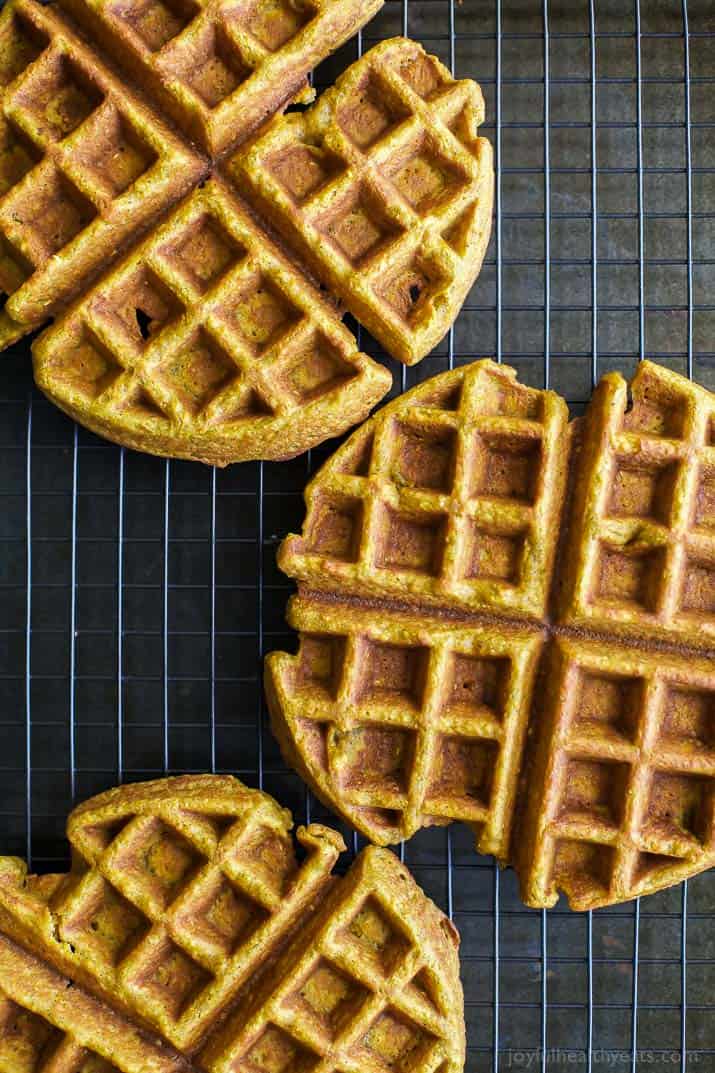 And honestly I'm not sure why. Whenever I do make them I love them, especially topped with peanut butter and bananas. YUM!
Plus I have this amazing Kitchen Aid Waffle maker that is like the mac daddy of all waffle makers. This this is heavy as all get out and you can make two waffles at once. Which comes in really helpful when you're making waffles for a crowd.. which I was doing during Hurricane Harvey when we had extra guests at the house.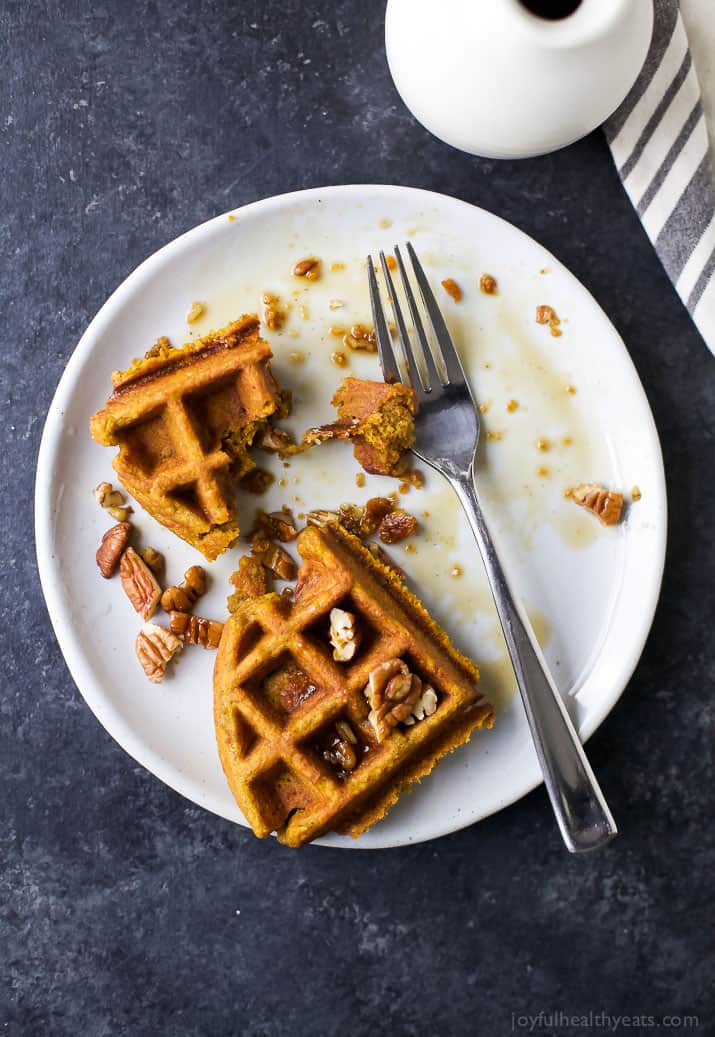 Usually I make my waffles from a box. Ahhh gasp!
If I'm feeling adventurous and want to make them from scratch I'll usually use white whole wheat flour. This time around I wanted to try and make them gluten free. Lately I have been making a lot of baked goods with homemade oat flour. It's super easy to make because literally all you do is throw the gluten free oats in a blender or food processor then turn it on until you end up with flour or something that looks like it has a powder like consistency. (which takes about 3-5 minutes)
For these Pumpkin Waffles, once I had my "flour" base it was just adding flavors after that. These waffles are light, airy, moist and still crispy on the outside. It's basically everything you're looking for in a waffle – crunchy on the outside and soft on the inside. Plus filled with pumpkin spice flavor.. because duh it's FALL and we must PUMPKIN-IFY ALL THE THINGS!
The kicker for me in the recipe though was my genius idea (clearly I am humble about this) to make a Vanilla Pecan Maple Syrup.
No plain old maple syrup here. And honestly the syrup was super easy to make. You just start with a base of maple syrup then add vanilla bean paste and chopped pecans, simmer it so the flavors combine and that's it. I chose the vanilla bean paste because I like the flavor better and it gives you little specks of vanilla bean throughout. You'll love it!
If you're looking for something fun and delicious to make for breakfast this weekend or dinner throughout the week this is definitely a recipe worth making! It's gluten free, filled with pumpkin flavor and incredibly satisfying!
Bon Appetit friends!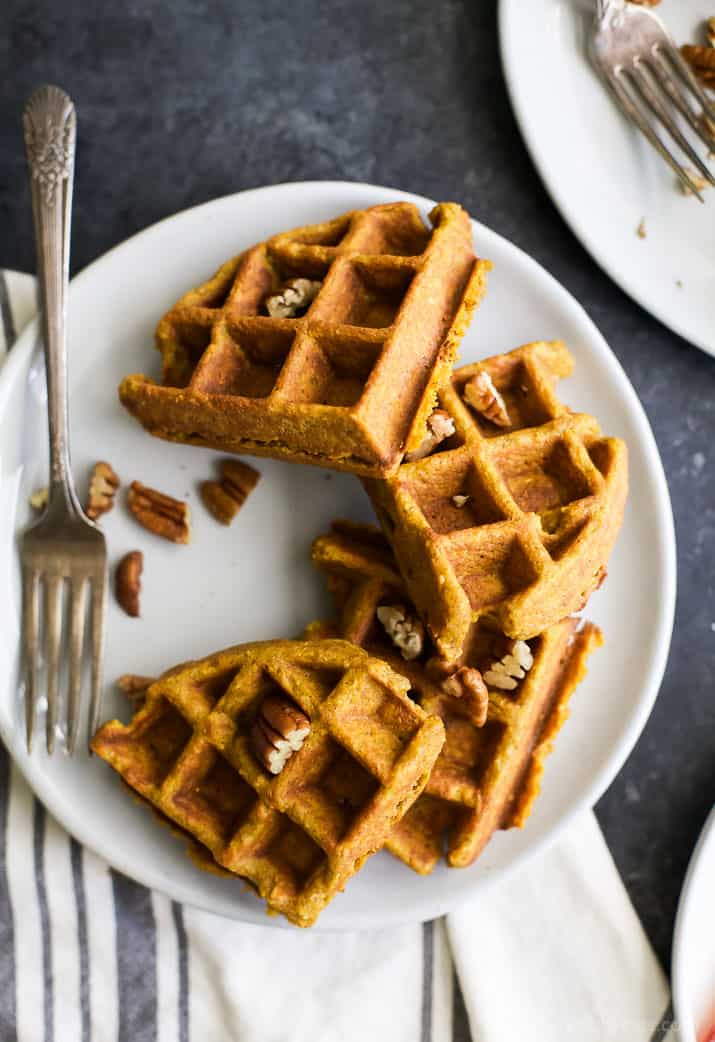 Pumpkin Waffles with Vanilla Pecan Maple Syrup
Author:
Krista @ JoyfulHealthyEats.com
Nutrition Information
Serving size:

½ waffle

Calories:

272
Fat:

17 g

Saturated fat:

12 g

Sugar:

8 g

Sodium:

353 mg

Fiber:

3 g

Protein:

7 g

Cholesterol:

71 mg
Recipe type:
Breakfast, Holiday, Gluten Free, Kid Friendly
Prep time:
Cook time:
Total time: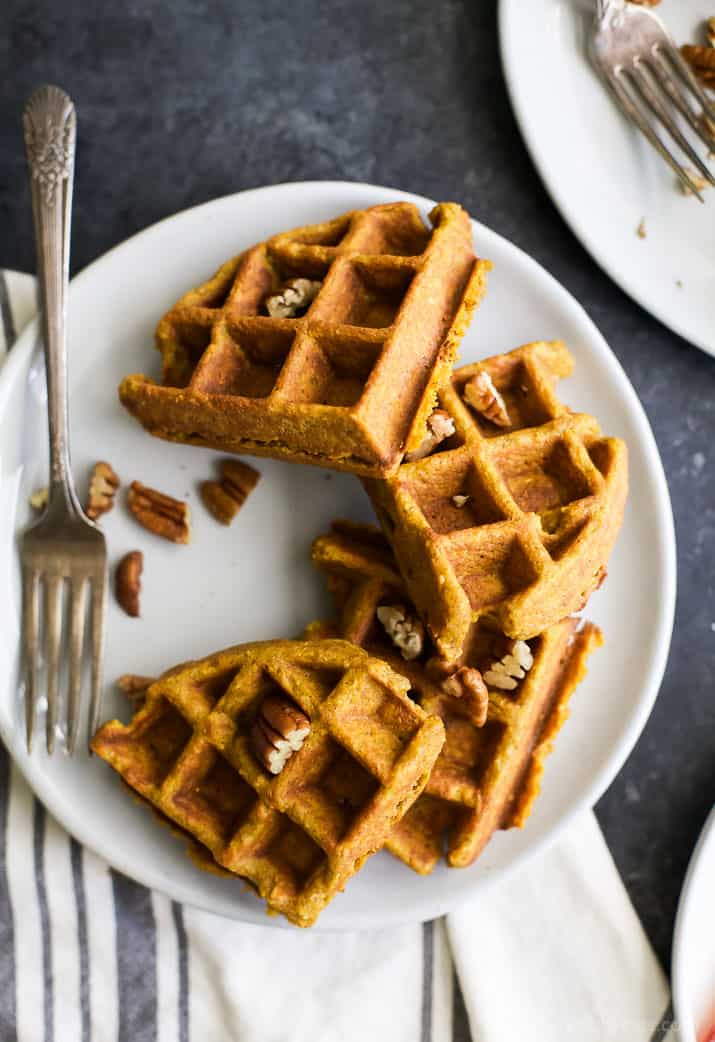 Crispy Moist Gluten Free Pumpkin Waffles made with oat flour, filled with pumpkin puree, pumpkin spice flavor then topped with a Vanilla Pecan Maple Syrup - the perfect fall breakfast!
Ingredients
Pumpkin Spice Waffles
2¼ cups gluten free oats
¼ cup splenda brown sugar blend
1 teaspoon baking powder
1 teaspoon salt
1 teaspoon ground cinnamon
1 teaspoon pumpkin pie spice
3 eggs
½ cup + 2 tablespoons pumpkin puree
½ cup coconut oil, melted
2 teaspoons vanilla extract
⅔ cup lactose free milk (or whatever milk you'd like to use)
Vanilla Pecan Syrup:
⅓ cup roughly chopped pecans
½ cup maple syrup
1 teaspoon vanilla bean paste
Instructions
To a food processor add gluten free oats. Blend until the oats turn into a flour or powder. About 3-5 minutes. You may need to stop the food processor and move the oats around a bit to make sure they all get chopped.
Remove from processor and place in a large bowl. Then add splenda brown sugar blend, baking powder, salt, ground cinnamon and pumpkin pie spice. Stir the dry ingredients together and set aside.
To a medium bowl add, 3 eggs, pumpkin puree, coconut oil, vanilla extract and milk. Using a whisk, stir everything together.
Pour the wet ingredients into the dry ingredients. Using a spatula combine the wet and dry ingredients until they are thoroughly mixed. Let sit for 2-3 minutes to let the oats soak up the liquid.
Heat a waffle iron to high heat.
Spray with cooking spray and pour ¾ -1 cup of the pumpkin waffle batter into the waffle iron. Cook until crispy on the outside. About 3-4 minutes.
While the waffles are cooking. To a small saucepan add chopped pecans, maple syrup and vanilla bean paste. Stir and bring to a simmer. Remove from heat and top each waffle with the Vanilla Pecan Maple Syrup mixture.
IF YOU MAKE THIS RECIPE, BE SURE TO SNAP A PIC AND HASHTAG IT #JOYFULHEALTHYEATS. I LOVE SEEING WHAT YOU MAKE!
Want More Fun & Festive Fall Breakfast Recipes?
Egg White Vegetable Breakfast Casserole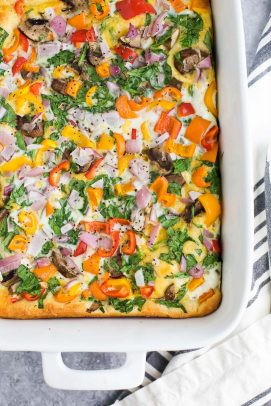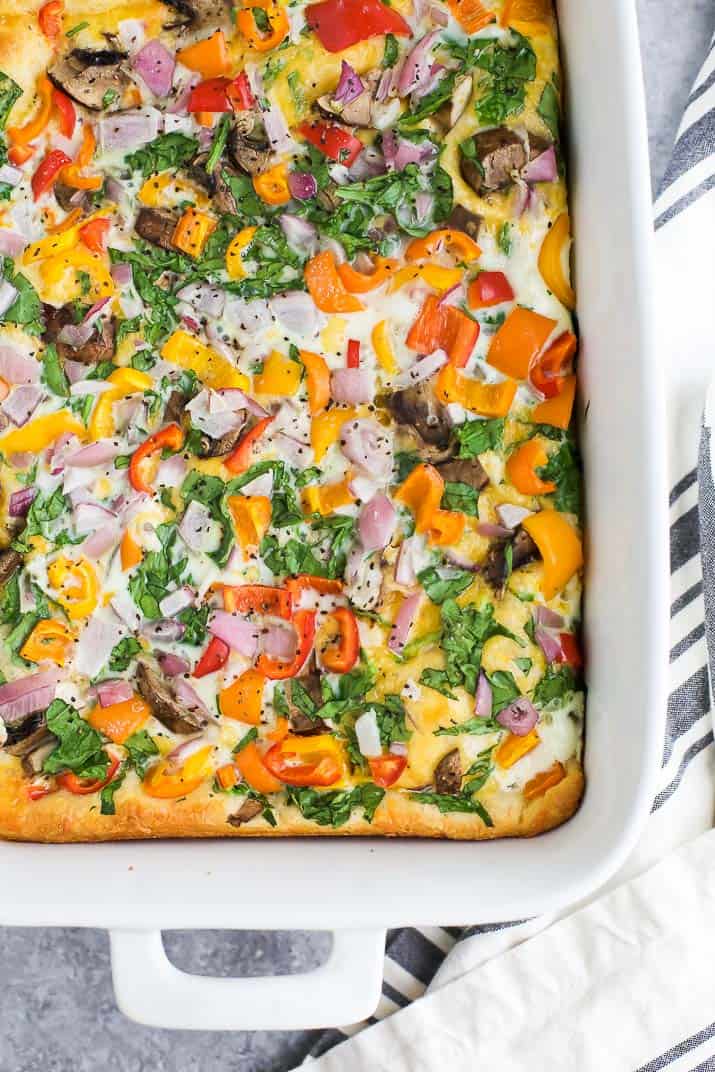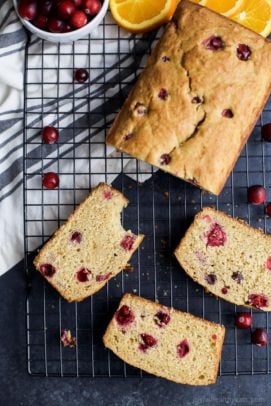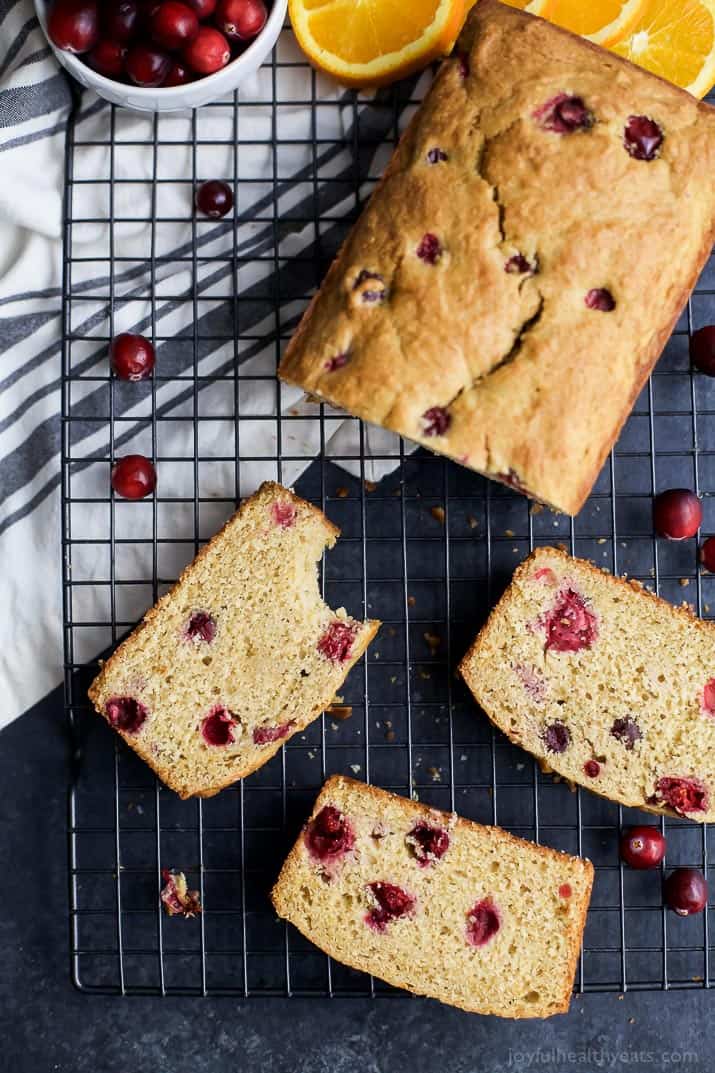 Smoky Bacon Sweet Potato Hash & Eggs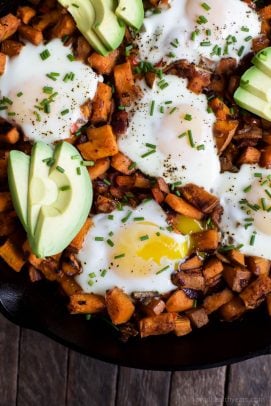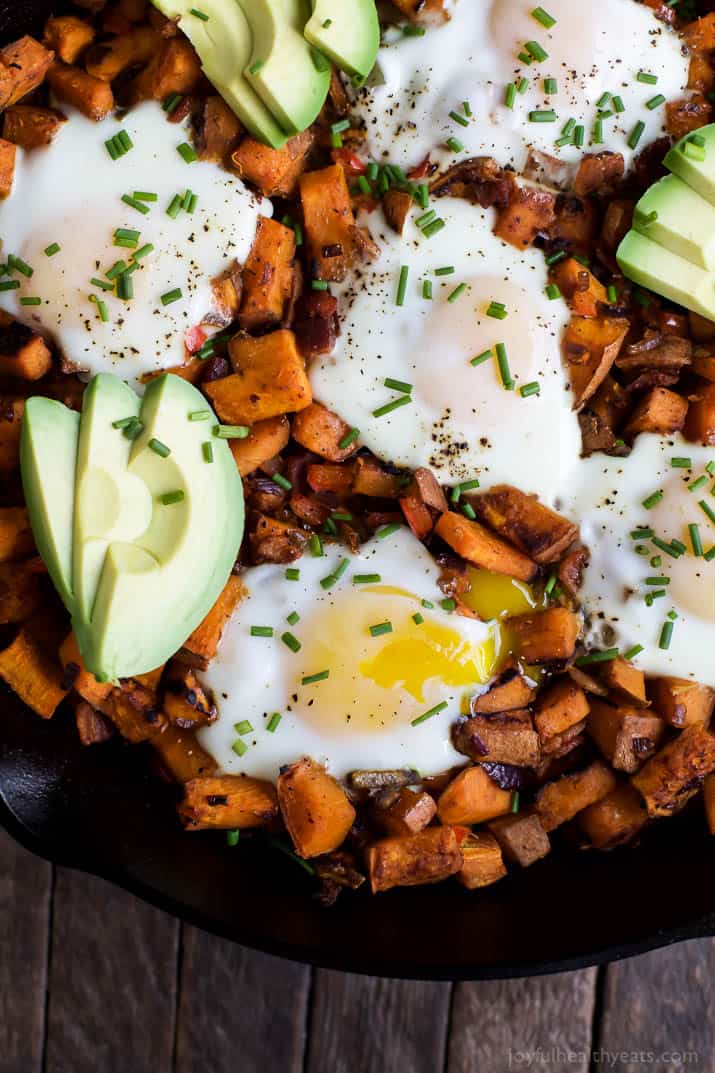 DON'T MISS A RECIPE ->