The Ultimate Holiday Gift Guide for the Food Lover – this baby has everything you can dream of. From subscriptions you must sign up for, to my favorite brands and fun unique foods that are a game-changer in your pantry.
If you're a gift guide lover like me, you need to check out my Gift Guide for the Fitness Lover or Gifts Under $35.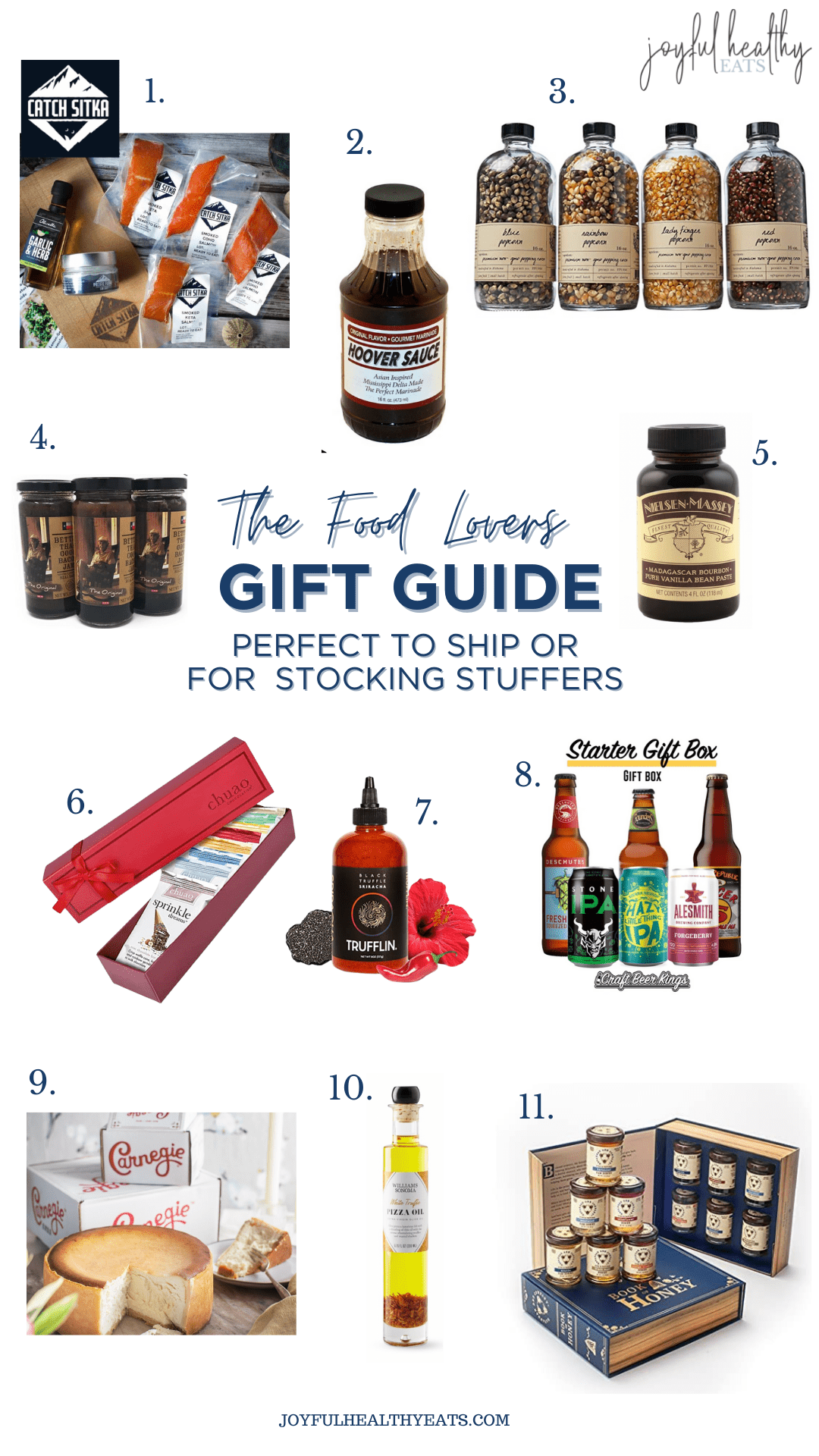 Let's Breakdown the Holiday Gift Guide
What foodie doesn't love more food!! This unique Holiday Gift Guide is all about surprising the Food Lover in your life with some new and different foods they are sure to fall in love with. Whether you are looking for stocking stuffers or the perfect gift to send, I have you covered with this Food Lovers Holiday Gift Guide.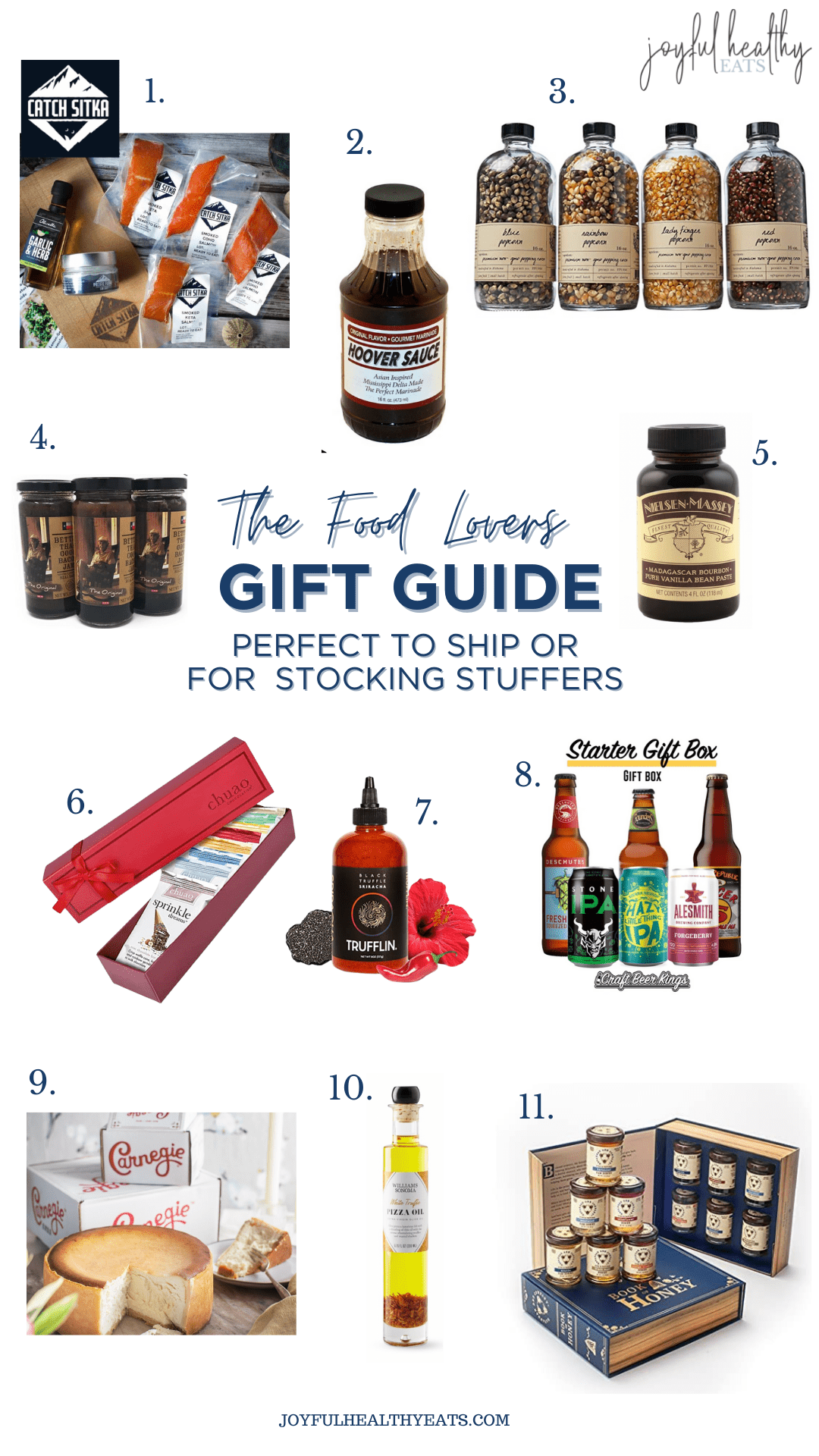 1. Wild Alaskan Applewood Smoked Fish Gift Box: Wild Alaskan Salmon is hands down my favorite! This is the perfect treat as a Holiday Appetizer or the perfect gift to send! Use code JOYFUL15 for $15 off the first box for new customers!
2. Hoover Sauce: My girlfriend is from Mississippi and introduced me to this ahhhmazing marinade. It is packed with delicious flavor and perfect for any meat!
3. Heirloom Popcorn Gift Box: The perfect family gift! What is better than snuggling up on the sofa with freshly popped popcorn and watching Christmas movies!
4. Bacon Jam: A Holiday Gift Guide Must! Y'all know I love a Charcuterie Board, and no Burger Board is complete without Bacon Jam! This jam is the perfect stocking stuffer and is my go-to brand!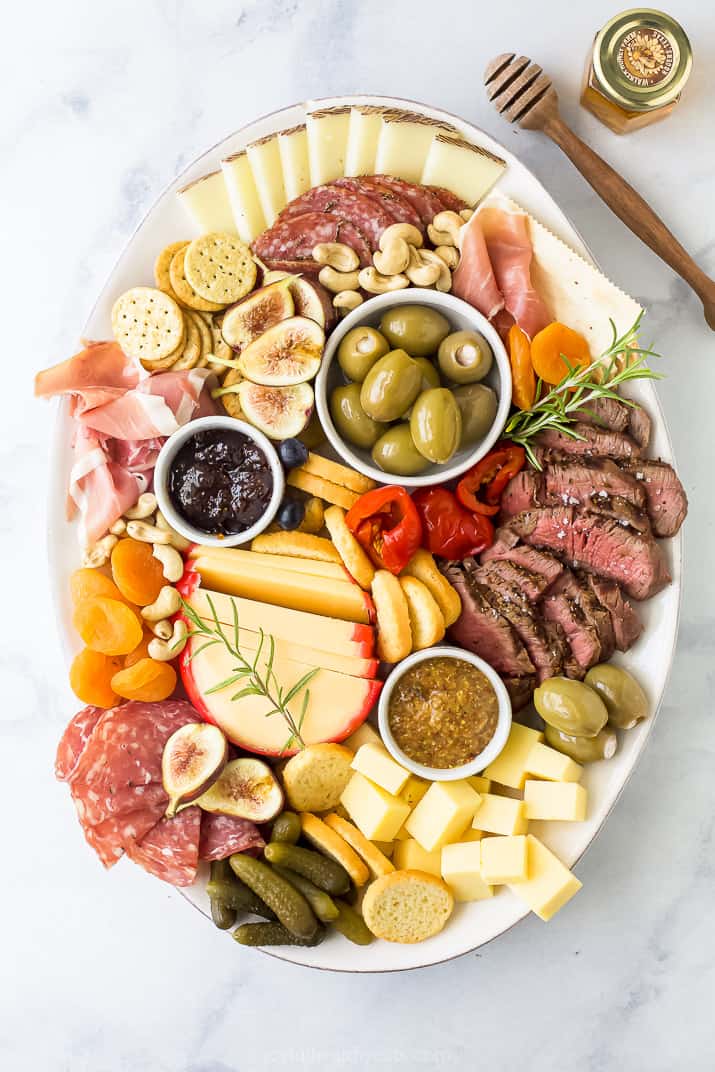 5. Vanilla Bean Paste: A must-have ingredient for the baker in your life! Vanilla Bean Paste will take baked goods from good to extraordinary! The perfect stocking stuffer.
6. Chuao Chocolatier Gourmet Gift Box: Perfect for the chocaholic in your life. A mix of sweet and savory minibars. A fun gift for all to sample.
7. Trufflin Sriracha Hot Sauce: If you know me, you know I am not afraid to add a little heat to a dish! And if there is anything better than a little spice, it's a little spice plus truffles! The perfect combo!
8. Craft Beer Kings: The gift that keeps on giving! I got Mike a craft beer box for Christmas last year,and he loved it! I got him a monthly subscription and it was so fun. He got to test out so many new craft beers, and found a few new favorites!
9. Carnegie Cheesecake: The most delicious cheesecake a New York Staple. The perfect gift if you are looking to send a gift, and it doubles as Christmas dessert!
10. White Truffle Pizza Oil: A repeat from last year's Holiday Gift Guide, but it is too good not to include again this year! We have been loving our Ooni Pizza Oven, and adding a little drizzle of this truffle oil takes it next level delicious!
11. The Book of Honey: Every honey has a story! I am already envisioning all the fantastic recipes to make with six different flavors of honey! I can't wait to add this to my Holiday Cheese Board!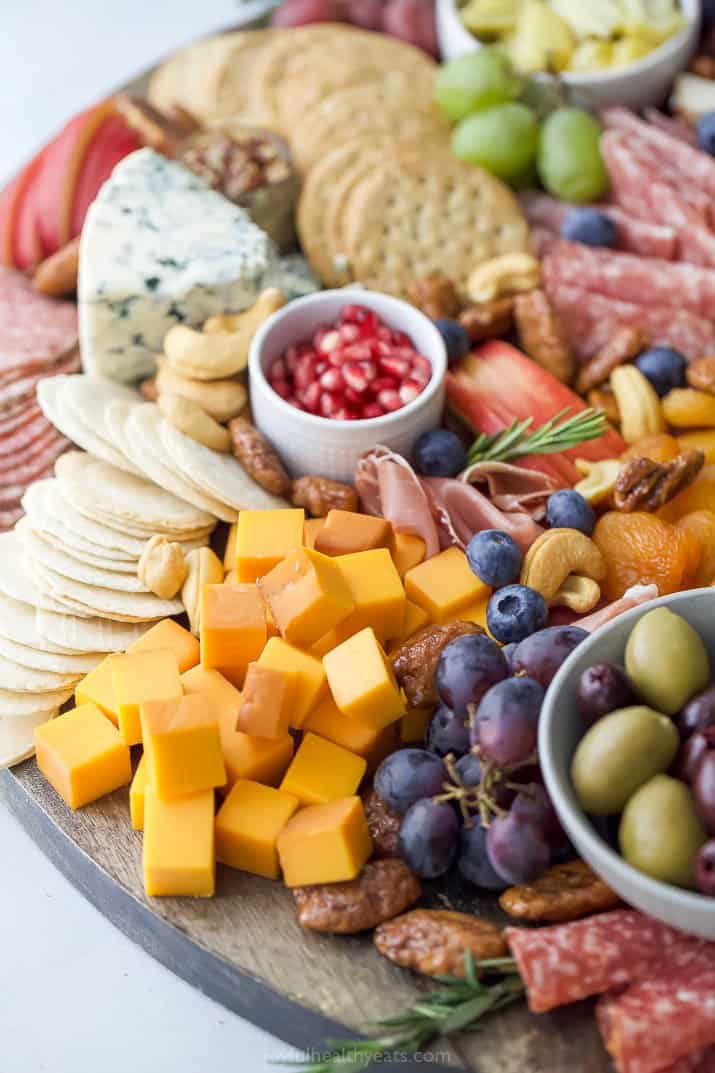 Shop This Recipe

Looking for More Holiday Gift Ideas?
Don't let this Christmas shopping season get you stressed! Whether you are looking for holiday gifts for the Home Chef, Fitness Lover, or Gifts for her, I have you covered! Happy Shopping!!
DON'T MISS A RECIPE ->
FACEBOOK | TWITTER | PINTEREST | BLOGLOVIN | INSTAGRAM