These Juicy Grilled Chicken Breasts have a caramelized coat of homemade raspberry chipotle BBQ sauce. This recipe is perfect for a quick, easy and tasty weeknight meal!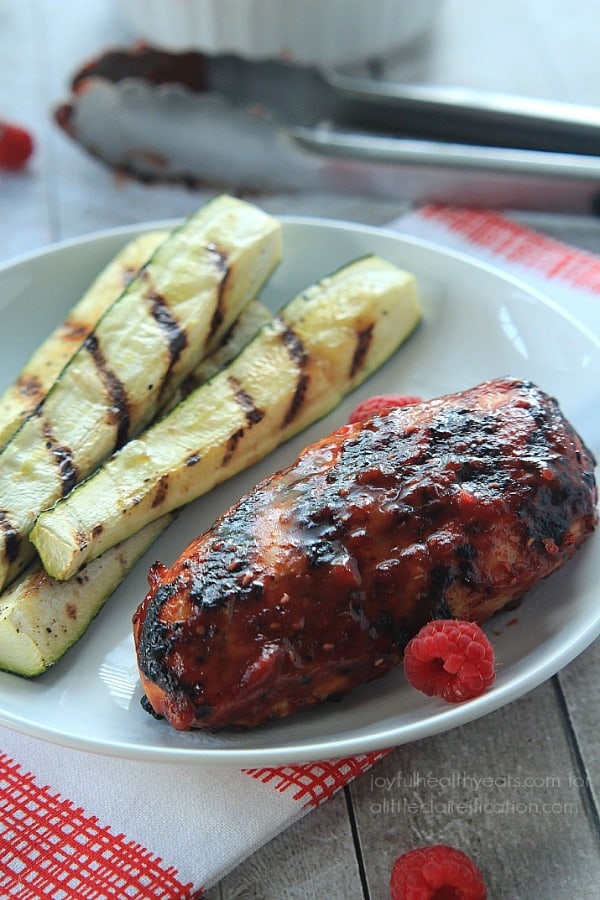 Grilled Chicken Breasts with Raspberry Chipotle BBQ Sauce
Can you believe its Friday already?
I can't!
I feel like this week has flown by.
But I guess part of that is because I got the flu on Wednesday and have been knocked out since.
Even as I'm writing this now I have only had a bowl of soup and a couple of crackers in my bell over the past 2 days.
So definitely exhausted and dehydrated.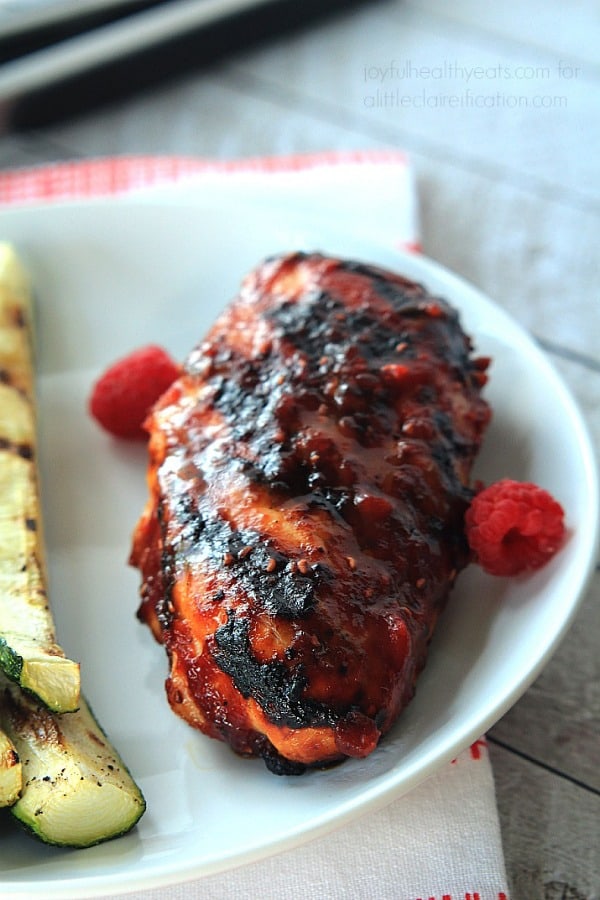 But I had to show you the recipe that I'm sharing over at A Little Claireification today!
Not sure if you remember but on the 4th of July I posted this delicious Homemade Raspberry Chipotle BBQ Sauce.
Have you ever made your own BBQ Sauce from scratch?
It's a lot easier than you think and literally takes a couple of minutes. The best part is you can influence the flavor of the sauce however you want. I tend to like a sweeter bbq sauce as opposed to a more vinegar based one so alot of my BBQ sauces will have a sweetener of some sort. Which is perfect when you are you using it to grill because the sugars in the sauce help caramelize on what you grilling.
What does that mean? Deliciousness in the works.. thats what it means!
Todays recipe has that Raspberry Chipotle BBQ Sauce as the star of the show. All you do is slather it all over the grilled chicken and viola. Dinner!
Done and on the table in less than 30 minutes, eaten and gone in less than 10 minutes. I hope you enjoy!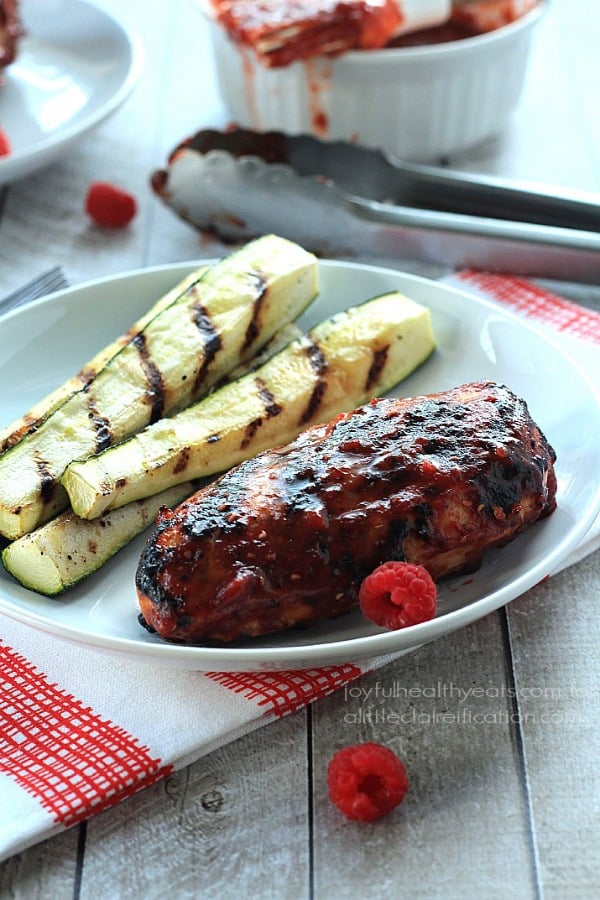 Be sure to head over to Claire's blog to get the recipe —-> Grilled Chicken Breast with Raspberry Chipotle BBQ Sauce
More Yummy Grilling Recipes
Goat Cheese Spinach Pesto Pasta with Grilled Shrimp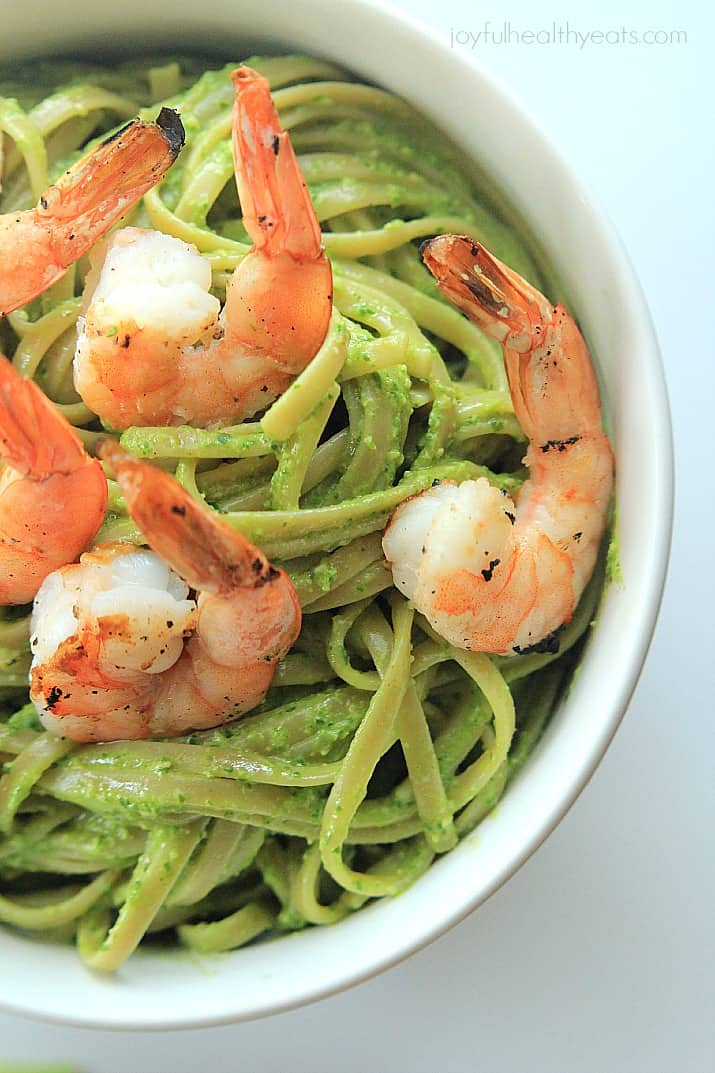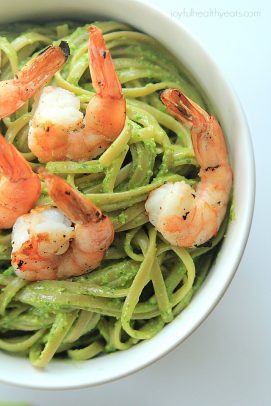 Balsamic Glazed Grilled Chicken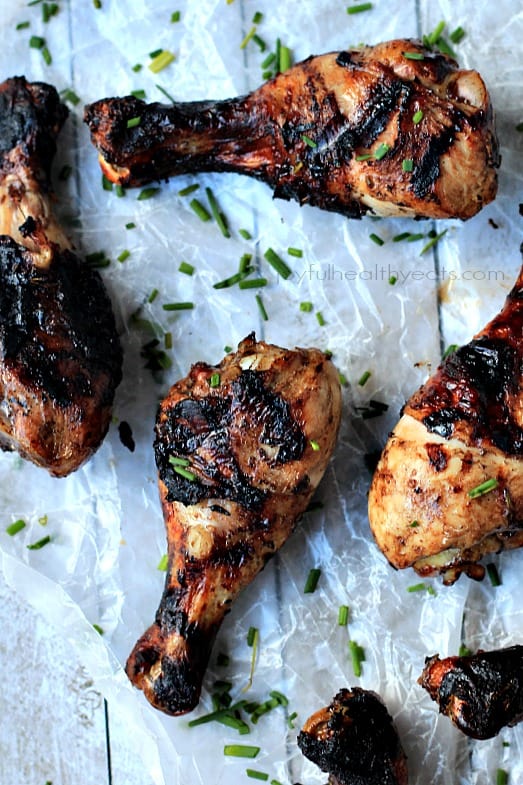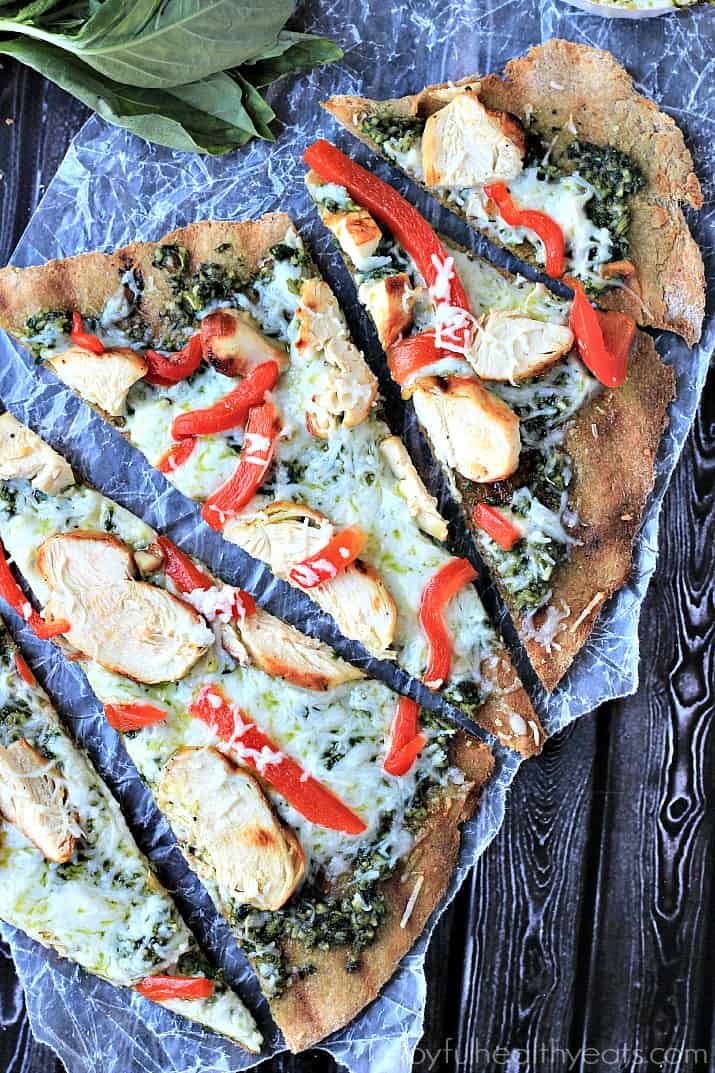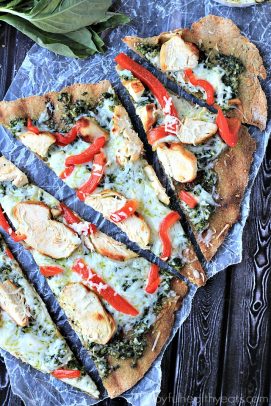 Don't Miss a Recipe
FACEBOOK | TWITTER | PINTEREST | GOOGLE+ | BLOGLOVIN