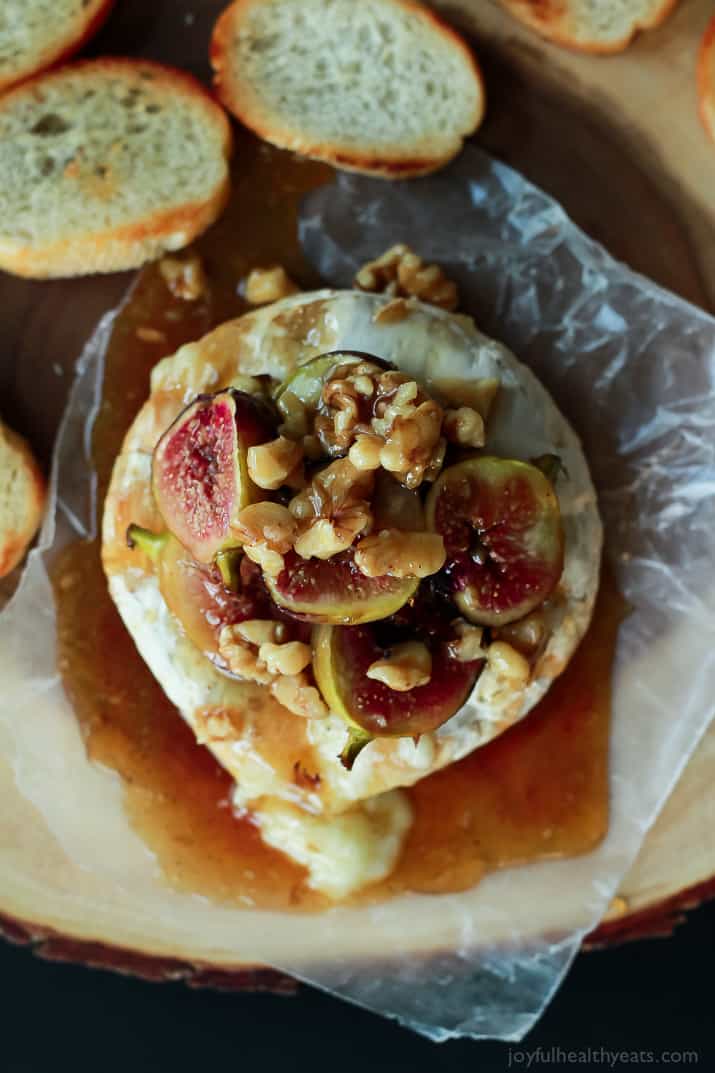 An easy appetizer to make for the holidays with layers of flavor, Baked Brie with a Roasted Fig Walnut Honey Topping.
Do you ever just sit and listen to Christmas Songs? I mean really listen.
Some of them are hilarious, like there is one that they play in Texas entitled "They Just Don't have White Christmas' in Texas." The lines to the song crack me.
Then there are the fun songs like … Jingle Bells… or … Grandma Got Ran over by a Reindeer.
Then the classics like … Silent Night… or …. White Christmas.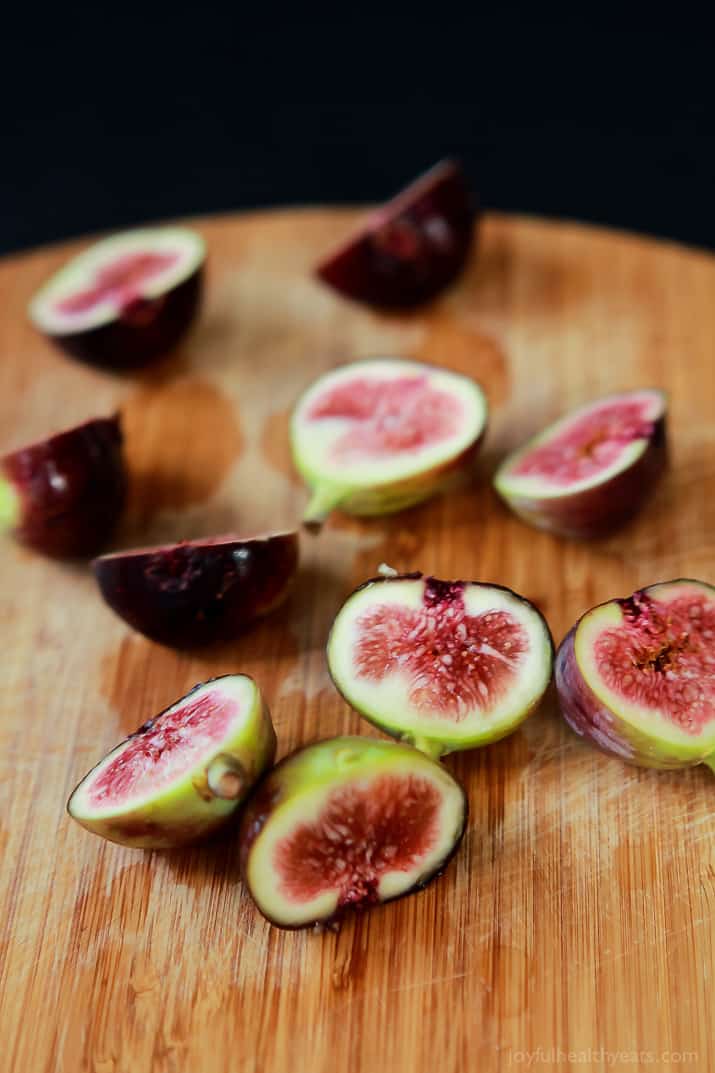 And then my favorite, the one we always sing before the candle light service on Christmas Eve.
O Holy Night!
Do you guys sing that song?
I can remember singing it when I was little, we would start singing and then about half way through the song the room we were standing in was completely lite by all the small candles all over the room. I think growing up that was my favorite part, I felt like such a big kid being able to hold my candle and sing with the adults.
Though, now that I am grown and have done that service for years I finally realized the impact of the words we were singing. Have you ever really listened to the words of this song?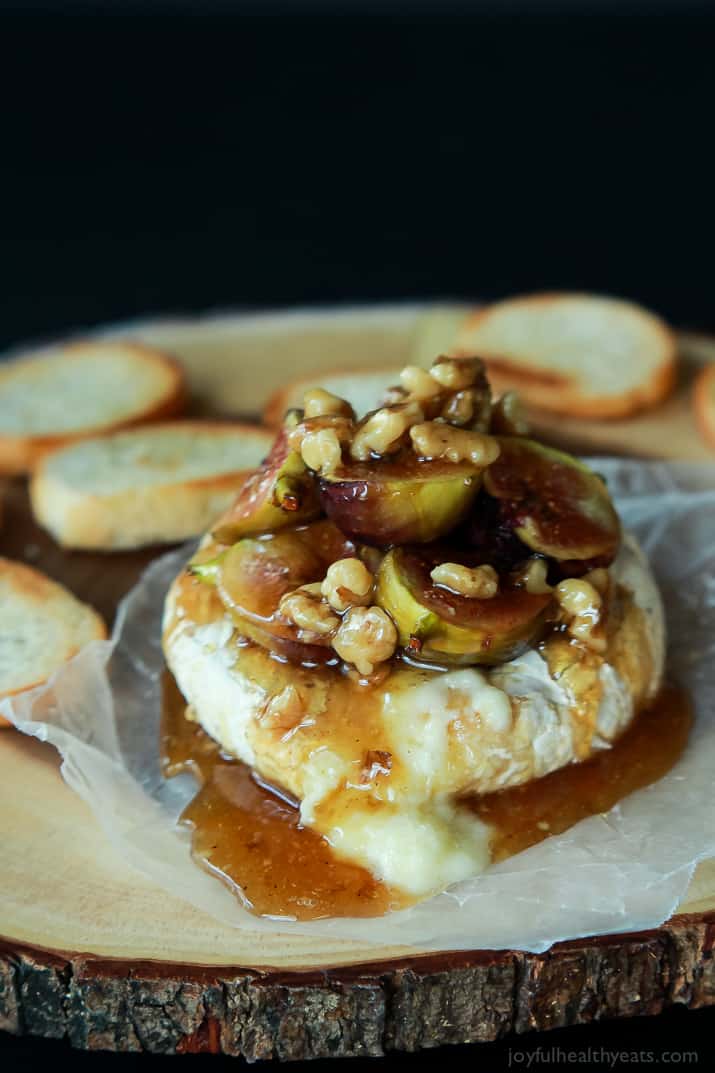 Oh holy night!
The stars are brightly shining
It is the night of the dear Savior's birth!
Long lay the world in sin and error pining
Till he appear'd and the soul felt its worth.
A thrill of hope the weary world rejoices
For yonder breaks a new and glorious morn!
Fall on your knees
Oh hear the angel voices
Oh night divine
Oh night when Christ was born
Oh night divine
Oh night divine
Truly He taught us to love one another
His law is love and His gospel is peace
Chains shall He break for the slave is our brother
And in His name all oppression shall cease
Sweet hymns of joy in grateful chorus raise we,
Let all within us praise His holy name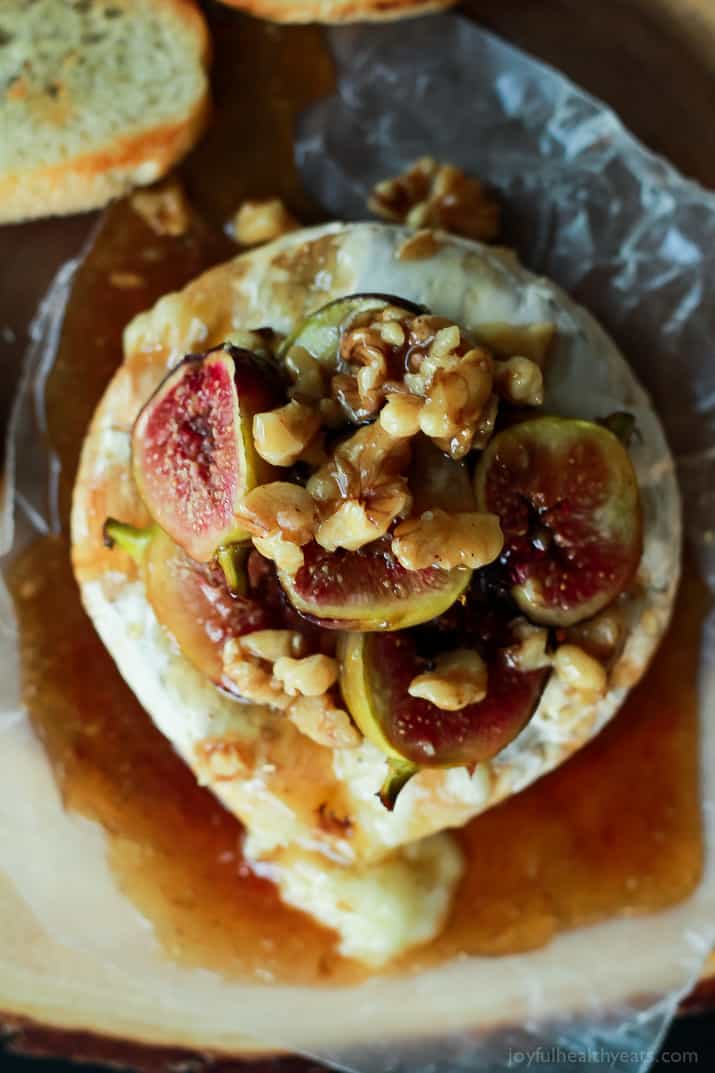 Sometimes I think we sing this song on Christmas because thats what we are suppose to do, but really this song is a worship song! It talks about how absolutely holy the night that Christ was born is!
How when He came to this world, time stood still for just a moment because the creator God had came to earth, the angels were singing "oh holy night" and all that were gathered at that manger fell to their knees because they knew who that baby was. He was Jesus who came to take away the sins of the world, he was pure and holy. That little baby that Mary & Joseph held in their arms on that precious night was going to break oppression, bring healing, and the gospel of life. He would be talked about for centuries to come.
Now as I sing this song as an adult I cry because I am so thankful that Jesus came on that special holy night to take away my sins. Such a powerful song!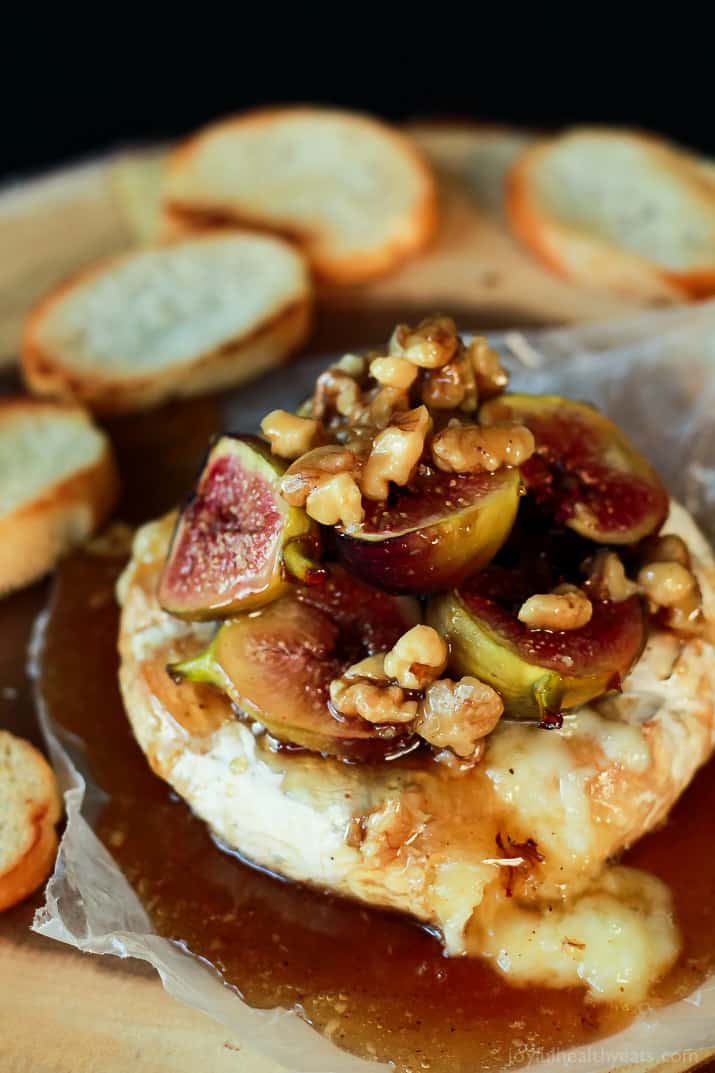 Just something I was thinking about as we are about to head into
Christmas
next week!
Something else I've been thinking about is this Baked Brie appetizer topped off with Roasted Figs and a Honey Walnut Topping. I'm not a big fan of brie cheese plain, but mix it with a few all star ingredients and I could down an entire round of brie by myself!
The combination of the creamy warm salty cheese with the sweet caramelized figs and then the crunchy walnuts will rock your world. Normally you would eat this with toasted baguette bread or crackers, but honestly this is so good you wouldn't even need the carb add ons, it can stand on its own.
If you're in need of an appetizer to bring to someones house this holiday season or already thinking up dishes for your New Years Eve party you definitely need to try this Baked Brie appetizer, plus, who can say no to cheese! YUM!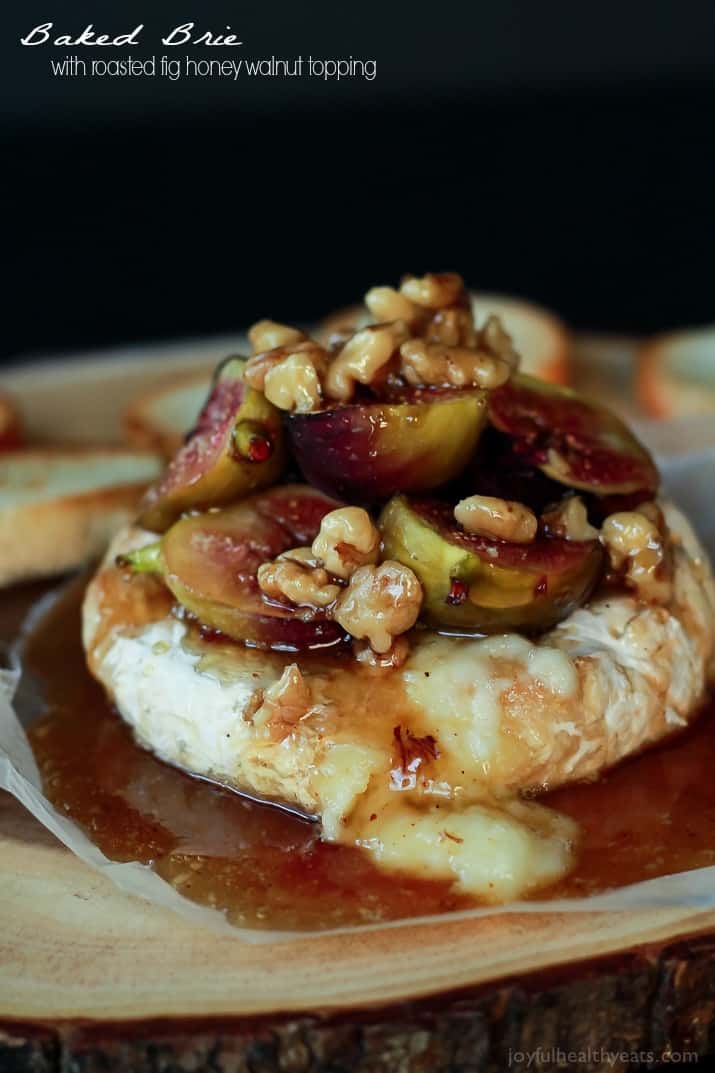 Print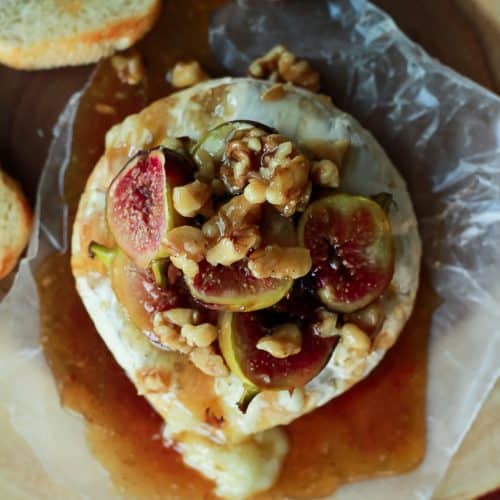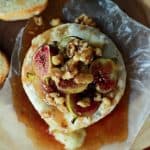 Baked Brie with Roasted Fig Walnut Honey Topping
Author:

Prep Time:

5 mins

Cook Time:

35 mins

Total Time:

40 mins

Yield:

10

–

14

ppl

1

x
Category:

Appetizer

Method:

Baked

Cuisine:

American
---
Description
A warm and creamy cheese topped with sweet caramelized figs and crunchy walnuts.
Scale
Ingredients
1

round of brie cheese

5

figs, halved

2 tablespoons

of olive oil

1/2 cup

of walnuts, roughly chopped

1/3 cup

of raw honey

1/8 teaspoon

of ground nutmeg
toasted baguette slices
Instructions
Preheat oven to 350°F.
Place figs on baking sheet and top each with a drizzle of olive oil.
Bake for 15 minutes.
Remove from oven.
Preheat oven to 375°F.
Place brie cheese on baking sheet with parchment paper, bake for 12-17 minutes, until cheese starts to ooze out.
In the meantime, heat a small saucepan to medium-high heat. Add walnuts, honey, and nutmeg. Heat until honey is more liquid-like. Remove pan from the heat.
Remove cheese from oven, place on a serving dish top with roasted figs and honey walnut topping.
Serve with toasted baguettes.
Keywords: baked brie, how to bake brie, baking brie cheese
Want More Cheesy Recipes?
Roasted Butternut Squash Creamy Goat Cheese Pasta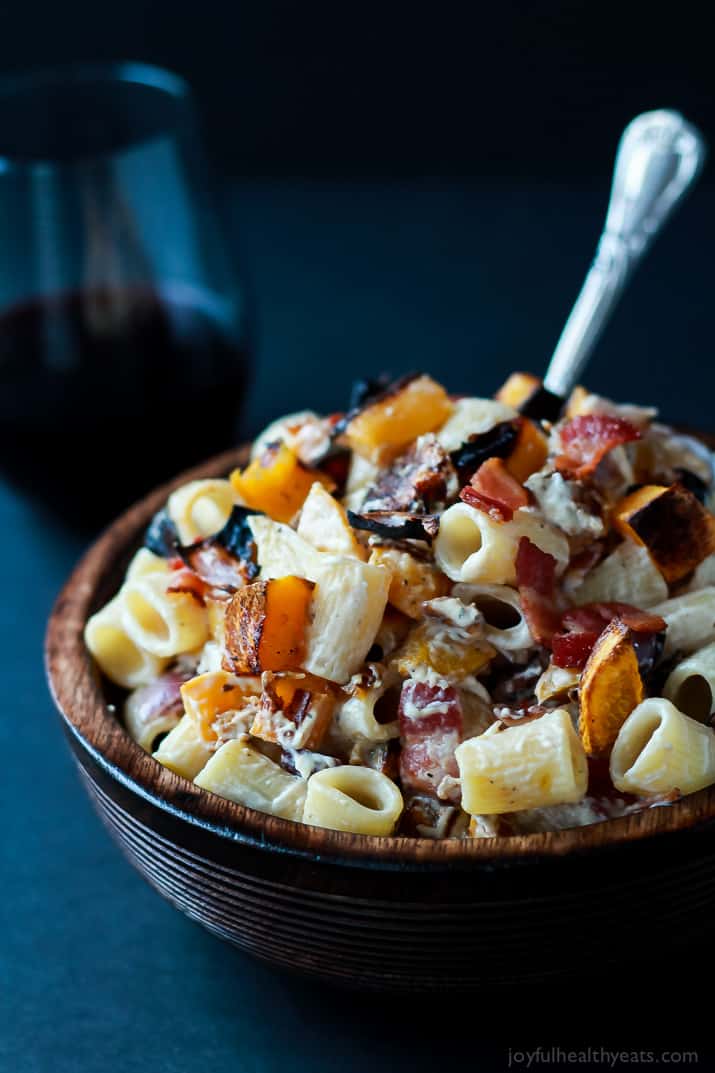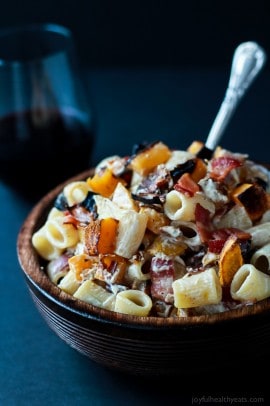 Steak & Fontina Cheese Panini with Chimichurri Sauce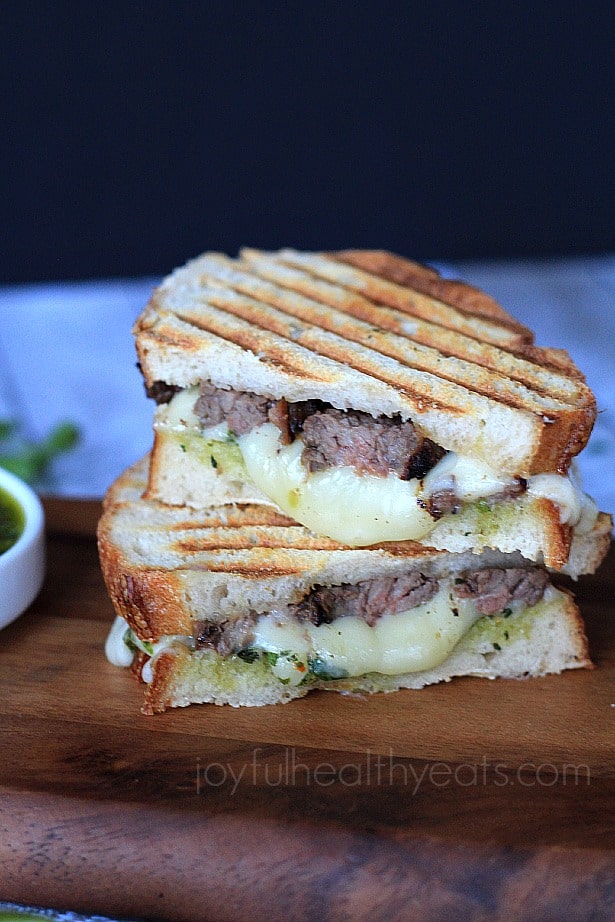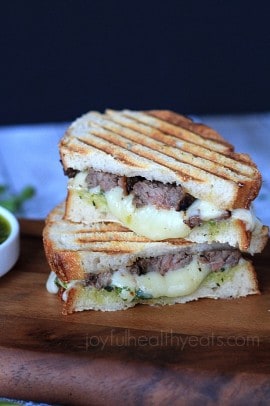 Spinach & Creamy Goat Cheese Stuffed Mushrooms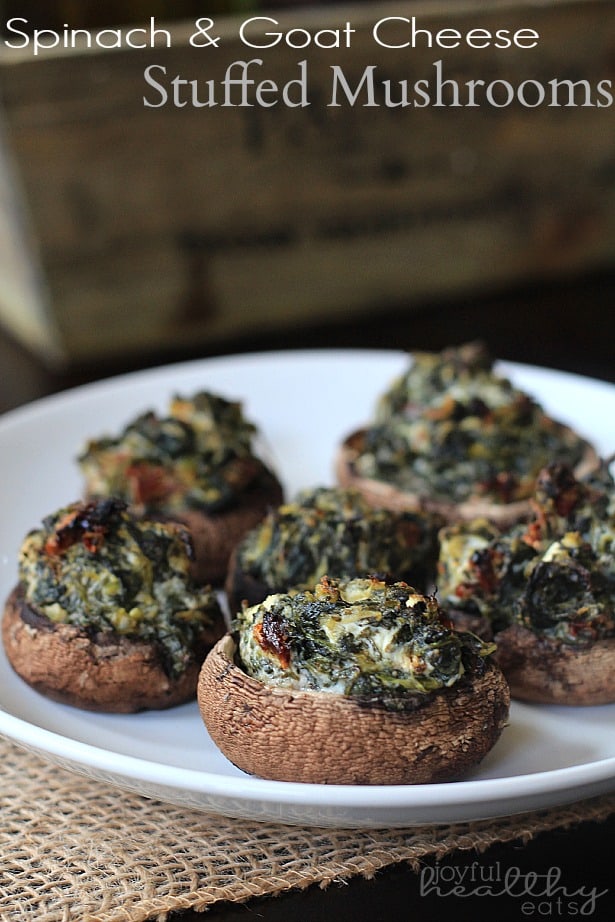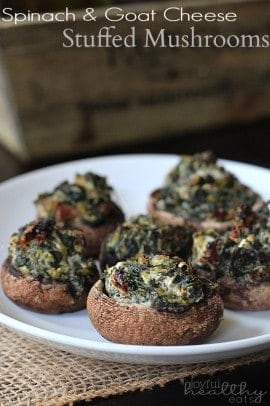 DON'T MISS A RECIPE ->
FACEBOOK | TWITTER | PINTEREST | GOOGLE+ | BLOGLOVIN