Your guests will love these Holiday Goat Cheese Balls coated with fresh dill, chives, pistachios, and pomegranate seeds. Mini pretzels are used for edible toothpicks!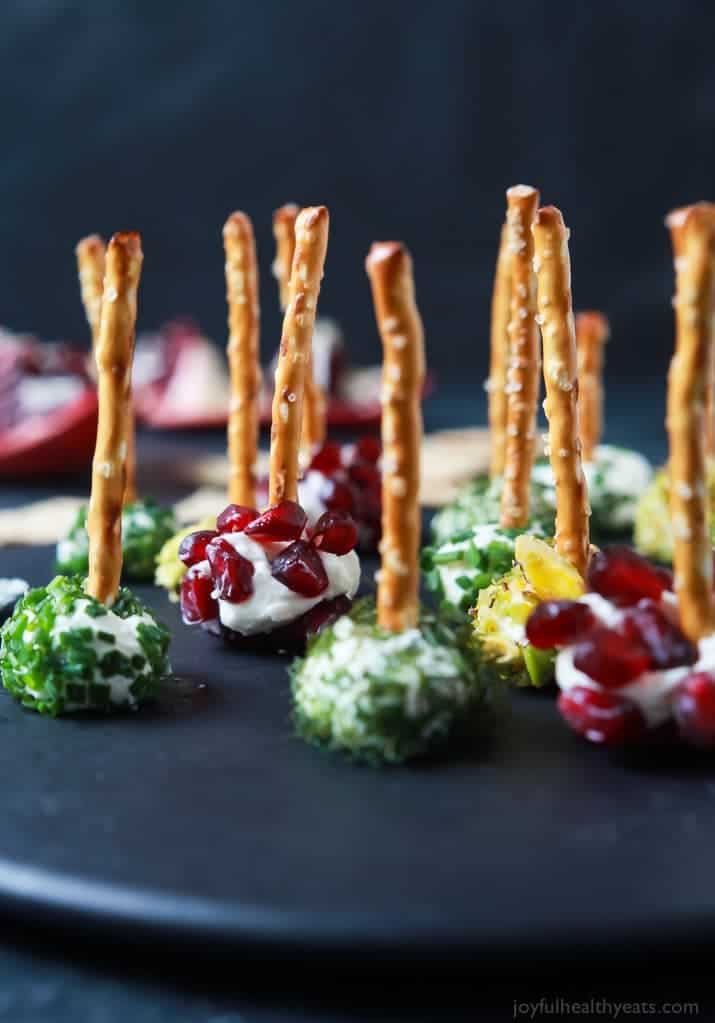 Welcome back to reality folks! Today is Monday and not just any Monday, it's the Monday after Thanksgiving weekend. Which if you're like me, is one of the harder Mondays of the year. All weekend long we spent time eating, decorating, relaxing, watching WAY too many Hallmark Christmas movies and making memories. I don't want it to stop. But then…. oh.. but then… Monday comes!
I guess the only bright side is tomorrow will be December!! Woot Woot!
Since today is the last day of November I wanted to do something special. I received a lot good feedback from the GMO post I did 2 weeks ago and I wanted to share something with you, from the farmer perspective that I think you will find interesting! One of the people I met on the trip was a sweet mom of two almost three named Sarah. She actually has a blog called NurseLovesFarmer.com where she writes about being a mom, a wife to a farmer, what life looks like on the farm, and agriculture in general.
I was able to ask her a few questions to help her share her story and perspective on the food that we grow for our rapidly growing population.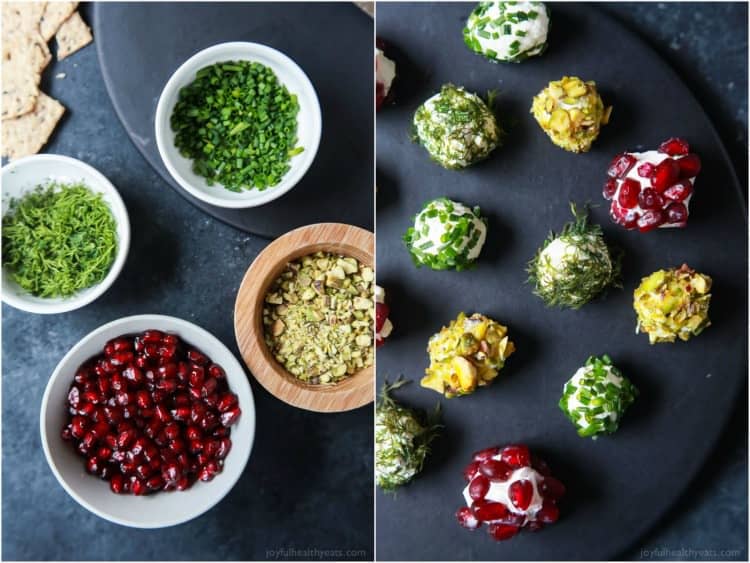 What is something you didn't expect to deal with when you married a farmer?
How much single-parenting I would be doing. I'm essentially doing everything for me, the kids and our home for a good 12 weeks of the year when he's busy working 16+ hour days planting the crops in the spring and then harvesting the crops at the end of summer into the fall. Before we had kids I kept busy working at the hospital and doing my own thing, and even having one child didn't phase me, but as our second son got older, it really hit me how hard it can be to be a farm wife, especially not growing up on a farm myself, having my dad home every single night for supper year round.
What would you say to people who believe many conventional farming practices have a negative impact on the environment?
I would say that they have every right to believe that. The statistics in Canada and the United States are very similar: <2% of the populations are farmers. That's 2% of the entire population of the country that are actively farming the land for 100% of the people; and the rest of those 98% are now 3 or more generations removed from their farming heritages, so it's no wonder there's a huge disconnect between us and our food now. What I would say is that we need diversity in agriculture and farming is not a one-size-fits-all method for every farmer. We need conventional, organic, mixed operations and more. Not one way is the best, not one way is the worst. The use of conventional farming practices on our farm, like the use of no-till farming (where we disturb the soil as little as possible), this saves on diesel fuel, carbon emissions, can reduce soil erosion by 90 to 95 per cent or more compared to tillage practices, and continuous no-till can make the soil more resistant to erosion over time. Studies have shown that soil under no-till agriculture sequestered on average 29 per cent more carbon than soil under conventional tillage. We are growing more food on less land than ever before with the use of tools such as biotechnology (GMOs) and pesticides on our farm. A fact I love is that in Canada alone if we were to not use GMO crops and pesticides at all, we would need 37 million more acres of land to be able to produce the same amount of food, which is equal to all the farmable land in the province of Saskatchewan!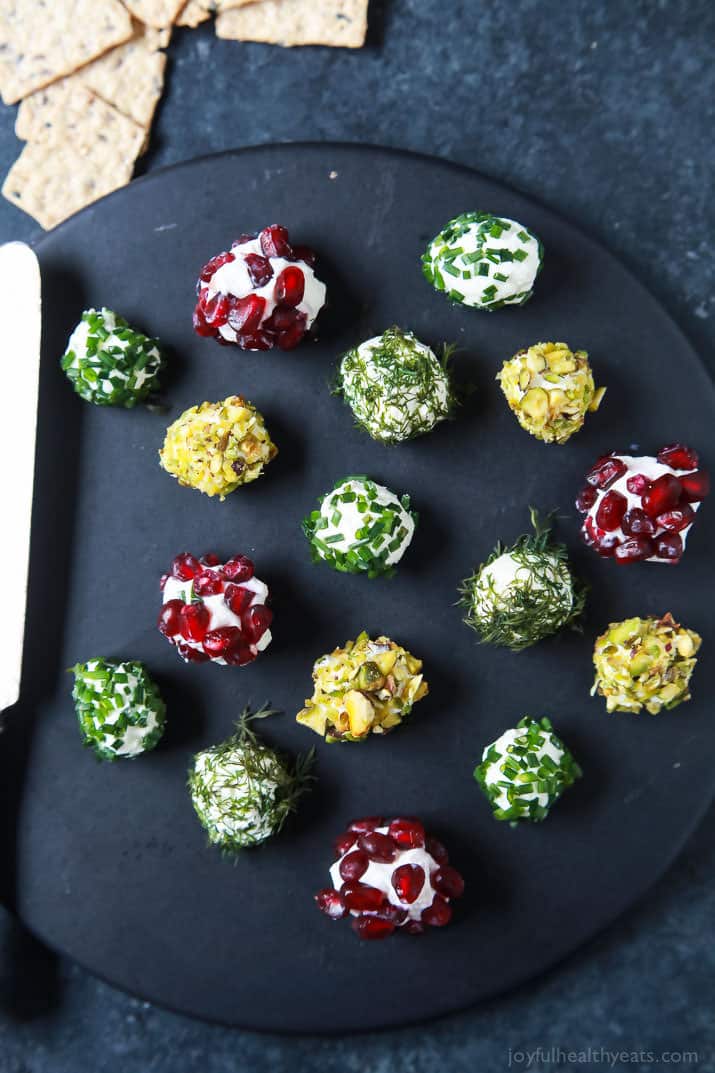 You grow both GMO and Non-GMO canola, what is the process for each of these on your end? Pros and Cons?
The process of planting is exactly the same whether it's GMO or non-GMO seeds, however the products used on those seeds will vary. We grow RoundUp Ready canola, which means that the canola plant has been bred with biotechnology (GMO) to be resistant to the pesticide RoundUp (or more specifically the active ingredient in RoundUp, glyphosate). The reason we grow different varieties of canola is so we can use different groups/classes of pesticides, so we're not using the same thing year after year on our soil and our crops and weeds; this is part of our crop rotation and making sure we're using a wide variety of pesticides and not the same thing over and over.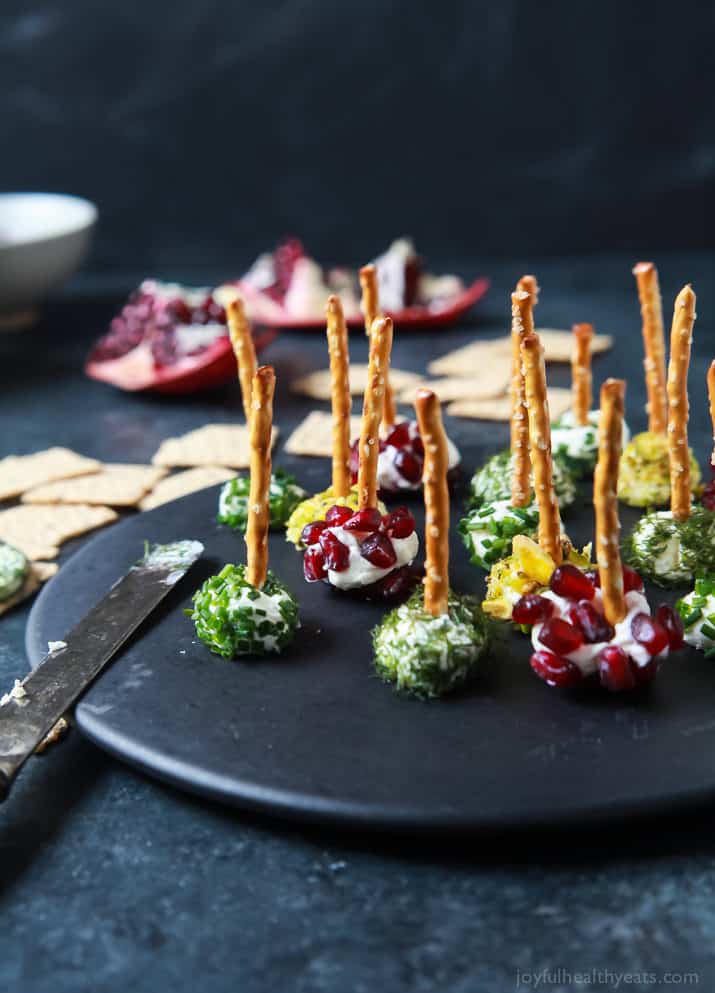 Do you feed your children GMO foods? Do you see any negative impact it can have on our bodies?
Yes, I sure do feed my family GM foods, though honestly by the time that most foods made with GMO crops are made (canola, sugar, corn), the DNA is refined and processed out of the food, so technically there is no "GMO" in the final product; though this isn't a worry for me and my family. There are only 8 GM crops available on the market to farmers right now: canola, soybeans, corn, cotton, papaya, alfalfa, sugar beets and squash. Pretty soon there will be GMO Arctic Apples available and as a mom I'm actually looking very forward to purchasing these, they have been genetically engineered to have the browning gene "turned off" so the apples won't brown when exposed to air like they normally do. As a mom of 2 young boys, this excites me as I can send apples in their lunches without them turning "yucky" and mushy, as they often tell me. This is just another food choice available to consumers, and I'm 100% pro-food choice no matter what anyone wishes to buy for their family—all conventional, all organic, all non-GMO—doesn't matter to me. There have been no documented illnesses or harm to the human (or animal) body from the consumption of GM foods, I certainly haven't seen it in my family and my husband has worked with GM crops for the last 20 years or so.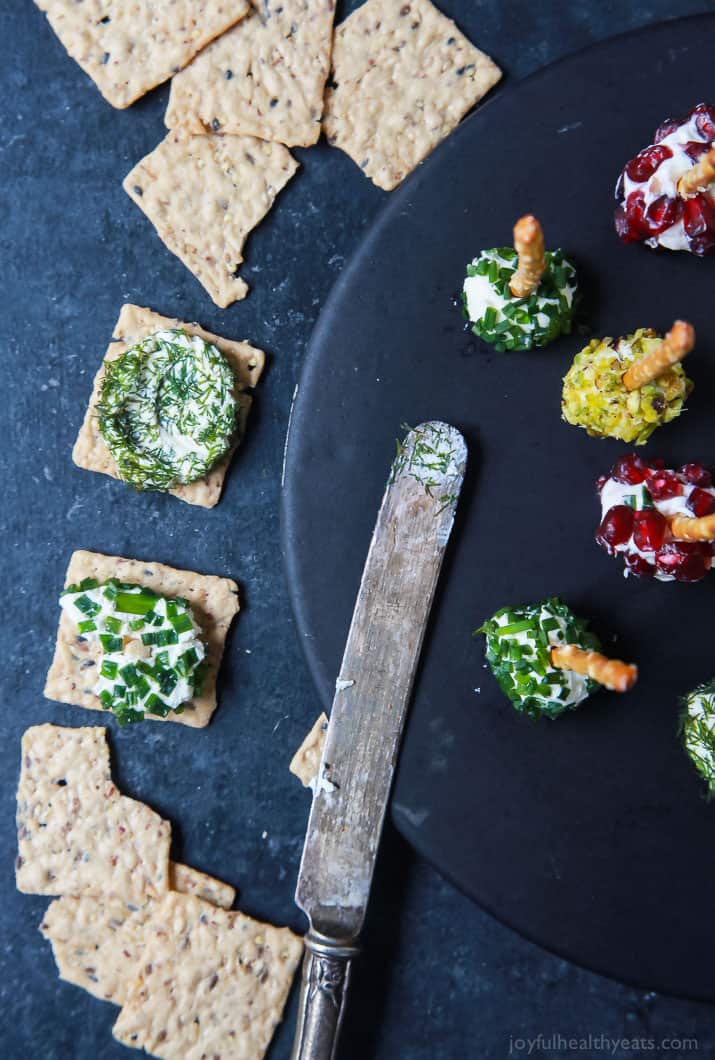 What is the main topic that is largely misunderstood when it comes to farming?
GMOs and the use of pesticides, without a doubt. There's actually a whole list I could give you, but those are the top two for sure. I feel because of the disconnect from farming that I talked about before, people don't understand what farmers do and why. Studies have shown that people trust farmers, but not the technology that they are using. It's a bit ironic to me as a farm wife and mom, that our society embraces technology in every single facet of our lives (need to have the newest iPhone, without any thought or questions asked!), but a lot of them are still skeptical about the advances of technology in our food system used by farmers. I understand it, I truly do—food is a highly emotional subject and we are very connected to our food and what we put into our bodies. So many people feel that we douse/soak/drench our crops in pesticides, simply "because we can", or even worse, that farmers intentionally want to hurt/poison/kill people (which makes me really upset and disappointed). Pesticides cost a lot of money, and no business would ever want to spend more money, "just because" and would certainly never want to cause intentional harm to their fellow man (farmers eat the food they grow too!). As Dr. Joe Schwarcz says: "farmers aren't in the business of killing their customers". One of my most popular blog posts shows how little glyphosate (RoundUp) we use on our canola crops.
Ok, it's me again Krista. I just wanted you to have the chance to hear from the source and read some of Sarah's insights from a farmers perspective. I know since my trip my view point has changed and I have a tender heart towards those that are producing the food that we eat and trust that they are producing the best possible crop they can. While I know not everyone will agree with these insights I think it's helpful to get both sides. 🙂 Don't you!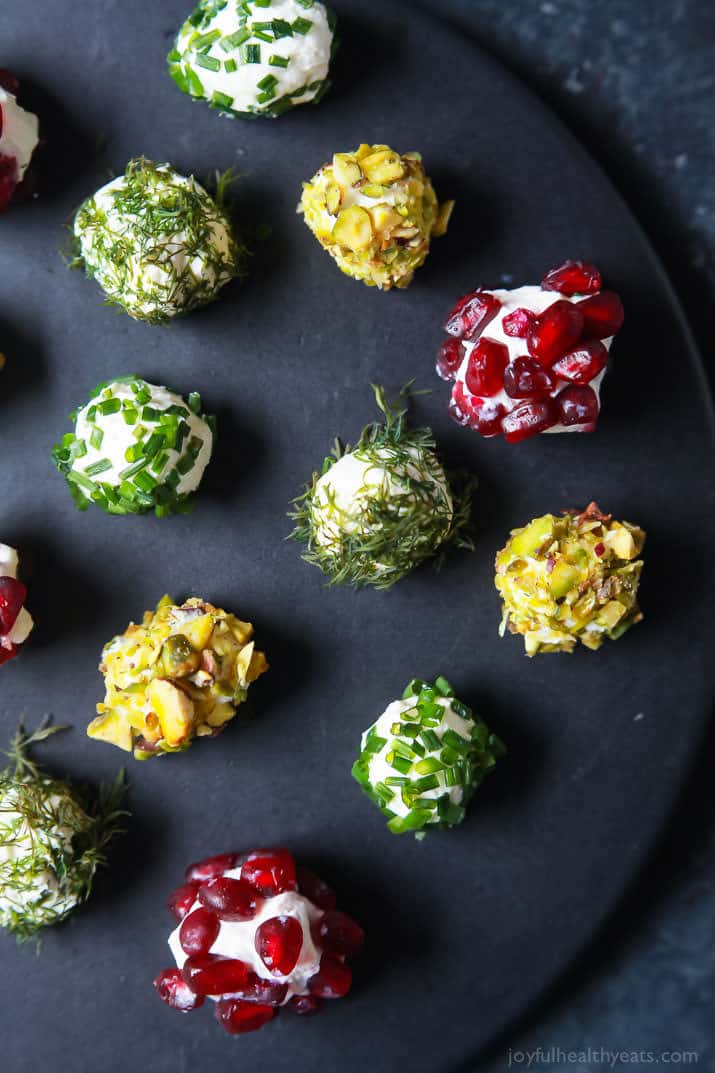 And now we are going to do a totally 180 and go straight to the recipe, because you know … that's what I like to do. Talk about something serious and then finish you off with a recipe. I find giving people food leaves them feeling happy. 🙂
And these Assorted Holiday Goat Cheese Balls will definitely leave you feeling happy and excited for each new cheese ball you try! I had so many different ideas on what to roll my goat cheese ball with that I couldn't decide – which led to me making mini goat cheese balls so I could use each and every idea I had. Problem solved and wow are these good! Plus anything mini is fun! Right?
You and your guests will love being able to try the cheese balls topped with fresh dill, fresh chives, pistachios, or pomengrate seeds and decide which one you like best. You can eat them right off the pretzel stick or spread the goat cheese ball on your favorite cracker. Either way these need to be at your next holiday party!
Bon Appetite my friends!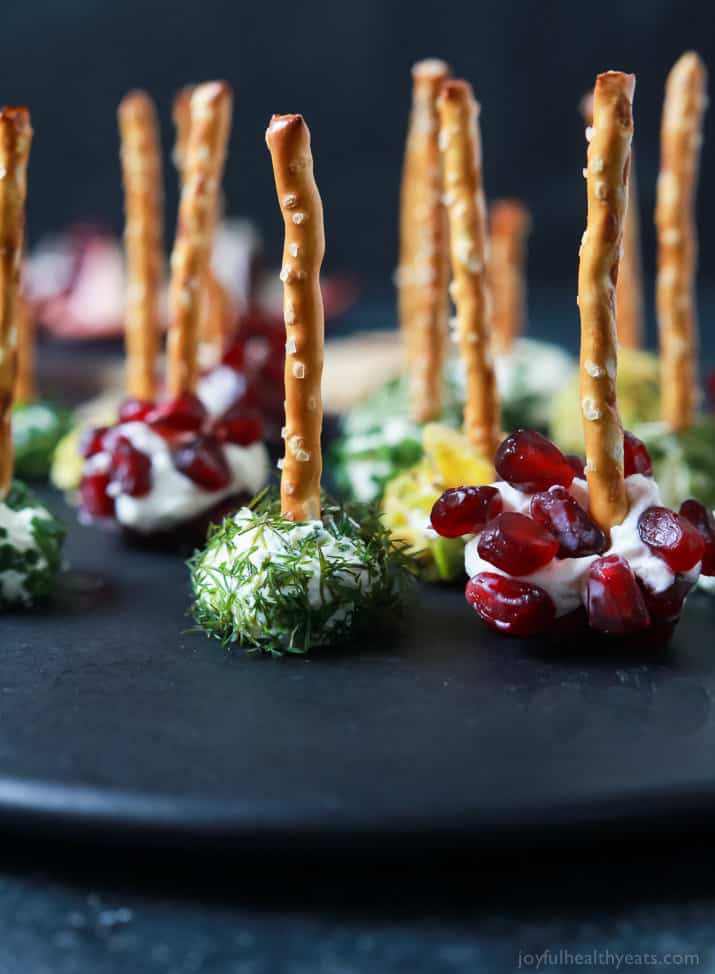 ** This post was sponsored by BestFoodFacts.org. All opinions and statements are 100% my own and from my heart. **
Print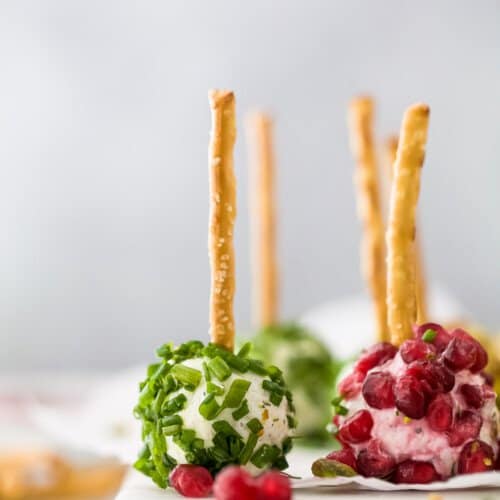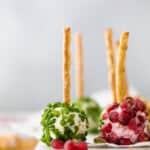 Assorted Holiday Goat Cheese Balls
Author:

Prep Time:

5 minutes

Cook Time:

50 minutes

Total Time:

55 minutes

Yield:

20

-

25

cheese balls

1

x
Category:

Appetizers

Method:

Assemble

Cuisine:

American
---
Description
Your guests will fall in love with these Holiday Goat Cheese Balls coated with fresh dill, chives, pistachios, and pomegranate seeds. Mini pretzels are used for edible toothpicks!
Scale
Ingredients
4 oz

. goat cheese

3 oz

. cream cheese

1/4 teaspoon

garlic powder

1/4 teaspoon

dry basil

1/4 cup

crushed pistachios

1/4 cup

fresh dill, chopped

1/3 cup

fresh chives, chopped

1/3 cup

pomegranate seeds

12

–

14

pretzel sticks
Instructions
In a food processor add cream cheese, goat cheese, garlic powder and basil. Blend until combined.
Place goat cheese mixture in refrigerator to cool for 20 minutes.
Remove goat cheese mixture and roll into 1/2″ mini balls (you should be able to get around 12-14 balls out of the goat cheese mixture) When finished, place on parchment paper and put in the refrigerator for 20-30 minutes to harden.
Remove the goat cheese balls from the refrigerator and roll them in the toppings (crushed pistachio, fresh dill, fresh chives, and pomegranate seeds) Place a pretzel stick through the center and serve.
If you are not serving right away, store in the refrigerator.
Optional: serve with your favorite crackers.
Keywords: cheese balls, cheese ball recipe, goat cheese appetizer recipe, how to make a cheese all, party food ideas
IF YOU MAKE THIS RECIPE, BE SURE TO SNAP A PIC AND HASHTAG IT #JOYFULHEALTHYEATS. I LOVE SEEING WHAT YOU MAKE!
Want More Holiday Appetizers?
Bacon Wrapped Tenderloin Bites with Creamy Horseradish Sauce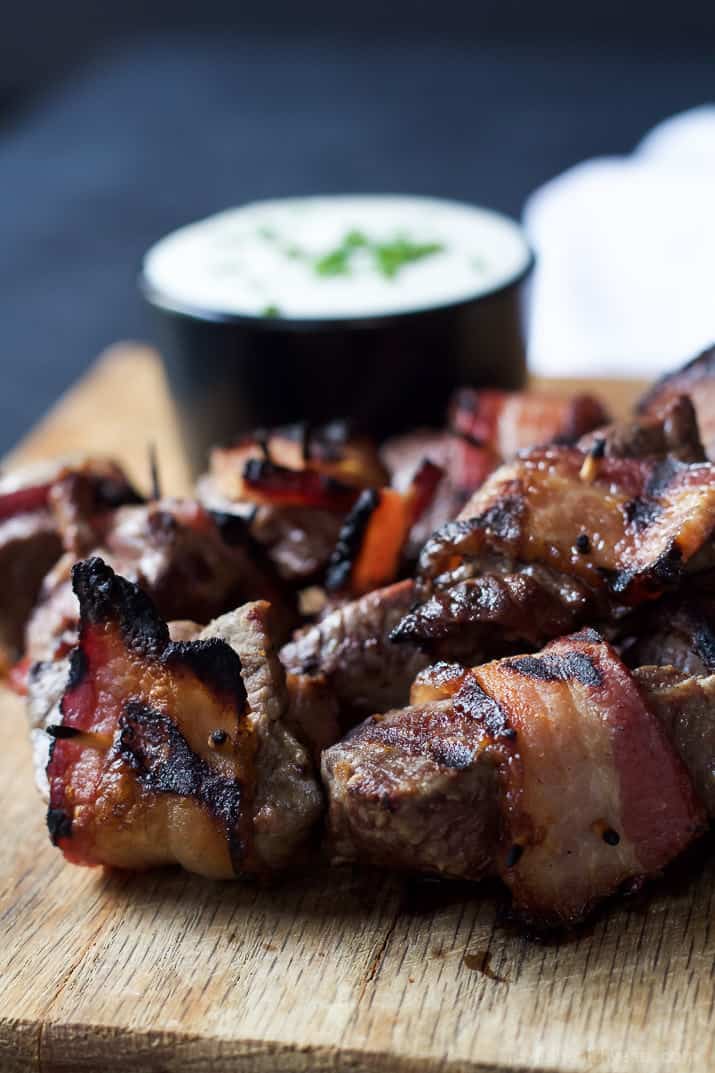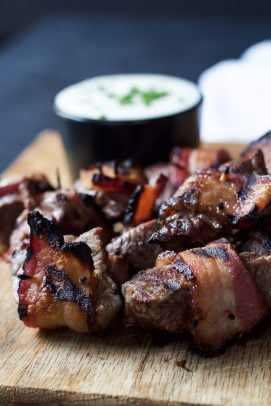 Baked Brie with Roasted Fig Honey Walnut Topping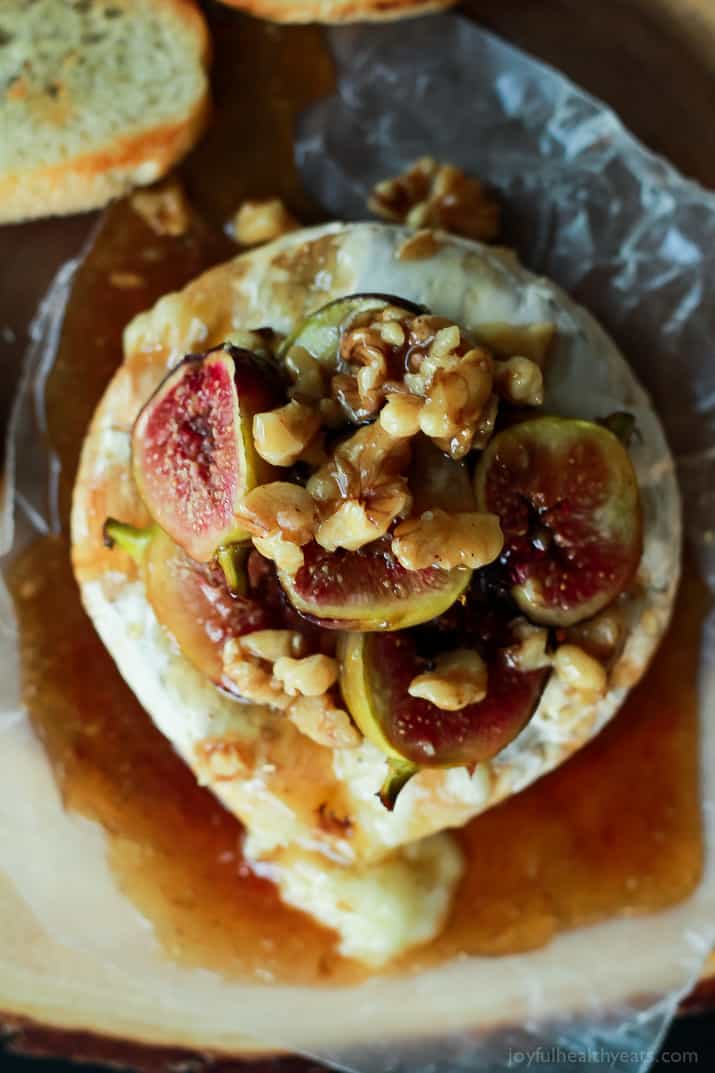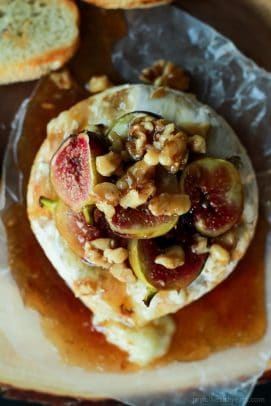 Garlic Herb Roasted Shrimp with Homemade Cocktail Sauce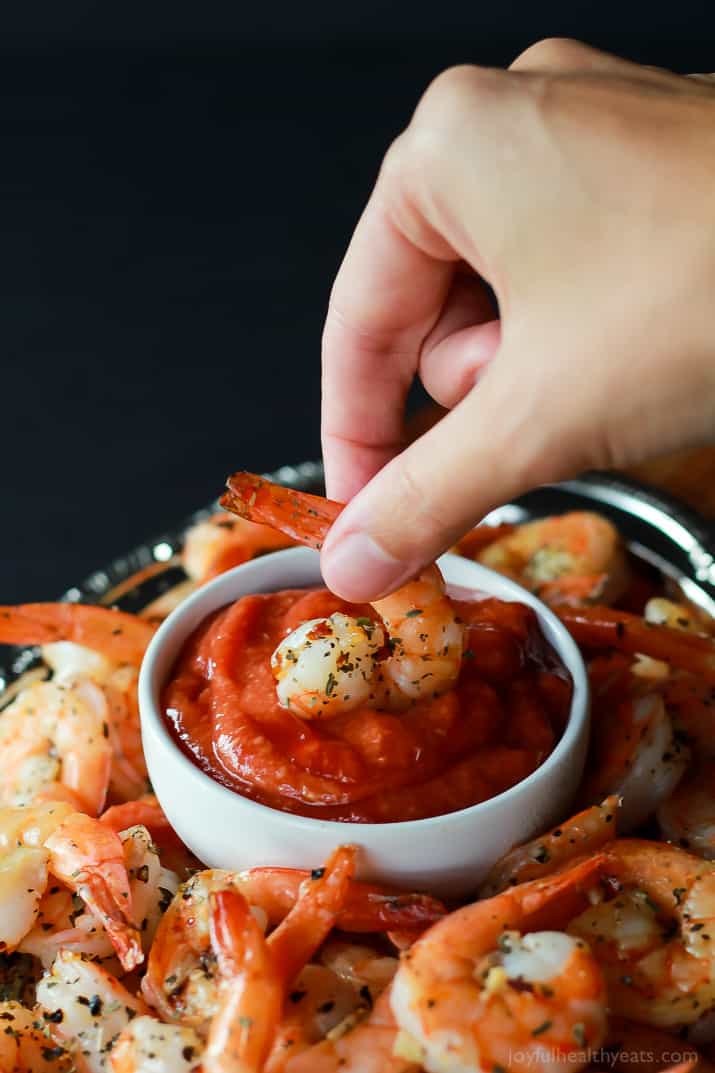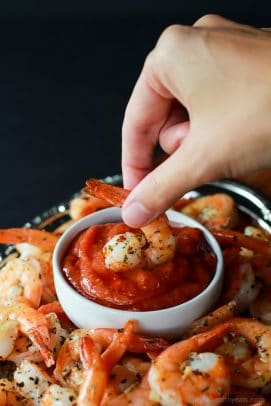 DON'T MISS A RECIPE ->