Find out how Daily Harvest fits my busy routine and helps me meet my health and wellness goals + plus it makes it that much easier to eat more fruits and vegetables on a daily basis.
How Daily Harvest Makes it Easy for You
One of my favorite things about the cliche saying "new year new you" is honestly, a new you! Every year, on January 1st you mentally get the chance to hit the restart button. All those things you felt like you 'fell off the wagon" on getting wiped clean and you can start again. Most people would say, eating and fitness are the main areas to refocus on. After all, we ARE just coming off the holidays notoriously known for overindulgence.
The biggest struggle I've heard over the years is. How do I stay consistent? Well, if you have a friend who you know is going to the gym at 6 am waiting for you – are going to show up? Yes. Why? Because they are there to hold you accountable and be your right hand. You're doing it together. The same is true of food. You need a tool, or a wingperson, that will help make eating healthy easy. On the days when you don't have the energy, running out the door, or completely forgot to plan for lunch it's easier to grab something that doesn't meet your health goals in a moment of starvation. That's where Daily Harvest comes in.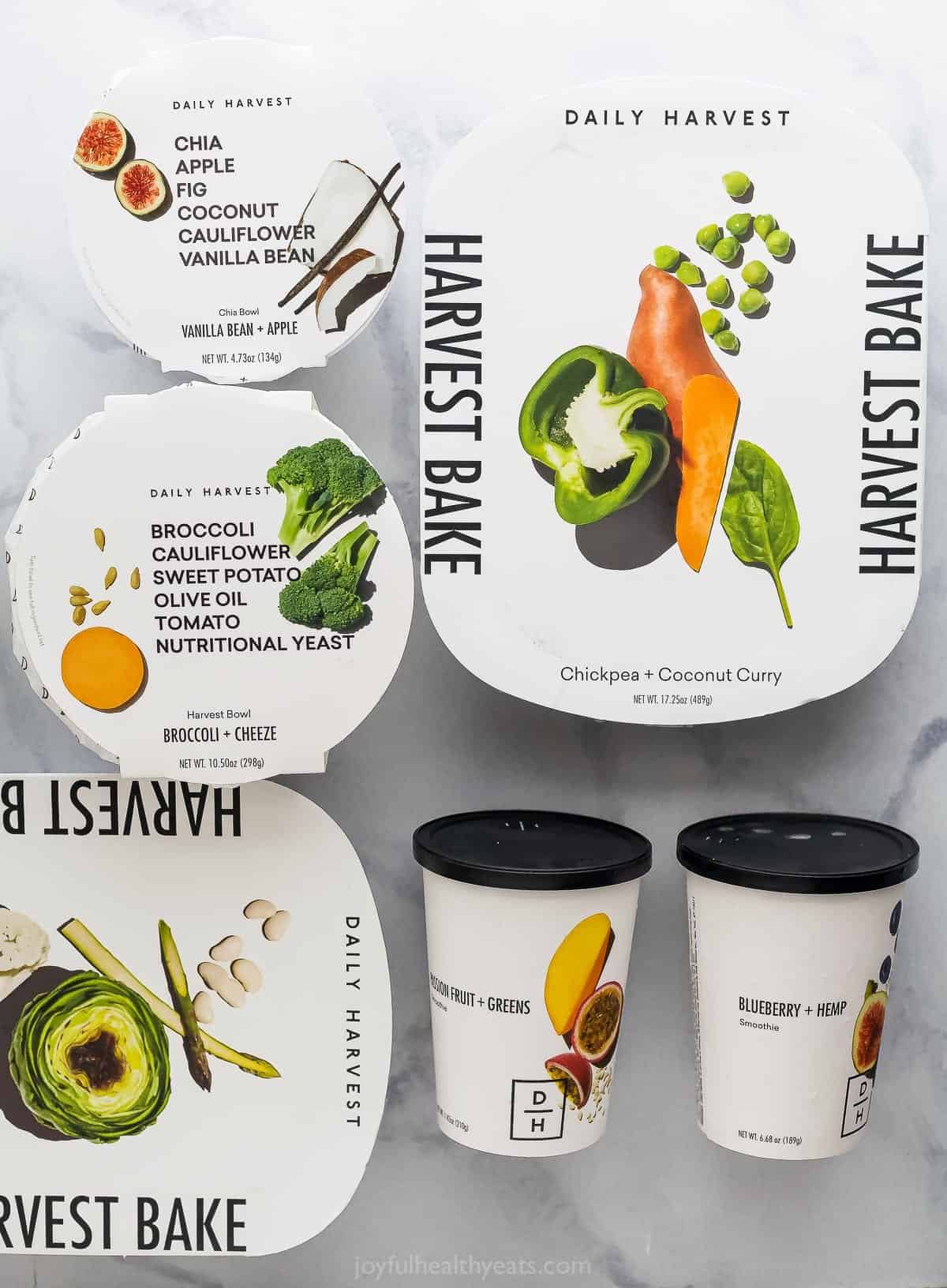 What is Daily Harvest?
Daily Harvest makes chef-crafted food built on sustainably-sourced fruits + vegetables. You can enjoy in-season flavors and just-picked nutrition all year long with Daily Harvest. Everything they serve is frozen and delivered right to your doorstep, so nourishing food is always on hand when you need it.
Every collection is plant-based, gluten-free, dairy-free and is free of any artificial ingredients and artificial preservatives. Their collections make fueling my body with real ingredients that gives me complete peace of mind.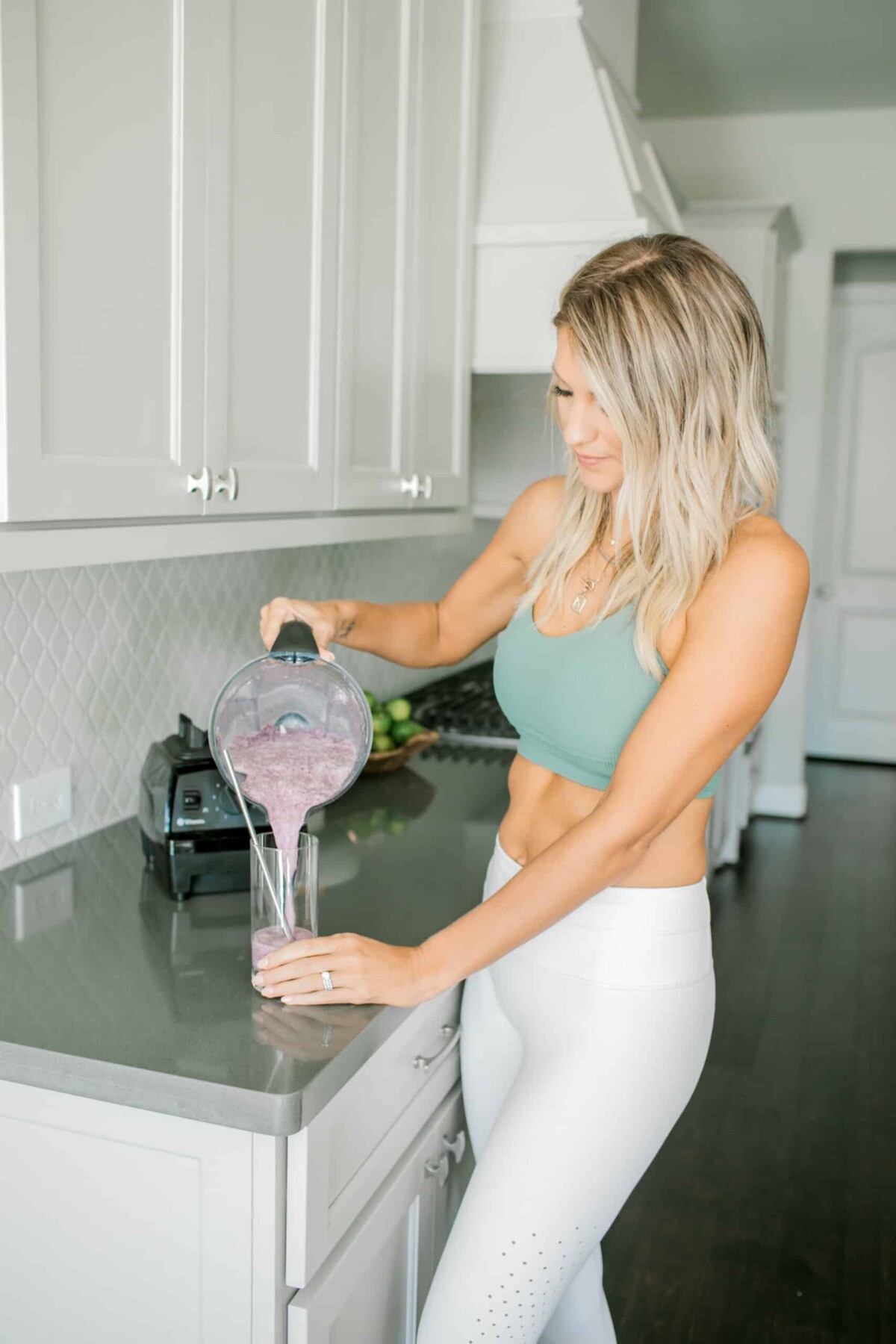 How I fit into my Macros + Meal Hacks
I like to eat based on macros throughout the day. I find it helps me make sure that I'm getting enough of each key macronutrient every day and that my metabolism is constantly working for me not against me. That being said, I have a few meal hacks starting with Daily Harvest as the base to ensure I'm meeting those goals.
Smoothies: Daily Harvest has a variety of smoothies all filled with fruits, vegetables, seeds and oats. To level up the protein, I will add one scoop of vanilla or chocolate protein powder to my Daily Harvest Smoothie as well as my liquid to meet my protein goals. My favorites are the Banana + Greens, Strawberry + Peach and the Acai + Cherry.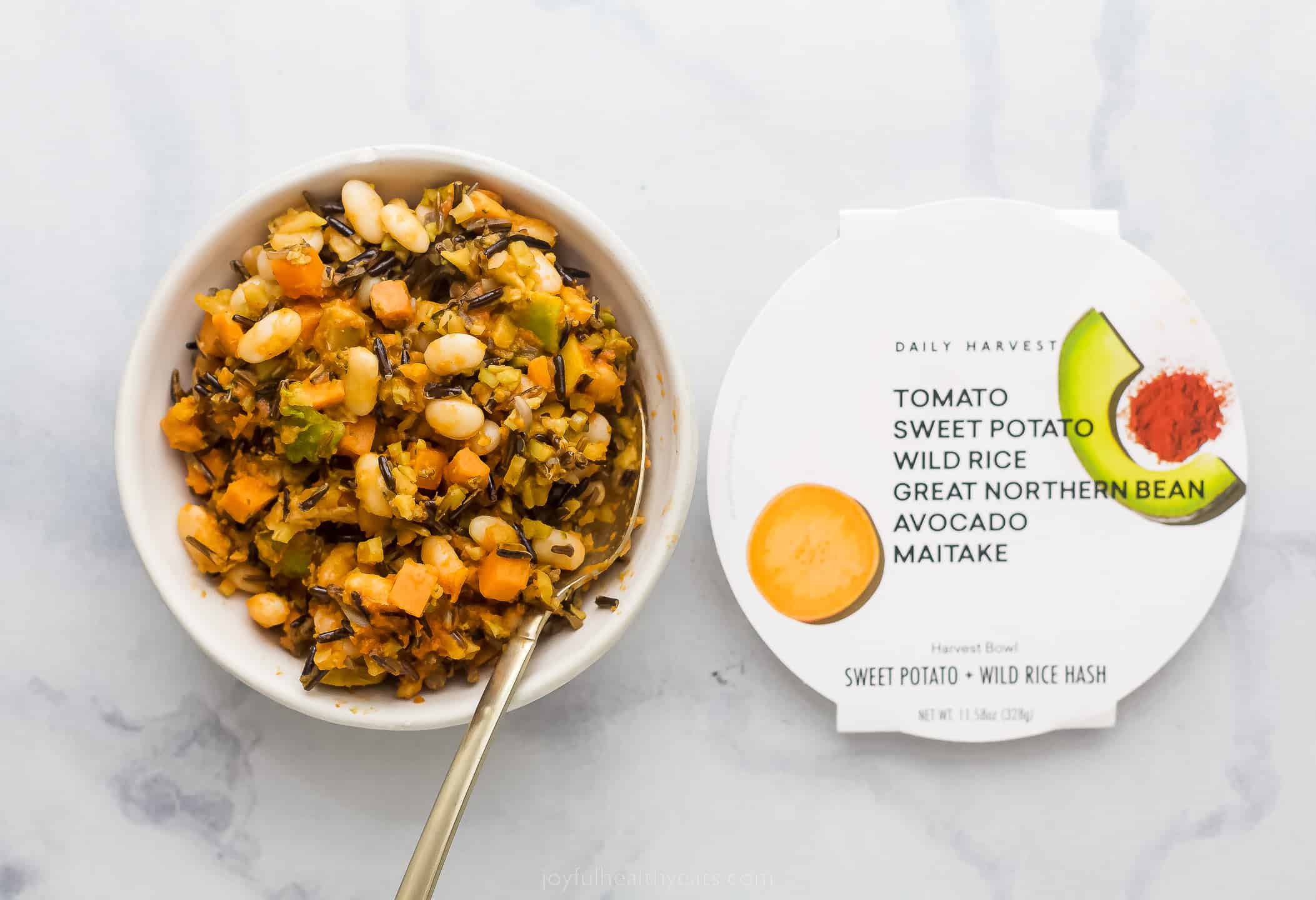 Harvest Bowls: My go-to lunch option when I'm at the house or on the run are these Harvest Bowls. They take 4 minutes to warm up in the microwave and are so easy to customize to meet my goals. I love to add shredded chicken, 2 eggs or even pan-seared shrimp. My favorite bowls are the Broccoli + Cheez, Sweet Potato + Wild Rice or the Butternut Squash + Chimichurri.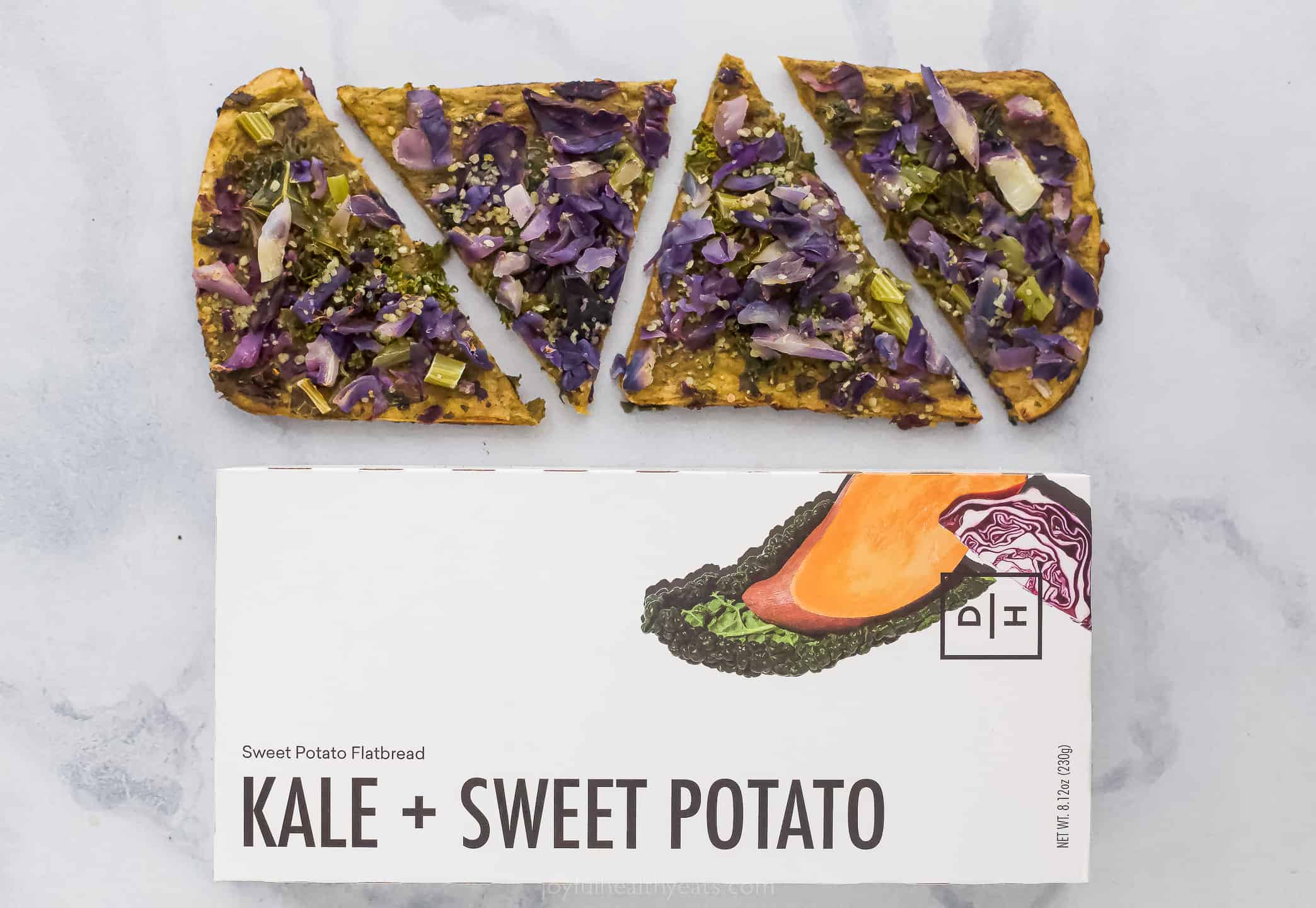 Flatbreads: Everybody loves a pizza but the thing that sets these Flatbreads apart from the rest is the fact that the crust is made of vegetables!!! They are absolutely delicious and honestly, you can't even tell it's veggies because they are so flavorful and crispy. I love to add a little cheese as well as shredded chicken to up the protein on these. My favorites are the Sweet Potato + Kale Flatbread or the Portobello + Pesto.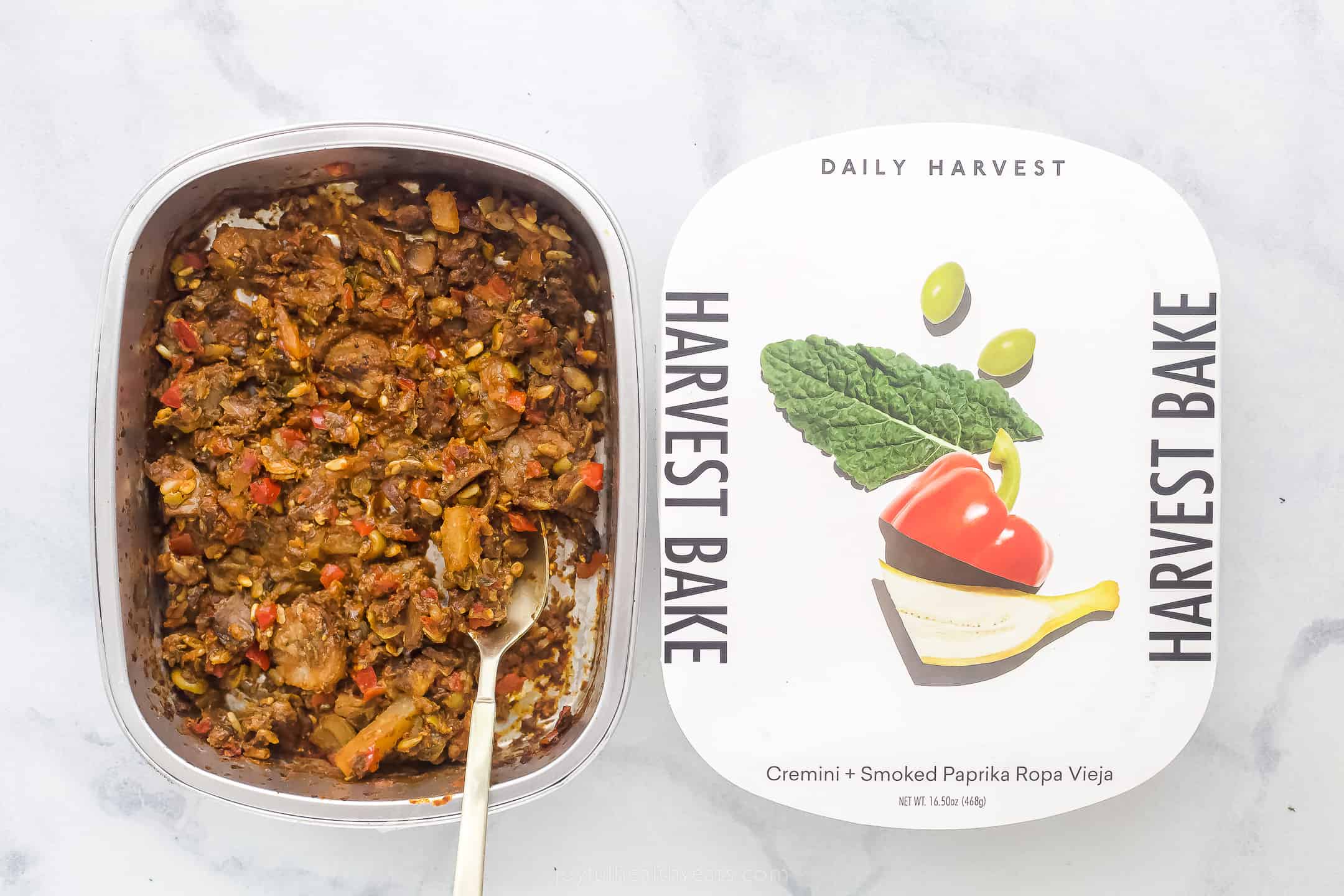 Harvest Bakes: These Bakes are a newer collection of Daily Harvest, but honestly one of my favorites. I'm legit obsessed with the Cremini + Paprika Ropa Viejo Bake. They can easily be a side dish alongside your baked salmon or grilled chicken or you get really fancy on top with steak.
Get Your Own JHE Custom Box
That's right, you read that correctly. I have a personalized box filled with all my favorite Daily Harvest items I use on a weekly basis. So if you don't know where to start, start there. I guarantee they are delicious, because they are tested, tried and true. I've got something in there for breakfast, lunch, dinner and even a snack. Get your JHE box now!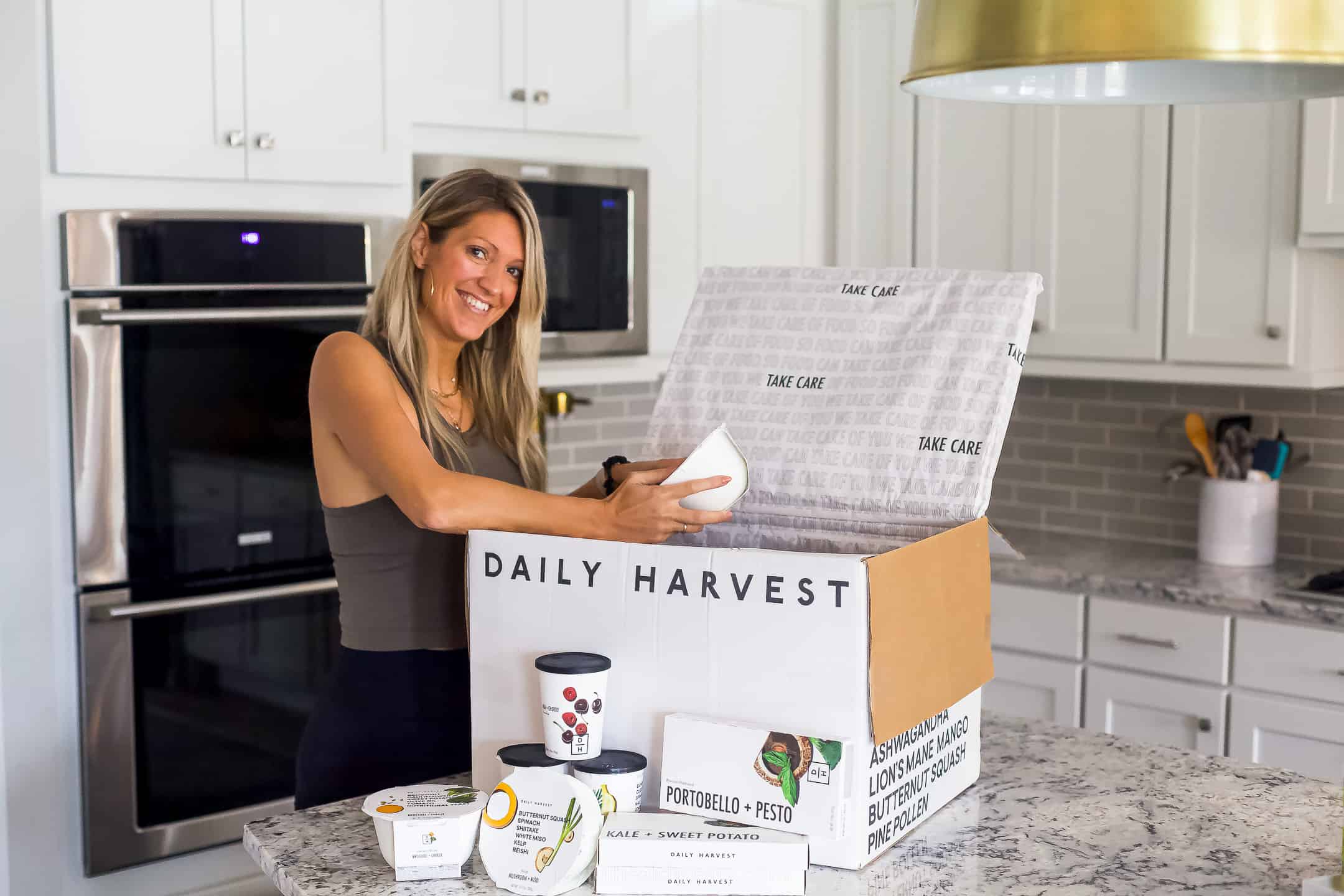 How do I Start
It's easy. Just go to dailyharvest.com, choose a plan with your choice of items – you can select a weekly or monthly delivery. Once you have the quantity selected then you can select items from any collection and swap them out as you want before your next delivery. You can also pause your plan at any time so you're not committed to anything. I have chosen to be a customer of Daily Harvest for so long because I love the food and the convenience of having a fully stocked freezer of good for me food to eat anytime I want.
You have the ability to fill your box with any items of your choice and pricing is based on your box size. Use my code JHE for up to $40 off your order. As always, I'm here for you, so if you have questions let me know!
A special thanks to Daily Harvest for sponsoring this post. As always all opinions are 100% mine and honest! Thank you for supporting the brands that support Joyful Healthy Eats.
DON'T MISS A RECIPE ->
FACEBOOK | TWITTER | PINTEREST | BLOGLOVIN | INSTAGRAM