How I use Daily Harvest to fit my busy lifestyle, help me stay on track, eat nourishing and meet high protein macro goals. Sign up for your first box and use my code JOYFUL for up to $65 off your first box.
My Philosophy on Food
If you've been around here much, you know that I'm not a fad diet kinda girl. I don't exclude entire food groups – all groups are welcome in moderation. I truly believe that our bodies need all macronutrients to function to its fullest capacity. So, I don't watch out for carbs or cut fats. I welcome them!
Now, that being said, I'm also a firm believer in knowing what you're eating and how much you're eating. The best way to do this is by calculating your macros. I'm sure you've heard this term used before. If you're unsure of where to start the best place to go is to a macro calculator online or myfitnesspal.com is another great option. Macro eating means that you are targeting to eat "x" amount of grams for each macronutrient (protein, fat and carbohydrates) per day. This is the way that I eat – all food groups are welcome in moderation. In my personal opinion, the most important of those macronutrients to reach is protein. So, instead of "cash being king" in the nutrition world. "High Protein Meals are king!"
How Much Protein Per Meal
Once you're able to calculate your macros – i.e. how many of each macronutrient you should be eating per day. You can then break down how many grams of protein you should be eating per meal. For example, I need to eat between 120-130 grams of protein per day based on my age, weight, and activity levels. I usually eat 3 meals + 2 snacks per day so I try to aim for around 20 grams of protein every time I eat to reach my goal.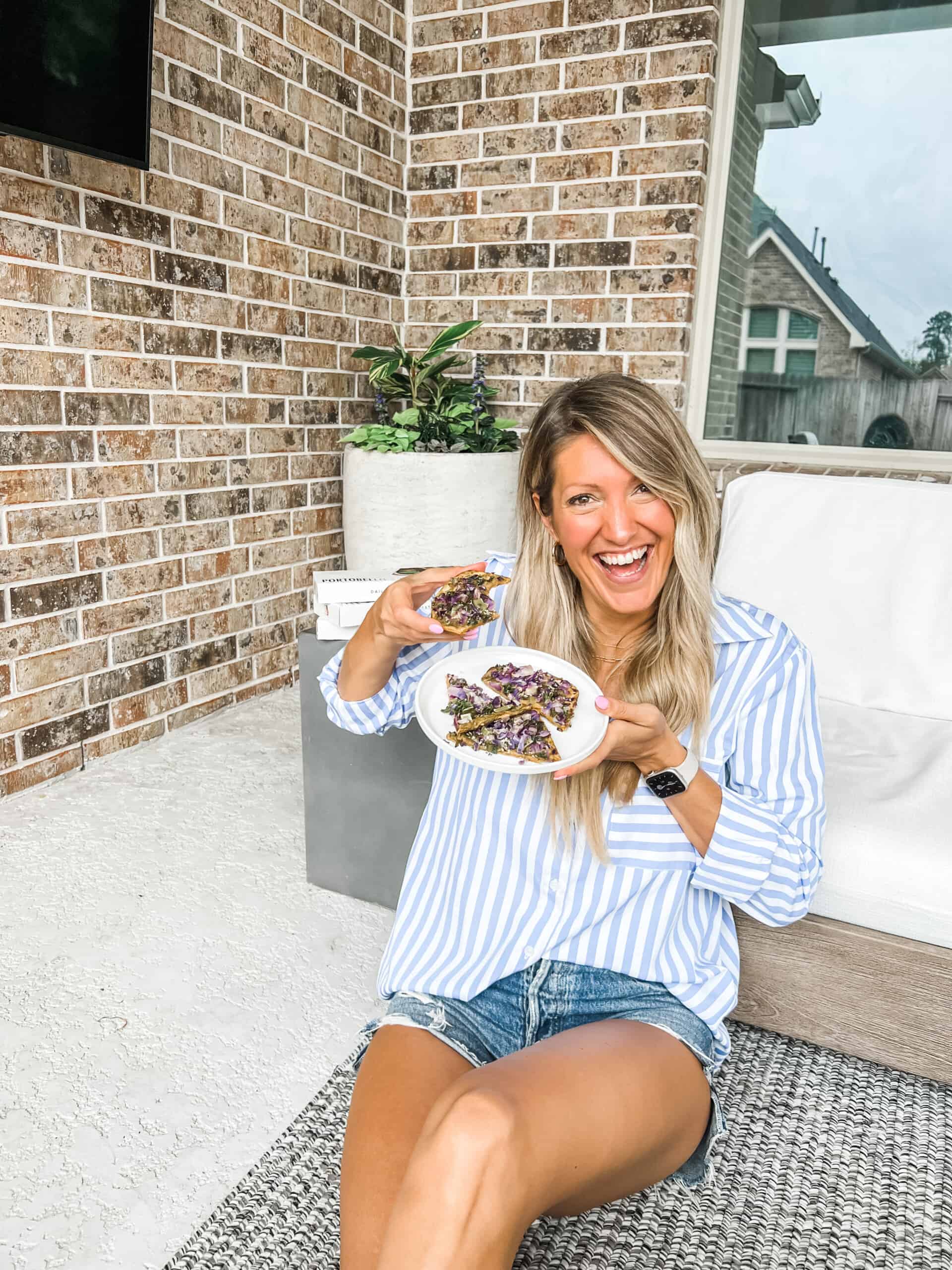 How I Use Daily Harvest
Most people I know who are macro counters are big meal preppers. Ya'll I'm just not, the end. Period. The idea of spending my Sunday prepping for the week sounds like misery! I cook all the time, I don't need to add another entire day of cooking in. Most of the time, I cook dinner 5 times a week so those are covered. My struggle bus is breakfast and lunch – that's where Daily Harvest comes in for me. Daily Harvest delivers plant-based, chef-crafted food right to your doorstep that are easy to prep and ready when you are. There are over 100 options to choose from across 11 collections to fit any taste and flavor profile – and are always launching new items to keep you coming back from more. Made from sustainably sourced ingredients and built on organic fruits and veggies – you don't have to worry about "ehhh what's in this. Made from sustainably sourced ingredients and built on organic fruits and veggies – you don't have to worry about "ehhh what's in this". Daily Harvest tells you everything that's used in each item and the nutrients – it's literally on each package. The best part is – everything is stored in my freezer so I can pull them out easily and use them as I need to! Can I get an amen!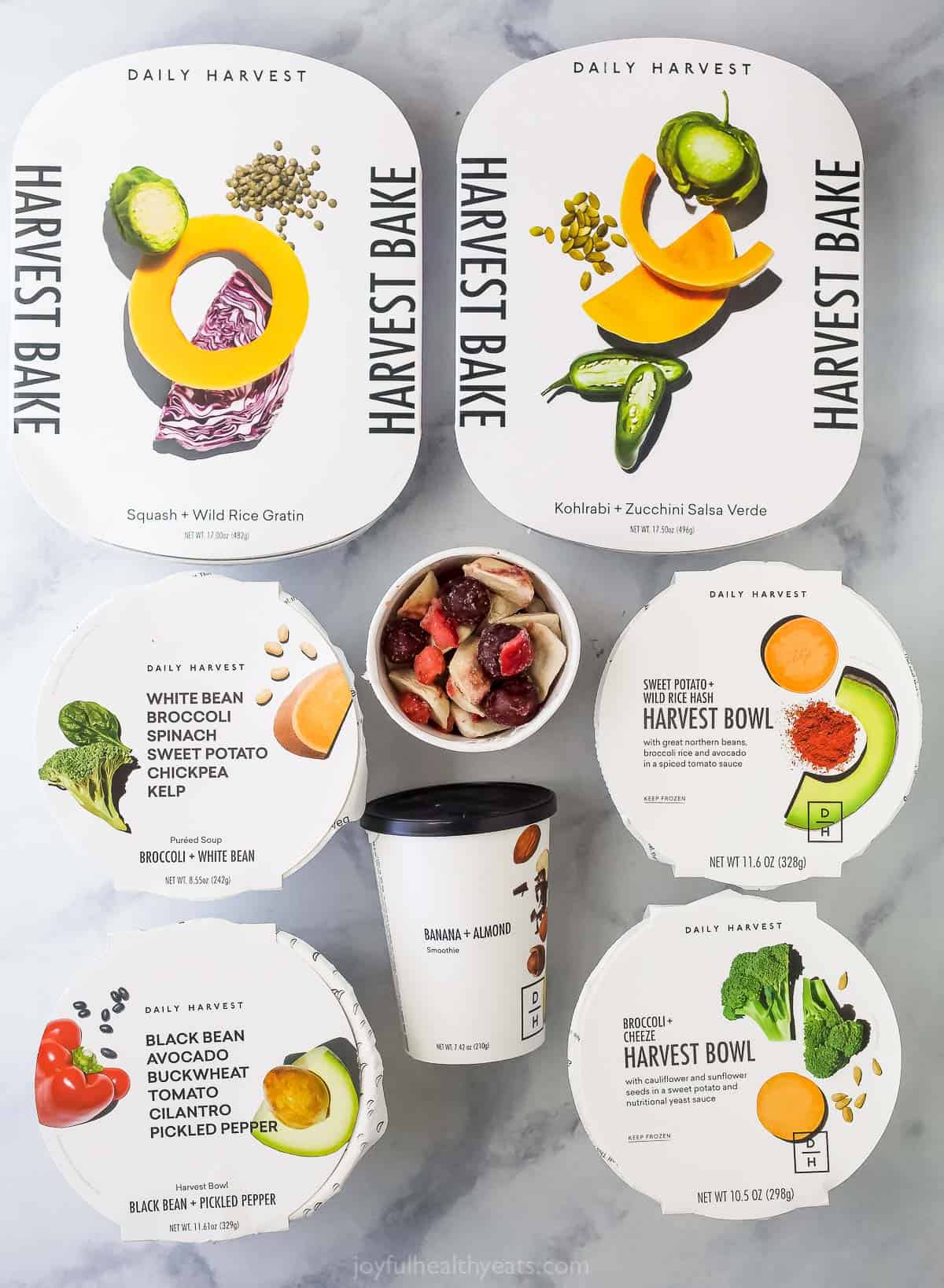 Hit Your Macros with Daily Harvest High Protein Meals
I know a lot of you out there are busy. You don't have time to sit down and figure the numbers out. Maybe you don't want to know the numbers, you just need to know that what you're eating has protein because you've been told it's good for you. Or maybe you don't have time to meal prep like me. Here's the deal. Daily Harvest makes it so easy to filter through their many collections for what you're looking for – whether it's by dietary needs, fiber or ding ding protein meals!!! That is exactly what I do. I know my goals, so I filter the collections to pull the higher protein meals that I need.
Here are a few of the items that would be an excellent source of protein … i.e. put these protein meals on your list!
Red Lentil + Cumin Harvest Bowl (12 grams of protein)- this is one of my go to's!
Brussel Sprouts + Tahini Harvest Bowl (17 grams of protein) – another favorite because who doesn't love brussels sprouts?
Lentil + Tomato Bolognese Harvest Bowl (12 grams of protein) – if you're a fan of bolognese than this one's a must, it's so beyond comforting and they totally nailed the flavor.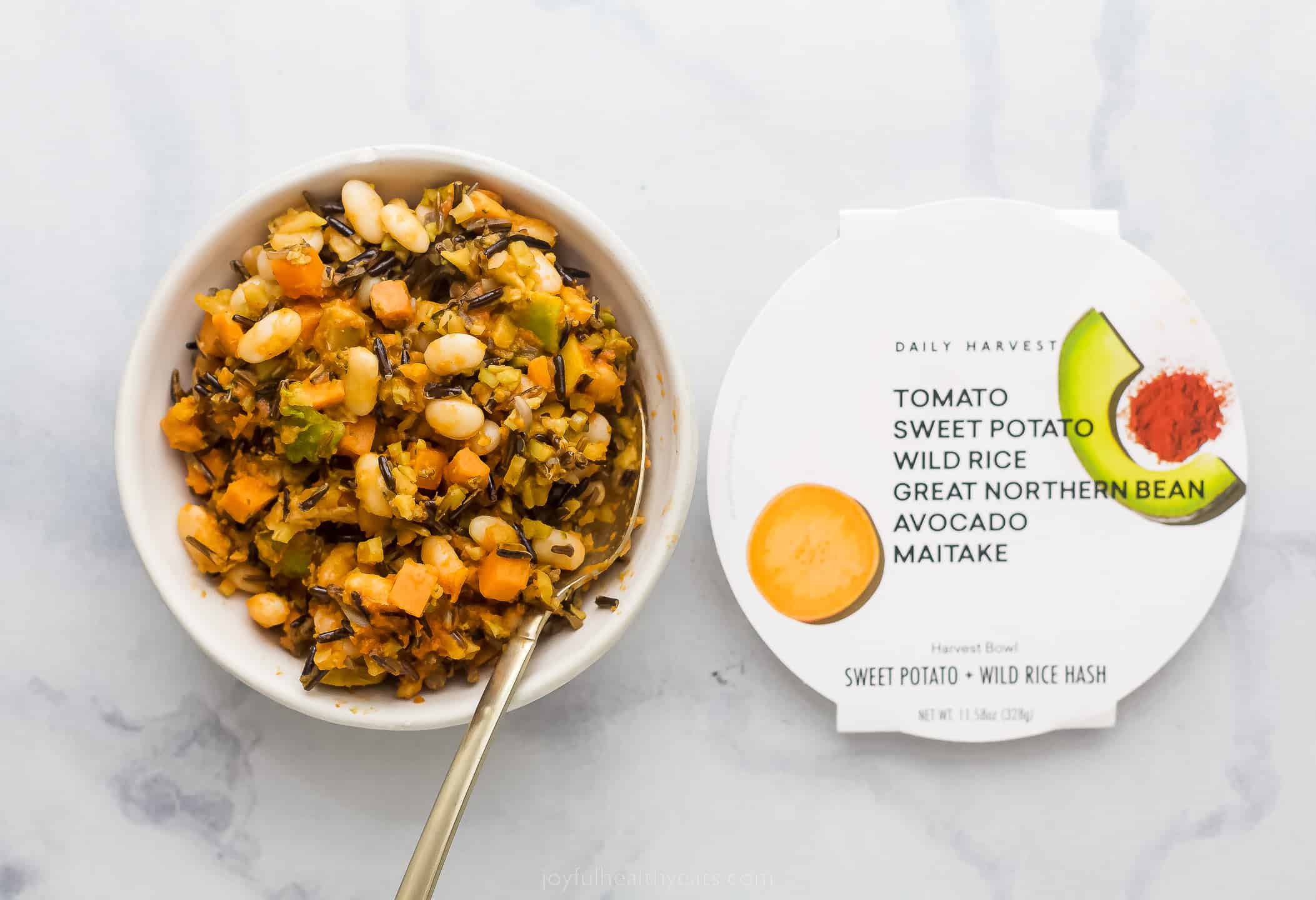 Some other options if you're looking for a good source of protein.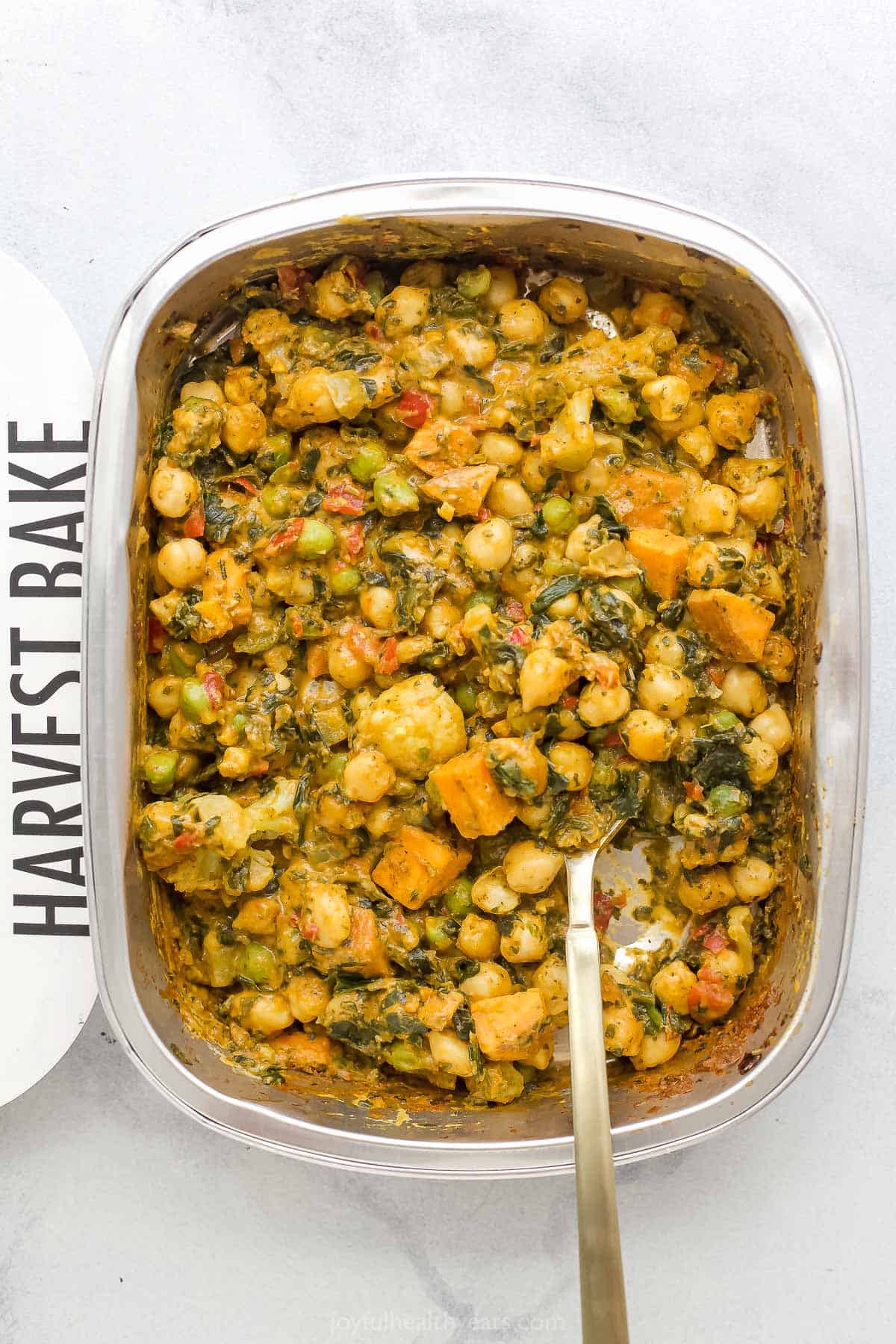 All of these are great options if you're wanting to start adding more protein to your diet. Which I highly recommend – protein is so important. Not only does it fill you up so you stay full longer, it's a key nutrient in building muscle!
How do I Get Started
The good news is, you can start today! Just sign up, choose a plan of your choice – basically how many items that come to you and how often (weekly or monthly). Once you have the quantity selected then you can select items from any collection and swap them out as you want. You can also pause your plan at any time.
Use my code JOYFUL for $65 off your first box. As always, I'm here for you, so if you have questions let me know!