This ultra moist and delicious Zucchini Cake with Cream Cheese Frosting is the ultimate dessert recipe! It's probably the healthiest cake you'll ever make!
Can't get enough of this zucchini dessert recipe? You'll fall in love with my easy Chocolate Chip Zucchini Bread!
Zucchini Cake with Cream Cheese Frosting
So I just had an interesting day.
Today, Thursday I was on my way to Comanche, Tx to tour a dairy farm. (which I am super pumped to tell you about) Comanche, Tx from where I live is about 4 1/2 hours away. To be honest, I was kinda excited to be in the car by myself for 4 1/2 hours. Silence. Open road. Listening to the music I want to listen to. Nobody talking. It will be great!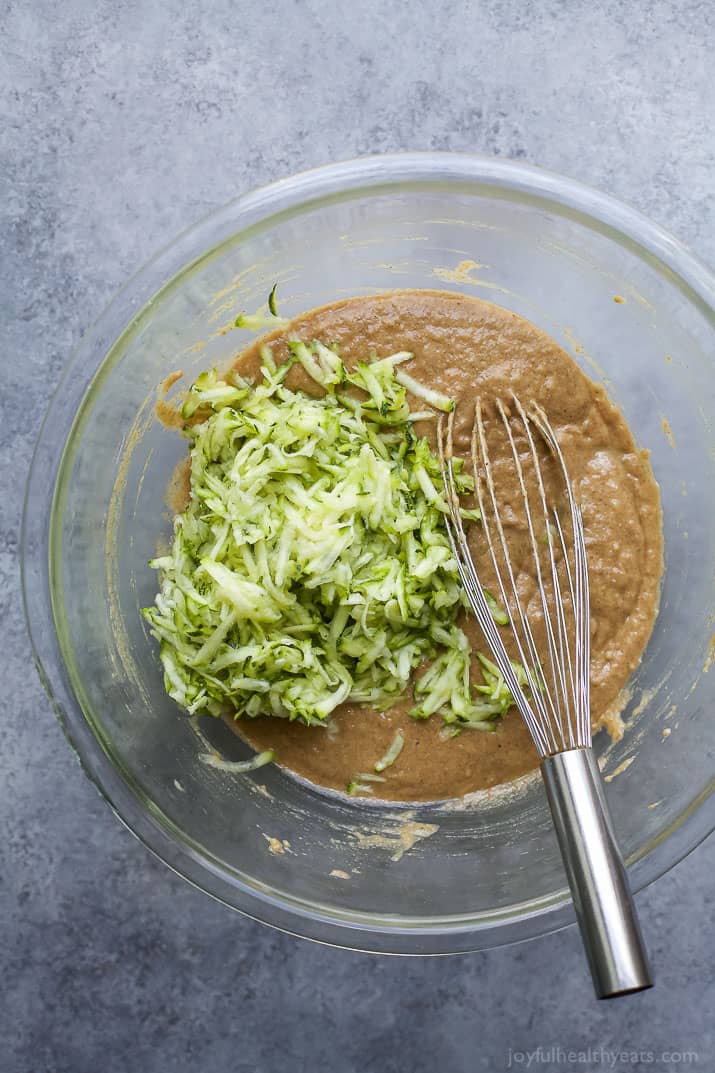 And you know what, it was, for about 3 1/2 hours… then I started noticing this red light flashing on my dash that kinda looked like an oil can. At that point I couldn't pull out the manual to find out what the light meant. I was going 70 mph on a back country farm road in the middle of no where. So instead I took a picture and called my husband to see if he could find out what it meant and if it was something to be concerned about.
He looked it up and said it might be either that my oil is low/almost gone or that a sensor is broken and sending the wrong signal. But the only way to find that out is to check the oil. The strange thing is, I literally just had my oil checked less than a month ago. He had me call our friend who is a mechanic to walk through what I was seeing. As soon as I talked to our friend I told him that the light was no longer blinking, but that it was now permanently on. He immediately told me that I needed to pull over because with the light permanently on it means that the oil is so low that it could make the engine explode!!!!! What!?!?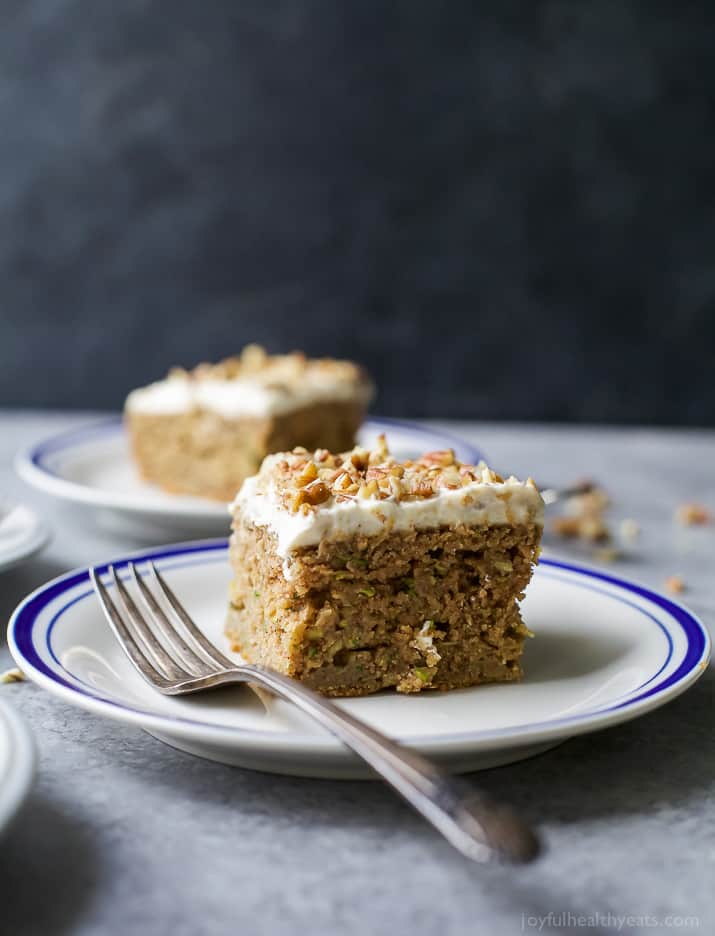 So needless to say I pulled over right away. In the middle of nowhere. Literally farm fields on both sides, nothing in front or behind me. I was freaking out…. 16 weeks pregnant, outside in 90+ degree heat, and by myself!
I carefully listened to our friend as he walked me through how to check my oil. As I checked it a second time I saw a man walking up from behind my car… he seemed friendly and calm (as in … not shady) and then asked if I needed help. I told him what my mechanic suspected, so he checked my oil and verified there was no more oil in the car. And then he confirmed that I was also leaking oil. He told me it was not safe to start my car and said that he could drive to the nearest town, pick up a tow cable to tow me back into town. Such a nice guy and I am so relieved that there are still kind souls out there!
At this point I was 30 miles from my final destination and now officially out of a car. Luckily we have AAA (or triple A) so I called them and had them tow my car back to Houston to the mechanic we trust. They cover up to 200 miles free on towing which is amazing. Then the PR contact for the farm trip I was going on came to pick me up.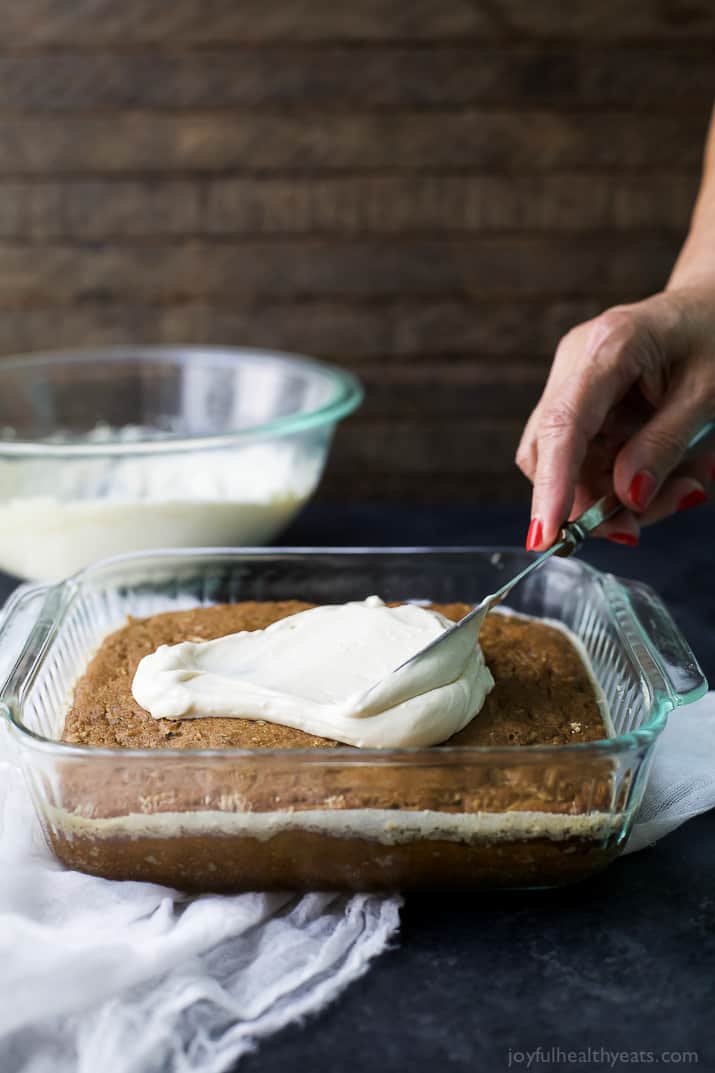 To say it was tough day is an understatement. I sat in a Farm and Feed Supply Store in the middle of nowhere for about an hour… but I was glorious because I could go to the bathroom, sit in the AC, and drink an ice cold water.
Later that night I devoured a filet mignon and sat down in bed to watch Scandal (my new addiction) on my iphone. It was fantastic.
Now if I just had this moist delicious Zucchini Cake in front of me, it would make all the stress I had earlier that day go away.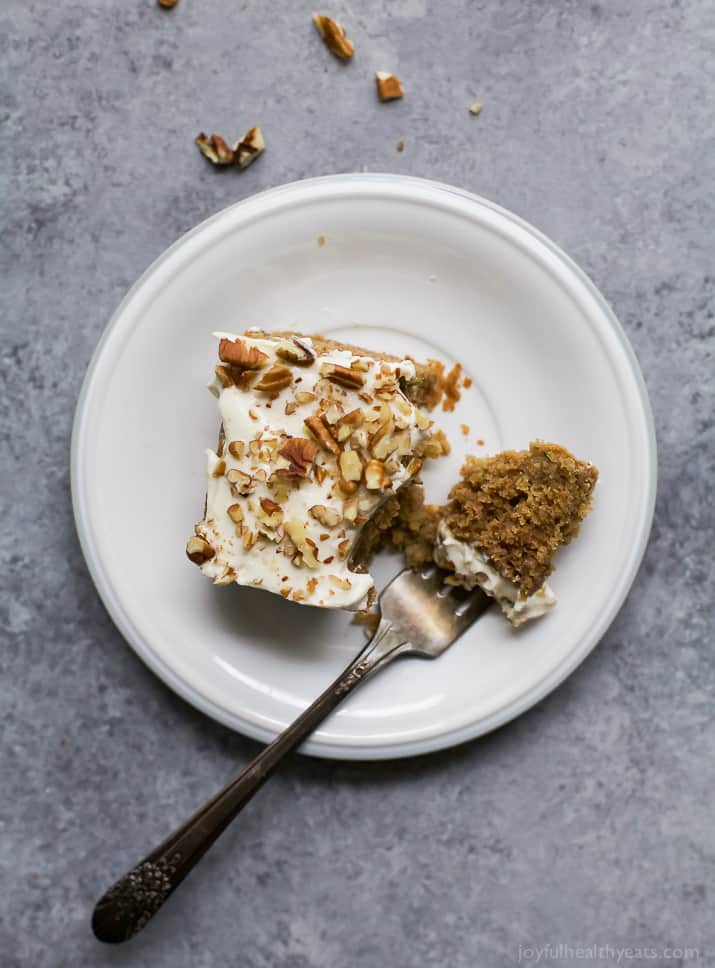 Why I Love This Healthy Cake Recipe
So this cake. It's basically the best way to use up that zucchini. You're probably overwhelmed right now. It's light, healthy, crazy moist and flippin delicious. The applesauce and honey in the batter ensure that it stays extra moist!
Plus anything topped with a light cream cheese frosting is well.. a must it!
The only thing I wished I changed about this recipe is making it in a larger pan!
Bon Appetit ya'll!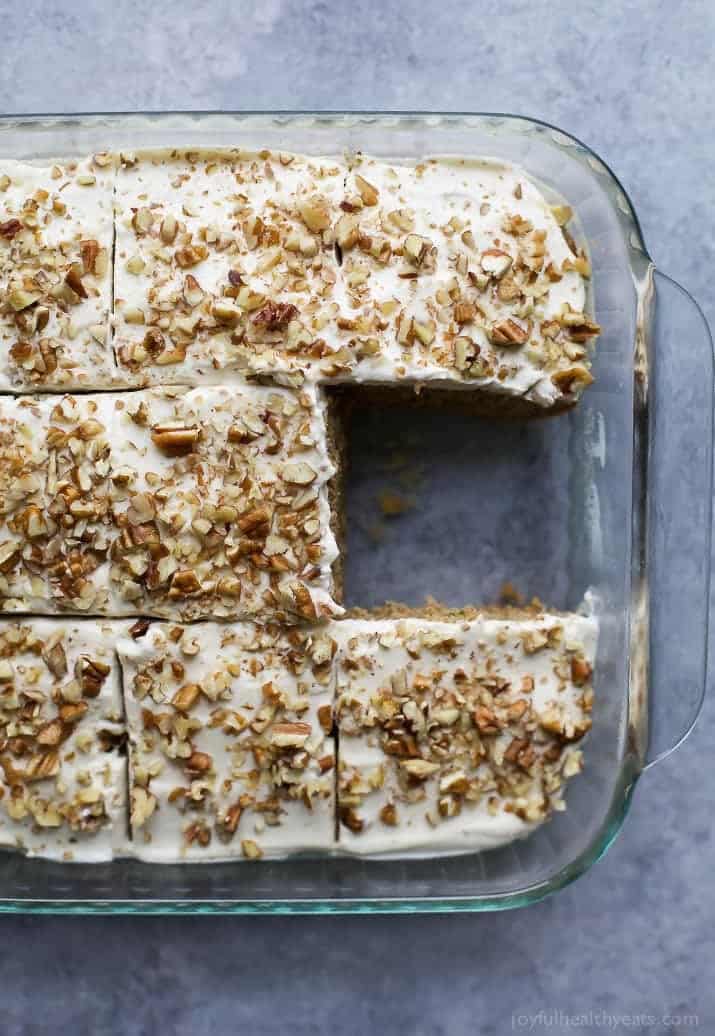 Print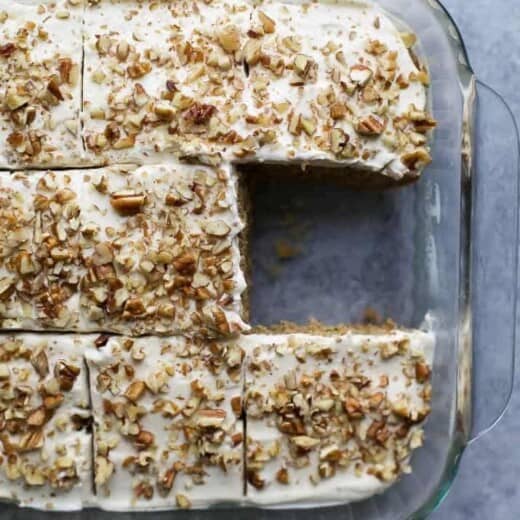 Zucchini Cake with Cream Cheese Frosting
Author:

Prep Time:

10 minutes

Cook Time:

35 minutes

Total Time:

45 minutes

Yield:

16

slices

1

x

Category:

Dessert

Method:

Oven

Cuisine:

American
---
Description
This ultra moist and delicious Zucchini Cake with Cream Cheese Frosting is the ultimate dessert recipe! It's probably the healthiest cake you'll ever make!
---
Zucchini Cake:
1½ cups

white whole wheat flour

1 teaspoon

baking powder

½ teaspoon

baking soda

½ teaspoon

salt

2 teaspoon

ground cinnamon

½ teaspoon

ground nutmeg

½ cup

raw honey

½ cup

unsweetened applesauce

⅓ cup

coconut oil, melted

1

egg

2 teaspoons

vanilla extract

1¼ cup

grated zucchini (about

1½

zucchinis)
Cream Cheese Frosting:
4 oz

. of cream cheese, softened

½ cup

of plain greek yogurt

2 teaspoons

vanilla extract

5 teaspoons

of pure maple syrup

1/4 cup

of chopped pecans
---
Instructions
Preheat oven to 350 degrees.
Prepare a 9×9 baking dish by greasing the bottom and sides (you can grease with coconut oil, butter, or PAM cooking spray) Lightly dust with flour and shake out excess flour.
In a medium bowl, add flour, baking powder, baking soda, salt, ground cinnamon, and ground nutmeg. Whisk together.
In a large bowl, add honey, unsweetened applesauce, coconut oil, egg, and vanilla extract. Whisk together until smooth.
Slowly add the dry ingredients to the wet ingredients until everything is combined.
Fold in the zucchini.
Add the batter to prepared 9×9 baking dish.
Bake for 30-35 minutes, or until a toothpick comes out clean.
Remove from oven and let completely cool.
In the meantime, add cream cheese, plain greek yogurt, vanilla extract, and maple syrup to a small bowl. Using a hand mixer, blend until smooth.
Gently spread the cream cheese frosting on the zucchini cake once cooled. Top with chopped pecans and serve!
---
Keywords: zucchini cake, zucchini cake recipe, healthy cake recipe, cream cheese frosting recipe, best zucchini recipe, healthy dessert, healthy dessert recipe, best cake recipe, moist cake recipe
Filed Under:
IF YOU MAKE THIS RECIPE, BE SURE TO SNAP A PIC AND HASHTAG IT #JOYFULHEALTHYEATS. I LOVE SEEING WHAT YOU MAKE!
More Dessert Recipes to Try
Rustic Cardamon Apple Galette with Maple Mascarpone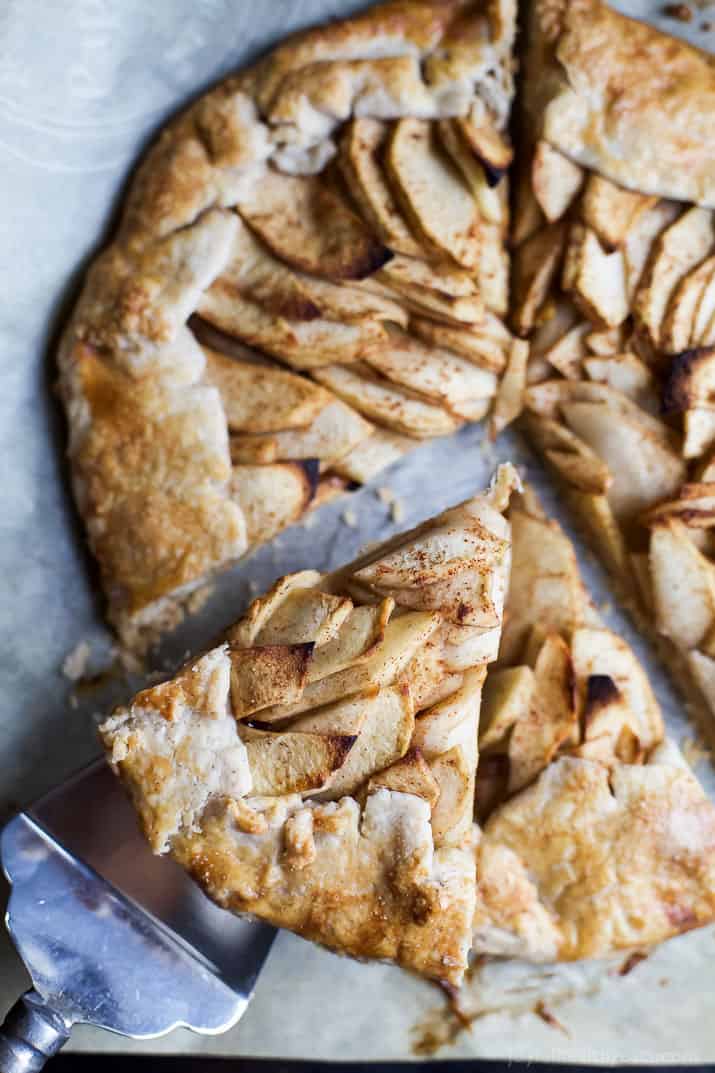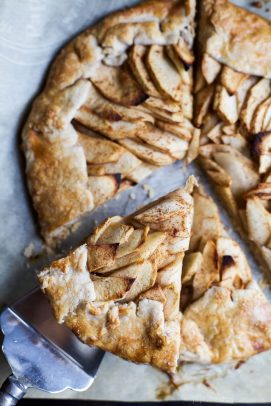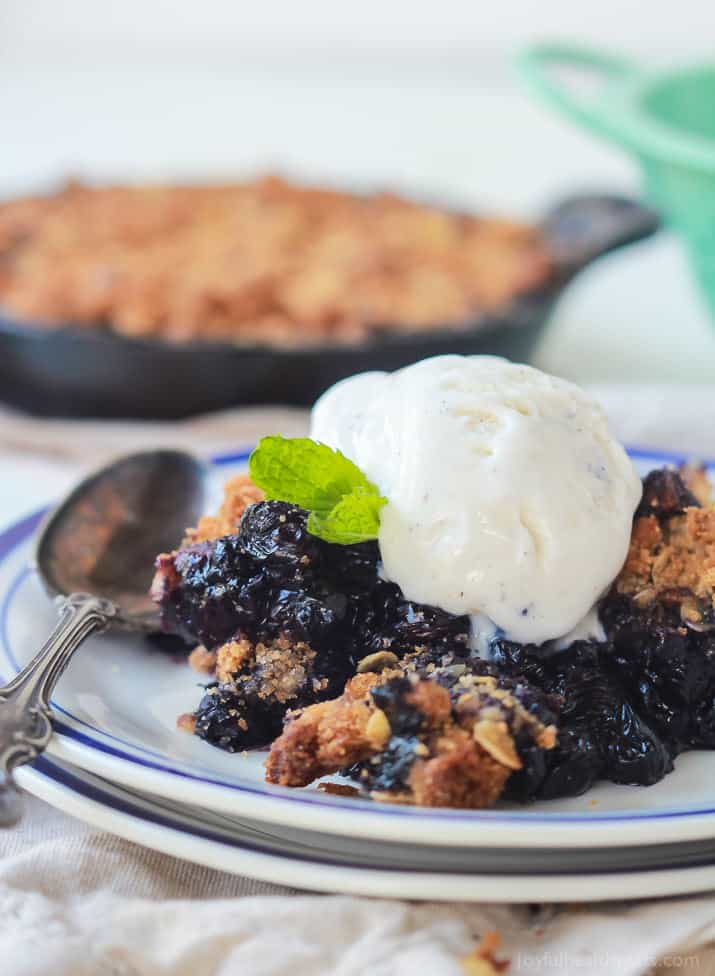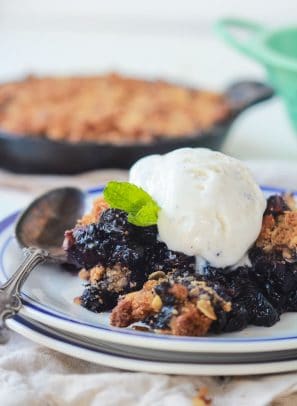 Baked Apples with Cinnamon Mascarpone + Toasted Coconut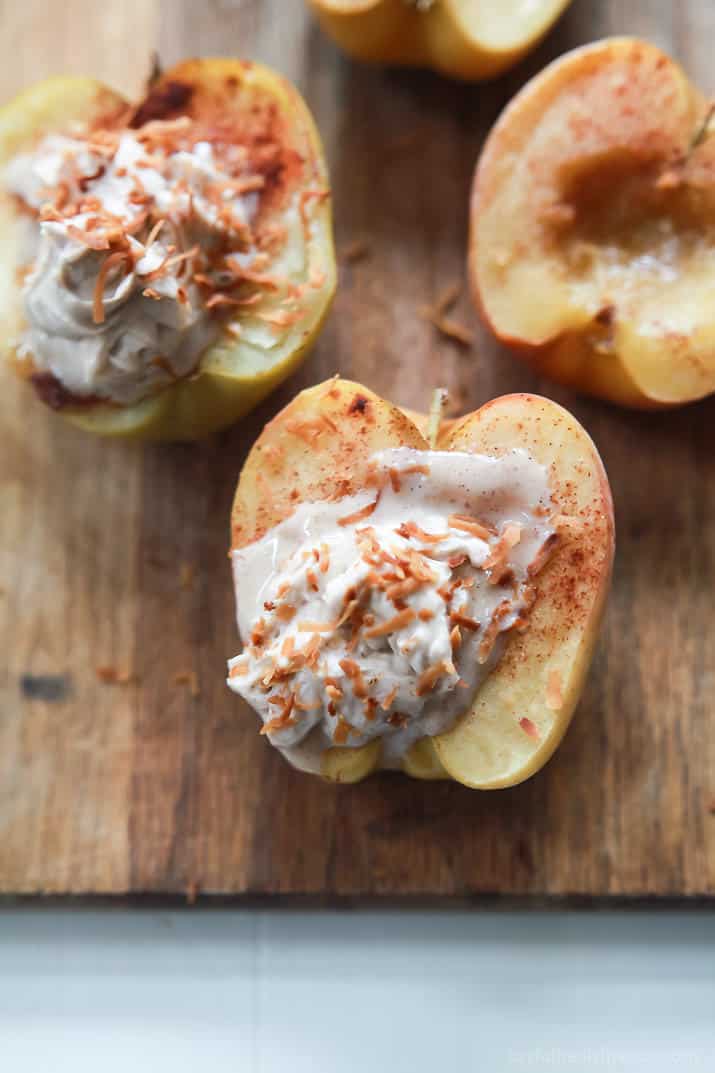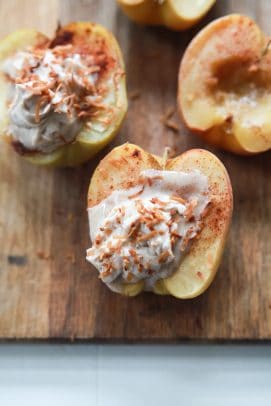 DON'T MISS A RECIPE ->
FACEBOOK | TWITTER | PINTEREST | GOOGLE+ | BLOGLOVIN | INSTAGRAM