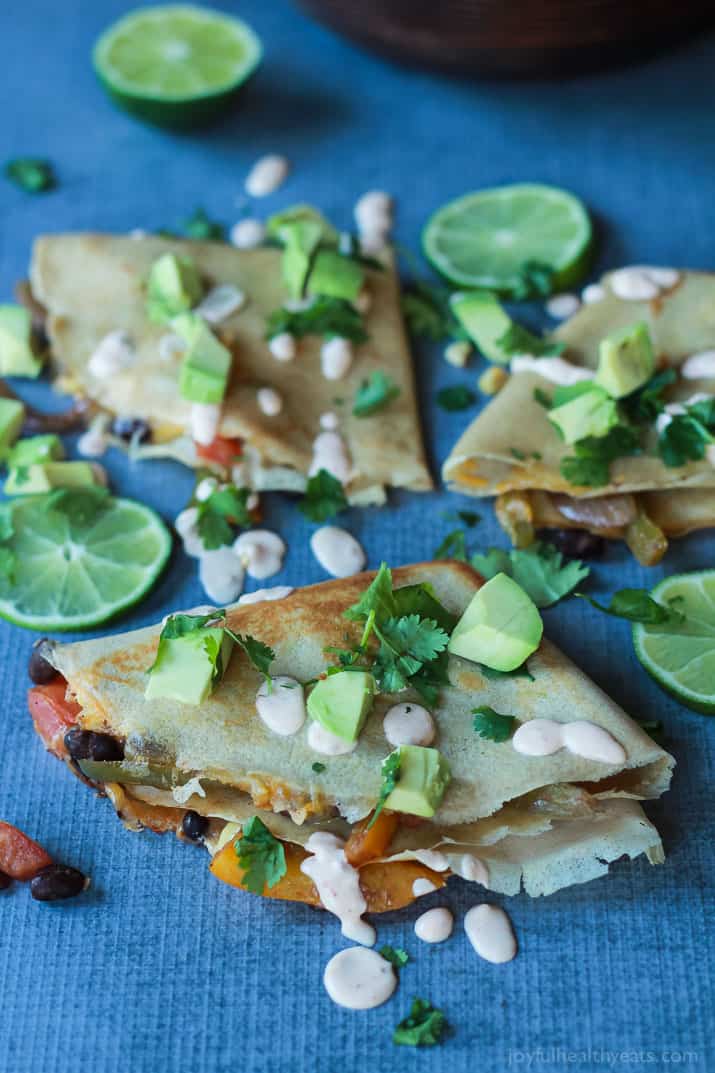 Are you a Crepe Lover? If so, then this fun twist on crepes will be your new favorite! Easy Tex-Mex Vegetarian Crepe Quesadillas with a drizzle of Chipotle Lime Crema!
TGIF! I thought I would start this weekend out giving you a good laugh.
Sound good?
As you know, we had a Pirate party for Cason this past Saturday. So I did most of the prep work on Friday. We (Cason and I) started the Friday before the party off by running a couple errands. By 8:30am we were up and out of the house chasing to HEB for groceries, Michael's for a fondant smoother, and then to our local Oil & Vinegar store to refill my Balsamic Vinegar Jar. He was great, we were both having a blast – well as much fun as you can have running errands with a 3 year old who is potty training! 🙂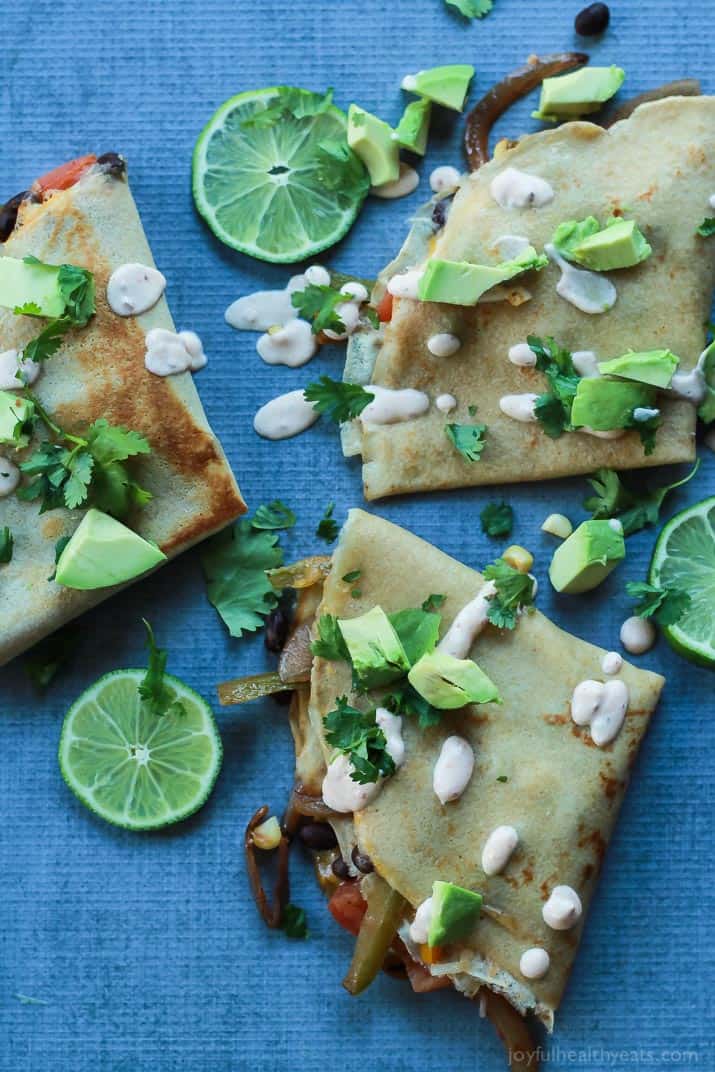 When we got home, the first thing I wanted to get done was get the cakes for the pirate cake made and baked. Little man is a big chocolate lover, like his momma, but he also wanted a funfetti cake because.. well.. its fun!
Cason pulled his stool up to the counter and started to help me dump the cake mix, oil, water, and eggs into the bowl. He was anxious to start mixing with the handmixer but I told him, "buddy let mommy get it started for you then you can finish it." He reluctantly agreed. We finished the funfetti cakes, poured them in the pans, and stuck them in the oven. Next up was the chocolate cakes.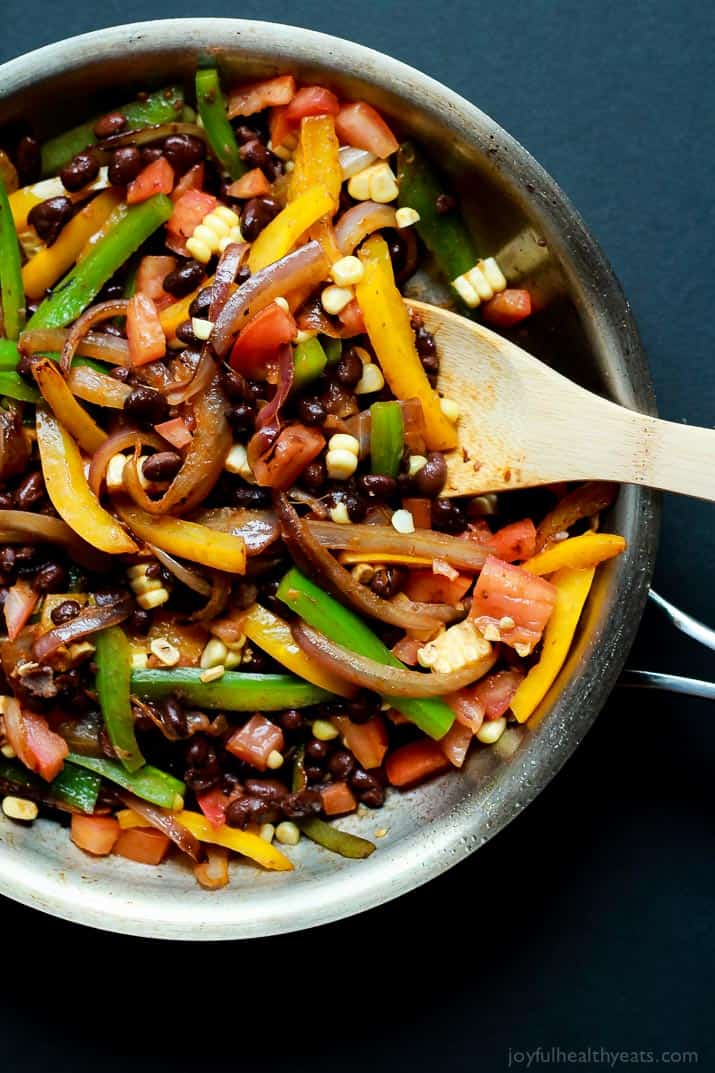 We dumped the cake mix in the bowl along with the oil, water, and eggs. I turned to put the oil away, looked back and Cason had the handmixer in his hand working on putting it in the bowl.
I said… "buddy… no!"
He looked at me, turned it on and … chocolate cake mix all over the kitchen.
He just tells me "I was trying to get it started for you so you could finish it mommy." All I could do was shake my head and laugh.
But it doesn't stop there, oh no, that wouldn't be funny.
As I was cleaning up our mess from the cake baking, he tells me "mommy I have to go tee tee" (our word for going pee) He runs out into the garage where we have a mini portable kid potty, sits down and starts to go. GREAT JOB!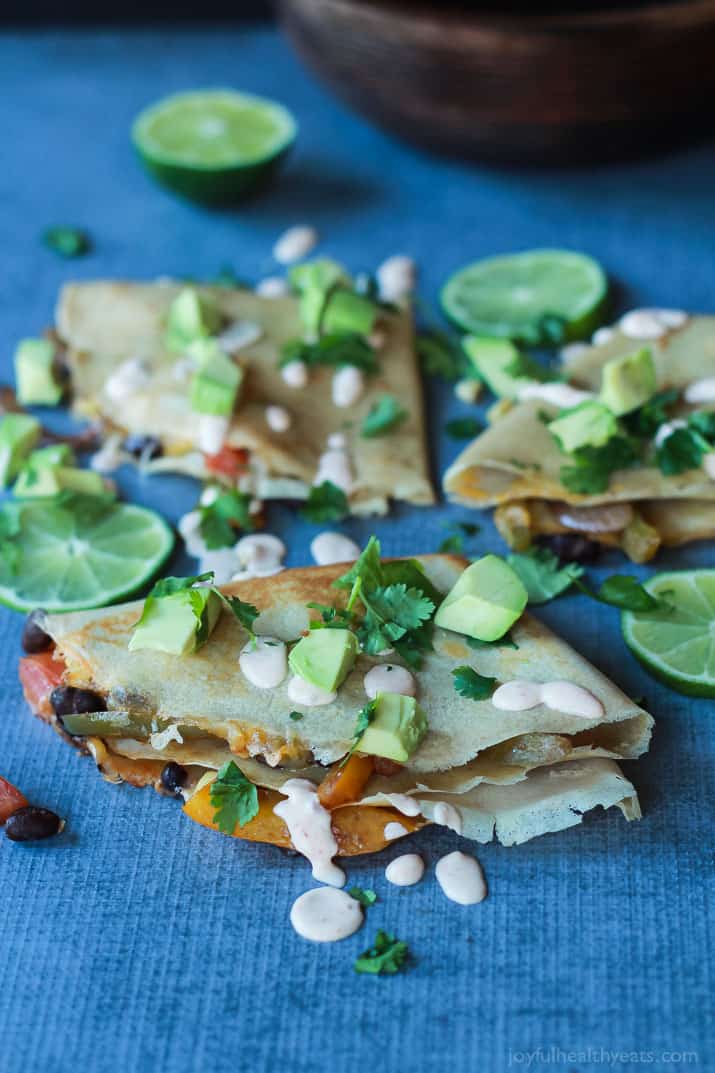 I went back inside to let him finish, because he wasn't exactly going anywhere. All of a sudden I started to hear grunting. I went outside and he says.. "I go poop po." And thats my cue to go back inside. Every minute I would go back outside to see if he was finished and he kept saying no. I think I asked him like 5 times. Then all of a sudden I hear.
"Mommy, I FELL OVER!!!"
What?!? I didn't hear that right! So I walked outside again and saw him standing up, pants down with the portable potty upside down on our garage floor.
All I could do was say… "Really?! How did you do that?"
bahaha.. that kid!
So, I got that cleaned up – yuck. By that time the cakes were done and cooled, I began making the buttercream to start frosting my cakes. I pulled the Kitchen Aid mixer out, Cason pulls his stool up and we get to work. I added the butter, the powdered sugar, vanilla, and milk. It wasn't quick the texture I was looking for so I added more powdered sugar, then all of a sudden I hear.. clink clink clink.
I turned the mixer off immediately and Cason says "sorry mommy, I was trying to put it back in"
Apparently he had taken off the front metal circle on the Kitchen Aid Mixer that is attached with a screw and was trying to put it back on, missed, and dropped it right into the buttercream!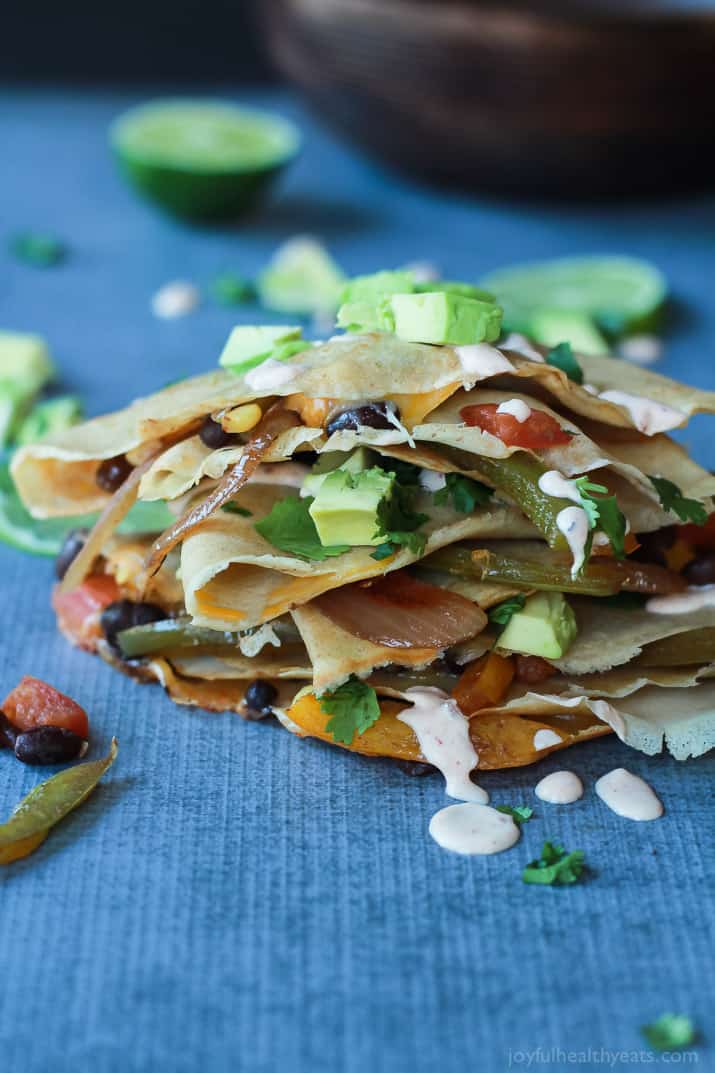 So that was my day, a week ago today! Hope you got a good laugh.
Ok, on to the recipe for today. My husband has a love affair with crepes and has been begging me to make a savory crepe during the week. So this recipe is for him, Tex-Mex Vegetarian Crepe Quesadillas with Chipotle Lime Crema!
I kinda treated these Crepes as a vehicle to make a yummy quesadilla! I whipped up a quick vegetable loaded filling, cooked the crepes, stuffed them with the vegetarian filling, cheese and viola – Tex-Mex Crepe Quesadillas. 
If you order a quesadilla from a restaurant normally it is served with something on the side, guacamole, salsa, or sour cream. I decided to make a Greek Yogurt based sauce, Chipotle Lime Crema, and oh my is it delicious! I loaded this sauce on because the flavors go so well with the savory crepes! The lime juice totally makes everything come to life!
If you're looking for fun changeup to the same old same same old dinner recipes this is it! Its easy and delicious. Plus who doesn't like crepes or quesadillas!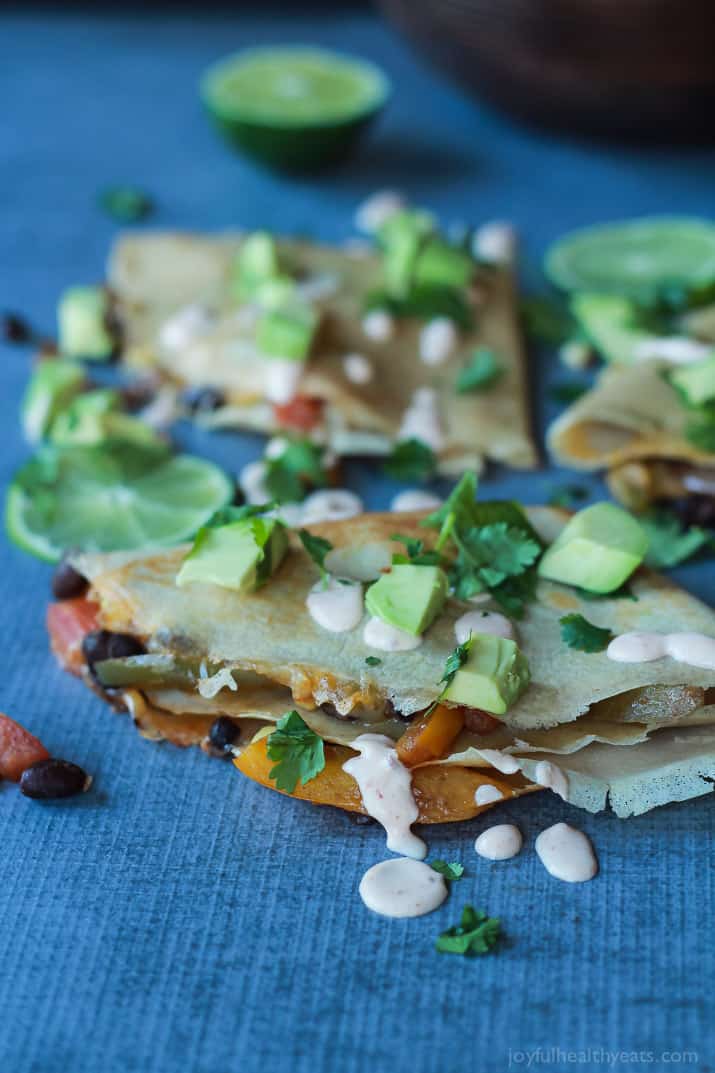 Print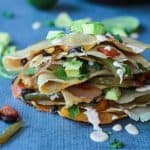 Tex-Mex Vegetarian Crepe Quesadillas with Chipotle Lime Crema
Author:

Prep Time:

8 hours

Cook Time:

40 mins

Total Time:

8 hours 40 mins

Yield:

10

-

12

crepe quesadillas

1

x
Category:

Vegetarian, Quick Easy Dinner Idea, Easy Dinner Recipes, Kid-Friendly, Appetizer
---
Scale
Ingredients
Crepe Recipes:
1 cup

of white whole wheat flour

2 tablespoon

s of melted butter

1/2 teaspoon

of salt

4

eggs

1 1/3 cup

of 2% milk
Tex-Mex Vegetable Filling:
2 tablespoon

s of grape seed oil

1

earn of corn, cut off the cob

1

yellow pepper, julienned

1

green pepper, julienned

1/2

red onion, julienned (about

1 cup

)

2

roma tomatoes, diced (seeds removed)

15 oz

. low sodium black beans, drained and rinsed

1/2 teaspoon

of smoked paprika

1/2 teaspoon

of ground cumin
salt & pepper
Chipotle Lime Crema:
3/4 cup

of plain greek yogurt
juice of

1

lime

1

chipotle pepper

1/4 teaspoon

of salt

1/2 teaspoon

of garlic powder

1/4 teaspoon

of smoked paprika

2 cup

s of shredded Mexican Blend Cheese
optional garnish: diced avocado, sliced jalapenos, fresh cilantro, lime wedges
---
Instructions
To a blender add, flour, milk, eggs, butter, and 1/2 teaspoon of salt. Blend until smooth, no lumps. Place in the refrigerator and let sit overnight.
In a small food processor add, greek yogurt, lime juice, chipotle pepper, 1/4 teaspoon of salt, garlic powder, and smoked paprika. Blend until smooth, set aside.
In a large saute pan, over medium high heat add grape seed oil and red onion. Cook 2-3 minutes until onions are translucent.
Add in yellow pepper, green pepper, smoked paprika, cumin, salt, and pepper. Stir and saute for another 3-5 minutes. (the peppers should be starting to get soft but still crunchy)
Add in corn, tomatoes, and black beans. Saute for 1-2 minutes, so as not to make the beans mushy but to cook them a little bit. Set aside.
Heat a medium skillet to medium high heat, spray with PAM and add 1/2 cup of crepe mixture. Swirl around the pan so the pan completely covered. Cook for 1 minute, flip and cook for another minute on the other side. Remove from pan, place on a plate. Continue process until all crepe batter is used up.
In the same medium skillet add cooked crepe back in, fill with 1/3 cup of vegetable mixture and 2-3 tablespoons of cheese. Fold over to create a half moon. Cook for 1 minutes, flip and cook for an additional minute on the other side.
Serve with Chipotle Lime Crema top with additional garnishes is desired.
---
 IF YOU MAKE THIS RECIPE, BE SURE TO SNAP A PIC AND HASHTAG IT#JOYFULHEALTHYEATS. I LOVE SEEING WHAT YOU MAKE!
Want More Appetizer Recipes?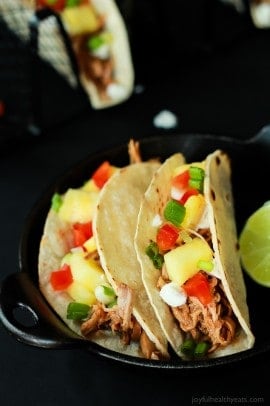 Classic Buffalo Baked Chicken Wings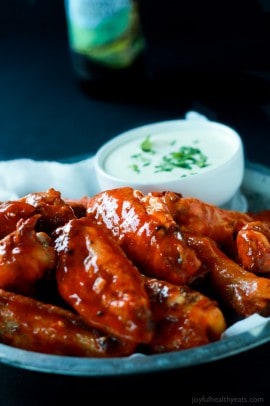 Cilantro Lime Shrimp with Tomatillo Sauce

DON'T MISS A RECIPE ->