These 3 Fruit Infused Water Recipes are a great way to drink more water during the day. They're delicious combinations that are super refreshing and easy to make!
Looking for other healthy drink options? How about these 4 Detox Lemon Water Recipes or this Tropical Mango Smoothie? Easy, yummy and healthy!
One of the best things you can do for your body to start the year off on the right foot is drink WATER!
With all the other drink options the world has to throw at us, sometimes water can get caught in the midst and sadly takes last place. But it's the one thing our body needs the most and actually helps with losing the belly fat. Basically it's natures remedy for weight loss. It's pretty amazing what your body can do, if you let it, by just giving it the nutritents it needs!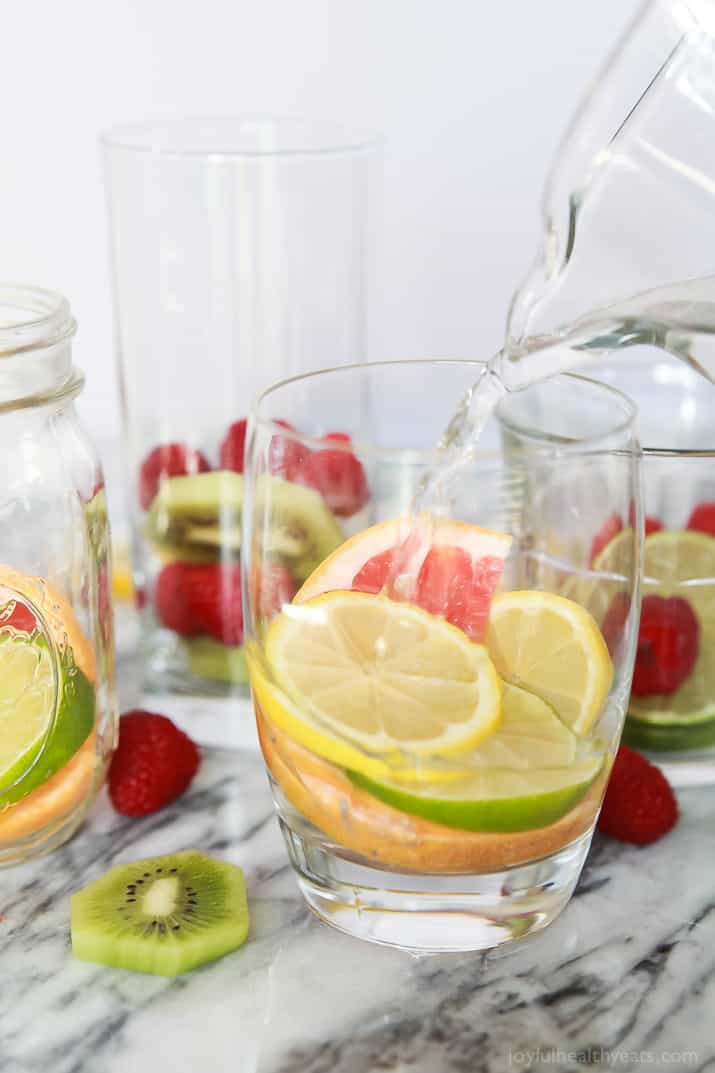 Healthy nutrition. Water. Exercise. With a few cookies mixed in here or there! hehe
I have never been of the mindset that diet is the way to lose weight. I have seen too many friends and family go on the newest and greatest "diet scheme" and seen them not follow through or not lose the weight. To me going on diet is not a sustainable way to live nor is enjoyable. There is always a sense of failure attached if you don't "meet your goal."
That's why I decided a long time ago I would never diet. I would live a healthy lifestyle. Eat foods that are good for me, things that my body needs like greens, fruits, grains, meat – about 80% of the time. But in that 20% if I want to go out and grab a burger I'm gonna do it, or if I want to have wings and beer one night because there's a big game on I'm gonna do it. No guilt. You have to treat yourself every once in a while. Ya know.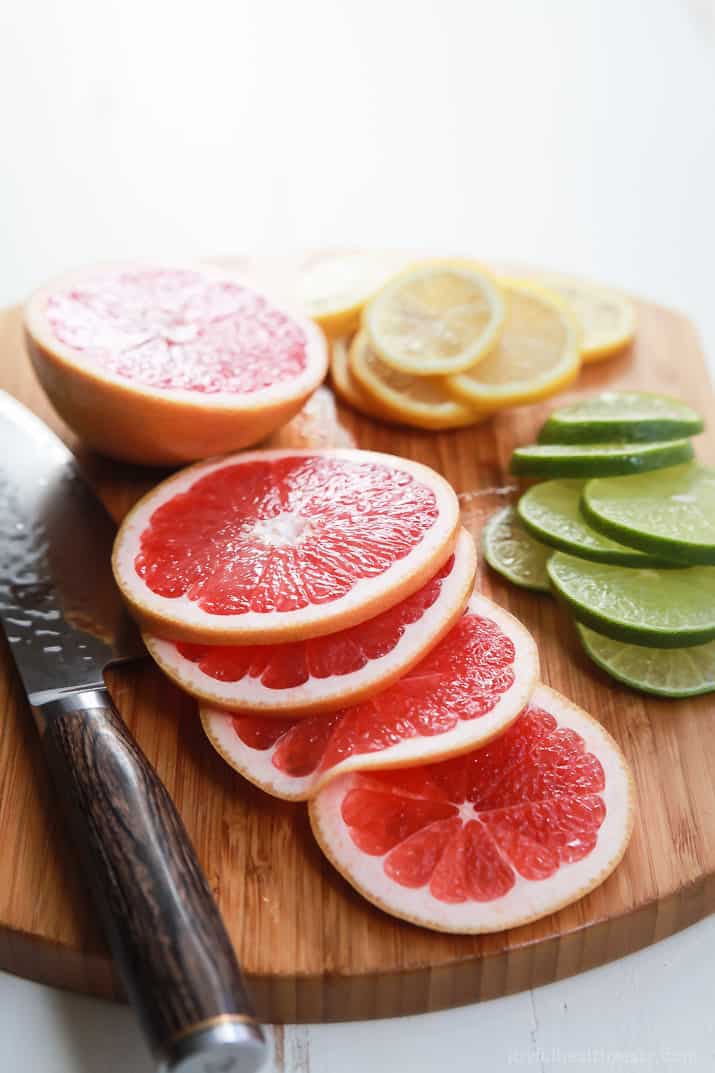 This year one of the things I wanted to work on is drinking more water throughout the day. I know I don't do it enough. I usually have one cup of coffee in the morning and then one around 2pm. In between those times I'm out and about and will drink water. I have a 27 oz. bottle that I keep at my side all day and usually will drink it about once, sometimes twice … if I'm lucky. But ya'll…. that is NOT enough water to be drinking, especially if I'm working out!
How Much Water Should You Drink A Day?
There are many different philosophies on how much water a person should drink per day. I've seen some people say, use the 8×8 rule which is drinking eight 8 oz. glasses of water per day. Some people say you should be drinking between .5-1 ozs. of water for every pound you weigh – sooooo if you weight 160 lbs. you should be drinking between 80-160 oz. of water a day!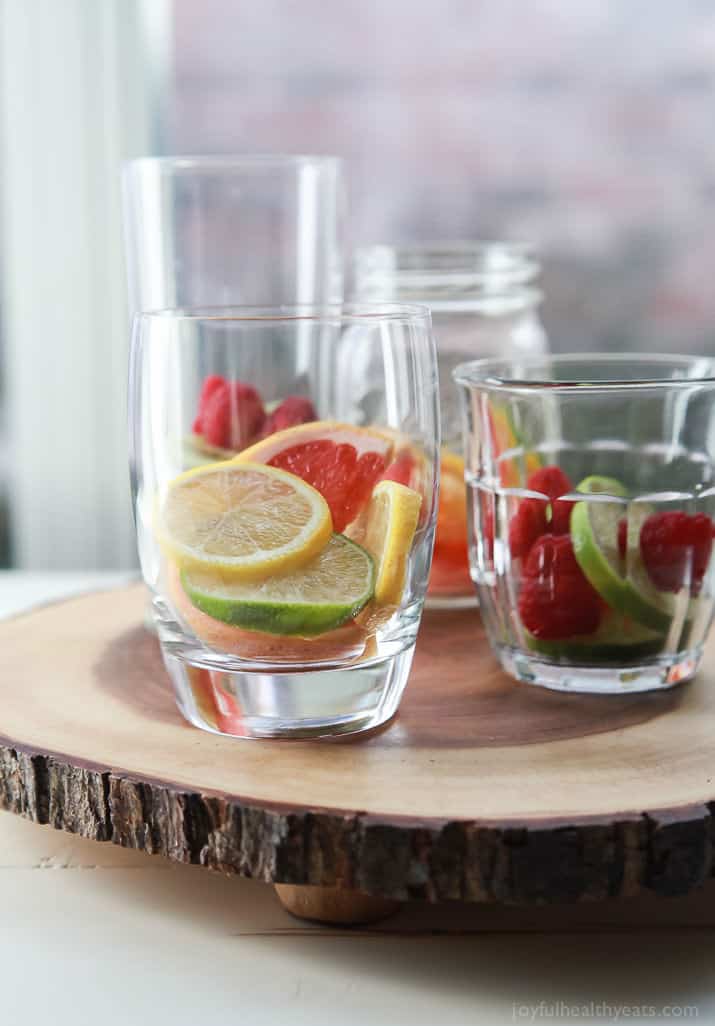 Easy Fruit Infused Water Combinations
That is a AHhhhhh… LOT of water people. And I'm not nearly close to it. Are you?
So.. I figured. There has to be a tasty way to drink more water throughout the day!
Fruit Infused Water has been on my "must make" list for a while. And since I'm trying to drink more water AND it's January what better time to make it than now!
Lately I have been all about grapefruit so I knew that I needed to make a citrus water using grapefruit, and then raspberries just made sense plus they are pretty to look at.
Not only will these Fruit Infused Waters get you drinking more water throughout the day but you will feel fancy doing it …. because I mean really… don't they just look WAY better than a normal glass of water!?
Bon Appetite my friends… or should I say Cheers! Happy and Healthy drinking!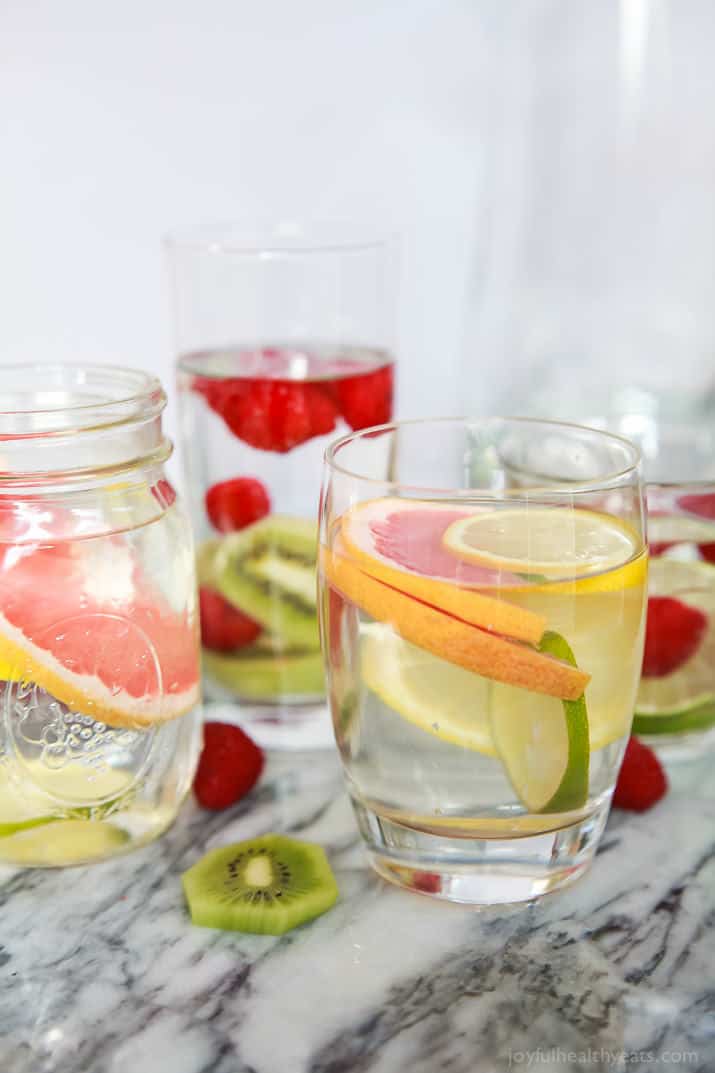 Print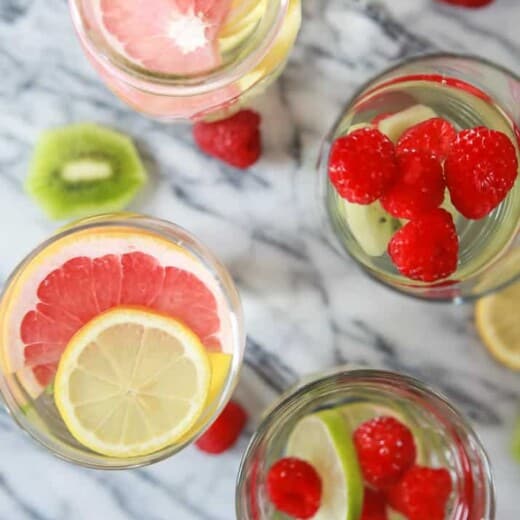 Fruit Infused Water
Author:

Prep Time:

5 mins

Total Time:

5 mins

Yield:

3

1

x

Category:

Drinks

Method:

By Hand

Cuisine:

American
---
Description
These Fruit Infused Water combinations are a great way to drink more water during the day. They're delicious recipes are super refreshing and easy to make!
---
Raspberry Kiwi Infused Water:
4

–

5

raspberries

3

slices of kiwi

10 oz

. of water
Citrus Infused Water:
2

slices of lemon

2

slices of lime

2

slices of grapefruit

10 oz

. of water
Raspberry Lime Infused Water:
4

–

5

raspberries

2

slices of lime

10 oz

. of water
---
Instructions
Add fruit to a large cup, add water.
Serve.
---
Keywords: fruit infused water recipes, fruit infused water combinations, healthy drinks, best fruit infused water, fruit water, how to make fruit infused water
Filed Under:
IF YOU MAKE THIS FRUIT INFUSED WATER RECIPE, BE SURE TO SNAP A PIC AND HASHTAG IT #JOYFULHEALTHYEATS. I LOVE SEEING WHAT YOU MAKE!
Other Healthy Drink Recipes?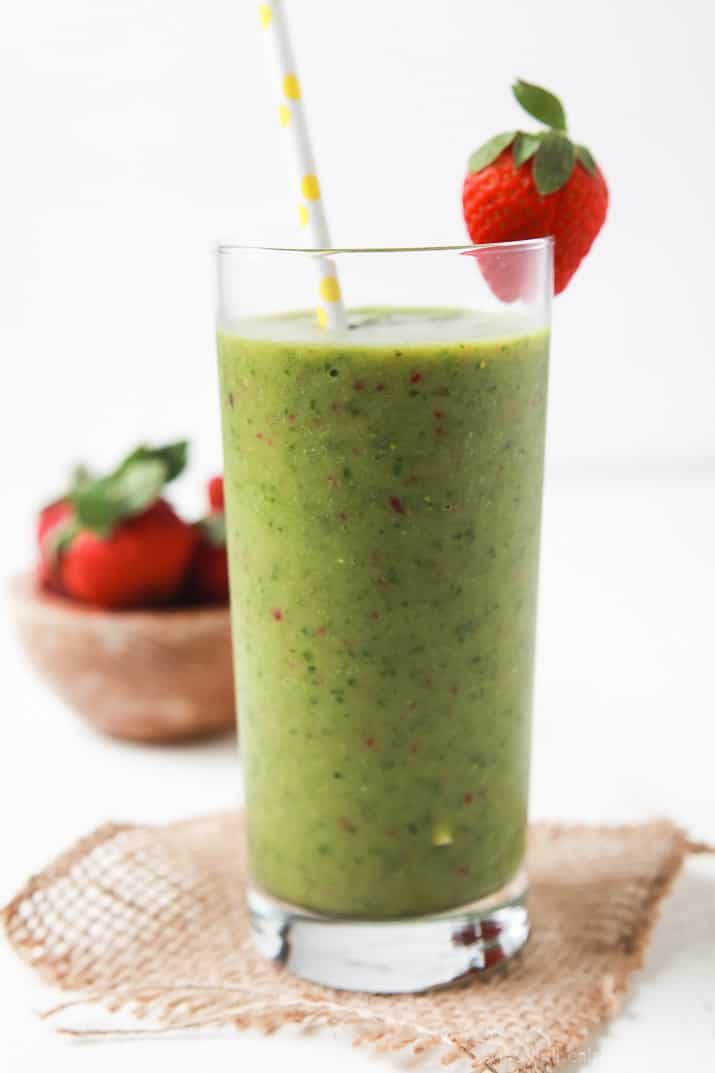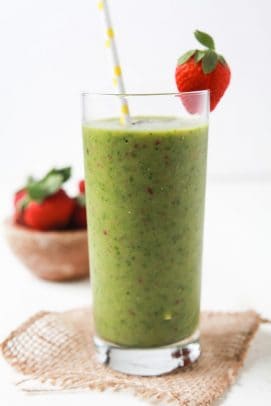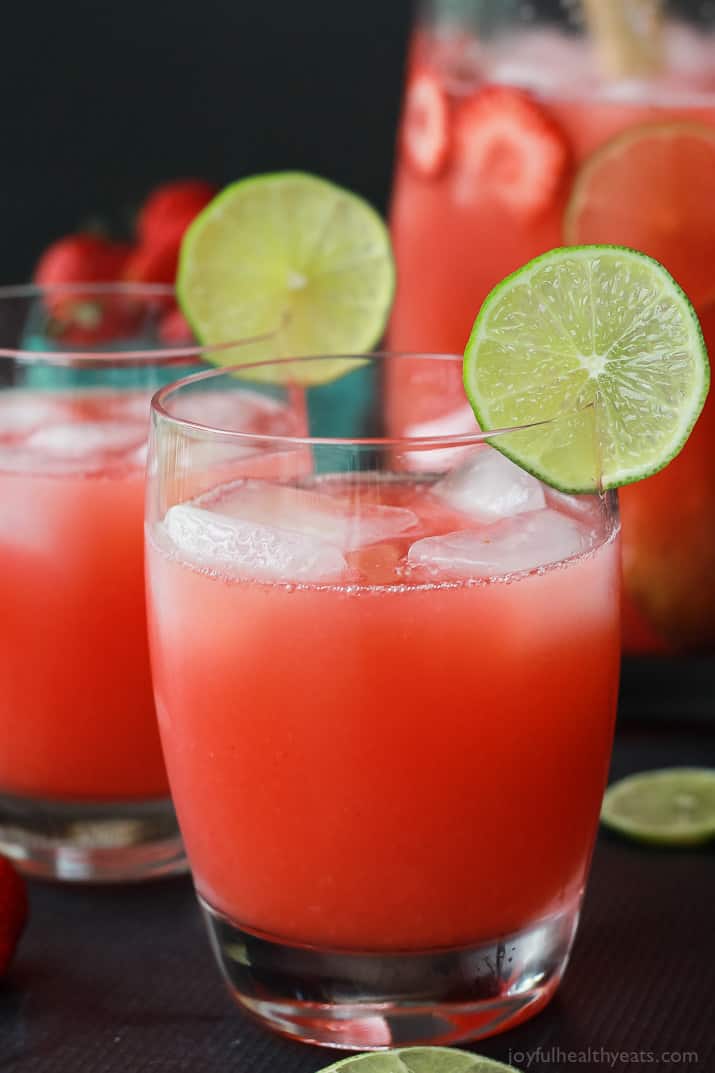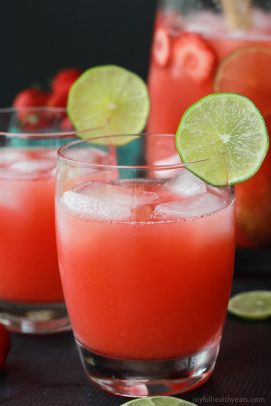 DON'T MISS A RECIPE ->