A quick appetizer recipe perfect for the holidays and packed with loads of flavor, Creamy Baked Goat Cheese Dip.
Happy week before Christmas Week!
Can you believe we have gotten to this point already? Kinda crazy, huh.
I always feel like as soon as October comes around the holidays just fly by us and before I know it it's already the New Year. Luckily there are some moments during the holiday season that seem to just stand still just for a minute, long enough for us to soak them up.
Like sweet times with friends! I love just hanging out chatting around the dinner table, eating some good food, letting the kids run around like crazy people which in turn makes the room look like a hurricane of toys came through but not caring until its "clean up" time. Sometimes its good to just get lost in the moment and enjoy the sweetness that is LIFE! To put the hustle and bustle of the holiday season aside and just do the things that give you joy!
So what brings you joy? Are you doing those things this holiday season? Are you slowly down long enough to have a hot chocolate, watch a Christmas movie with your Christmas tree lights on in the background?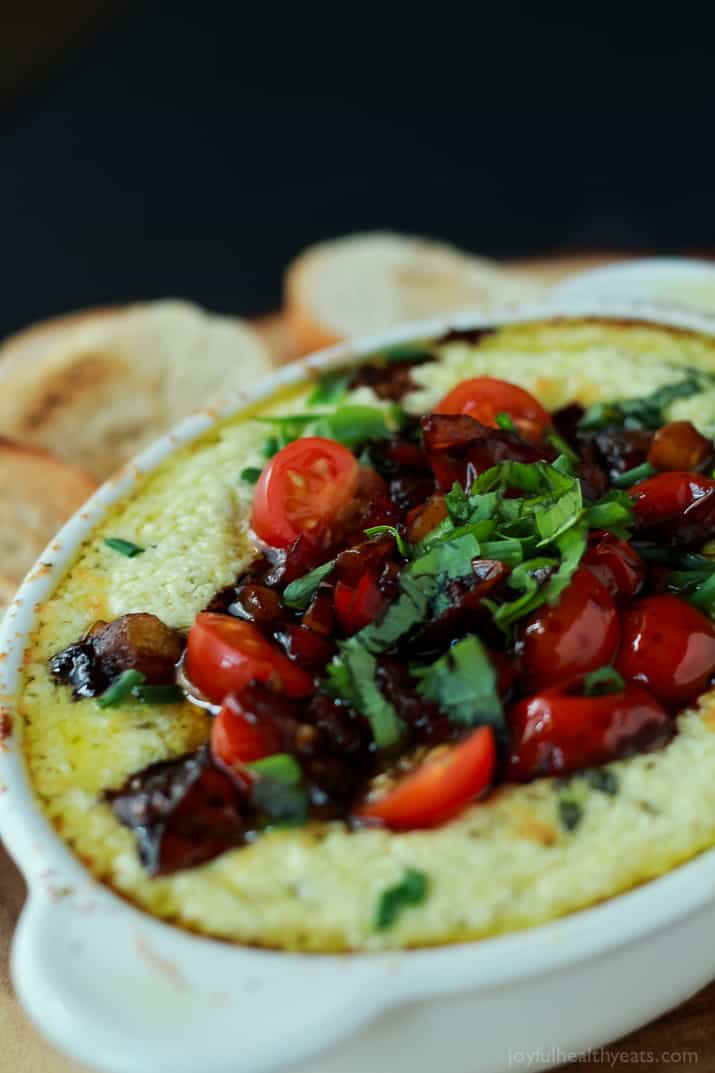 For me the thing that brings me joy is cooking. There is nothing like using my imagination and coming up with an amazing dish that not only tastes out of this world but is healthy for me too! When I'm stressed, I go to the kitchen, it gives me relief and being able to taste the fruits of my labor gives me joy and a sense of accomplishment!
At times though, and this is just me being honest, I wish I knew more in the kitchen. I really haven't taken any classes. Everything I do is self taught. I probably don't hold my knife right, and my "cuts" are not all even. But I think thats the beauty in it, there are no rules in the kitchen just freedom. I think thats why I like it so much… I'm not a fan of being told what to do and when to do it.
Anywho, not sure where I was going with that just started typing. 🙂
Ok, so the recipe for the day is one incredible dish!
No really..
I took photos of this Creamy Baked Goat Cheese Dip this weekend and of course I had to get an action shot of me scooping the dip out of the dish, which in turn means I need to then eat "said" pita chip. As soon as I started chewing I did the happy dance because this dip will make you do that .. its that good!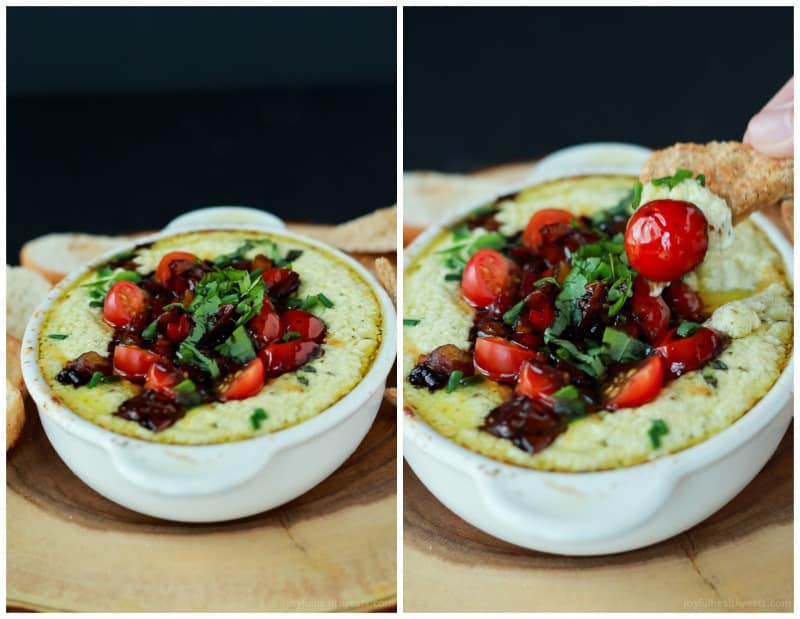 First off, it has one of my favorite cheeses –> Goat Cheese.
Then mixed with some fresh basil and baked till you have warm gooey goodness. But hold on.. don't stop there. Then you top it with a balsamic burst grape tomato and bell pepper bruschetta. The bruschetta mixture starts to sink into the cheese and as soon as you take that first scoop you know your about to have something delicious!
This Goat Cheese Dip will most definitely be making an appearance during our holiday festivities and absolutely at our New Years Eve celebration!
Best part about this dish is it's a quick appetizer recipe that takes 15 minutes to make! Love it!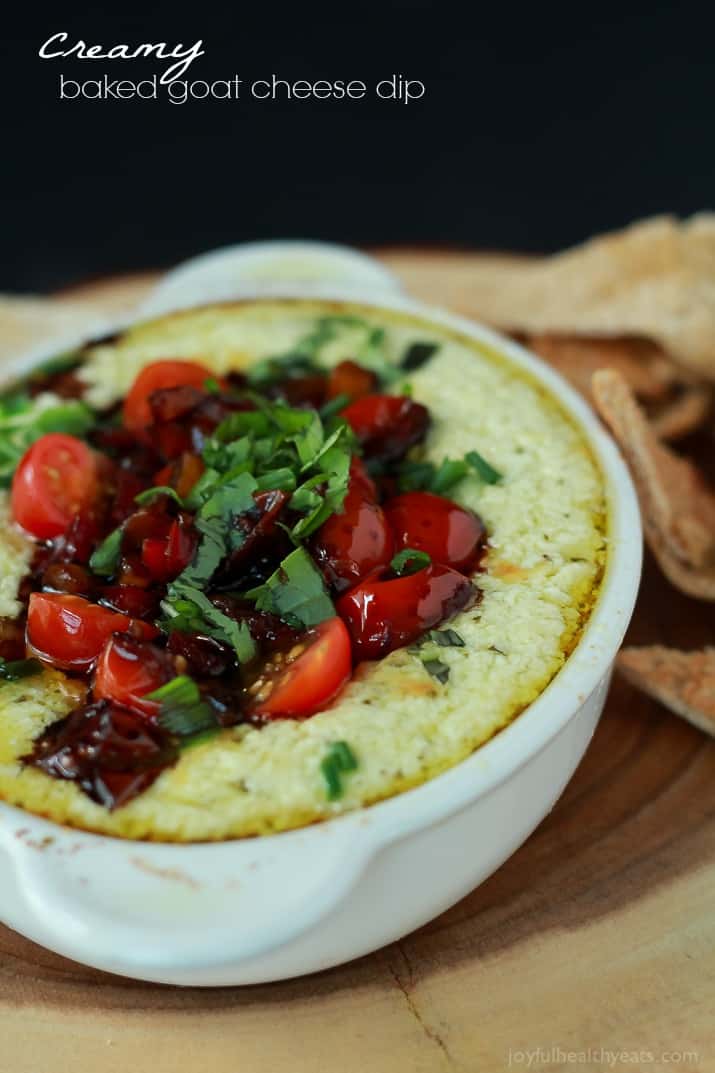 Creamy Baked Goat Cheese Dip
Recipe Type
:
Appetizer, Holiday
Author:
Prep time:
Cook time:
Total time:
Ingredients
Goat Cheese Dip:
8 oz. goat cheese
4 oz. of cream cheese
1/4 cup of shredded parmesan cheese
2 tablespoons of olive oil
cracked pepper
3 leaves of fresh basil
Balsamic Pepper Tomato Topping:
1 tablespoon of olive oil
2 tablespoons of yellow pepper, diced
2 tablespoons of red pepper, diced
17 grape tomatoes, halved
2 tablespoons of balsamic vinegar
Garnish:
1 tablespoon of basil, chiffoned
1 tablespoon of chives, diced
Instructions
Preheat oven to 400 degrees.
In a food processor, blend goat cheese, cream cheese, olive oil, basil, and pepper.
Spread in a baking dish, making sure to create a "valley" in the middle to put the topping in later.
Bake for 15-17 minutes, until cheese is slightly browned.
In the meantime, heat a medium skillet to medium high heat. Add olive oil, red pepper, and yellow pepper. Saute for 2-3 minutes.
Add grape tomatoes, saute for 3 minutes and add balsamic vinegar. Saute for an additional 2 minutes and then let sit.
Remove cheese from the oven and top with Balsamic Pepper Tomato mixture.
Serve with pita chips or toasted baguette slices.
Notes
Recipe inspired by [url href="http://www.foodnetwork.com/recipes/food-network-kitchens/baked-goat-cheese-dip.html" target="_blank"]Food Network Magazine October Edition[/url]
Want more Appetizer Recipes?
Garlic Herb Roasted Shrimp with Homemade Cocktail Sauce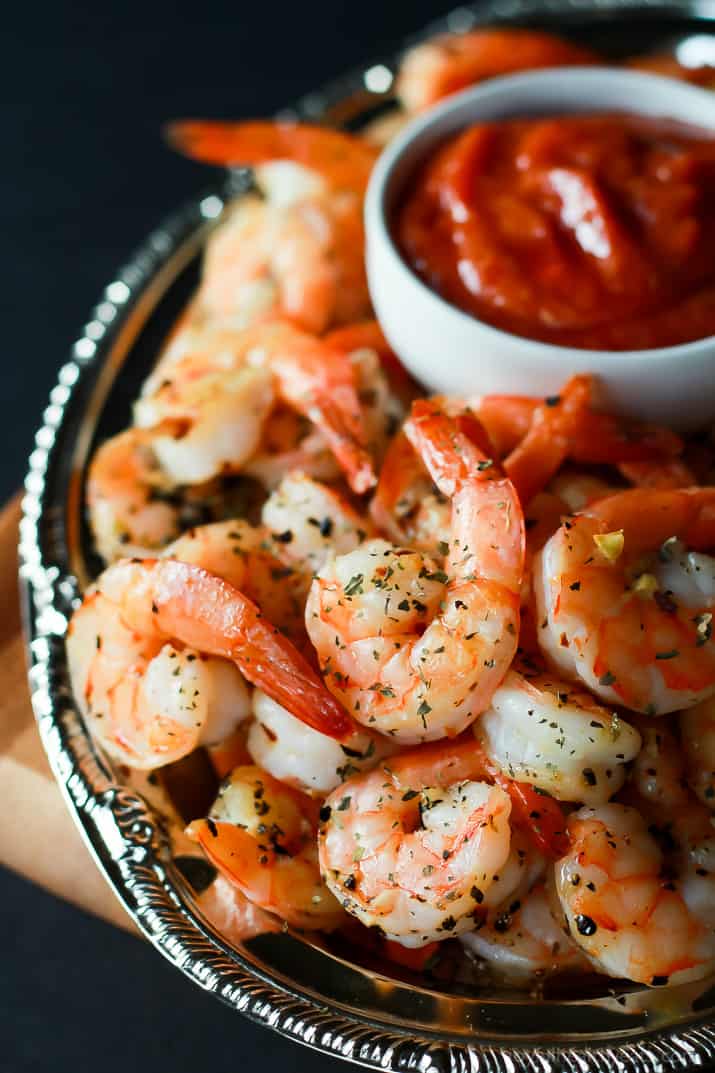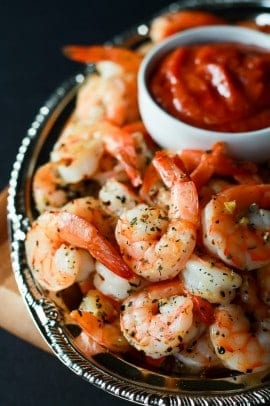 Creamy Kale Spinach Artichoke Dip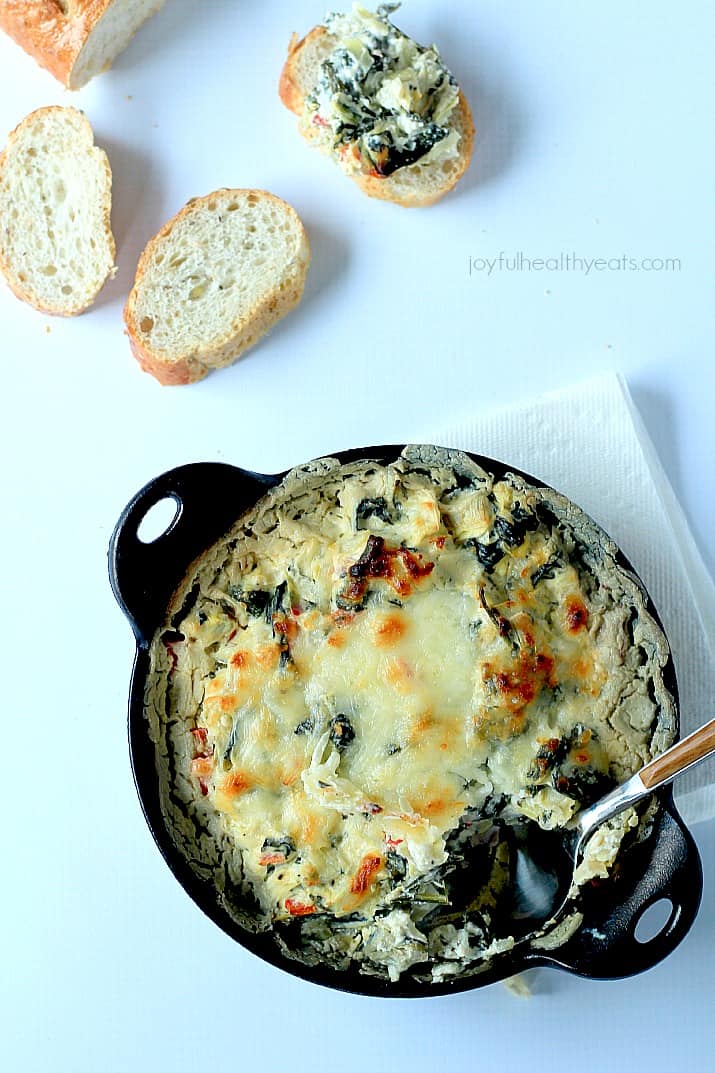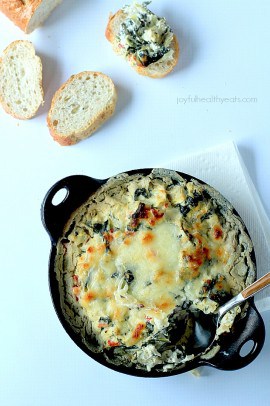 Grilled Ribeye & Roasted Pepper Bruschetta with Whipped Goat Cheese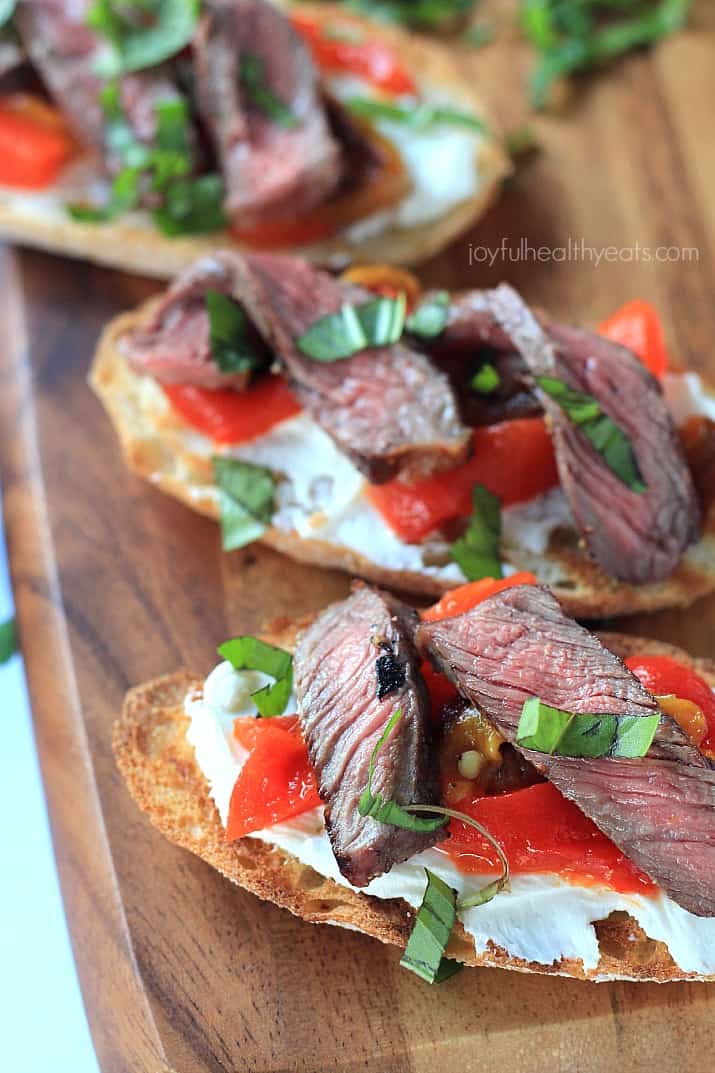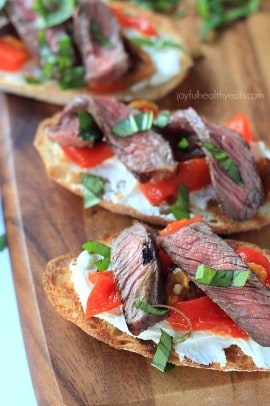 DON'T MISS A RECIPE ->
FACEBOOK | TWITTER | PINTEREST | GOOGLE+ | BLOGLOVIN