A Holiday Gift Guide for the Fitness lover – get your new year off to a healthy start with these gift ideas!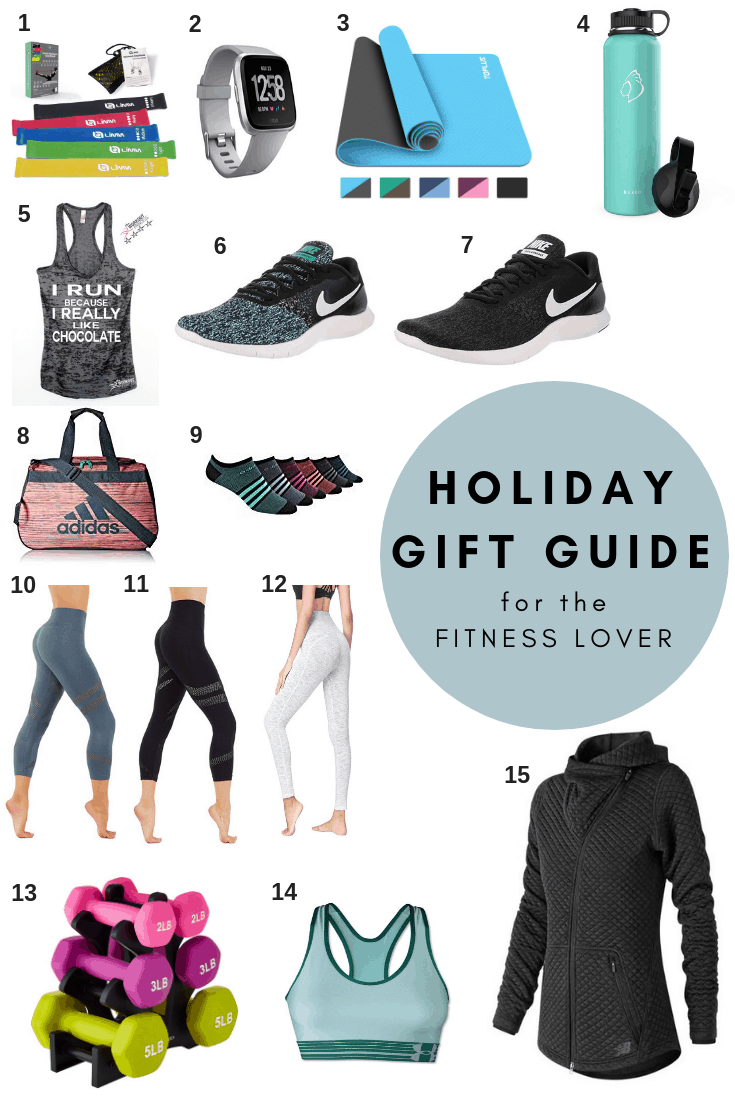 A Holiday Gift Guide for the Fitness lover, everything you need to kick your new year off with a healthy start! Yoga pants, sports bras, gym bags, high quality water bottles, and my favorite running shoes!
It's that time of year and while I'm still finishing up the last of my Christmas shopping, I also tend to wander a little bit and look for myself.
You know, one of those "well, while I'm here I might as well …."
In fact, truth be told I already informed my husband that he "bought" a Christmas present for me already. haha!
I've got quite a few things on my list this year and most of them revolve around fitness. So I thought I'd share them with you if you want to get 2019 off on the right "healthy" foot! Here's my holiday gift guide for the FITNESS LOVER!
* This post does contain affiliate links, I use these links because I value the products and believe in them 100% and would like to share that with you! Thank you for supporting Joyful Healthy Eats. **

DON'T MISS A RECIPE ->