These 8 tips for entertaining will make your holidays totally stress free! These simple ideas all but guarantee you'll have the BEST party that everyone will love – including you!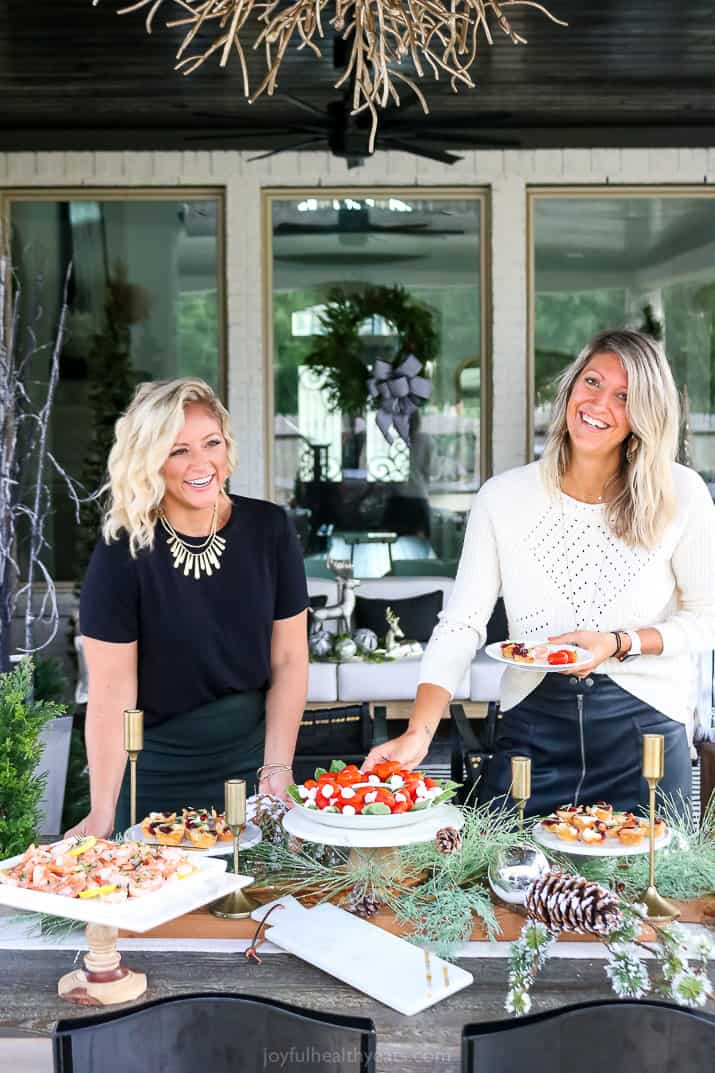 Host a Holiday Party That You – and Everyone Else – Will Love!
It is finally here! My Easy Holiday Entertaining Series. I feel like I've been prepping for this series since August, and honestly I probably have. But finally I get to share all the things I've been storing up in that brain of mine.
I absolutely love hospitality and entertaining. True story, it's one of my giftings. Like legit I have taken a test and it scores #1 on my list! I love making people feel welcome in a relaxed family kinda environment. When I host I don't go over the top. I usually do simple little things to make the evening flow so I'm more focused on the people rather than the production of it all.
The Easy Shortcuts I'm giving you today are my GO TO tips to take the stress out of the holidays. These easy entertaining tips can also be applied for any kind of hosting or entertaining. So make sure you save this post or Pin it for later.

How to Host a Stress Free Holiday Party
1. Forget about the Flaws
Give yourself some grace. You and I are no Martha Stewart and I can guarantee you that your guests are going to absolutely LOVE anything you do for them. They are probably just thankful to be out of the house! Am I right?
Now, make a list of everything you want to serve at your party – your favorite appetizers, dips, desserts or cocktails. Write everything you can think of! Next, circle your absolute must haves for the party. Then mark off the things that overwhelm you and you're left with the holiday stars. Easy peasy!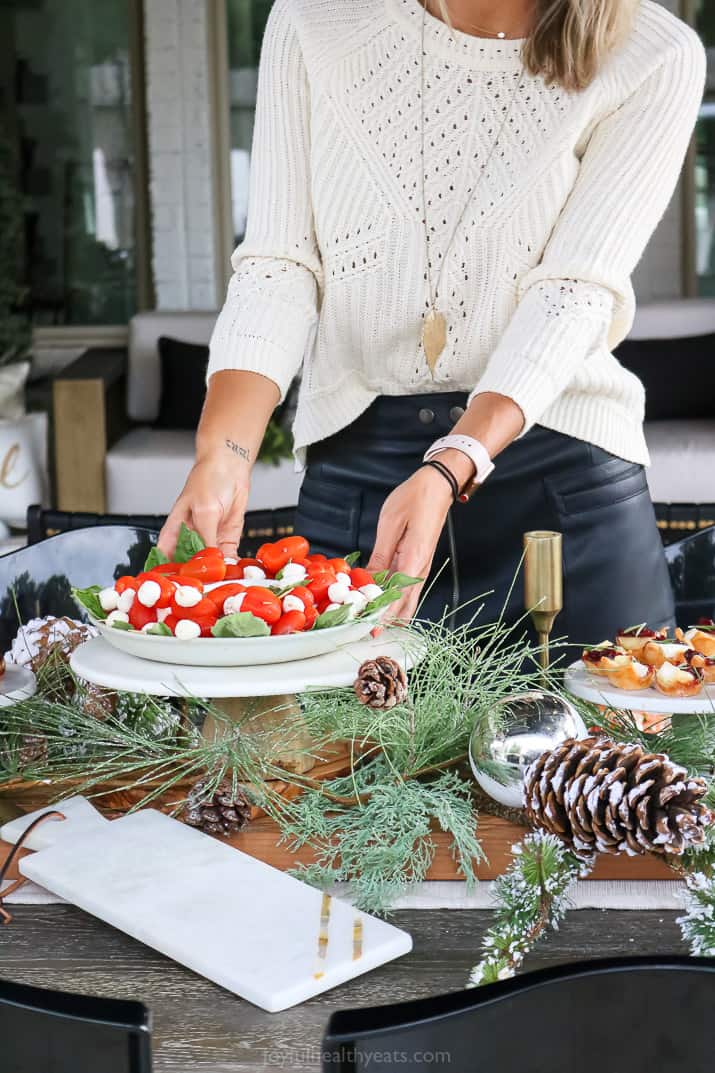 2. Prep is KING!
The more you can prep the better, because it will make "day of" that much smoother. So you're task is to:
Write out the things that can be prepped ahead of time (a week ahead, two days ahead, one day ahead)
List the tasks that need to be done the day of your party. That way you won't forget anything!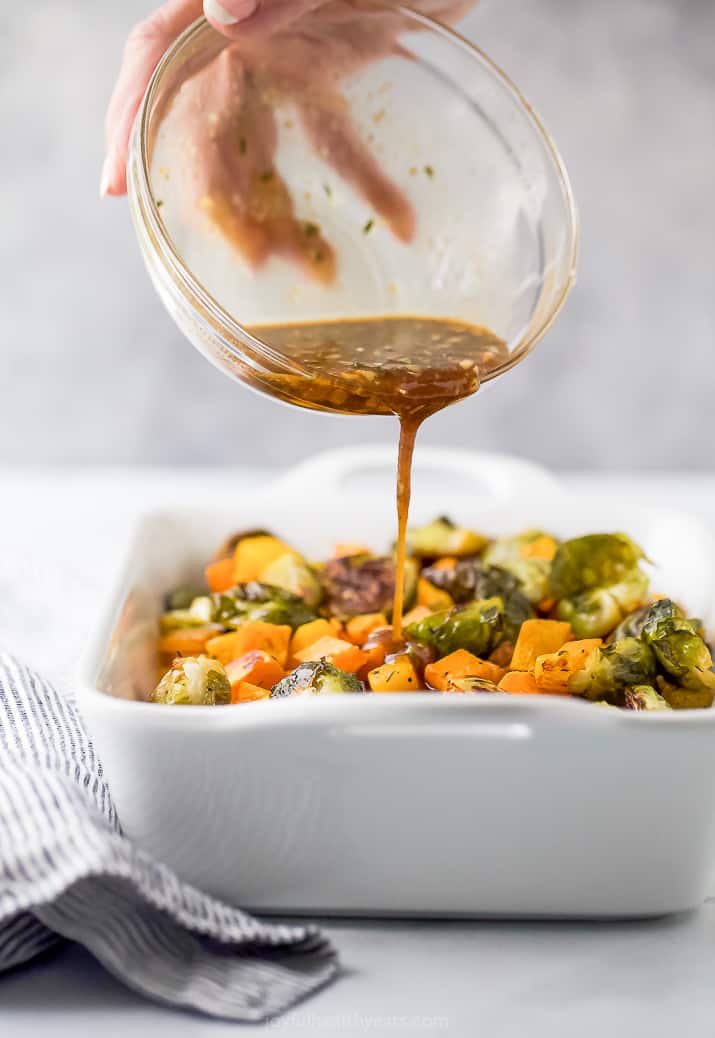 3. Curbside or Delivery
These days there are so many options for groceries. You can order them online. Pick them up curbside or have delivered to your house. You can order through the grocery store or use other tools like Instacart or Shipt. So, why not make your life easier and utilize what's out there!? Create a grocery list of everything you will need for your event the week before and have it delivered or pick it up curbside at the grocery store 2 days before your event.
4. Prep your 'day ahead items'
You know that list I had you make earlier, now's the time to use it! Prep as much as you can the day ahead. Make dips, mix vinaigrettes, marinate – anything that can be put together ahead of time do it. I even prep chopped herbs, vegetables or garlic. You just want to be left with pulling things out of the refrigerator the day of or mixing everything together that you have pre-chopped.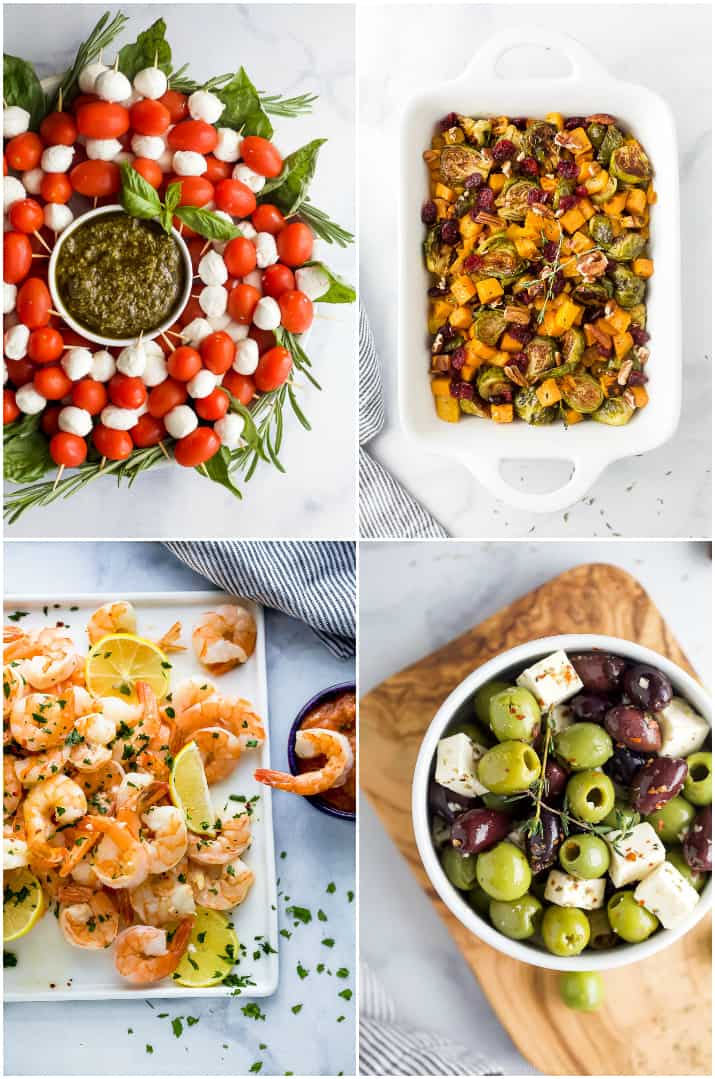 5. Hire a Cleaner for the day before.
I mean, this one seems pretty self explanatory. Build it into your budget! There's nothing like walking into a freshly cleaned house (that you DIDN'T clean) and have the stress of that taken away. Press the easy button and invest in your sanity! Hire a cleaner to come in the day before so that it's just maintenance for 24 hours.
6. Use large craft paper roll to cover the counter.
One of my favorite party tricks is buying a large craft paper roll. You can find them on amazon.com, walmart or at any craft store. I pull the large sheet across the counter or place I will be serving items and secure it on so the paper doesn't move. Now you can decorate the craft paper, draw on it, LABEL what each dish is or better yet what your guests should do if there is a flow to your event!
Every time I do this, everyone tells me they are stealing the idea because it really does make life easier and looks such cute! But here's the kicker, while all those things are true. It also makes for easy cleanup because now your counters aren't dirty – just roll the paper up when your done and throw it away! Voila!
7. Make a Self Serve Cocktails Station
"Nobody puts baby in the corner." But honestly, when it comes to cocktails you don't want to be a bartender in the back making drinks the entire evening. So, find a few great pitcher cocktails that you can pre-make, chill a few bottles of wine or beer and call it a night. This shortcut makes things easier on the guests and on you!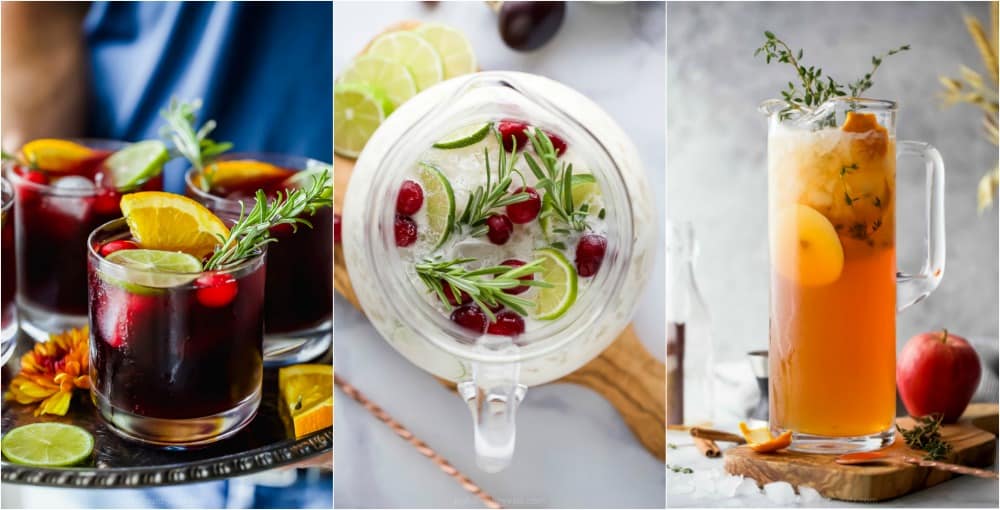 8. Less is more for decorating.
There are two things that can make or break a party – food and decoration. I am NOT a decorator! Which is why I highly encourage you to head over to Melissa Roberts Interiors, a friend of mine. We made the perfect partnership this holiday season, go to her for all your decorating ideas and needs and head back to me for all your recipe needs! Melissa is extremely talented and has such a knack for keeping things simple and budget friendly.
To head over to her website click here or the photo below!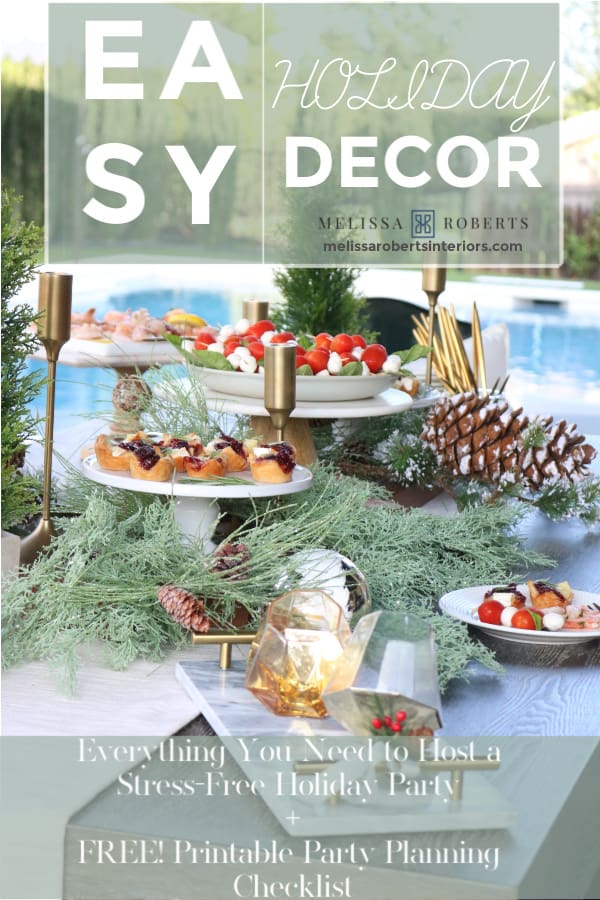 Ok. That's a wrap folks! Each one of these tips is what I use every time we host people over at our house and a MUST when I host during the holidays. It keeps me sane and makes the "day of" our party enjoyable while also giving me time to engage with the company instead of playing hostess and running around like a crazy person.
Because, believe me. No one wants to see stressed out Krista.
One more thing I would add to this list if you really want to go all in is go get your hair done at one of those Blow Dry Bars! Just sayin… pamper yourself.
Alright friends if you have questions or things to add let me know in the comments! Let the holiday entertaining season begin!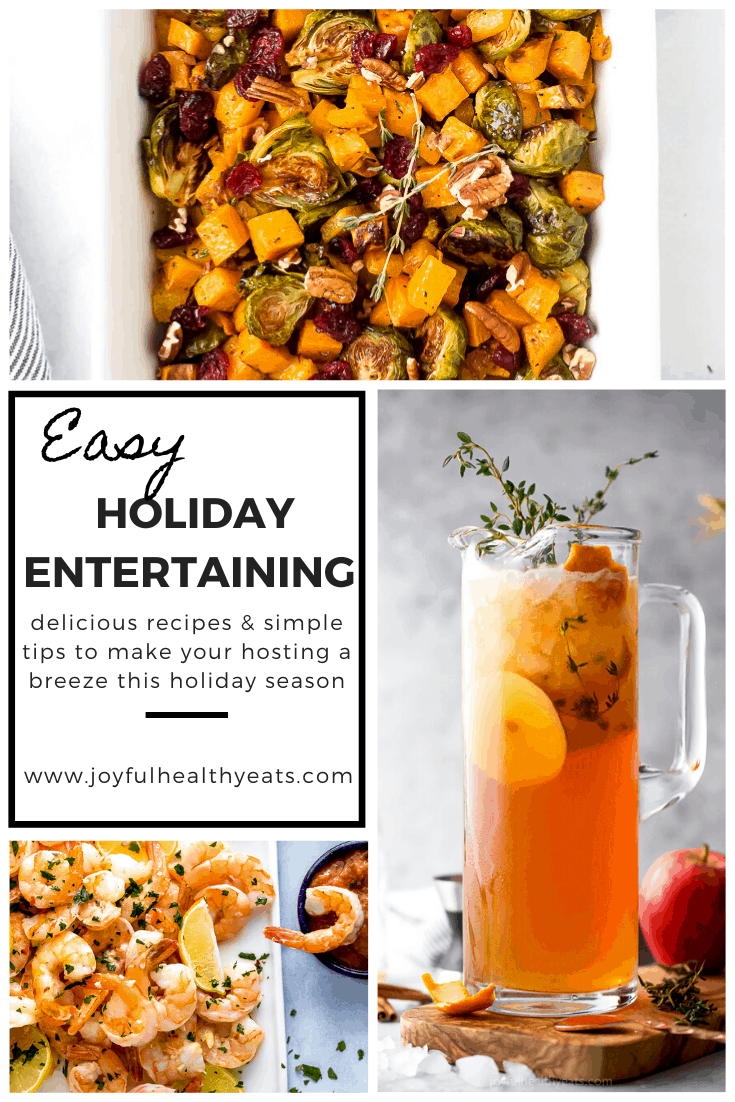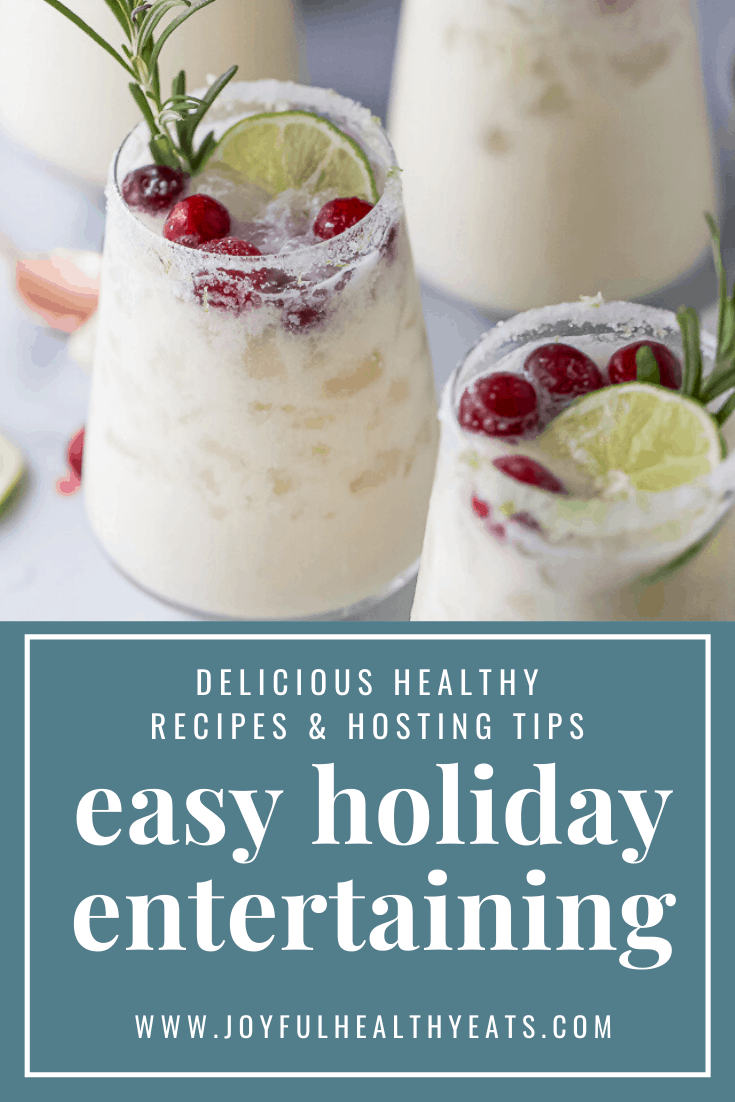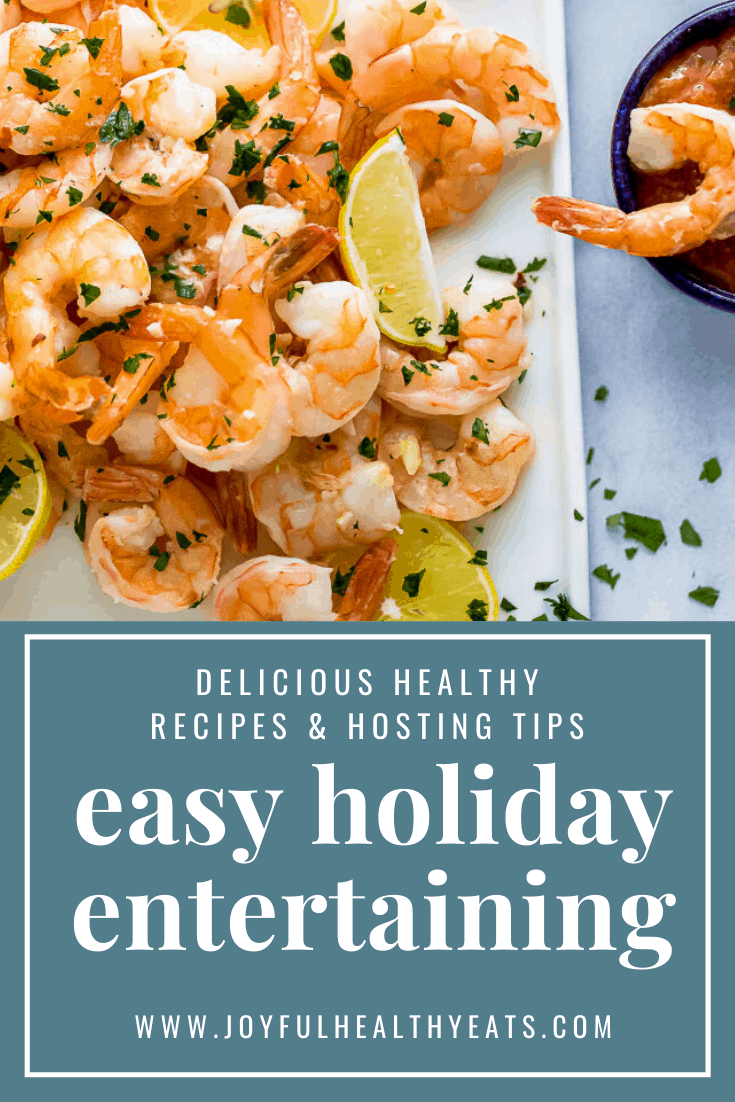 DON'T MISS A RECIPE ->