How to Stick to New Years Resolutions, set goals and accomplish them by figuring out "What your Why" is. Knowing your why will change everything and help you stay the course when things get tough!
It's Almost 2021!
It's almost 2021 and New Year's resolutions are on the top of mind. We are still living in a COVID dominant world, life is still very different for most of us. So, where do we go from here? How do you set goals when you don't know what the future even looks like?
January is always a busy time over here at JHE. Everyone is searching healthy recipes but I wanted to convey something bigger than just healthy recipes for 2021. I wanted to have a series that cuts to the heart and really brings the best out of you so that those goals aren't something that fall away after a month or so with mounds of disappointment. So over the next couple of months we will be going through a series called "What is your Why?"
I struggled with writing the first post of this series because of those simple four words, "What is Your Why?" They were earth shattering to me. I wasn't sure if I could convey the magnitude to which this question has changed my day-to-day life and how I genuinely believe it can do the same for you.
My heart today is to tell you about my journey to finding the answer to What is Your Why, and I hope you can find yours. We are going on this journey side by side together. Get ready to set a life changing New Year's resolution.

Where Did This Start?
My girlfriend, who is also a part of the JHE team, is an avid podcaster and her husband turned her onto a podcast called Chasing Excellence by Ben Bergeron. She was a skeptic at first – after all, it is a podcast focused on CrossFit, which she doesn't do. But that day, she happened to click on episode #116. Please do yourself a favor and give it a listen. They discuss how to turn broad goals into concrete action. She shared it with me, and here we are. It had such an impact on both of us we just had to share.
What is Your Why?
We often get so focused on the end goal; we forget about the why. New Year's resolutions inevitably equate to trying to be healthier, losing weight and getting into shape for most of us (raising my hand). We have a number in our head we want the scale to read or a look we want to see reflected in the mirror. But what if I asked why do you want to lose weight? Why do you want to eat healthier? Why do you start exercising? Why do you want to look a certain way? You have to dig deep to get to the root of those questions to determine "What is Your Why." Your "why" will be the cornerstone for your entire journey.
What is My Why?
This is a hard one! My "why" brings me to tears because my why is my daughter. It's not easy being a girl. I have struggled with not feeling good enough, worthy enough, smart enough, fit enough, .. just "enough" since I can remember. Feeling of shame or unworthiness constantly plaguing my thoughts and permeating my mind. This year I have fought hard to train thoughts, to counteract the lies I was believing in my head.
I don't want my daughter to struggle with that. I want her to have to know without a shadow of a doubt that she is worthy, beautiful, intelligent and enough. That what the world says does NOT define her. What the Lord tells her is who she is.
I want to be better, more confident in myself and healthy so that I can teach my daughter how to do all those same things. I can't teach what I don't do myself.
She is my why!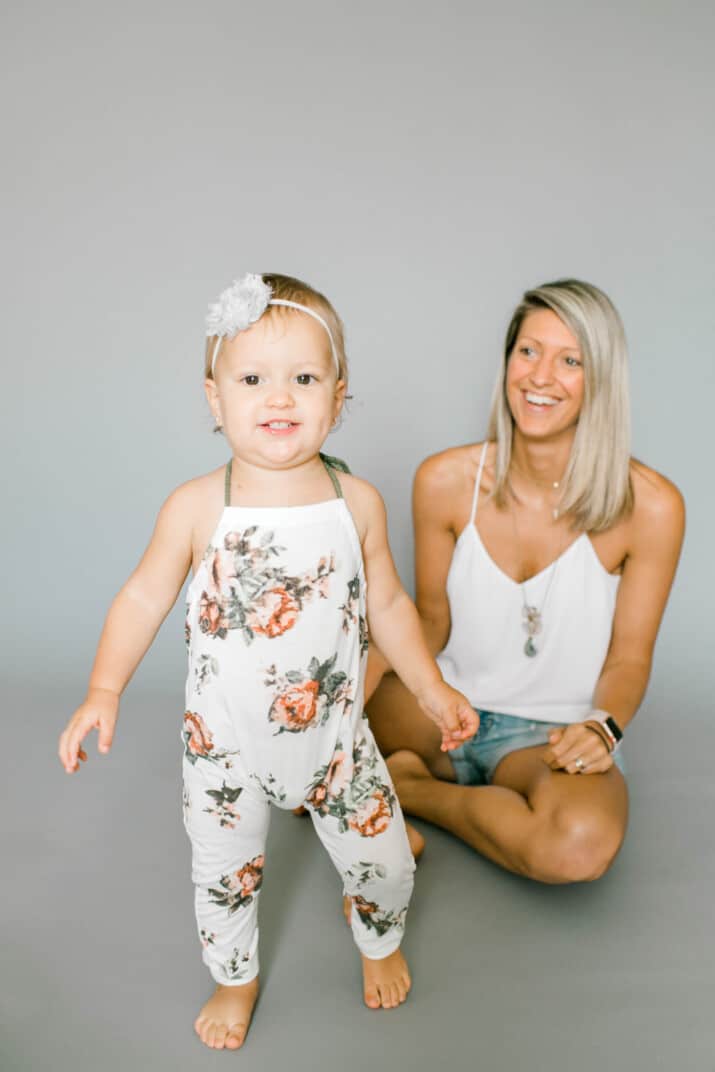 What is Your Why?
Pray, meditate, journal. Dig deep. This is no surface level stuff. Why are you setting those goals? Why do you want to be healthy? Why do you want to look a certain way? Take time to discover your why. Because without truly knowing your "why," the possibility of you reaching your goal is very unlikely. When things get hard you need to have something strong to grab hold of or you'll slip and fall every time. Motivation is fleeting when things get tough, and trust me… it will get hard. But having a concrete "why" to get you back on track is a game changer.
Print off this What is Your Why What is Your Why_Goal sheet and hang it where you see it every day to remind you why you set your Goal.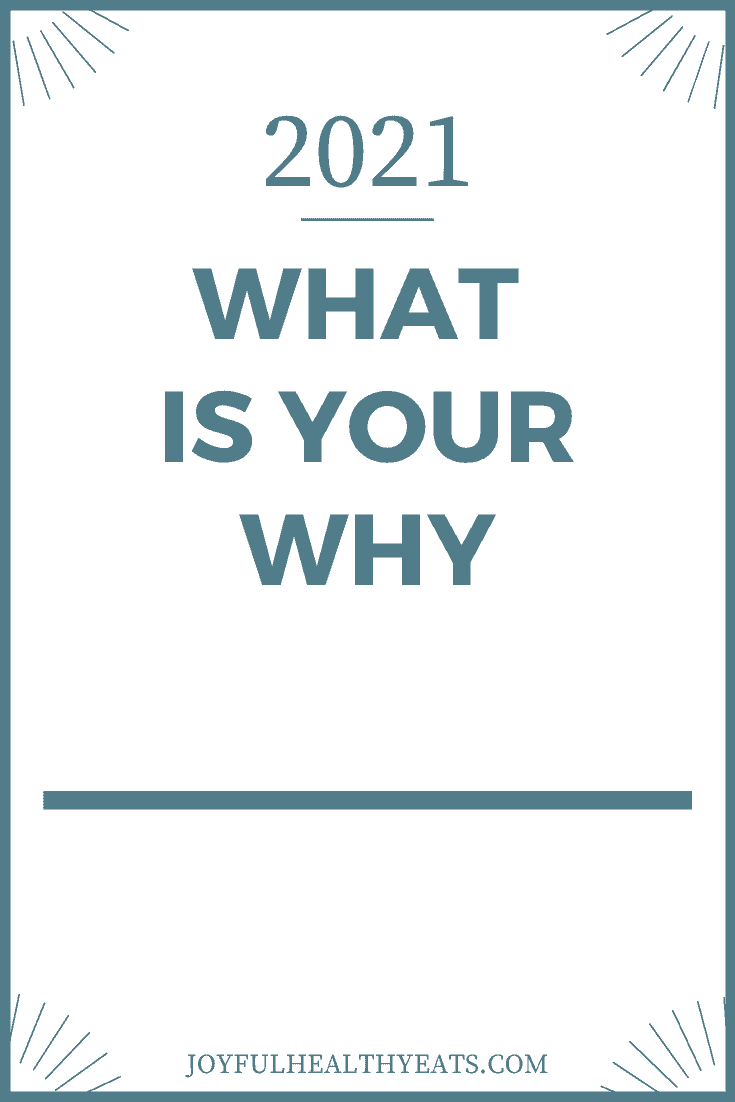 What is My Goal?
If I write it, then it is out for the world to see. Literally. But here goes!
I have a couple of goals this year.
Correct Mental Habits: Like I said earlier I struggle with my thought patterns. My goal is to correct those patterns by stopping them when they come into my mind and replacing them with life giving thoughts.
Completely Close my Diastasis Recti – It's possible to close it without surgery or at least significantly reduce it. My goal is to be able to do a full sit-up on my own (hard to do with DR) and to close if not significantly reduce my DR gap.
I want to run a half marathon. It has been a long-time unspoken goal, but one I was afraid to tackle. I want to train right and trust my body.
These are just a few of my goals I have more on business and personal. Now it's your turn. Writing and speaking your goal(s) makes it a reality. Print this What is Your Goal Sheet and post in a spot you see it every day.

How To Get Started?
Now that we have our goals or "new year resolutions", where do we start?
Set daily/weekly smaller goals you can achieve. Maybe start with hitting 10k steps per day or limiting the times out eat out to 2 times per week.
Start with something achievable and build from there.
Do daily/weekly check-ins with yourself to see if you are meeting those goals.
Arm yourself with knowledge. Knowledge is key. There are tons of health, fitness & wellness resources available. I recommend picking out a few books or podcasts to get educated on nutrition and exercise…more on this in just a minute.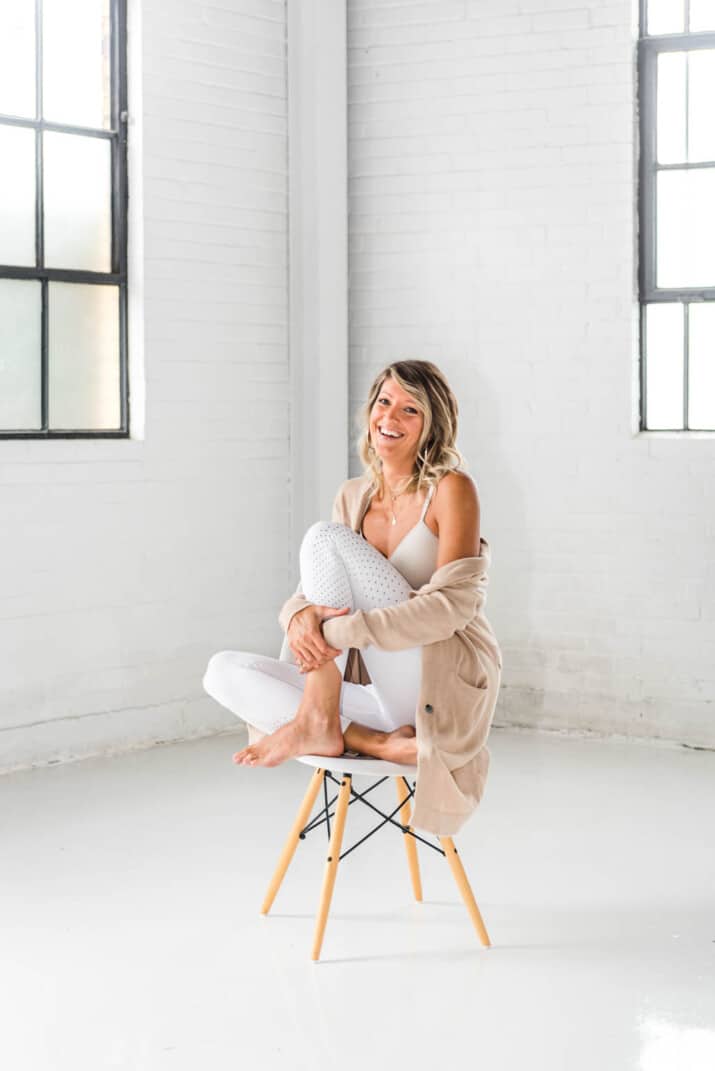 How to Take Action & Stay Consistent?
Once you have set your goals, understand your " why," educate yourself, and have a plan, then the hard part starts. You (and only you) have to take action to implement the plan and stay consistent. As I mentioned before, motivation will get you started, but it will only take you so far.
Disciplined daily habits and knowing your "why" is what will keep you going for the long haul. Find a motivational book like Can't Hurt Me by David Goggins (**Language Advisory for this Book**) to get you motivated and started on that journey. Read the book Atomic Habits by James Clear to develop and sustain those healthy habits and stay disciplined. Continually work on your mental and spiritual health, which will translate directly into your physical health.
Can You Stay the Course?
Having a physical transformation and maintaining a healthy lifestyle for the long term requires knowledge, self-motivation, discipline, dedication & determination. Notice all of these are mental and not physical? Everything starts with having the right mindset, the right thoughts. You have to know what you are trying to achieve, why you want to achieve these goals, and how you will do it. Then you have to take action, stay consistent, and adapt as needed.
Living a healthy lifestyle can seem like hard work, but it should not be all pain and suffering. Find friends that want to take this journey with you. The key is finding what works for you and can be happily sustained for the long term. Find the healthy food options, exercises, and routines that you like and work best for you. Don't be so rigid that you don't ever enjoy an occasional big meal with the family, night out with friends, a glass of wine with your spouse or donuts with the kids. Everything in moderation. Give yourself GRACE if you fall off the wagon. Just make sure to get back on the next day.
I have a lot in store for you in the months to come, providing tools to help keep you on track, at-home workouts, and new recipes to help you stay the course! I hope you take this journey of finding your "Why" with me, and it transforms your life as it has mine! Take that New Year's resolution!!!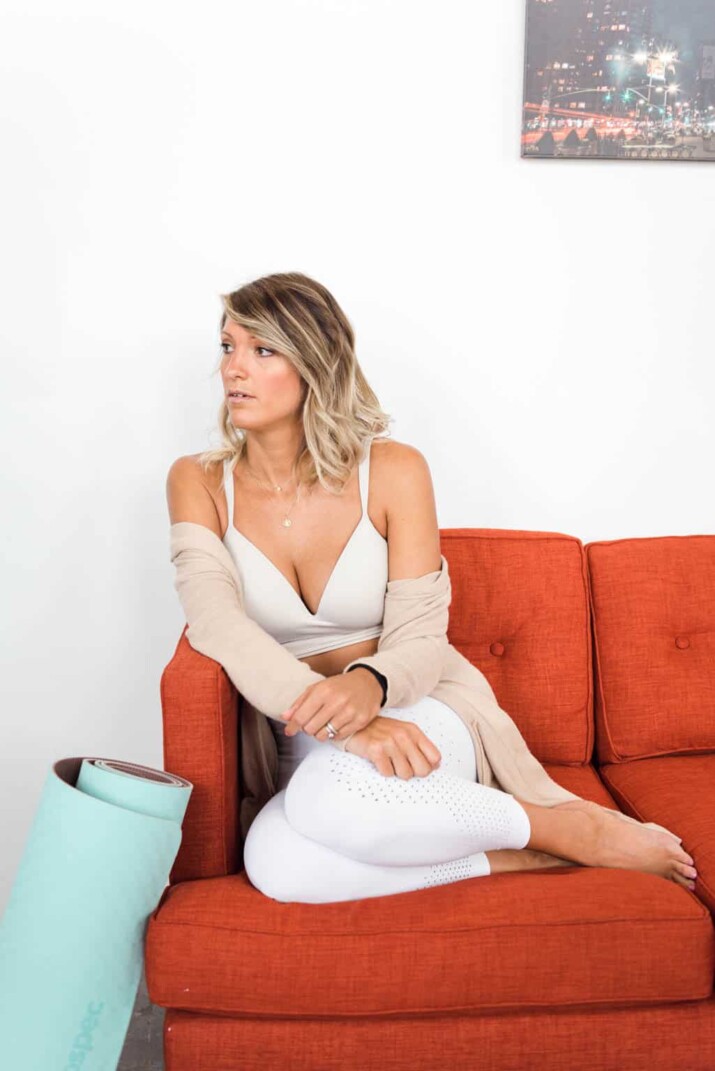 Disclaimer: I am not a certified personal trainer. Always check with your doctor before starting a new fitness regime and please listen to your body.
DON'T MISS A RECIPE ->