The perfect affordable & versatile Home Gym Setup with all my favorite Home Gym Equipment. Everything you need to ensure you have the best workout: dumbbells, kettlebells, resistance bands, wall balls and more. Then get ready to sweat!
My Favorite Home Gym Equipment
Since I can remember I've been a gym rat. I grew up playing volleyball and soccer, I was either on the court or in the field. When I got older I decided to played club volleyball full time on a traveling team and played until I graduated from high school. Then I got a scholarship and played volleyball in college and almost went AVP. While I was there I graduated with a degree in Sports Wellness & Management and did some personal training.
All that to say that I have always had a passion for sports and fitness. It has been a part of my life as long as I can remember. Since COVID happened and we were all stuck inside I've really been wanting to use my passion and share my knowledge with you! So I've been created at home workout videos on my Instagram account. In my feed I've been posting weekly exercise demos with a workout routine and in my stories I've been posting daily workout video (in fast motion) followed by the exercises and sets I do for each. Basically, you're set for a full week of workouts that work your legs, arms, core, glutes, full body … anything you can think of! And then it's all different each week.
Now, if you're going to workout you also need to have some essential workout equipment. Here is the best at home gym equipment I've been able to find in order to make sure you have an affordable and versatile you can use year round.

SHOP MY FAVORITE HOME GYM EQUIPMENT

Must Have Gym Equipment
I don't have a full blown cross fit gym. The items I have listed below are perfect for a beginner at home gym. As you start to grow and strength you can add more home gym equipment to your space.

MY GO-TO WORKOUT OUTFITS

Where to Buy Home Gym Equipment?
There are tons of places to buy home gym equipment. At the end of the day it depends on the quality you want, the type of equipment, price and how fast you want it. Here are the places I have purchased my workout equipment.
Dicks Sporting Goods – A store solely focused on sporting goods is a great place to find all of these products and the fact that it has a store front is great so you can see and feel the equipment your purchasing.
Academy – Another great sporting goods store where we've purchased multiple at home gym equipment.
Amazon – If ease and speed is the name of the game, Amazon is a great option for at home gym equipment. You'll have to pay extra for shipping because of weight on some of items but if you don't care about that Amazon will be your jam.
Walmart – Walmart will have a few of your basics like dumbbells, yoga mat, resistance bands and maybe even kettlebells.
Target – Similar to Walmart, Target is not a sporting goods store so they will have a few of your basic at home gym equipment in lower weights.
What is the best piece of home gym equipment?
Hands down my favorite piece of equipment is the BowFlex Adjustable Dumbbells we bought a couple of years ago. They are an investment, but when we looked at the cost of buying each individual set of dumbbell weights we would need for both my husband and I it honestly balanced out. I love that I can easily change up the weights to whatever weight I need based on the exercise I'm doing and that my husband can use it to, even though he typically lifts heavier than I do. It's the best bang for your buck, the product is well made and super easy to use! I highly recommend.
Is home gym equipment worth it?
Well. How much is your health worth? Honestly, for me, yes home gym equipment is 100% worth it. I was spending in upwards of $400 a month on those boutique studios plus the money that I would spend on apparel while I was there because let's be honest it's hard to walk past that pair of cute yoga pants and not buy them. Home Gym Equipment is what you make of it. You can go all out, bare essentials or somewhere in between. We've landed somewhere in between. I use the equipment on a daily basis so I am getting all of the money I put into it and then some! If you're thinking about it, start small then add a new piece of equipment as you prove to yourself that you're using it.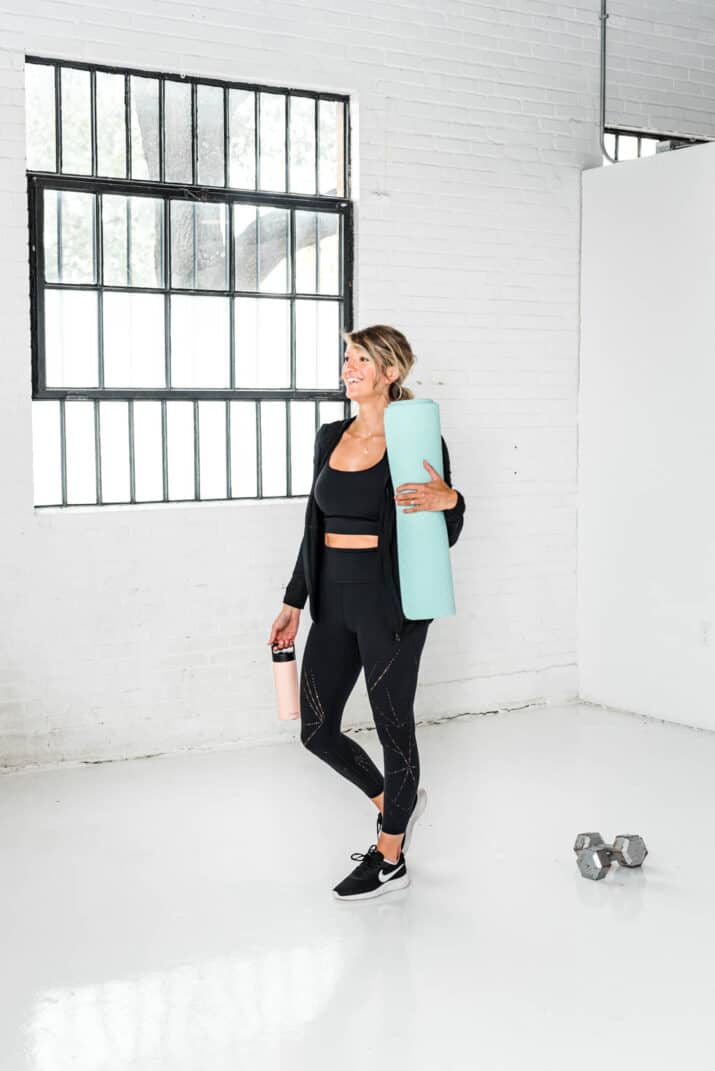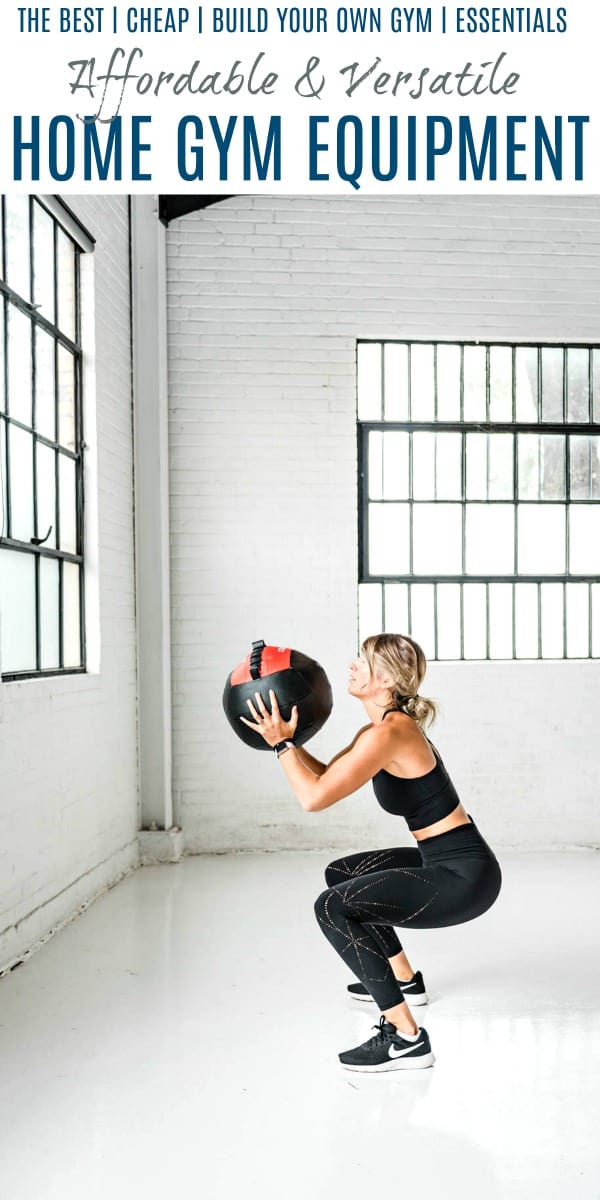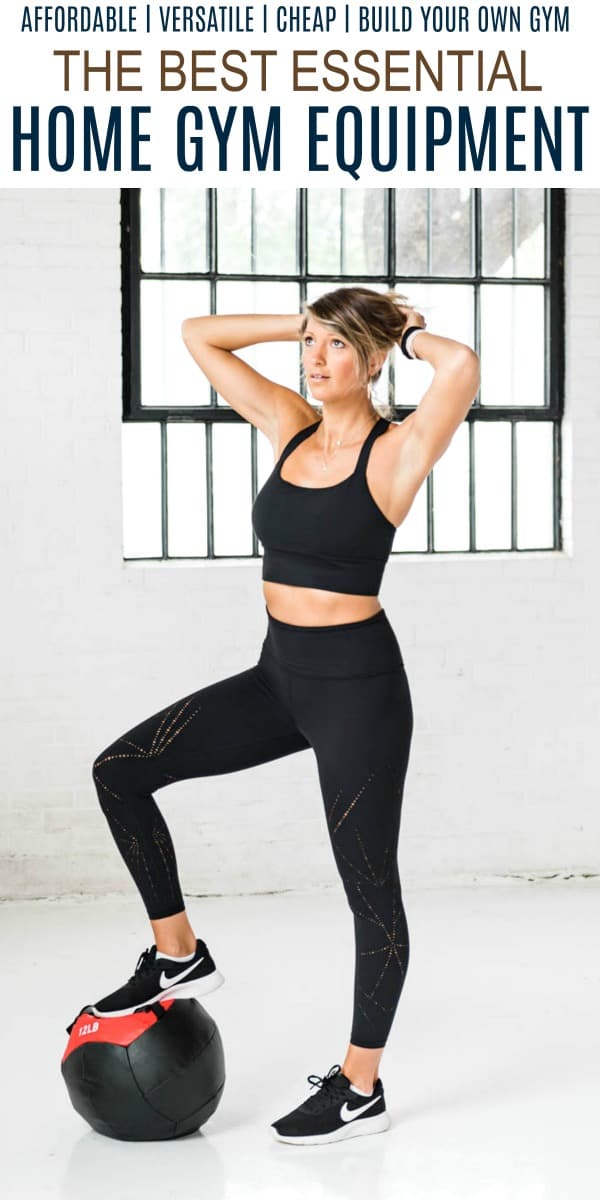 *** This post does contain affiliate links. Thank you for supporting Joyful Healthy Eats.**
SHOP AFFORDABLE HOME GYM EQUIPMENT

DON'T MISS A RECIPE ->