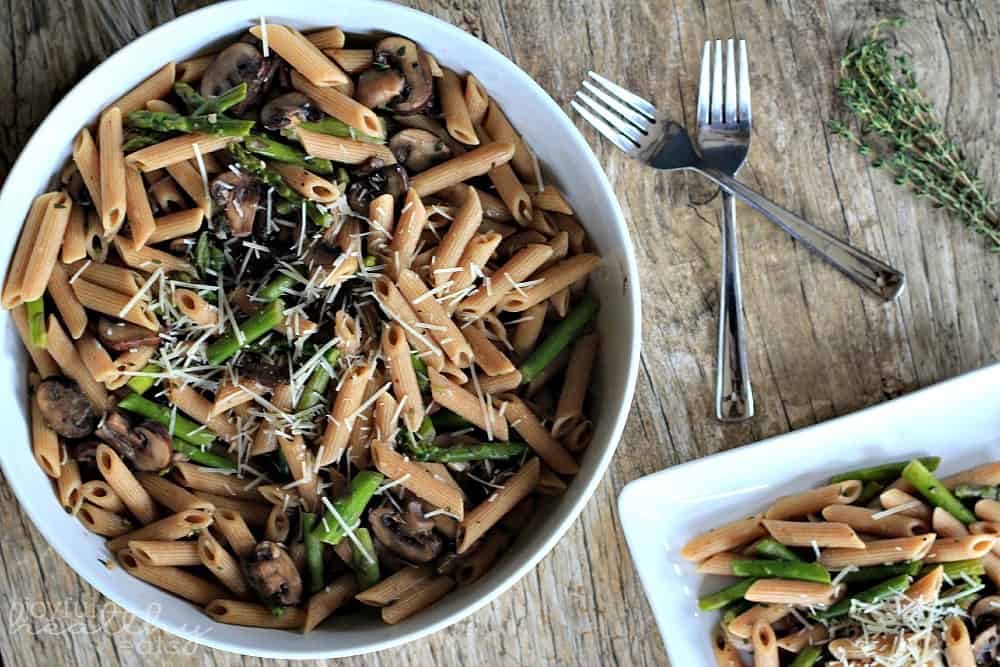 Happy Hump Day! You are officially halfway through the week, hurray! But then I also realized that tomorrow is the last day of October and that then we will be in NOVEMBER!
My first thought was: What? What happened to the whole year!
My second thought was CRAP… I need to go Christmas shopping before its starts to get cray cray in the malls!
So, if your like me, your always looking for another quick dish to make during the week, especially as we head into the holiday months. Pasta is one of those quick and easy dishes for me, just throw noodles in the pot make a quick sauce and viola, dinner is served. My family is absolutely obsessed with asparagus, grilled, roasted, whatever. So I decided to make an Asparagus Mushroom pasta and whip together a goat cheese sauce to serve over the pasta. One tasty dish for sure!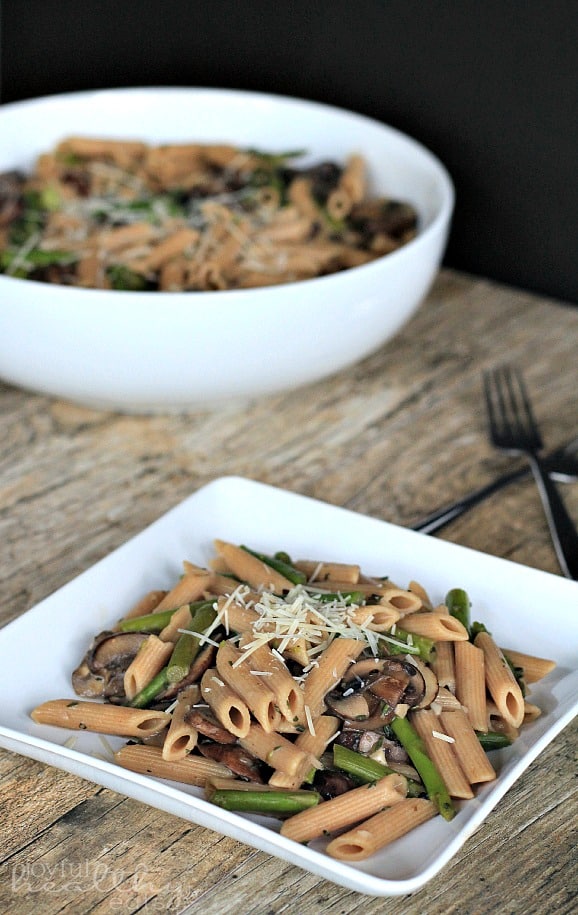 If you want the recipe for this Asparagus Mushroom Pasta with Goat Cheese Sauce then head over to Healthy Lifestyle Trainer where I am guest posting today!