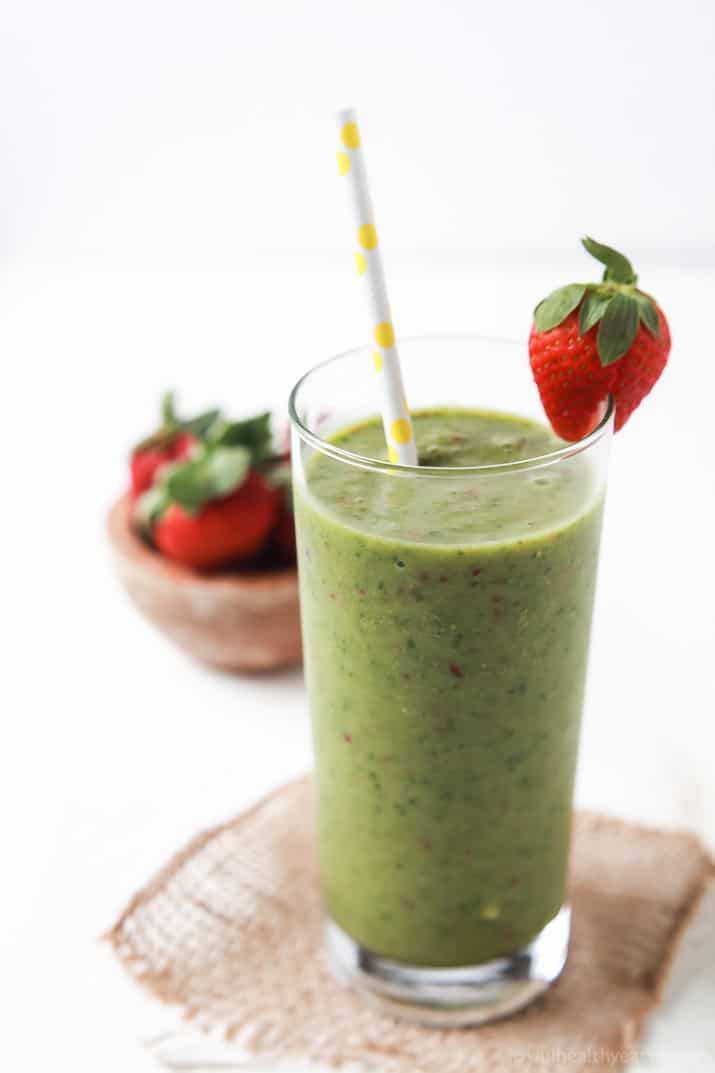 An Easy Tropical Green Smoothie that actually tastes GOOD, only has 5 ingredients, is dairy free, nutritious, and an energy booster! The perfect way to start off the New Year!
I have never been a smoothie kinda girl. I would much rather have coffee in the morning or even an orange juice. If I have a smoothie it NEEDS to have at the very least a banana in it and on a good day some chocolate. You know what I'm saying?
If I'm being honest, part of the reason I'm not a fan of smoothies is I'm lazy. I don't want to have to clean up the blender. Let's go through the process, shall we. Because it is a process. You have to take the top off and of course the smoothie gets into all the nooks and crannies, then take the blade out and then finally the actual blender part. It's just annoying. I'd rather just go to jamba juice and call it a day.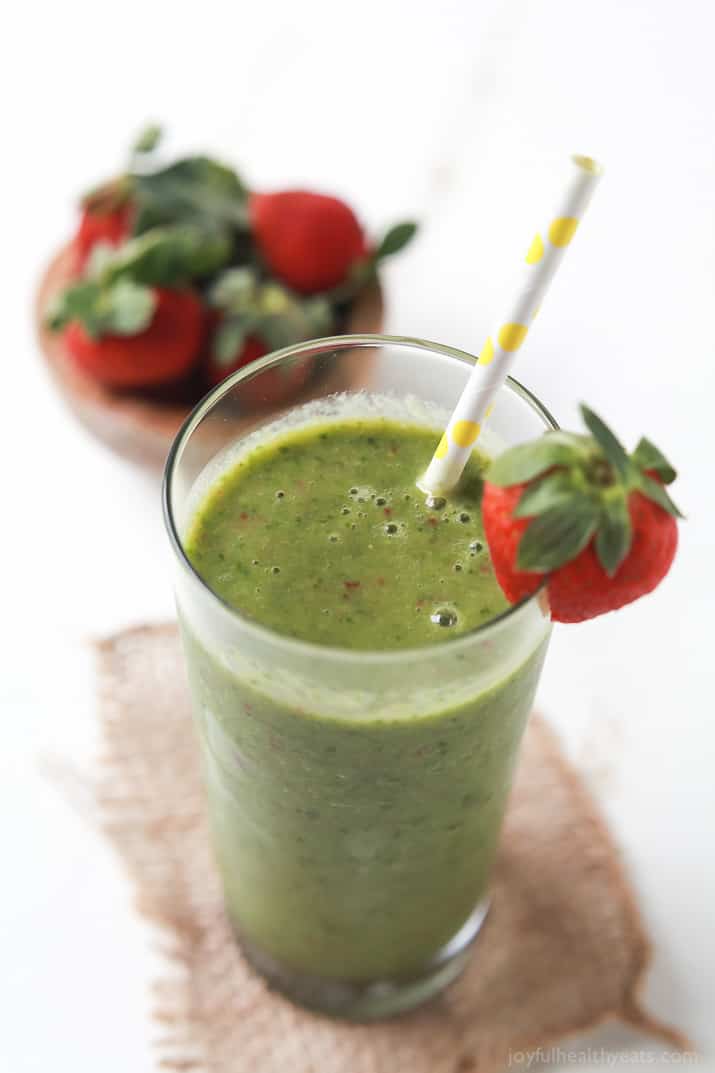 But, since it's a new year. I'm trying to think positive about my smoothie experience. Sure I still need to clean the blender, but it's worth it right?
Well …
If I'm having this Tropical Green Smoothie every day it is! This baby has 1 1/2 cups of spinach in it and you wouldn't even know it. Well, minus the fact that it is GREEN and that after you take one sip you feel like …
"popeye the sailor man … I'm strong till I finish cuz I eat my spinach .. I'm popeye the sailor man .. toot toot"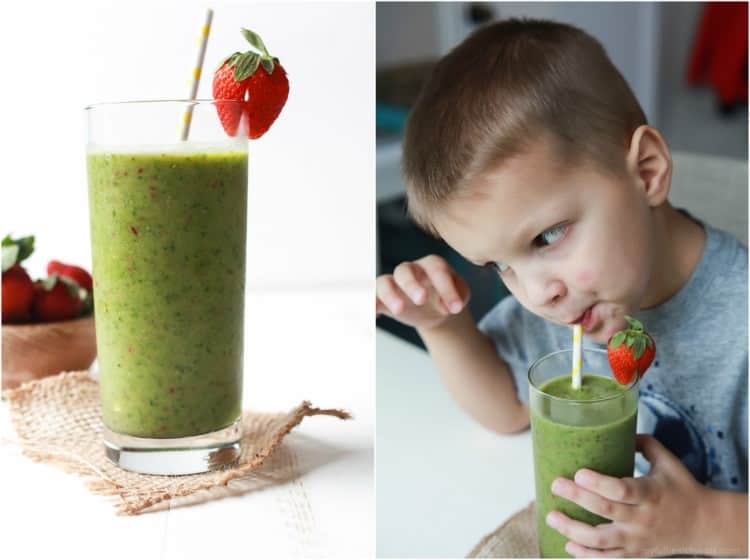 Ok. I'm done. But really. The smoothie does give you a boost of energy after a couple of sips. It's a great start to your morning or makes a good mid afternoon pick me up, if you're anything like me and start to crash around 2pm.
The best part is my little guy LOVED this smoothie. Which means that mama gets a win for getting him to eat vegetables without him realizing it! Woot Woot! #winning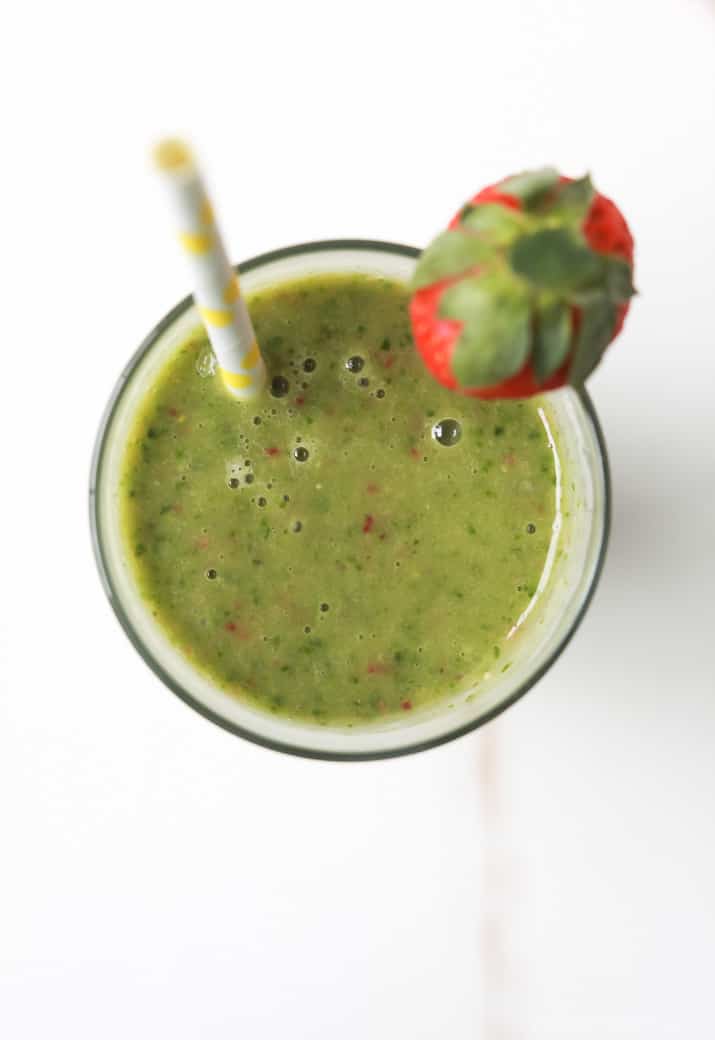 Wanna know something even better. This recipe is dairy free and has no added sugar .. not even honey. That's right .. its all na-tur-ale!
For those of you who are still not convinced to try this recipe for it's tastiness and health benefits.  What about for the ease? You can prep these smoothie by separating the ingredients, putting them individual ziplock bags, and freezing them. Sooo all you need to do in the morning is throw the bag in the blender, add the almond milk and viola – healthy smoothie in 1 minute!
Let's all make sure to start off the year on the right foot … with a smoothie … and the patience to clean the blender 🙂 hehe
Bon Appetite my friends!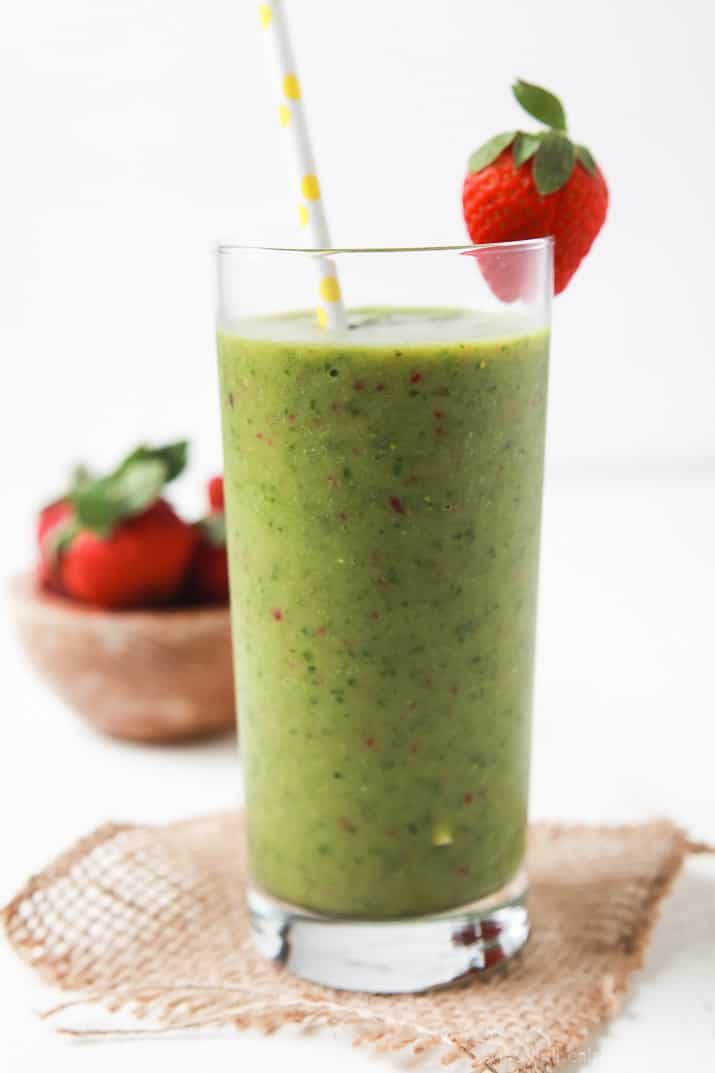 Tropical Green Smoothie
Nutrition Information
Serving size:

1

Calories:

263
Fat:

3 g

Carbohydrates:

61 mg

Sugar:

36 g

Sodium:

151 mg

Fiber:

8 g

Protein:

5 g
Recipe type:
Smoothie, Drinks, Breakfast, Kid Friendly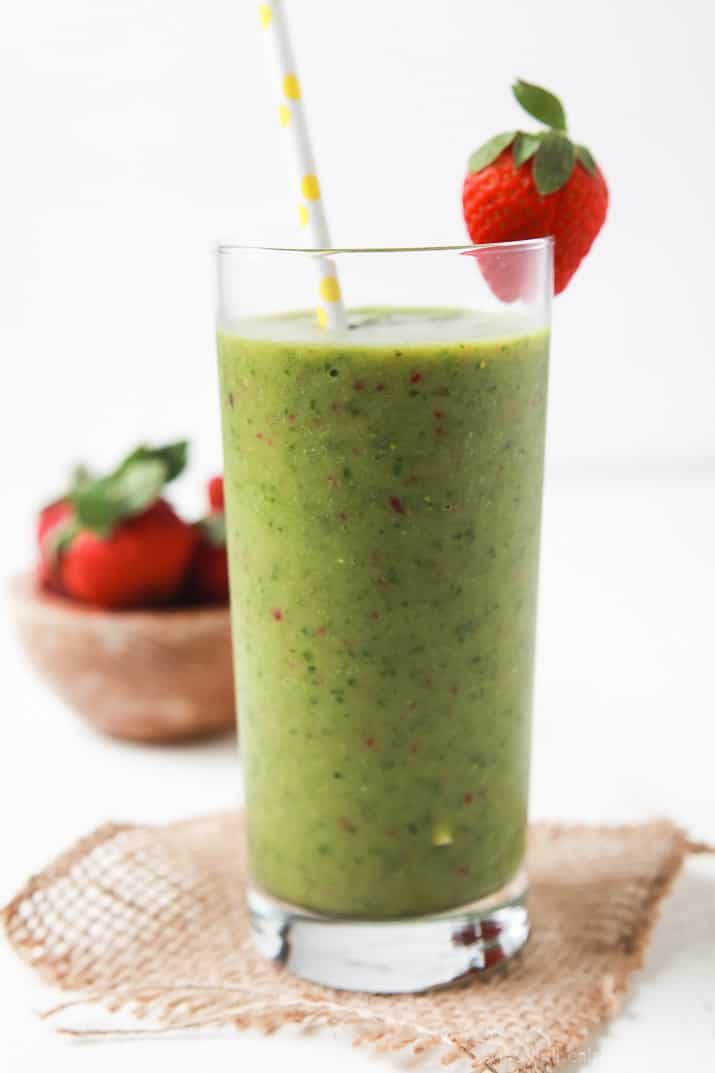 Ingredients
1½ cups spinach
1 cup fresh cubed pineapple
5 strawberries
1 frozen banana
¾ cup unsweetened vanilla almond milk
Instructions
Add spinach, fresh pineapple, strawberries, banana, and almond milk to the blender.
Blend until smoothie.
IF YOU MAKE THIS RECIPE, BE SURE TO SNAP A PIC AND HASHTAG IT #JOYFULHEALTHYEATS. I LOVE SEEING WHAT YOU MAKE!
Want More Smoothie Recipes?
Coconut Strawberry Banana Smoothie
DON'T MISS A RECIPE ->