Look no further, the ULTIMATE Holiday Guide for Thanksgiving is here! This Turkey Day roundup has 45+ Thanksgiving recipes to ensure that you have the BEST and most flavorful feast around!
Can I tell that I am super pumped about this post. I mean, what's not to love? It has all things THANKSGIVING!!!
The past two years I have done a Thanksgiving Day roundup on the blog. And last year I really liked the roundup I did. But this year blew last years out of the water! Not only are there TONS more recipes …. cocktails, desserts, side dishes, you name it. But they all look insanely delicious.
And this year I have a couple fun turkey recipes! Even a "how to dry brine a turkey" one!
You guys are going to love this … it is most definitely THE ULTIMATE HOLIDAY GUIDE FOR THANKSGIVING!
Be sure to pin, save, print, share … whatever you have to do to make sure you have all these killer recipes ready at a moments notice for the big day! Gooble Gooble! 🙂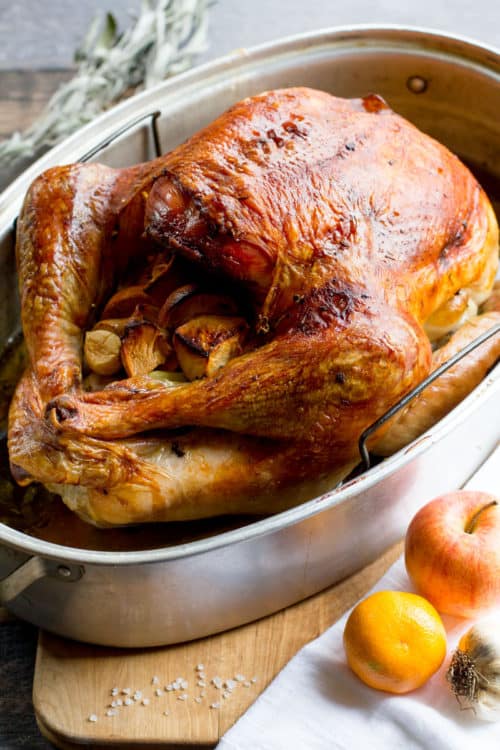 How to Dry Brine a Thanksgiving Turkey | Whole Fully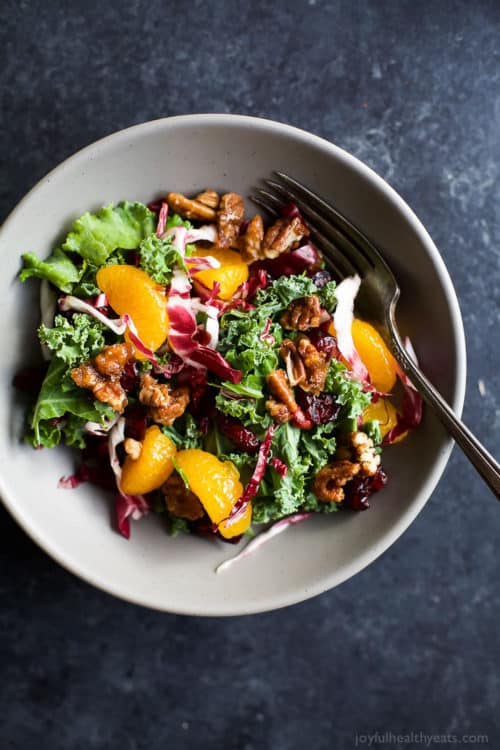 Mandarin Orange Cranberry Kale Salad with Candied Pecans | Joyful Healthy Eats
Mom's Sweet Potato Pie | Tried & Tasty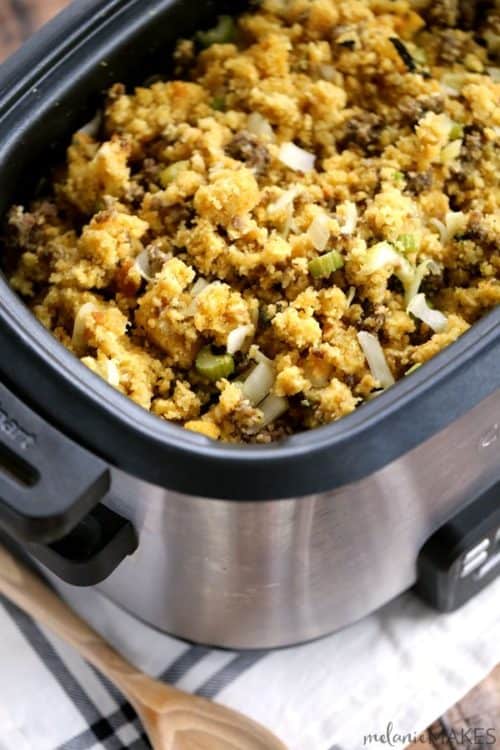 Slow Cooker Cornbread & Sausage Stuffing | Melanie Makes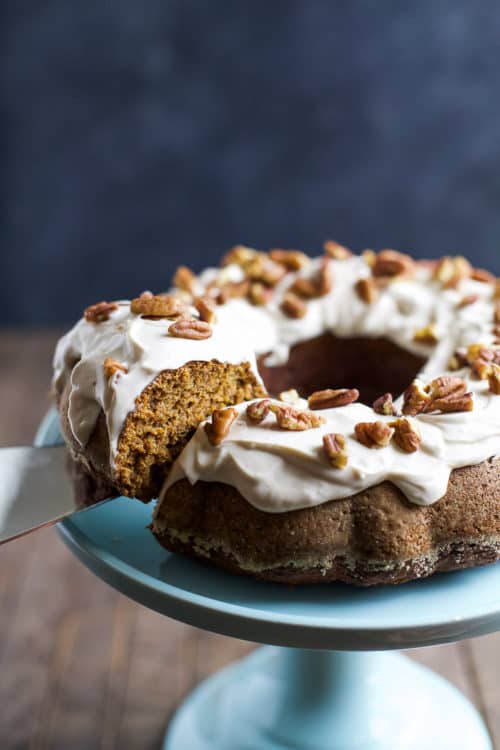 Pumpkin Bundt Cake with Cream Cheese Frosting | Joyful Healthy Eats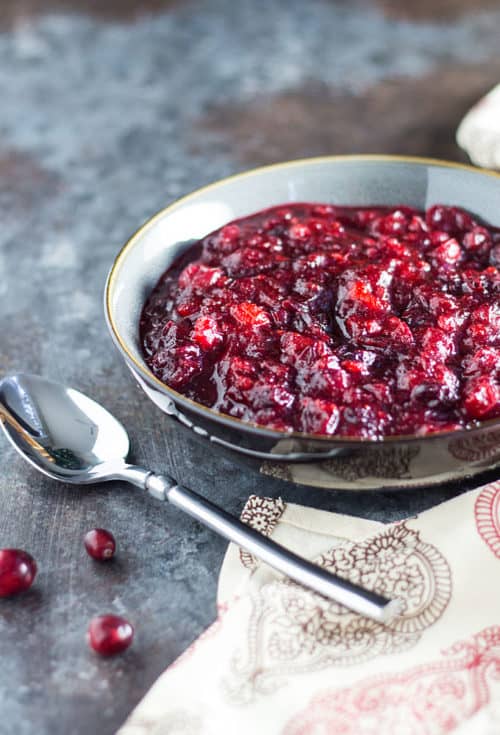 Homemade Cranberry Sauce | The Blonde Cook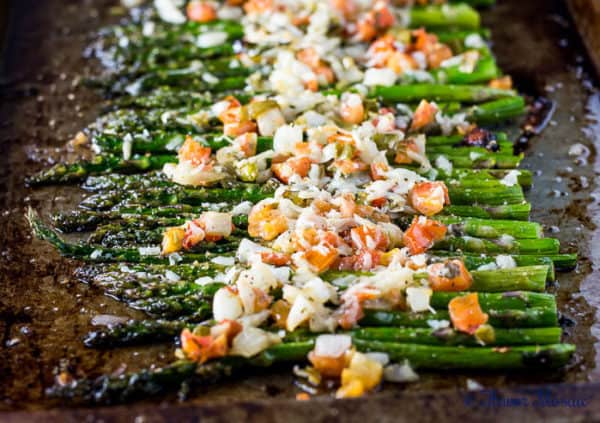 Asiago Bruschetta Roasted Asparagus | The Flavor Mosaic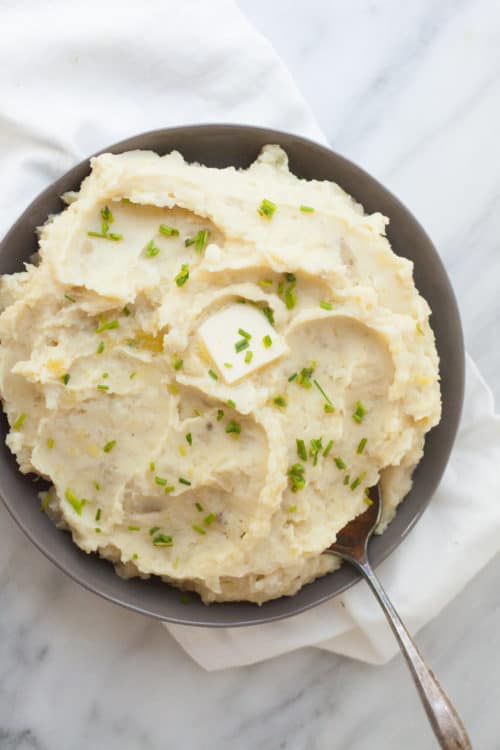 The Best EVER Slow Cooker Mashed Potatoes | Whole Fully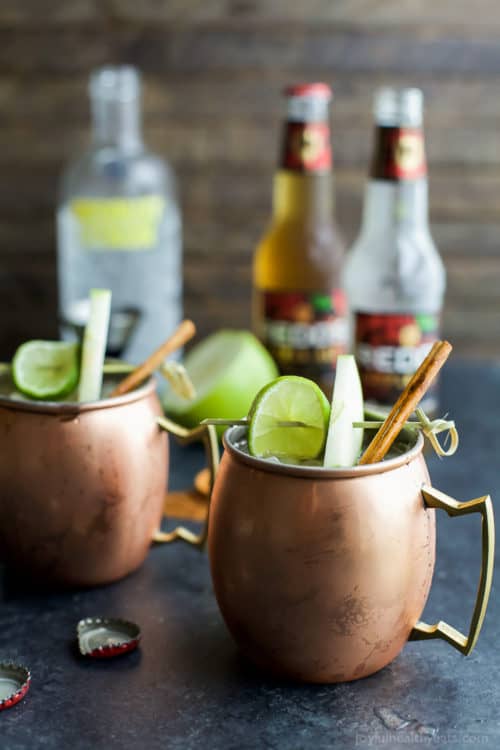 Apple Cider Moscow Mule | Joyful Healthy Eats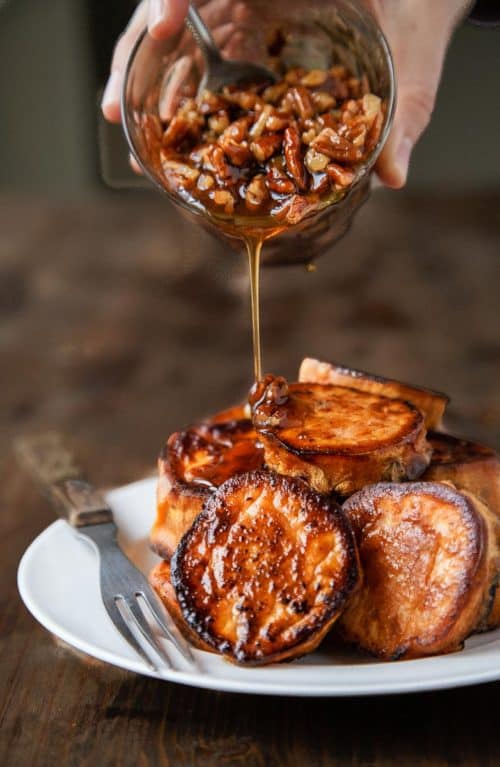 Melting Sweet Potatoes with Maple Pecan Sauce | Dessert for Two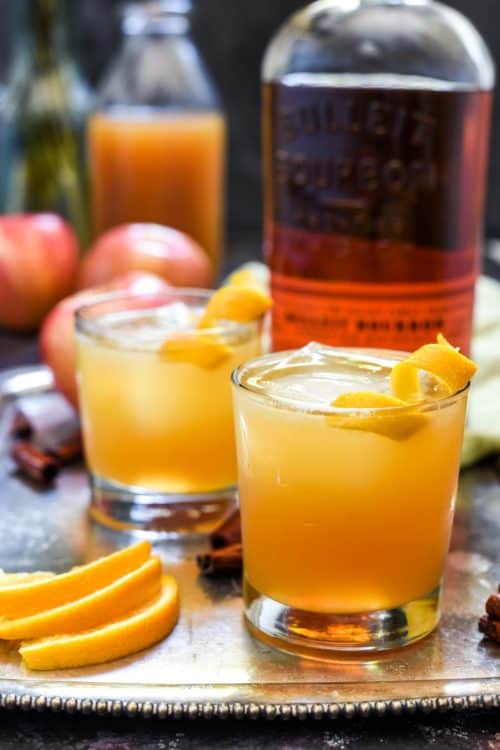 Bourbon Apple Cider Cocktail | Neighbor Food Blog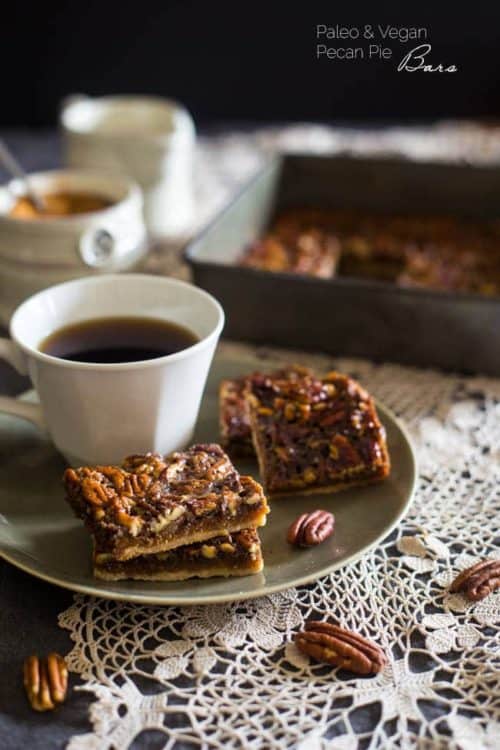 Paleo Pecan Pie Bars | Food Faith Fitness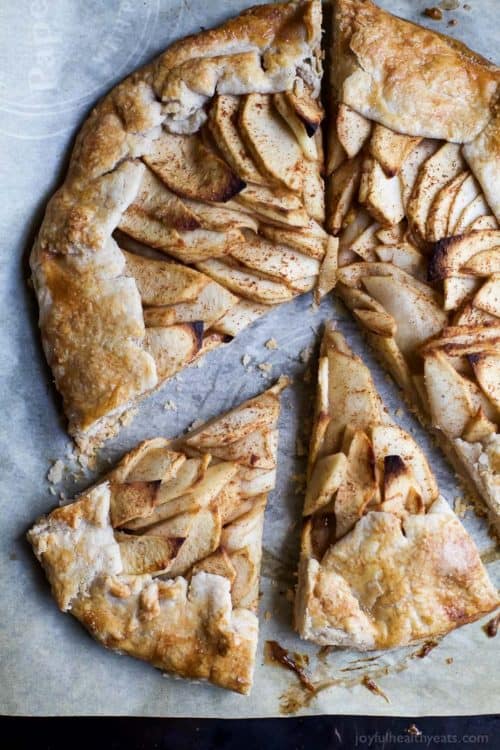 Rustic Cardamom Apple Galette with Maple Mascarpone | Joyful Healthy Eats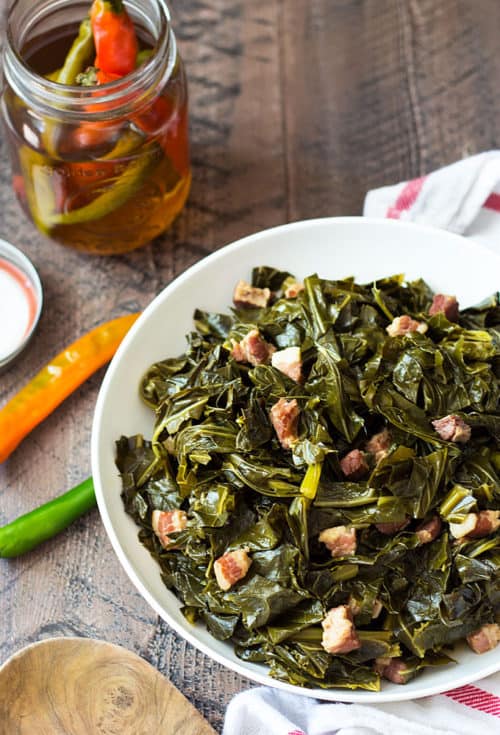 How to Cook Collard Greens | The Blonde Cook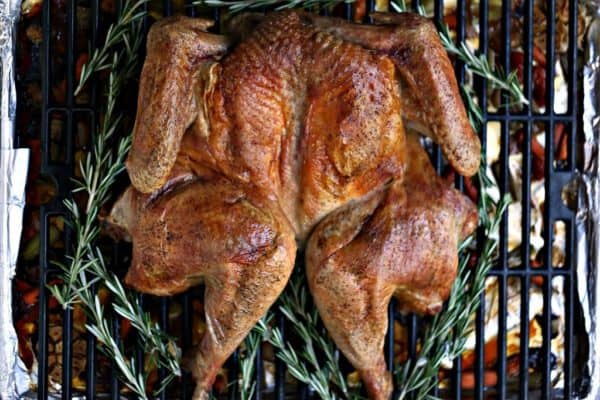 How to Cook a Spatchcocked Turkey | Cravings of a Lunatic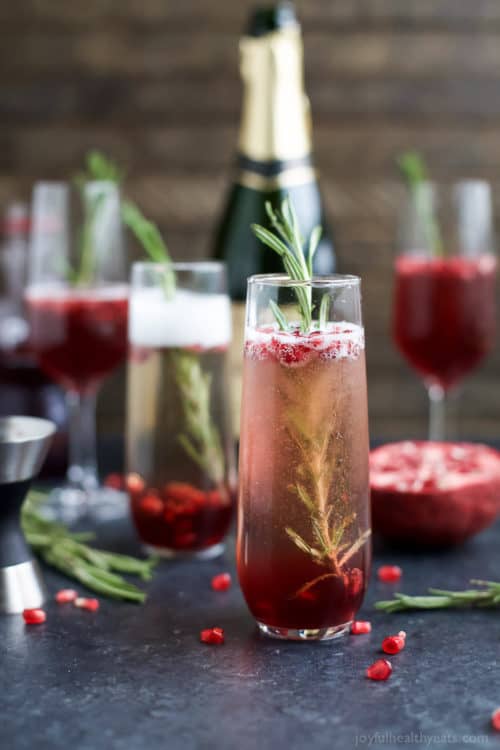 Sparkling Pomegranate Mimosas | Joyful Healthy Eats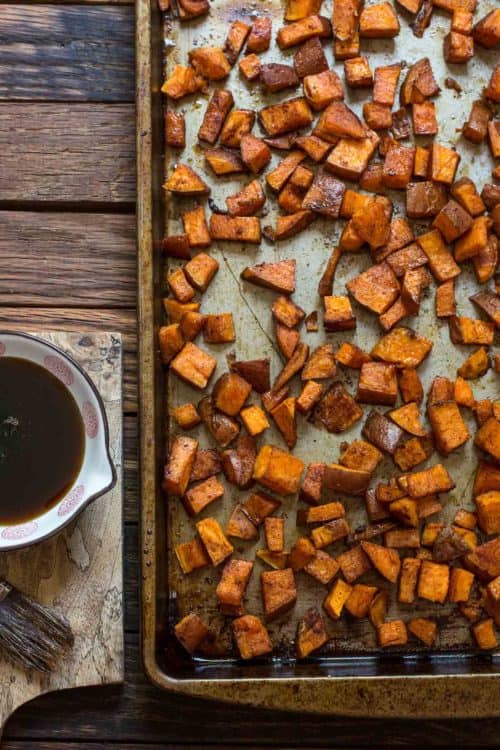 Maple Roasted Sweet Potatoes | Neighbor Food Blog
Assorted Holiday Goat Cheese Balls | Joyful Healthy Eats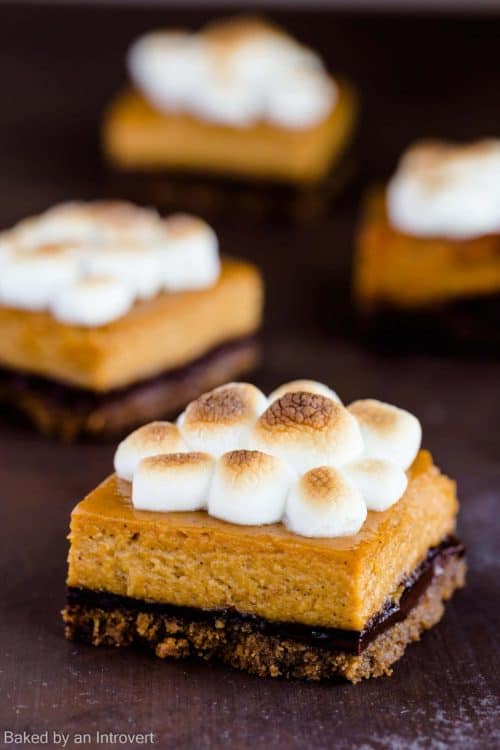 Pumpkin S'mores Bars | Baked by an Introvert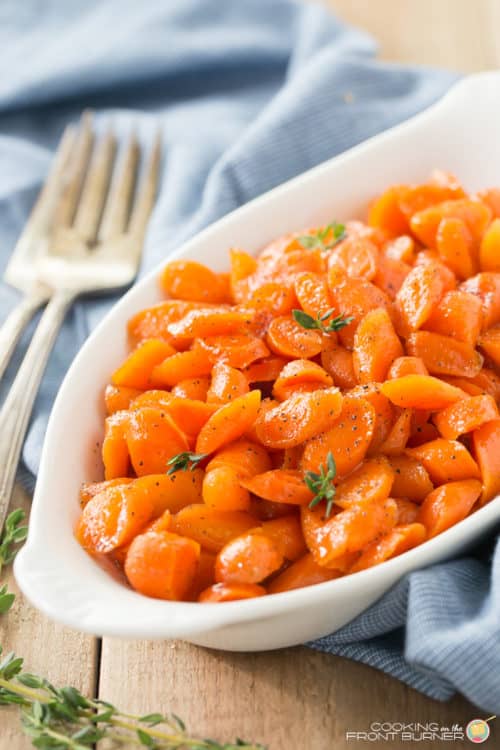 Easy Bourbon Honey Glazed Carrots | Cooking on the Front Burner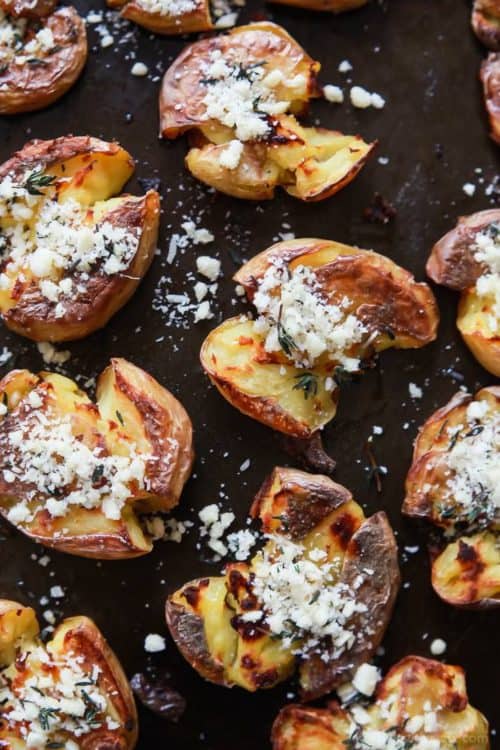 Garlic Herb Smashed Potatoes | Joyful Healthy Eats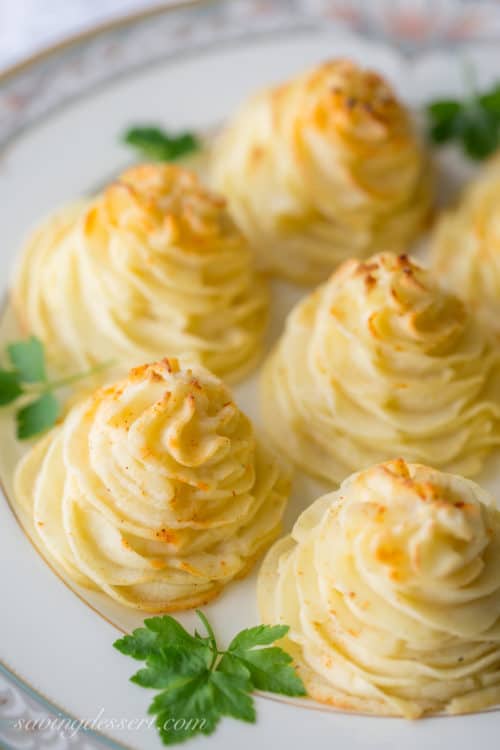 Duchess Potatoes | Saving Dessert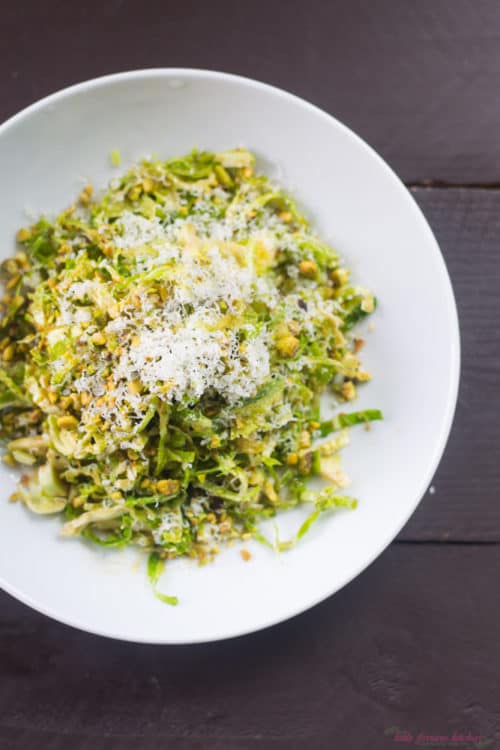 Brussels Sprouts Salad with Pistachios and Pecorino | Little Ferraro Kitchen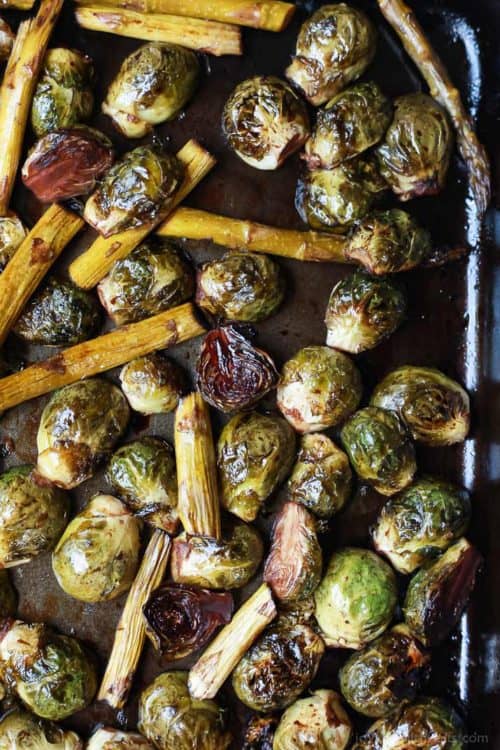 Balsamic Roasted Brussel Sprouts & Asparagus | Joyful Healthy Eats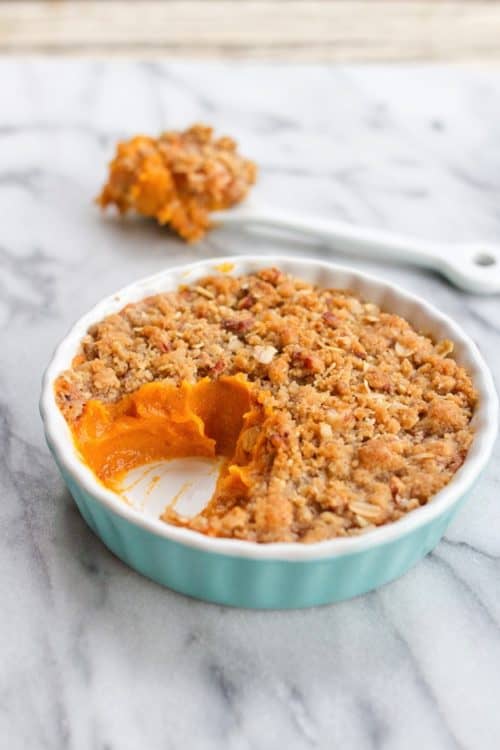 Mom's Sweet Potato Casserole Made Gluten Free & Vegan | Eating Bird Food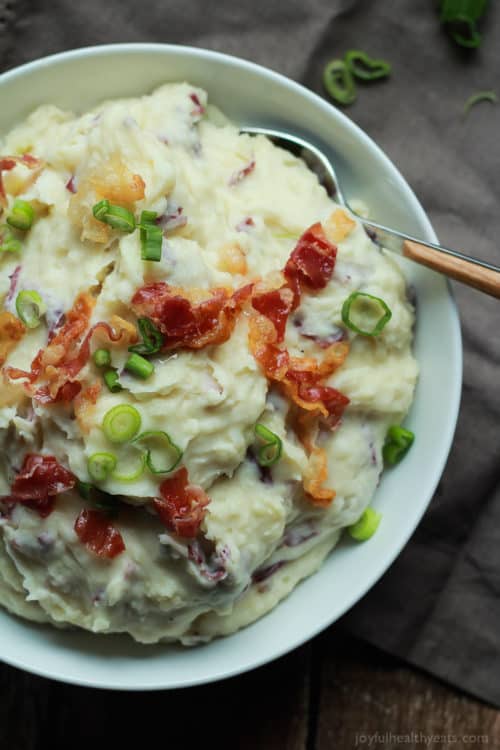 Creamy Goat Cheese Horseradish Mashed Potatoes | Joyful Healthy Eats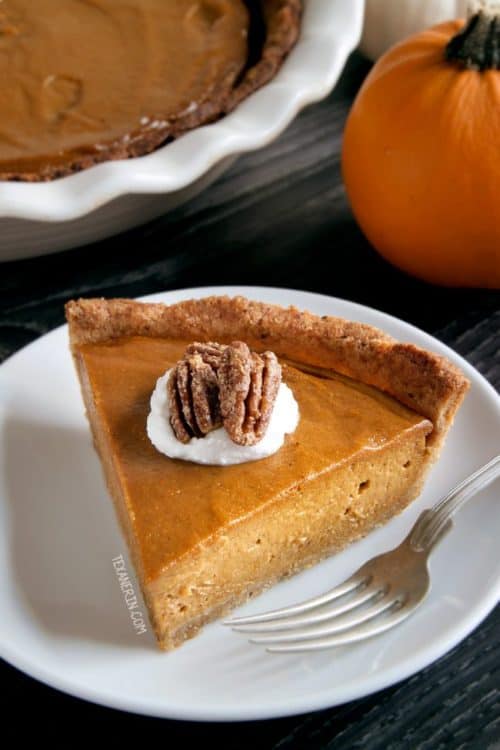 Paleo Vegan Pumpkin Pie | Texanerin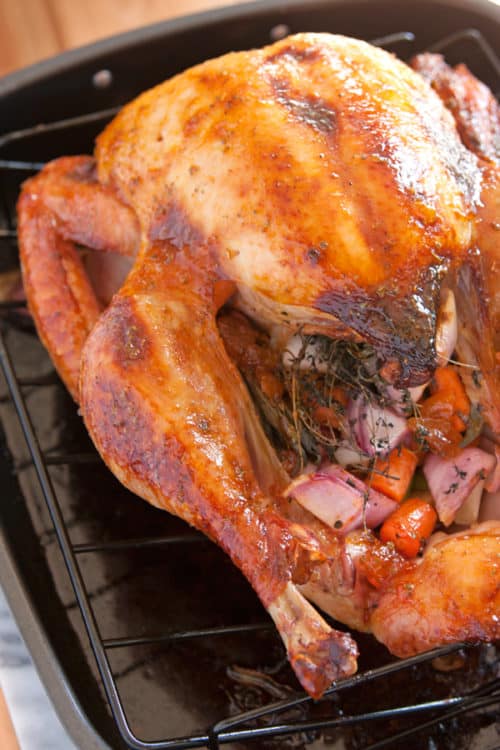 Fig Spiced Turkey | Muy Bueno Cookbook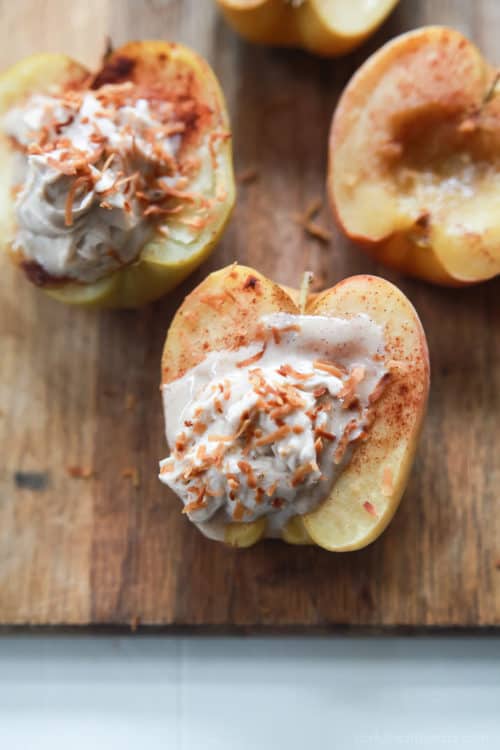 Baked Apples with Cinnamon Mascarpone | Joyful Healthy Eats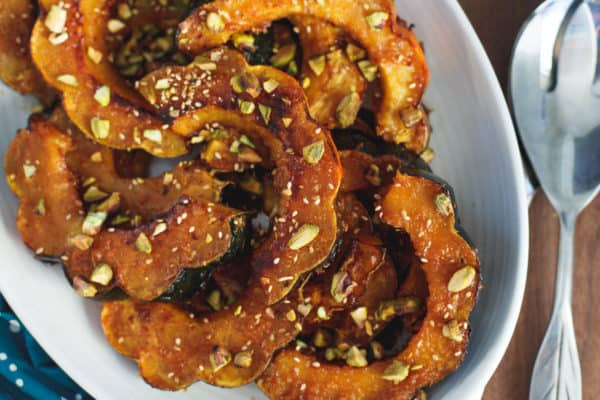 Ginger Miso Acorn Squash with Toasted Pistachios | Snixy Kitchen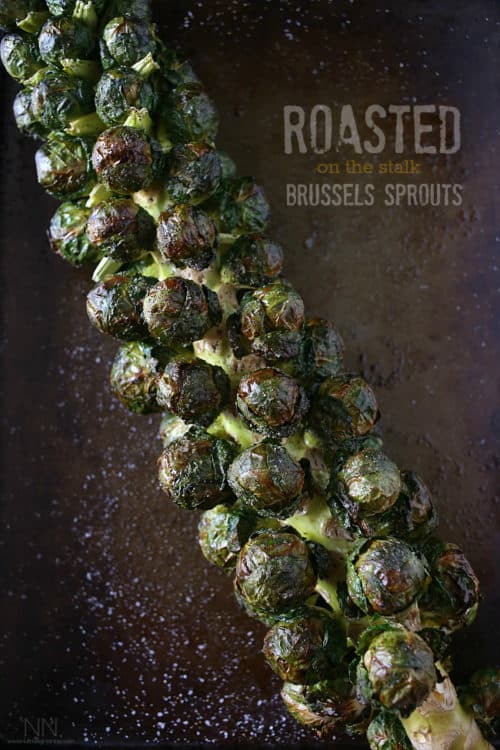 On the Stalk Roasted Brussels Sprouts | Nutmeg Nanny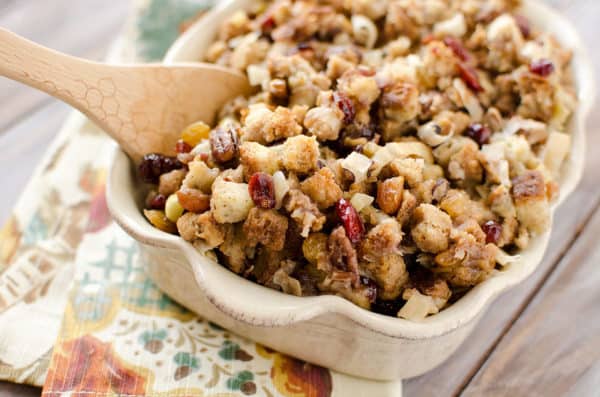 Crock Pot Cranberry Pecan Stuffing | The Creative Bite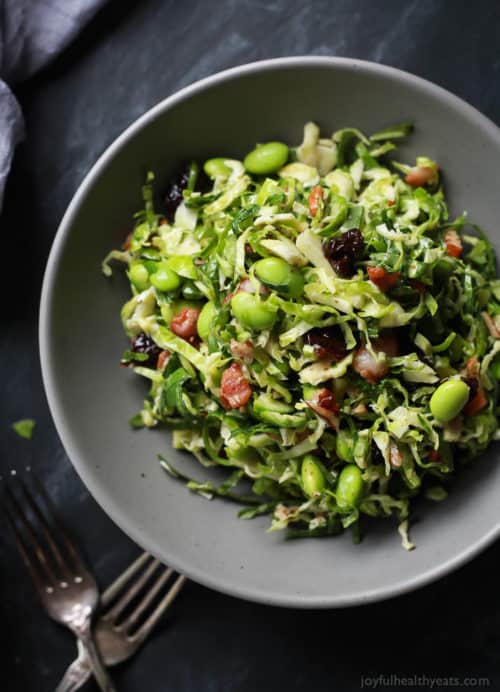 Autumn Kale Shaved Brussels Sprout Salad | Joyful Healthy Eats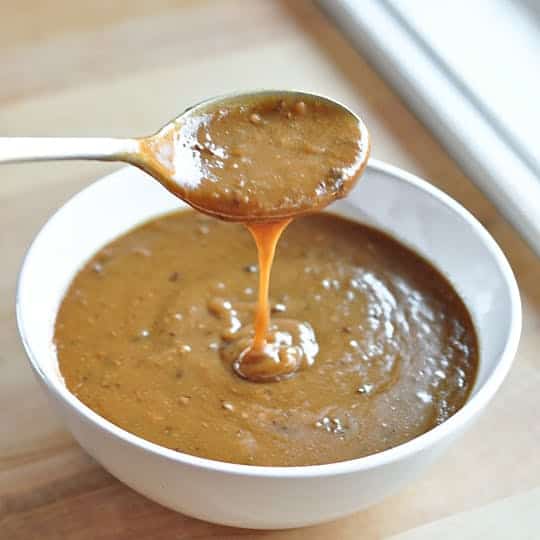 Quick Thanksgiving Turkey Gravy | The Kitchn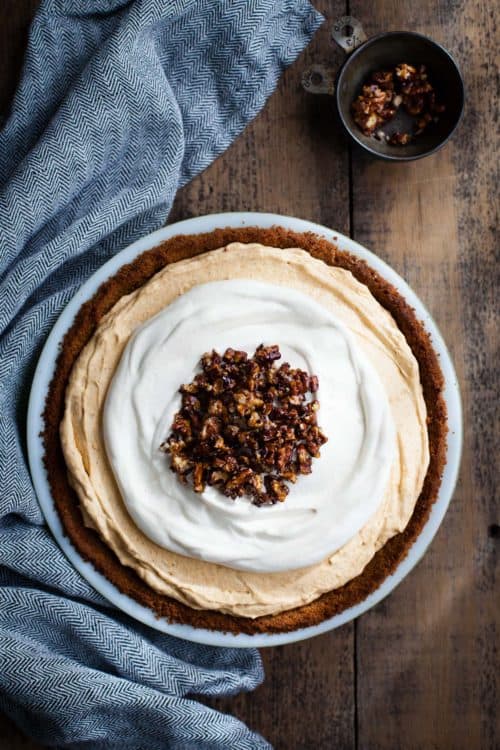 Almost No-Bake Pumpkin Cheesecake Mousse Pie | The Snixy Kitchen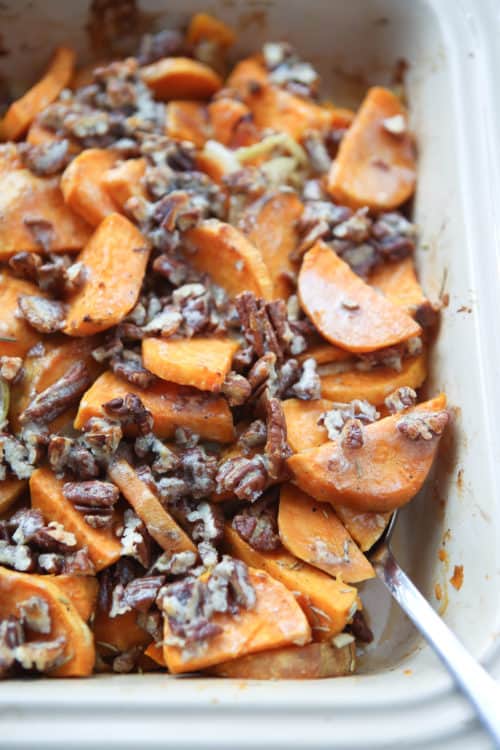 Savory Sweet Potato Gratin | Aggies Kitchen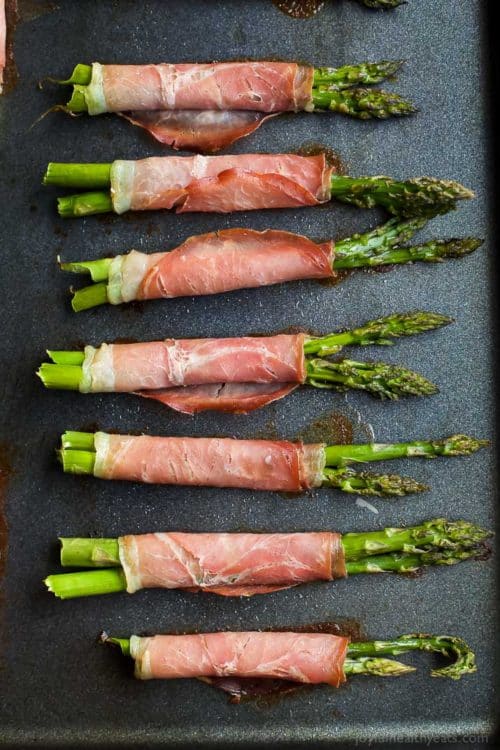 Prosciutto Wrapped Asparagus | Joyful Healthy Eats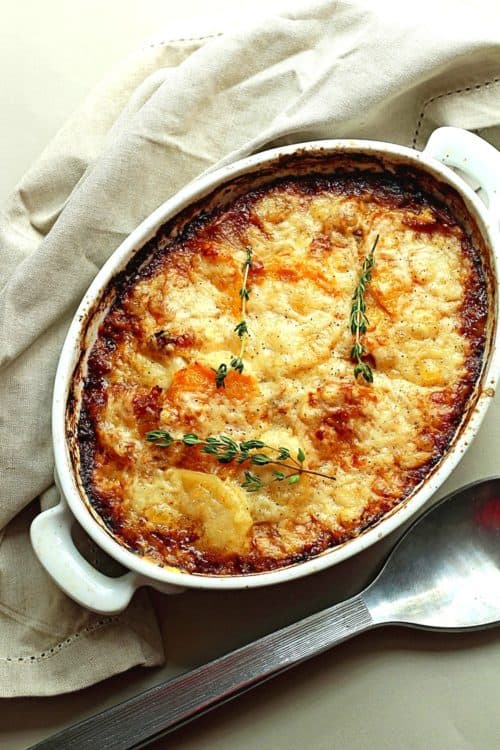 Potato & Squash Gratin | Grandbaby Cakes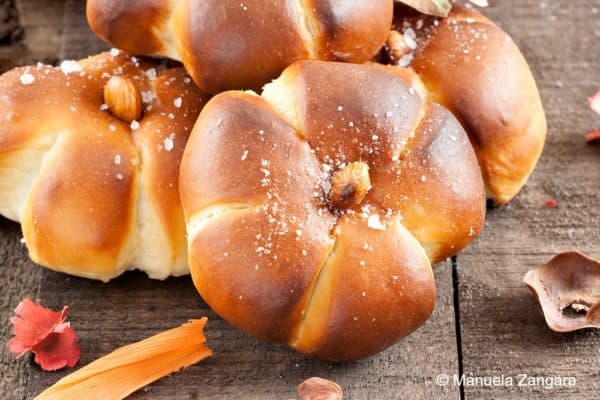 Pumpkin Rolls | Manus Menu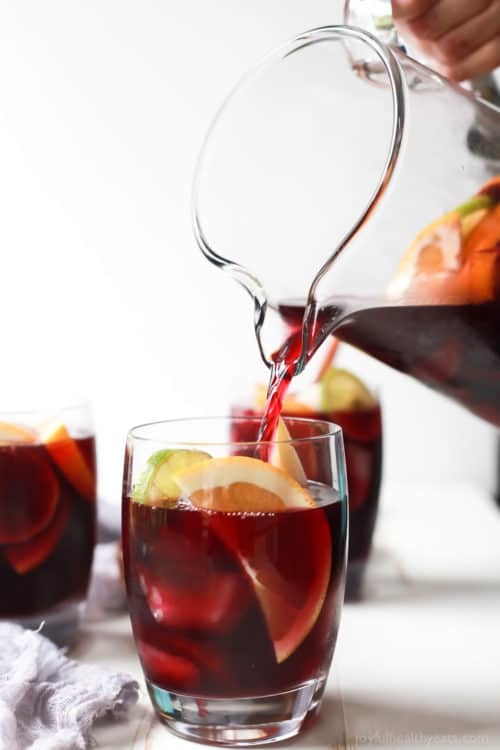 The Ultimate Winter Sangria | Joyful Healthy Eats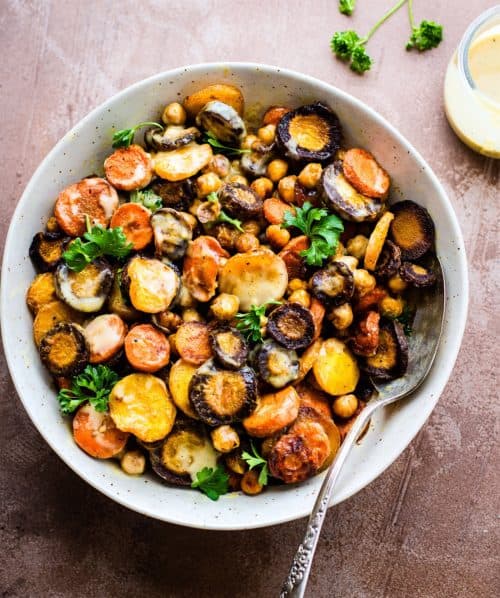 Turmeric Roasted Chickpea Carrot Salad | Cotter Crunch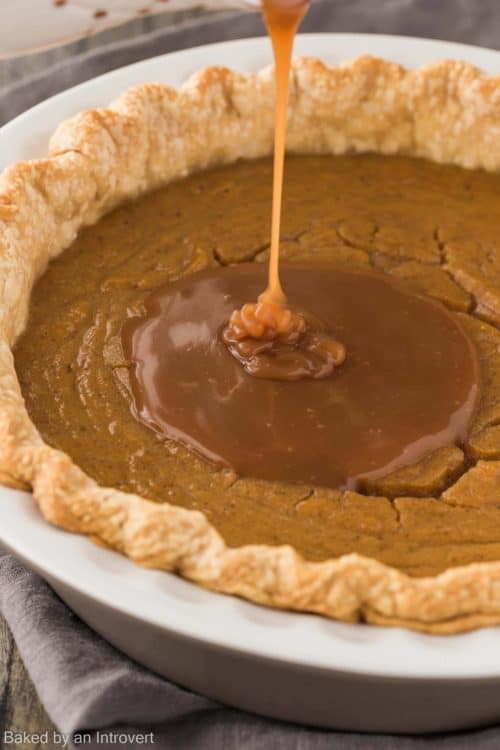 Caramel Sweet Potato Pie | Baked by an Introvert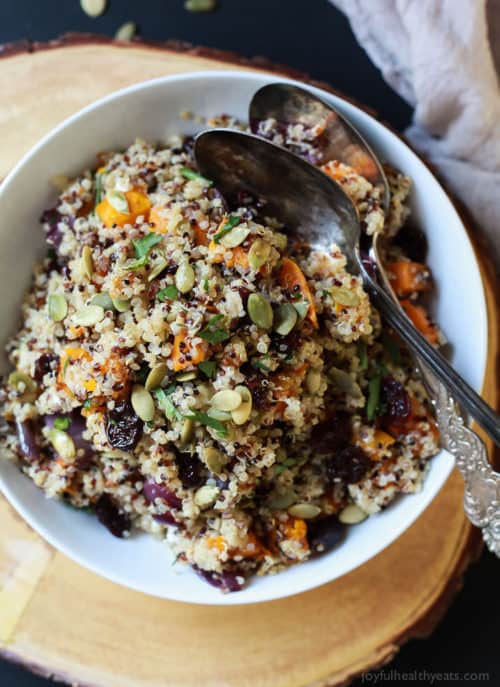 Harvest Roasted Butternut Squash Quinoa Salad | Joyful Healthy Eats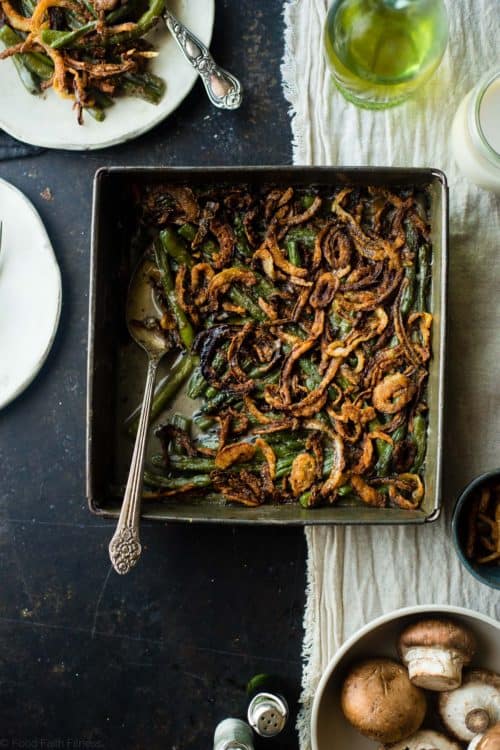 Healthy Vegan Green Bean Casserole | Food Faith Fitness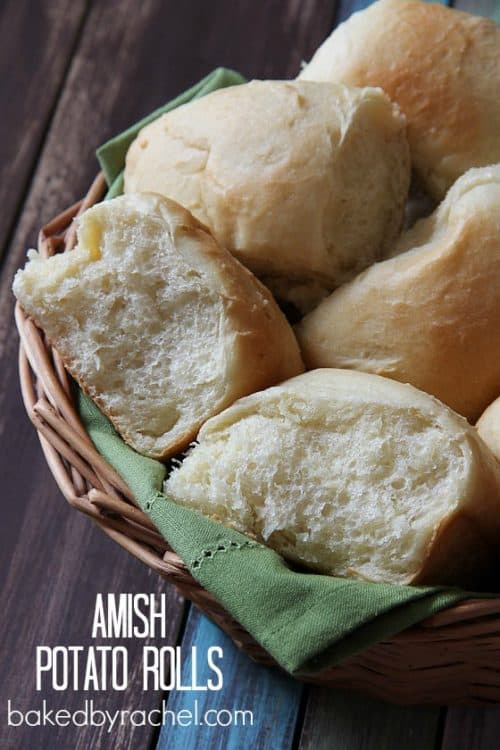 Amish Potato Rolls | Baked by Rachel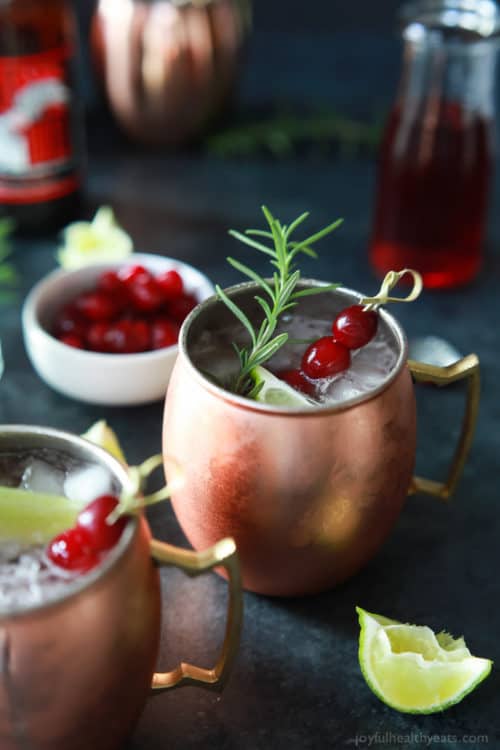 Cranberry Moscow Mule | Joyful Healthy Eats
Caramel Pecan Pie | Julie Blanner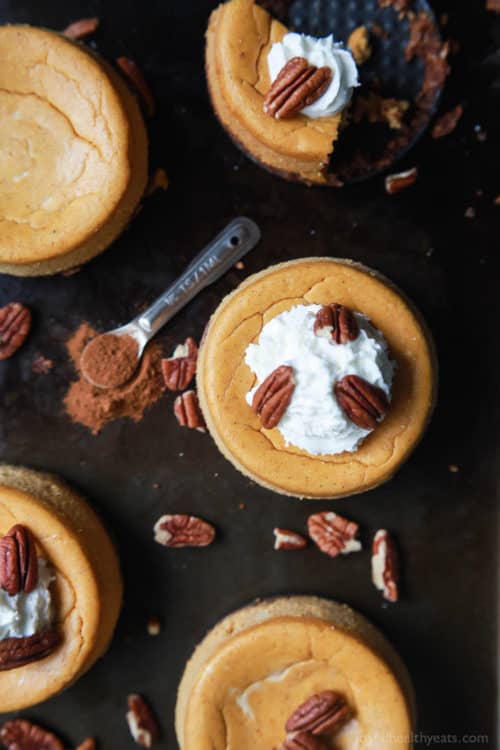 Skinny Mini Pumpkin Cheesecakes with Pecan Crust | Joyful Healthy Eats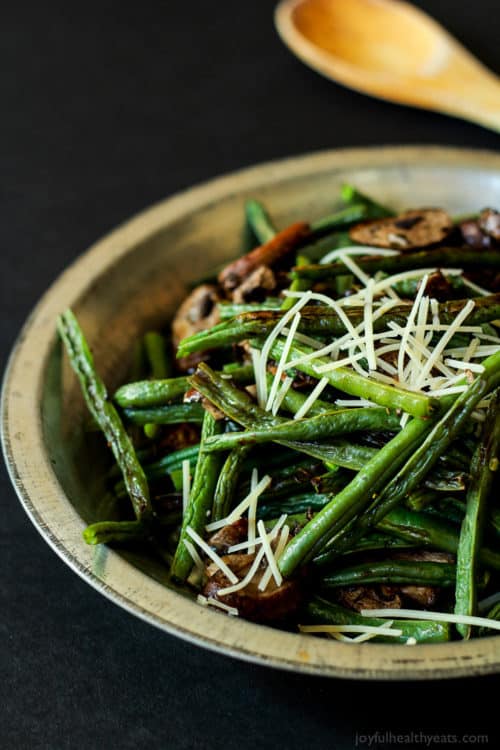 Roasted Green Beans & Mushrooms | Joyful Healthy Eats

LET'S STAY IN TOUCH