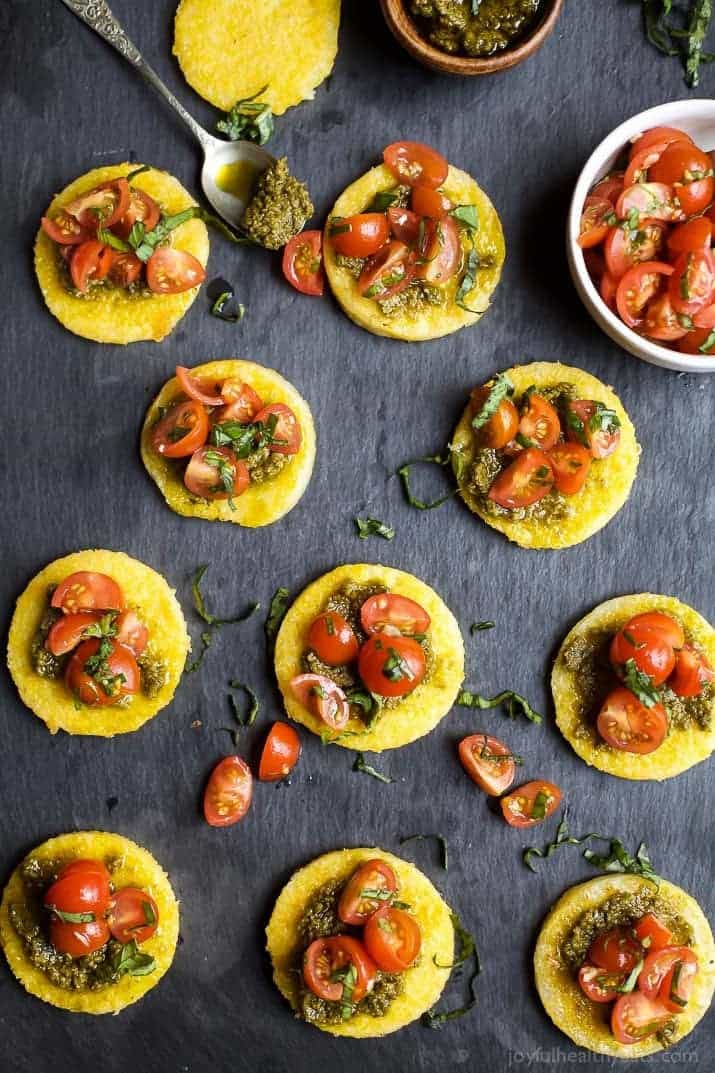 Crispy Polenta Bites with a Basil Pesto spread and topped with fresh Tomato Bruschetta. These Polenta Bites are quick, healthy, easy, and the perfect bite-size appetizer!
Do you have a go to appetizer that you make every year?
You know, that one appetizer that tastes phenomenal but is also crazy easy to make … cuz  "time" is few and far between during the holidays!
…