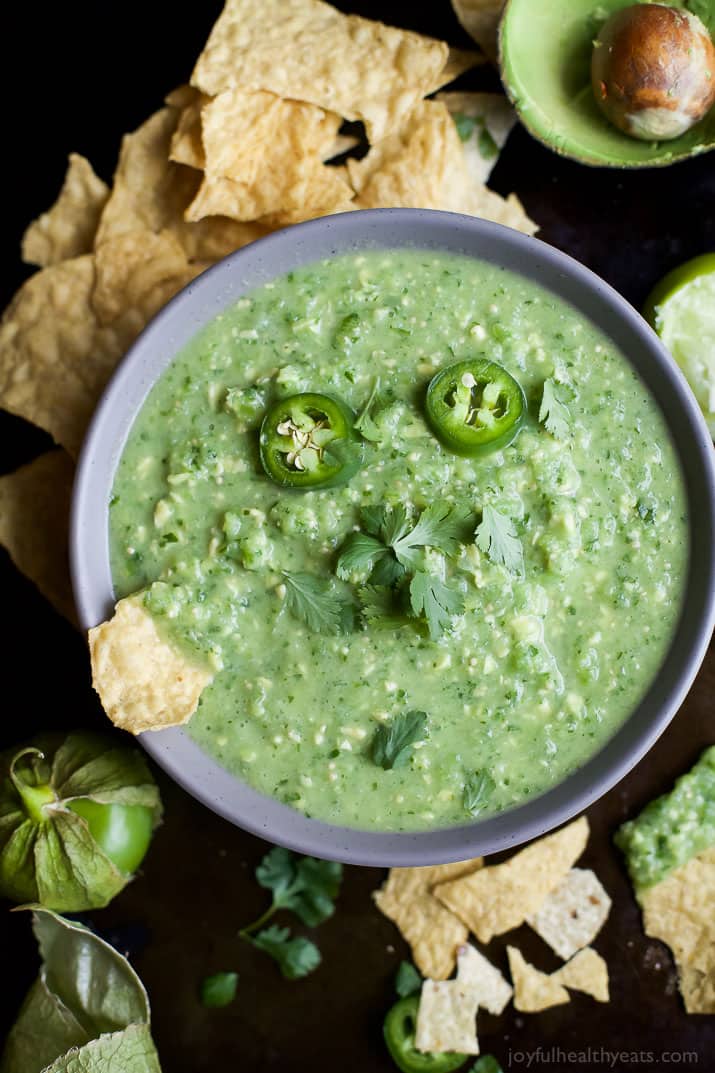 AVOCADO SALSA VERDE, an easy to make recipe with less than 10 ingredients! This salsa is perfect for an appetizer, snack or a sauce drizzle on top of some chicken or fish! 
When Mike and I first got married one of the first things we did was go through Financial Peace University, the Dave Ramsey course on financial freedom. I was not the one who wanted to go. I was more like the one who got dragged to the first class, kickin and screamin. Money was a sore subject in my family. We didn't talk about it much, but we did. It always felt we were playing catchup and angry, blaming and frustration were always part of the subject.
Like most couples, we entered into our marriage in debt. I had a small student loan, Mike had some student loans, and then a car loan that he had from college. Plus we had just bought our first house.
…