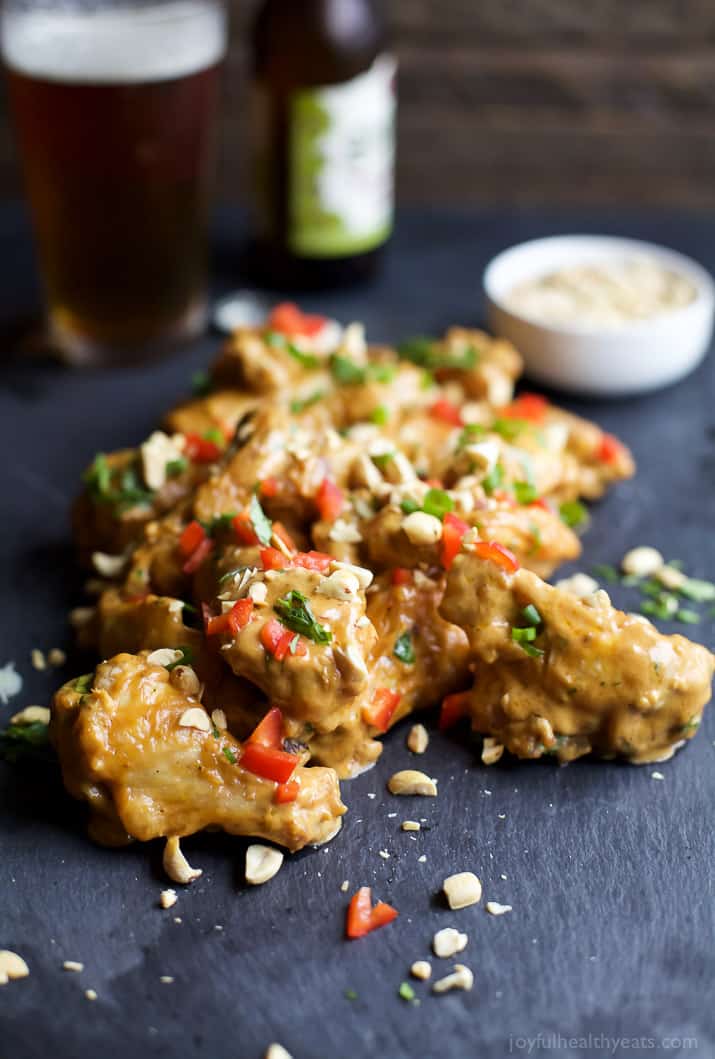 Crispy Baked Chicken Wings made in the oven then tossed in a Spicy Thai Peanut Sauce. Believe me you'll be licking your fingers after this one!
So if you follow me on Instagram, which if you don't … do it now .. that is if you like to see delicious looking food at all hours of the day …
You would know that I just went on a trip to Lubbock,TX.  I have to be honest, when I first booked the trip to Lubbock for the Texas Peanut Blogger Tour I was a little nervous. I mean when you think of Texas you think … Austin, Houston, and San Antonio … NOT Lubbock.
…