Cafe Mocha Smoothie loaded with espresso, chocolate and 30 grams of protein per serving!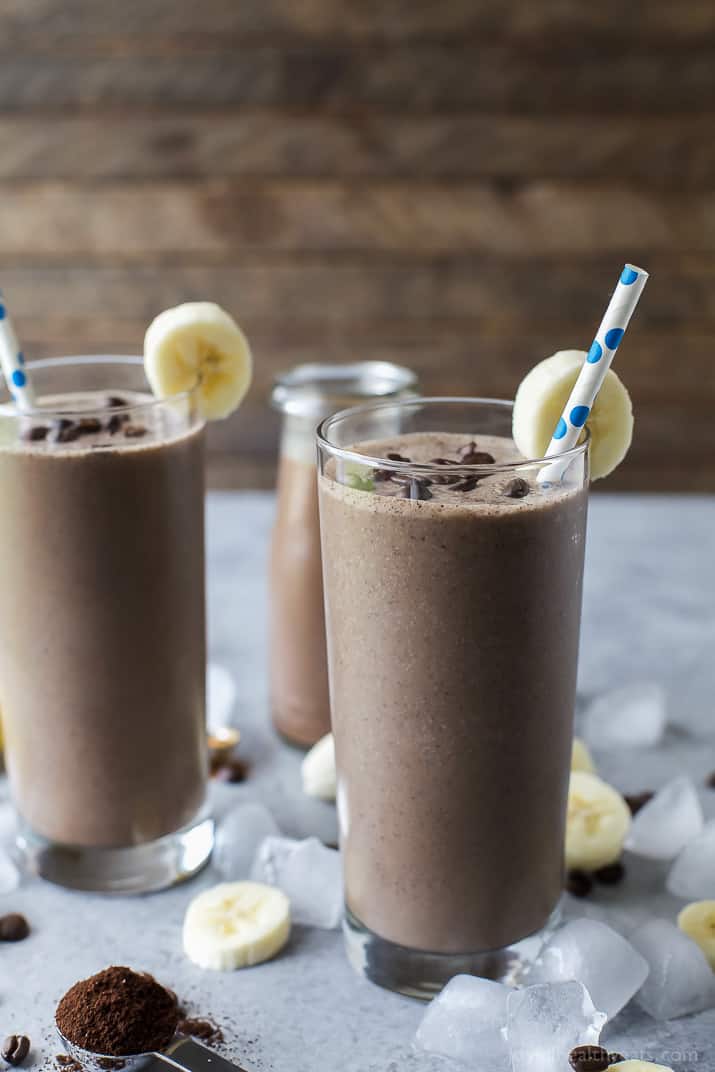 Cafe Mocha Smoothie a delicious way to start your morning. This Mocha Smoothie is made with banana, yogurt, espresso, and chocolate almond milk.  Packed with 30 grams of protein per serving!
The past couple of weeks I have been overwhelmed by God's goodness and loving pursuit for me.
Over the years there have been clear moments in my life I can remember being overwhelmed by God. Each time I have learned a different characteristic of who God is. He has constantly been in pursuit of my heart and peels back the layers, the hurt, the lies all while revealing another element of who is He to me!
…