Teriyaki Salmon with Asian Noodle Salad, a perfect refreshing weekday meal for the family,.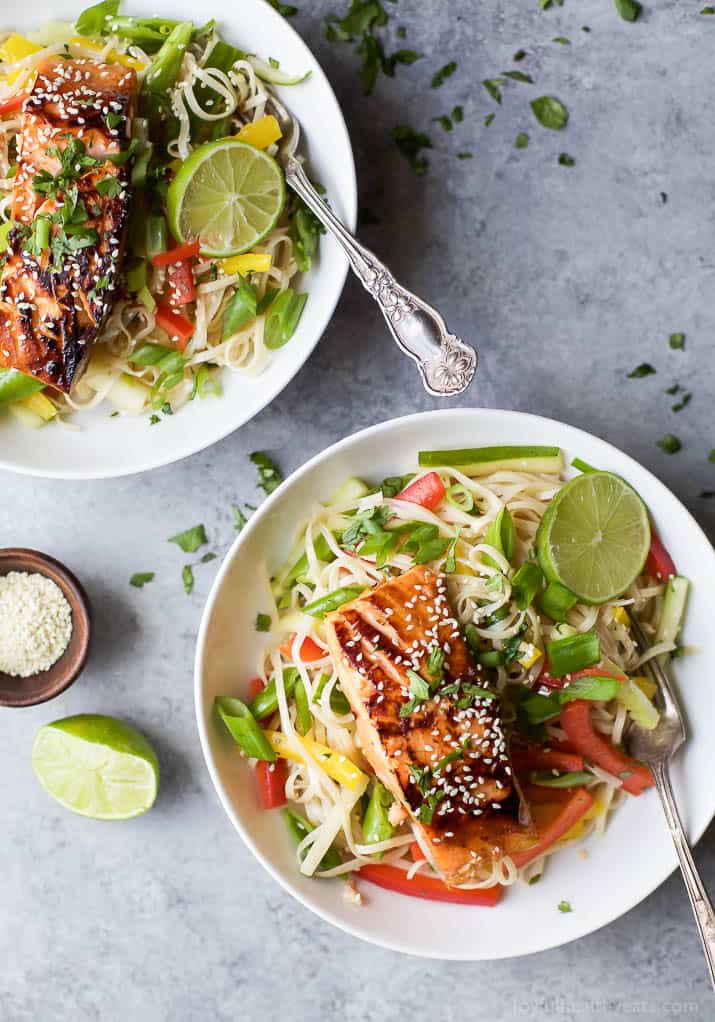 Easy Teriyaki Salmon served on a bed of Asian Noodles made with brown rice noodles, fresh veggies and a homemade Asian Sesame Dressing! A light, simple refreshing recipe for the summer!
So I kinda have a new obsession. Rice Noodles.
They have officially become my new favorite noodle to eat when I'm making pasta. The texture still gives you a nice bite just like regular pasta. They are long enough to "slurp" and are gluten free! So no bloat feeling afterwards. Woohoo! Plus, they come in white rice or brown rice noodle options!
…