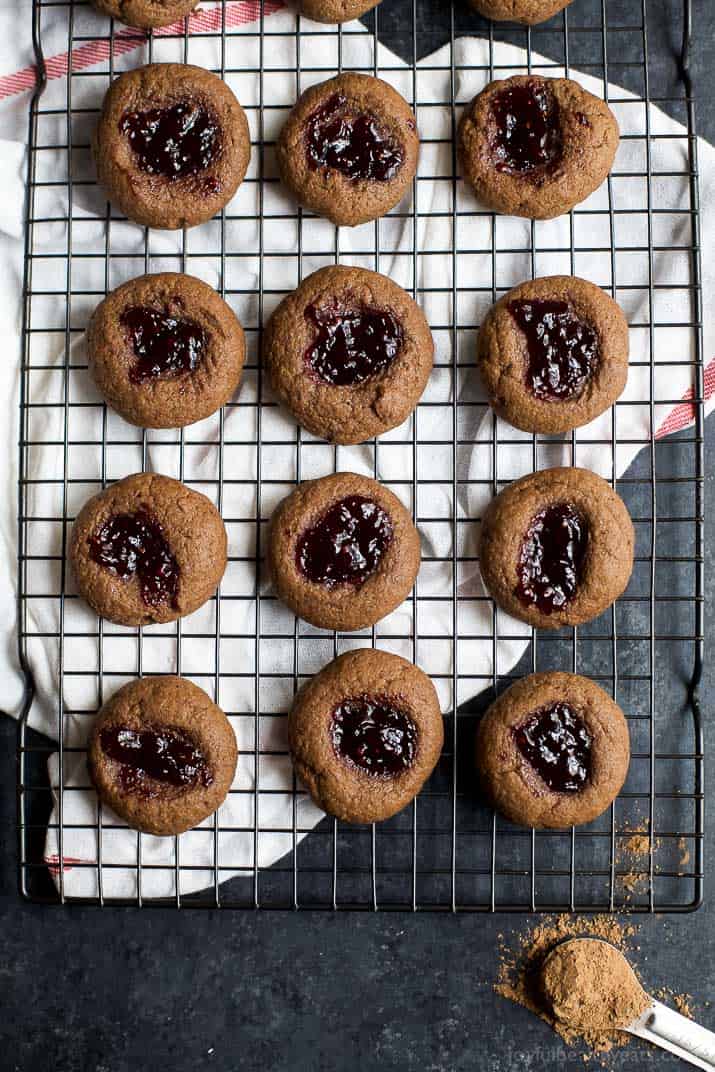 Thumbprint Cookies are a classic Christmas Cookie around the holidays. These CHOCOLATE RASPBERRY THUMBPRINT COOKIES have a subtle chocolate flavor with a burst of raspberry that you'll fall in love with!
Cookies and I? Well … we kinda have a love hate relationship.
Especially around the holidays!
Growing up my mom use to make 8-10 different kinds of cookies around Christmas time. Every year we would have a huge 3 tiered silver platter that would to the "home" for said cookies. And every year I would set up shop in front of the silver platter and not even bother counting how many cookies I would pack down.
…