Asian Chicken Mason Jar Salad a delicious, easy recipe that's the perfect lunch for the week – done in 30 minutes!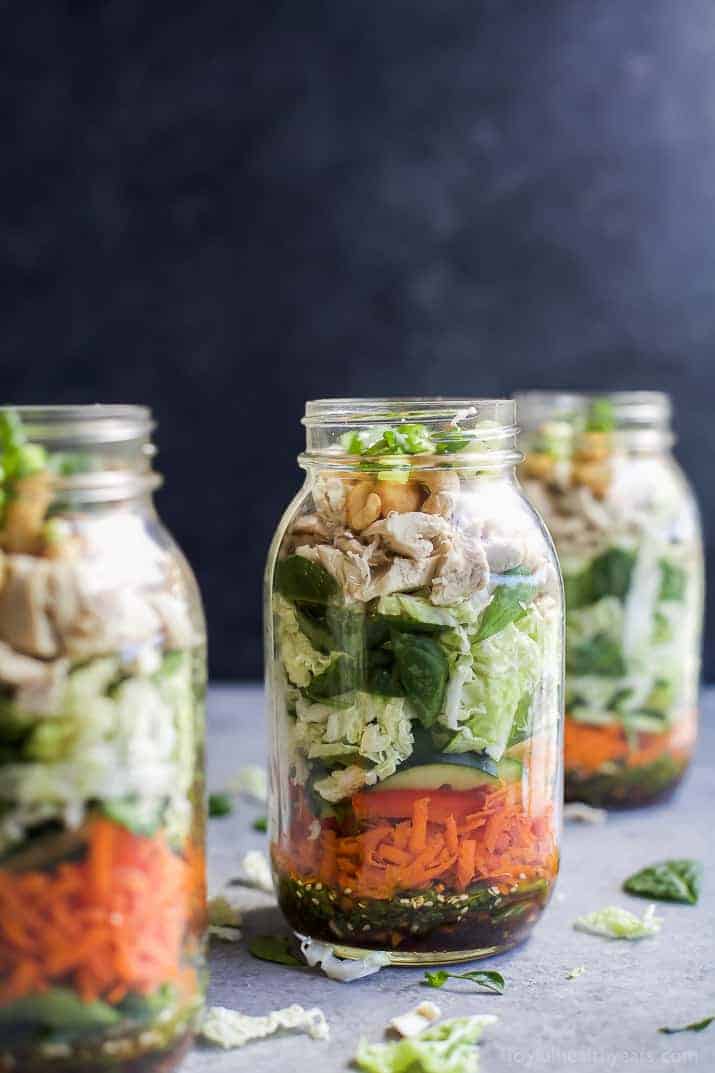 Mason Jar Salad recipes are a delicious, easy, and perfect lunch for the week! This ASIAN CHICKEN MASON JAR SALAD is loaded with veggies, napa cabbage, rotisserie chicken and topped with a Sesame Dressing – done in 30 minutes!
A couple weeks ago Mike and I went to Florida for a super quick trip, as in we were there for like 48 hours. You may have seen some of the trip if you followed me on Instagram Stories. 🙂
On our first night there, we went to a restaurant called The Big Fin. A Seafood Restaurant that has been granted many culinary awards. Funny enough my favorite part of the meal was actually the side salad I ordered that was topped with a Ginger Sesame Vinaigrette!
…