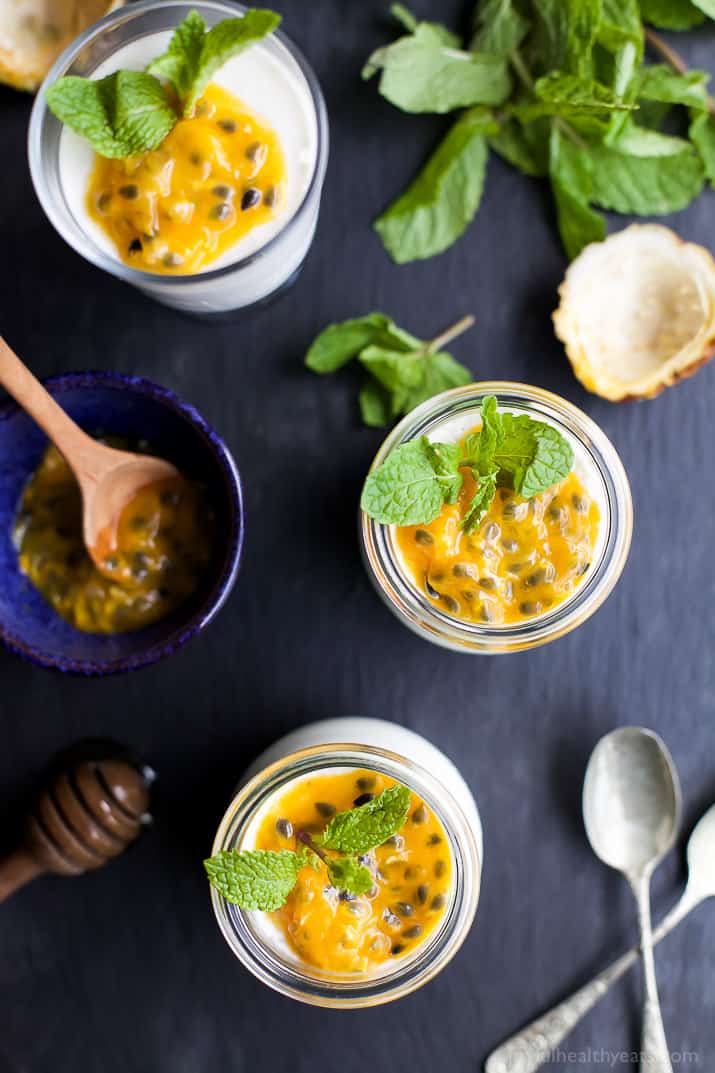 Paleo Vanilla Panna Cotta with Passion Fruit – a slightly sweet creamy Panna Cotta recipe that'll quickly become your new favorite dessert! And guess what, it's guilt free too!
I've always wanted to eat the "exotic" fruits. You know, fruits like –> Passion Fruit, Dragon Fruit, Star Fruit, Rambutan (the spiky one), or Guava. But every time I see them in the grocery store, I'm all like …
"ugh… how to you get the fruit out."
So I chicken out and don't buy it. Well folks, not anymore! These weird looking, strange named fruits are treasures of sweetness that you NEED to try!
…