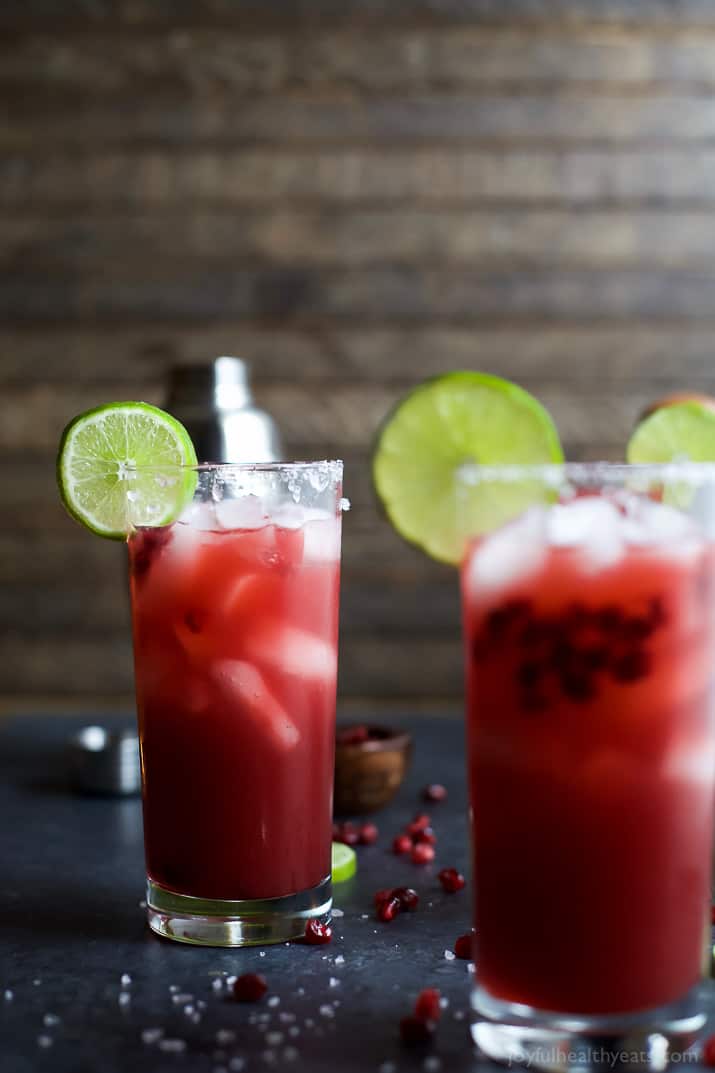 POMEGRANATE MARGARITAS an easy cocktail you can rock all year round! Filled with pomegranate juice, fresh lime juice, tequila, orange liquor and a little something extra! Cheers to Margaritas!
One Tequila, Two Tequila, Three Tequila, Four ….
And then you can't remember how to count … because well … you're on four tequila and that's a lot of tequila.
This past weekend we had my husbands company Christmas Party. Every year is fun. We usually go to a restaurant to have dinner together, do a gift exchange (which are gifts that Mike's company buys .. so they are fun!) and then afterwards we'll head out with a couple of employees to catch a drink and just hang out. It's a blast.
…