Easy Homemade French Onion Soup – this soup recipe is a classic and sure to please any crowd!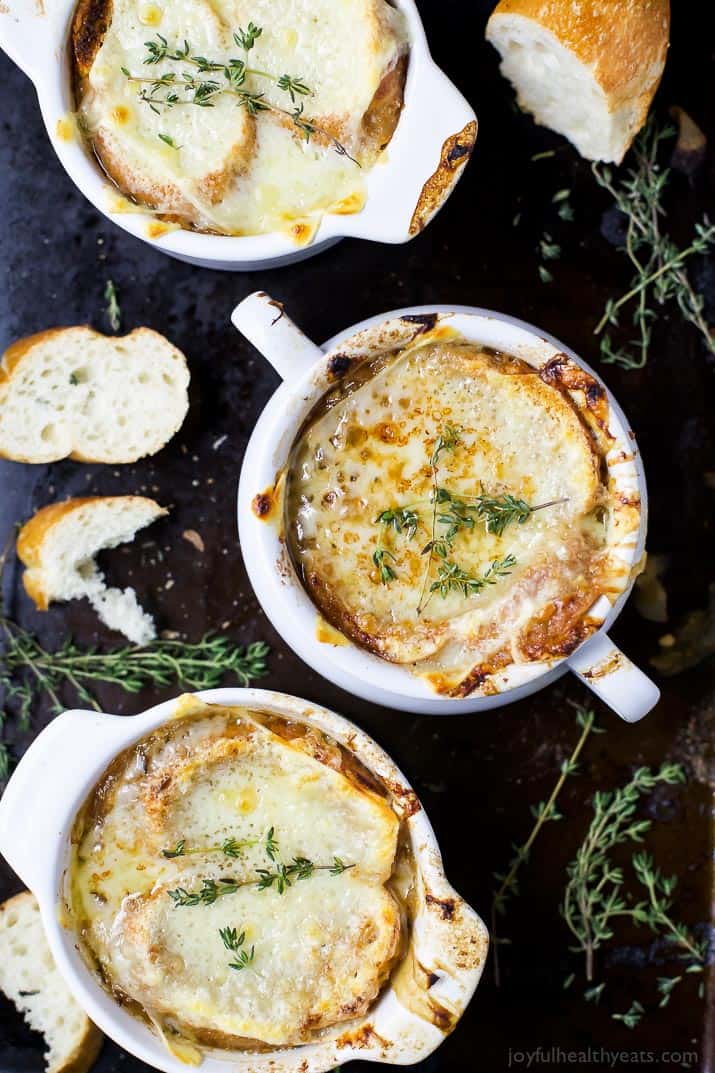 Easy Homemade FRENCH ONION SOUP – filled with caramelized onions, deep beef flavor then topped with gooey cheese! This French Onion Soup is a classic for the fall and sure to please any crowd!
French Onion Soup is probably one of my favorites to order at a Steak House.
I love the depth of flavor you get from caramelizing the onions over a long period of time. But then again, I'm a sucker for caramelized onions in general. I could eat them plain! Then the richness you get from the beef stock combined with the onions and fresh herbs is comforting to me. But of course, you can't forget the cherry on top! The baguette and melted cheese all over are the finishing touch to this classic soup!
…