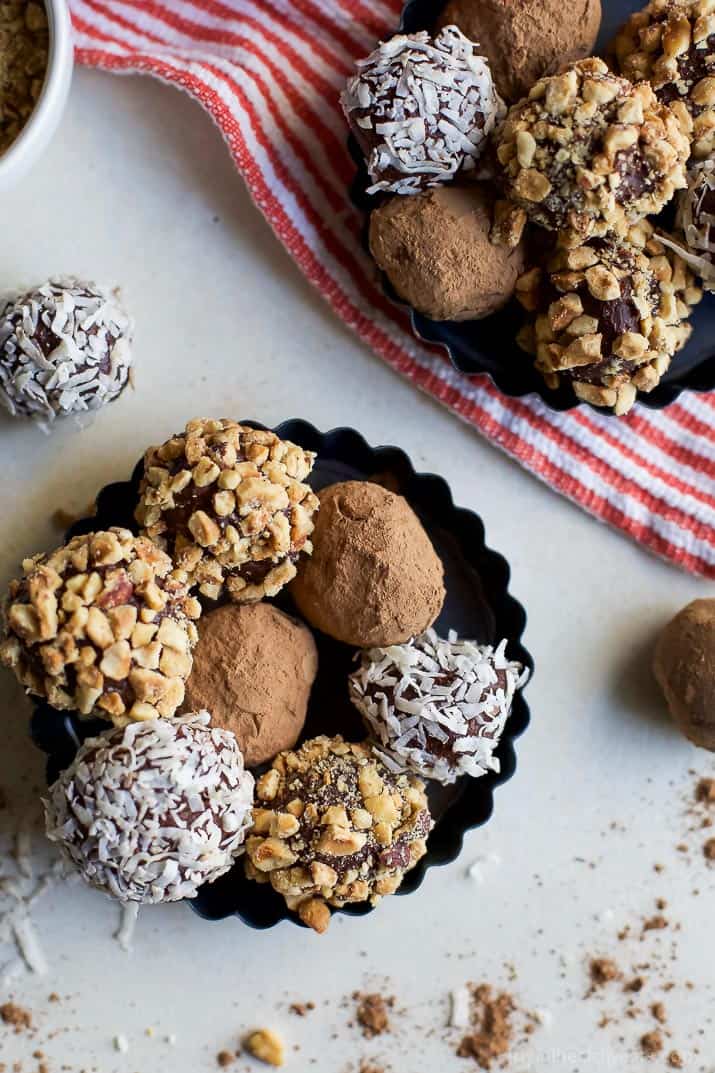 You're just 4 ingredients away from these PALEO CHOCOLATE ESPRESSO TRUFFLES. Believe me, you want these on your cookie platter this holiday season!
Ugh… the past week I have been dealing with some sort of sinus infection morphed into a full blown cold accompanied by ear infection and coughing.
I hate being sick. I hate blowing my nose having my ears pop. I hate feeling achy all over.
But most of all, I hate feeling all of those things and still having to work! All I want to do is curl into a ball and sleep to get better.
…