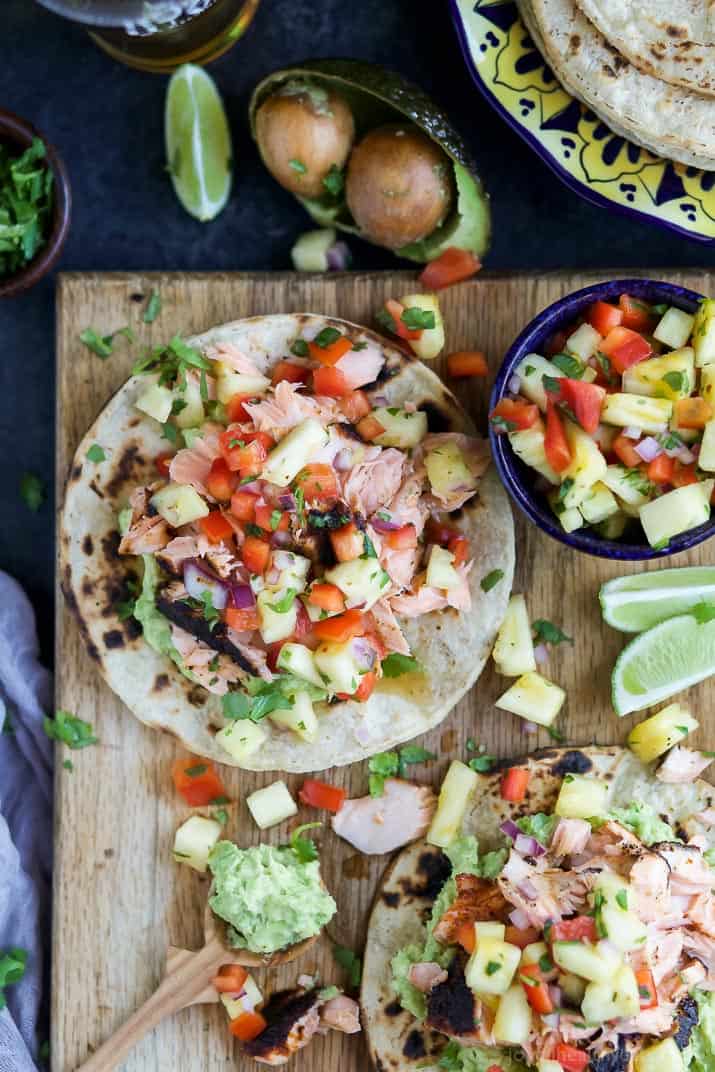 PINEAPPLE CHIPOTLE SALMON TOSTADAS – slightly charred smoky Salmon combined with Spicy Pineapple Salsa and creamy Avocados. These Tostadas take 30 minutes to make and are only 283 calories, a must make for a busy weeknight!
I don't know if I shared this with ya'll yet or not. Last year in the very beginning of the year I was starting to write a cookbook. A grilling cookbook. That was going to be published, which is kinda surreal to think about.
I ended up not accepting the offer because some things didn't line up. But I did put together a table of contents, it was going to be a healthy grilling cookbook. I also put together and a few recipes as a "teaser" for the publisher.
…