Gluten Free Apple Crisp Cheesecake Bars, the perfect fall dessert – creamy, dreamy and made to be in your belly!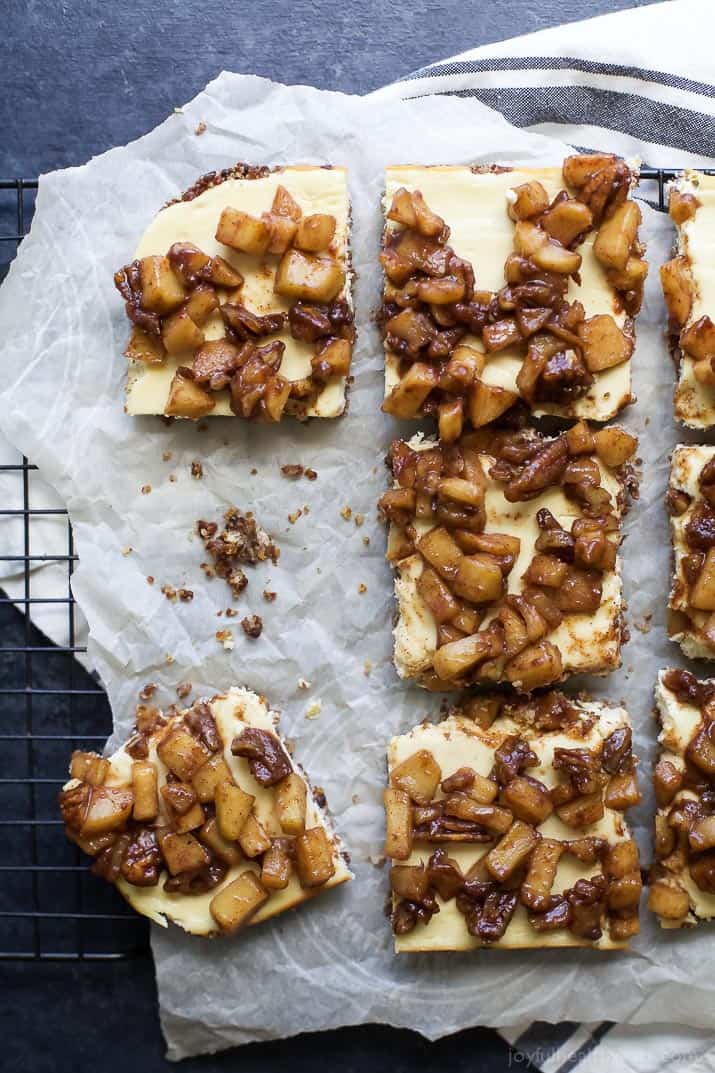 A new take on apple pie! These Gluten Free Apple Crisp Cheesecake Bars are the new dessert favorite! These cheesecake bars are creamy, dreamy, scream fall and the apple crisp topping is to die for!
When I think of fall, I think of the leaves changing color, comfort food, walking through apple orchards and food made from scratch with fresh produce! I think of my grandma's cheesecake recipe that we would have every year around the holidays, my Uncle Marks ham, my moms twice baked potatoes or her roasted acorn squash.
Basically, I think of family and all the yummy recipes we would make on repeat each year around the holidays that bring joy and total comfort!
These Apple Crisp Cheesecake Bars are just that. JOYFUL and TOTAL COMFORT! As in, you'll be sitting there after the first bite and say "oh my gosh (mouth full of food)… these are amazing!" You know how I know that? Because it's what I did. (Oh, and the crossing guards at my son's school did the same after I gave them a try.)
…